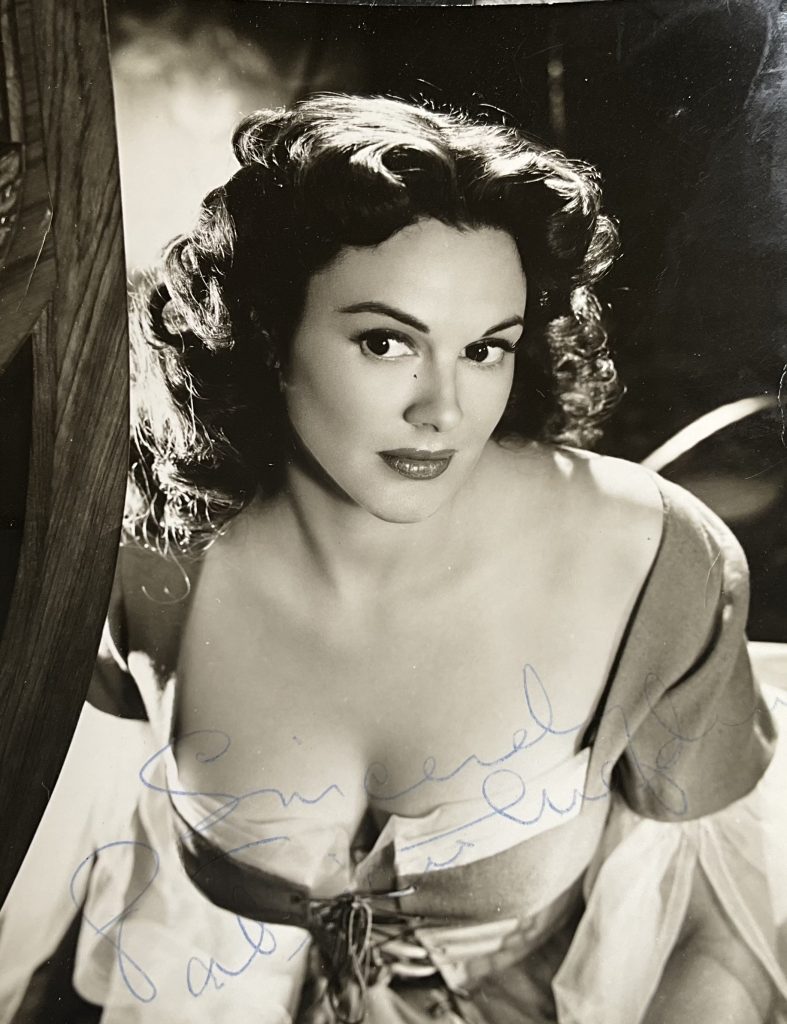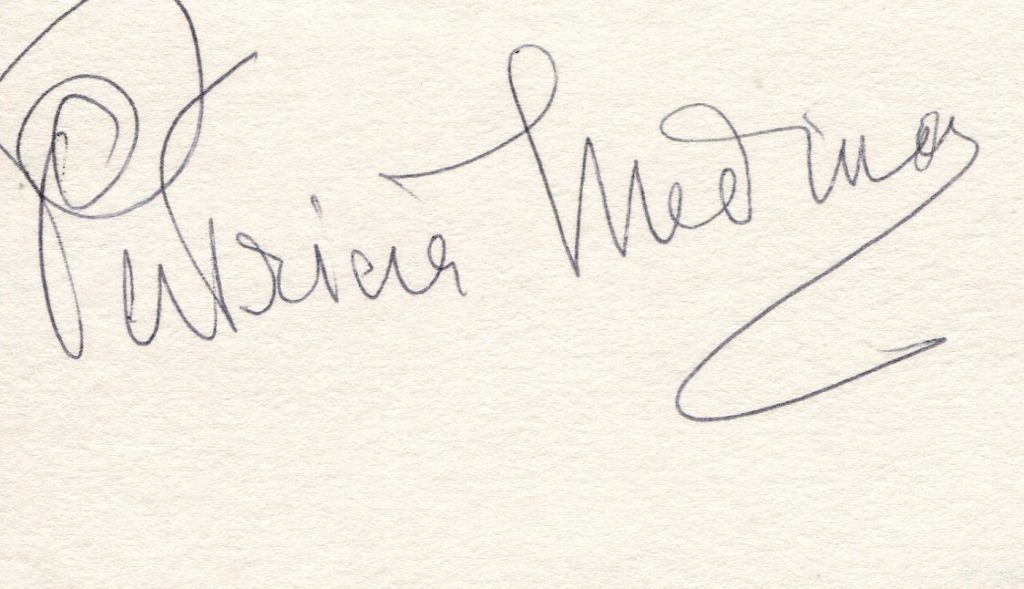 Patricia Medina obituary in "The Guardian" in 2012.
Although the actor Patricia Medina, who has died aged 92, had a cut-glass English accent, her voluptuous Latin looks often prevented her from playing English characters. As her name suggests, she was half-Spanish, born in Liverpool, the daughter of a Spanish father – a lawyer and former opera singer – and an English mother.
Medina, who appeared in more than 50 feature films, many of them costume dramas, was seldom called upon to display much acting ability, though she was an unusually spirited damsel in distress. However, she used the one chance she had to work with a director of magnitude, Orson Welles, in Mr Arkadin (also known as Confidential Report, 1955), to show what she was capable of. As Mily, in this breathless, globetrotting film, she is an earthy nightclub dancer who attempts to seduce the amnesiac billionaire Welles. It was through Welles that Medina met her second husband, Joseph Cotten, to whom she was married for 34 years until his death in 1994.
In her late teens, Medina was tested at Elstree studios. "I was awful," she recalled. "The fact is I couldn't act. I can't believe they liked me. But one producer said it was because I was beautiful." She made 10 films in Britain from 1937 to 1945, including The First of the Few (1942), They Met in the Dark (1943), with James Mason, and a haunted house comedy, Don't Take It to Heart (1944), opposite her first husband, Richard Greene. It was around this period that she was given the title "the most beautiful face in the whole of England".
In 1945 Medina moved to Los Angeles with Greene, who had already made a career there. Her first Hollywood picture was the psychological melodrama The Secret Heart (1946), though she was barely noticed down the cast list headed by Claudette Colbert, Walter Pidgeon and June Allyson. She went on to play sultry loose women in two period pieces: The Foxes of Harrow (1947) and The Fighting O'Flynn (1949), the latter with her husband.Advertisement
After playing stooge to a talking mule in Francis (1950) and to Abbott and Costello in the Foreign Legion (1950), Medina embarked on her swashbuckler's lady period, starting with four films co-starring Louis Hayward: Fortunes of Captain Blood (1950), its sequel, Captain Pirate (1952), The Lady and the Bandit (1951) and Lady in the Iron Mask (1952).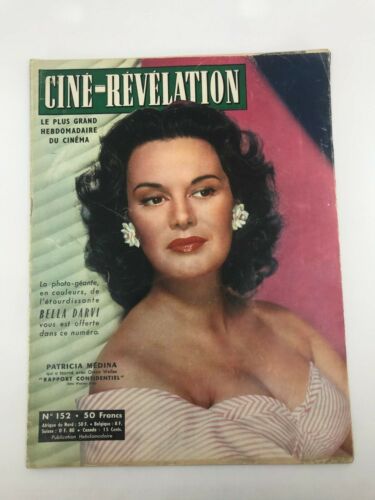 There were also the Arabian Nights fantasies such as The Magic Carpet (1951), Aladdin and His Lamp (1952), and Siren of Bagdad (1953), with Medina's beautiful dark eyes flashing behind veils. She was the feminine interest in Botany Bay (1953), starring Alan Ladd and James Mason, and Sangaree (1953), conveniently dying as Arlene Dahl's rival for Fernando Lamas, and as the beautiful obsession of Karl Malden's biologist/misogynist in Phantom of the Rue Morgue (1954). On television, she appeared in episodes of Zorro and in horse operas such as Rawhide and Have Gun Will Travel, usually as a Mexican.
Despite continuing to appear in hokum such as Drums of Tahiti (1954), Pirates of Tripoli (1955), Duel on the Mississippi (1955) and The Beast of Hollow Mountain (1956), Medina, by now divorced from Greene, was having "one hell of a time", as she put it.
In 1960 she married Cotten. They were an odd couple – she, a vivacious extrovert; he, a quiet, gentlemanly Virginian. They were inseparable, although they rarely appeared together on screen. But in 1962 Medina made her Broadway debut opposite Cotten in Calculated Risk, a whodunit that ran for six months.
One of her few films over the last decades was Robert Aldrich's The Killing of Sister George (1968), in which she played a dominatrix.
When Cotten's health deteriorated, Medina devoted herself to him, working only spasmodically. In 1998 she published her memoirs, Laid Back in Hollywood.
• Patricia Medina, actor, born 19 July 1919; died 28 April 2012
"The Guardian" obituary by Ronald Bergan can be accessed online here.