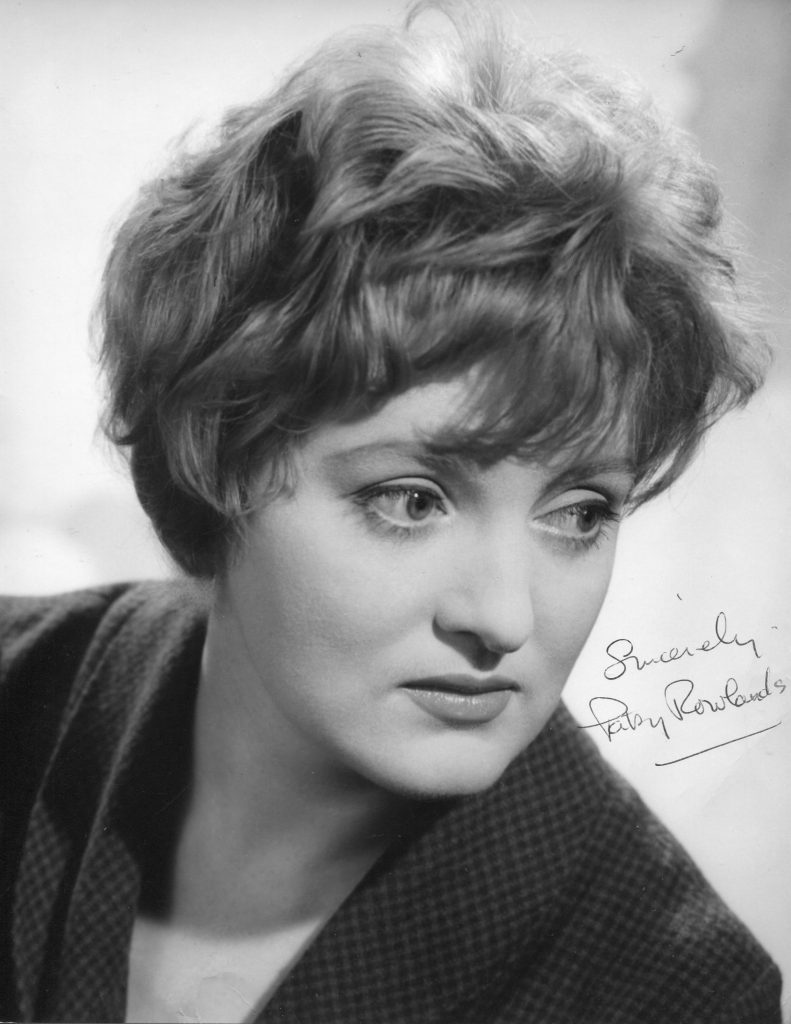 Patsy Rowlands obituary in "The Independent".
Patsy Rowlands was born in 1931 in London. She began her acting career in Torquay and was soon on the London stage. Her movie debut was in "In the Doghouse" in 1961. She was hilarious in "A Stitch in Time" with Norman Wisdom and "A Kind of Loving" with Alan Bates and June Ritchie. She acted in several of the more popular television series of the 1960's and then joined the Carry On team to star in "Carry on Again Doctor" in 1969. She starred in nine of the series. Patsy Rowlands was also in the cast of "Bless This House". She died in 2005.
Her obituary by Tom Vallance in "The Independent":
Although she reached her widest audience with her appearances in nine of the immensely popular "Carry On" comedies, the talents of the actress Patsy Rowlands were known to theatregoers years earlier.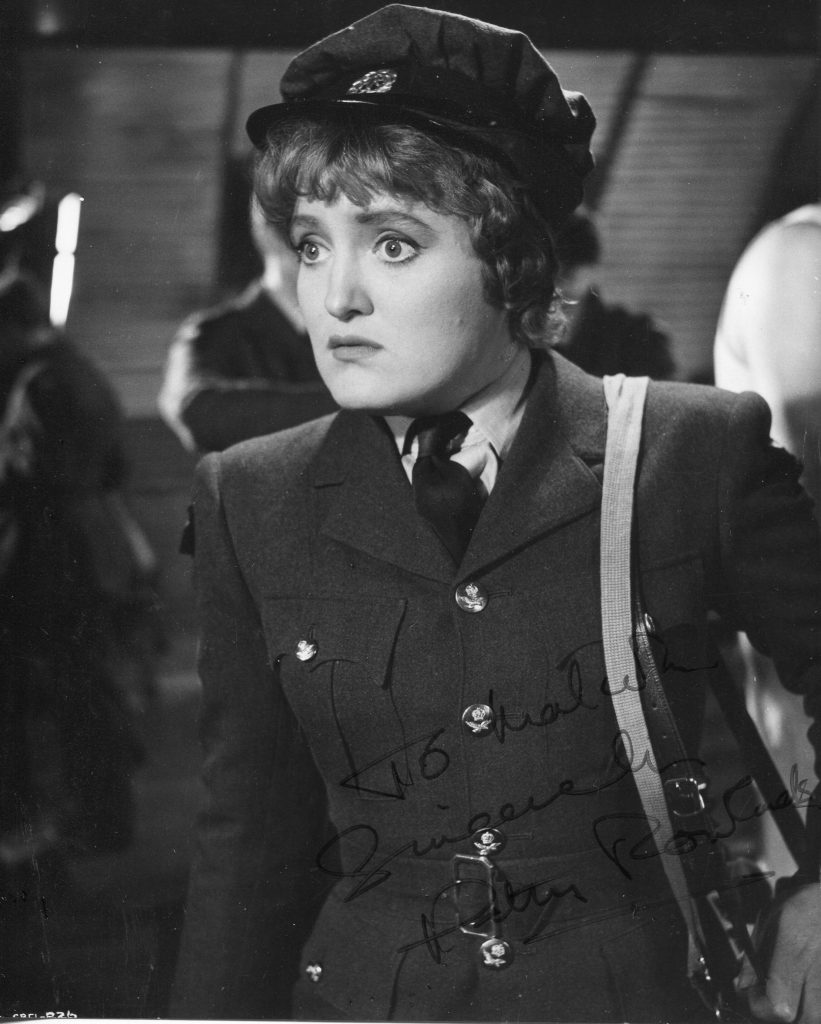 She made her West End début with a notable performance in Sandy Wilson'sValmouth (1959), and she was part of the "New Wave" of talent that invigorated both stage and screen in the Sixties. She worked with such key figures of the period as Tony Richardson, John Schlesinger, Harold Pinter and N.F. Simpson, but despite such prestigious credits and enormous respect within the profession, it is probably true to say that her talents were under- appreciated until she became part of the "Carry On" team.
Born in Palmers Green, London in 1934, and educated at several convent schools, she had no particular aim in life until her parents sent her for elocution lessons. Encouraged by the teacher, she won a scholarship to the Guildhall School of Music and Drama at the age of 15. She made her theatrical début in the chorus of the touring production of Annie Get Your Gun (1951), then spent several years at the Players' Theatre, singing music-hall songs and appearing in their traditional pantomimes. (The future "Carry On" stars Hattie Jacques and Joan Sims were also alumnae of the Players.)
She made her West End début when cast by the director Vida Hope in Sandy Wilson's brilliant, audacious and controversial musical version of Ronald Firbank's novel Valmouth, which opened at the Lyric, Hammersmith, in 1958 and transferred to the Saville Theatre the following year. As Thetis Cooke, the country lass pining for her absent sailor boy, she gave a subtly mischievous performance.
Her persuasive soprano (preserved on the original cast album) indicates that she could have had a flourishing career in musicals, and few who saw the show's first incarnation will forget her underplayed, hilarious performance of her riverside song solo, "I Loved a Man". Hope had given her some wickedly sly business with a twitching fish, the number ending with Rowlands on her back with the fish between her toes, which had most of the audience convulsed, though probably not the critic who asked in his column, "Has the censor quit?"
Sandy Wilson, who remembers Rowlands as "unique, sweet, funny and ridiculous" in the role, recalls that when Princess Margaret attended a performance at the Saville, one newspaper next day complained that she should not have been exposed to such a disgusting number. "It caused the censor to take another look at the show," Wilson told me, "and he decided that she could still sing to the fish, but it had to be dead and not move!"
As part of the theatre's New Wave of the early Sixties, she appeared as Sylvia Groomkirby (her favourite role) in N.F. Simpson's surreal comedy, One Way Pendulum (1959), and as Avril Hadfield in David Turner's Semi-Detached (1962), directed by Tony Richardson and starring Sir Laurence Olivier. Richardson, a particular champion of Rowlands' versatile talents, gave her one of her first important screen roles, as a nubile young miss in his masterly, Oscar-winning version of Tom Jones (1963), scripted by Pinter.
She had made her screen début in On The Fiddle (1961), and followed it with an effective performance as the heroine's tenacious girl-friend in John Schlesinger's biting drama A Kind of Loving(1962), starring June Ritchie and Alan Bates. Her agent, Simon Beresford, said, "She was from the old school. She had skills in musical theatre and high drama. That is why she worked with the great and the good of directors."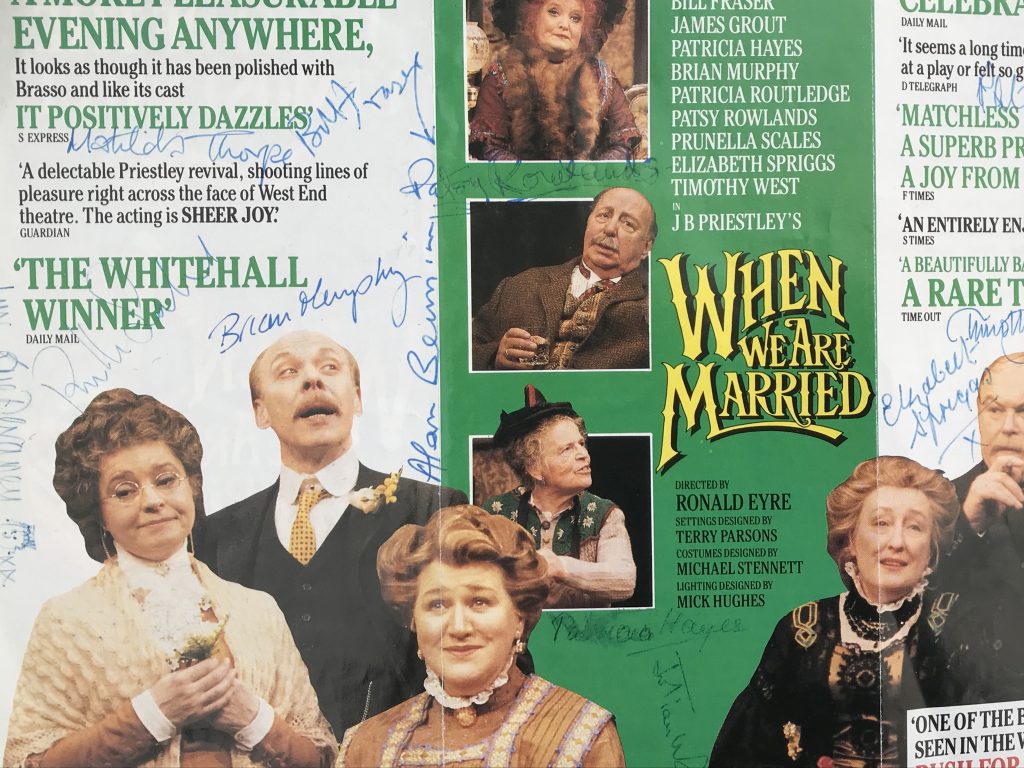 Carry On Again Doctor (1969) was the first of nine "Carry On"s in which she appeared, playing roles ranging from the Queen in Carry On, Henry (1971) to a loo cleaner in Carry On at Your Convenience(1971). Often she was an outwardly timid soul nursing hidden passions which finally erupt, such as the mayor's wife in Carry On Girls (1973), sabotaging her spouse's beauty contest by burning her bra and joining Women's Lib. She was proud of the series, stating, "They had good, honest humour, sometimes naughty but never too rude – entertainment for all the family." Her last film in the series was Carry On Behind (1975).
Later films included Richardson's Joseph Andrews (1976) and Roman Polanski's Tess (1980), and on stage she was directed by Lindsay Anderson in The Seagull (1975). She was also a familiar face on television. She appeared in such series as Danger Man and The Avengers, and in 1969 gave a deliciously witty performance in Ray Galton and Alan Simpson's TV play An Extra Bunch of Daffodils.
She also played Betty, the feckless neighbour in the long-running series Bless This House (1971-76) with Sid James, and starred in Nigel Kneale's sci-fi comedy Kinvig (1981). More recently her plump, rustic features were put to effective use in classic serials such asVanity Fair (1998) and The Cazalets (2001). Her later stage roles included The Wind in the Willows (1990), directed by Nicholas Hytner, and a delightful performance as Mrs Pearce in the National Theatre revival of My Fair Lady (2002).
Tom Vallance
The above "Independent" obituary can also be accessed online here.