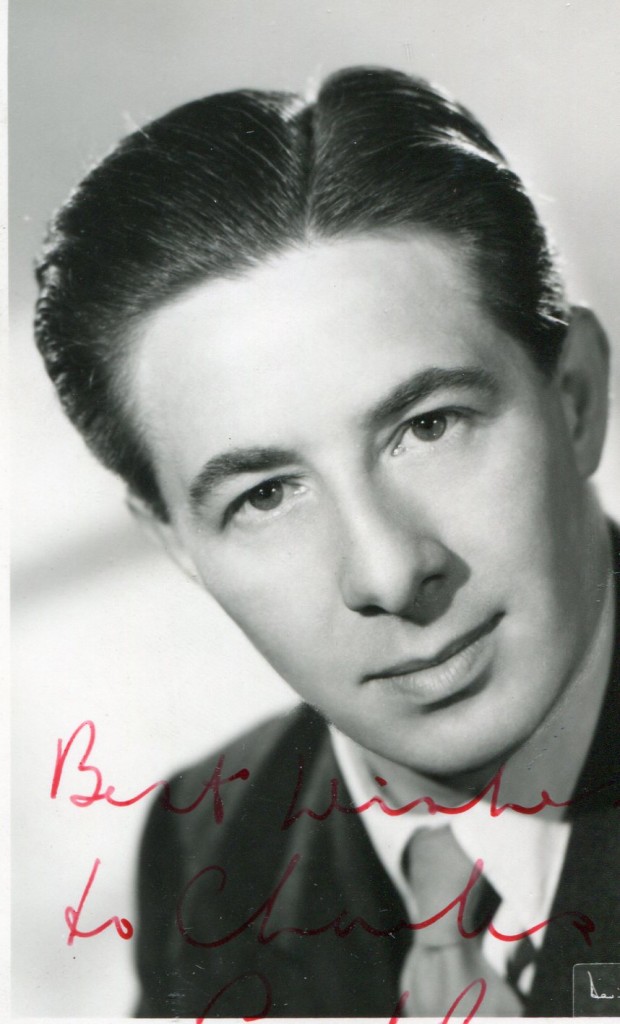 Paul Rogers was born in 1917 in Plymouth, Devon. He trained at the Michael Chekhov Theatre School at the reknowned Dartington Hall. His film debut came in 1932 and his films include "The Beachcomber" in 1954 and "Billy Budd" in 1962. He died in 2012.
His "Guardian" obituary by Michael Coveney:
Few actors played as many major Shakespearean roles as did Paul Rogers, a largely forgotten and seriously underrated performer, who has died aged 96. It was as though he was barnacled in those parts, undertaken at the Old Vic in the 1950s, by the time he played his most famous role, the vicious paterfamilias Max in Harold Pinter's The Homecoming at the Aldwych theatre in 1965 (and filmed in 1973).
Staunch, stolid and thuggish, with eyes that drilled through any opposition, Rogers's Max was a grumpy old block of granite, hewn on an epic scale, despite the flat cap and plimsolls – horribly real. Peter Hall's production for the Royal Shakespeare Company was monumental; everything was grey, chill and cheerless in John Bury's design, set off firstly by a piquant bowl of green apples and then by the savage acting.
The Homecoming was the play that best fulfilled Hall's ambition of mixing modern drama with the classic repertoire in a common declamatory but still naturalistic style at the RSC, Ian Holm doubling his Lenny in the Pinter with his unforgettable Richard III; Rogers, who had already played Hamlet, Macbeth and King Lear at the Old Vic, soon cashed in.
This was his golden period as he played a skilled, heavyweight Apemantus in the extraordinary Paul Scofield Timon of Athens (directed by John Schlesinger, 1965) and a perfect, brazenly orotund Falstaff in both parts of Henry IV at Stratford-upon-Avon (1966), followed by his bamboozled fruity Mayor in Hall's wonderful revival of Gogol's The Government Inspector (Scofield in the lead) at the Aldwych. In 1967 he reprised Pinter's Max on Broadway and scooped the Tony award for best actor.
Rogers was born in Plympton, Devon, the son of Edwin Rogers, a headmaster, and his wife Dulcie Myrtle. He was educated at Newton Abbot grammar school before training for two years from 1936 at the Michael Chekhov Theatre Studio at Dartington Hall. He made his professional stage debut at the Scala theatre in Tottenham Court Road in 1938, playing Charles Dickens in Bird's-Eye View of Valour.
After a season of small roles at Stratford-upon-Avon in 1939, and a stint at the Colchester Rep, he served in the Royal Navy during the war, returning to Colchester in 1946. He made a West End debut as Jonathan Kail in Thomas Hardy's Tess of the D'Urbervilles at the Piccadilly (1947), and joined the Bristol Old Vic (1948) to play his first batch of leading roles: Sir Anthony Absolute in The Rivals, Tybalt, Bottom and Lord Porteous in Somerset Maugham's The Circle.
He then joined the Old Vic in London and embarked on that astonishing roster of leading characters between 1949 and 1957: Malvolio, Dr Caius, Trouble-all in Bartholomew Fair, Aegisthus in Electra, Iago, Shylock, Henry VIII, Petruchio, Touchstone, Mercutio, Leontes, John of Gaunt – and, in 1958, King Lear.
It is the mixture of high tragedy and low comedy that is so striking; Kenneth Tynan described a vocal display "of rich and immaculate cunning" in his early Falstaff, the "bellicose ecstasy" of his Macbeth at the Edinburgh festival in 1954.
He made a particular impression in the plays of TS Eliot, introducing the First Knight in Murder in the Cathedral at the Edinburgh festival in 1953, Sir Claude Mulhammer in The Confidential Clerk in the following year, and Lord Claverton in The Elder Statesman, also at the Edinburgh festival, in 1958, a politician and tycoon with the right look, said Tynan, "of stoic dismay, as of a man staring past the fire into his own thoughts".
His stage reputation did not translate into cinematic distinction, but his films did include such notable titles as Muriel Box's The Beachcomber (1954), with Glynis Johns and Donald Sinden; Beau Brummell (1954), with Stewart Granger and Elizabeth Taylor; Carol Reed's Our Man in Havana (1959), with Alec Guinness and Noël Coward; Ken Hughes's The Trials of Oscar Wilde (1960), with Peter Finch and James Mason (Rogers played Wilde's biographer, Frank Harris); and Peter Ustinov's Billy Budd (1962), with Robert Ryan.
Rogers first joined the National Theatre at the Old Vic in 1974, appearing in Jonathan Miller's production of Peter Nichols's The Freeway and as Boss Mangan in Shaw's Heartbreak House, flitting back to the RSC for the remarkable rediscoveries of Harley Granville Barker's The Marrying of Ann Leete (1975) and Gorky's The Zykovs (1976) before opening the restored Lyric Hammersmith, in 1979, in Shaw's You Never Can Tell. In the Shaw, he played Walter, the waiter, a study in discreet obtrusiveness so delicious that, having taken an order for drinks, he left the stage in receipt of what he was in fact seeking: a large round.
He returned happily to Broadway in 1981, playing the bombastic actor manager "Sir" (based on Donald Wolfit) in Ronald Harwood's The Dresser, opposite a marvellously mincing Tom Courtenay. In the new National Theatre on the South Bank, he rejoined Peter Hall and Judi Dench in 1982 as a definitive Canon Chasuble in The Importance of Being Earnest, greeting Algie's supposedly dead brother with a vague semaphore routine perfected in years of fidgeting; and as an impassive doctor in Pinter's A Kind of Alaska, waiting for Dench to come round from a 29-year-long coma, part of a triple bill in which he also played a cab-driver in Victoria station.
His last stage appearances were as Boanerges in Shaw's The Apple Cart at the Haymarket (with Peter O'Toole as King Magnus) in 1986; in an Arthur Miller double-bill, Danger: Memory! at Hampstead in 1988; and as an imposing mogul again in an off-Broadway play, Jerry Sterner's Other People's Money, at the Lyric, Shaftesbury Avenue, in 1990. His last movie was Gillian Armstrong's Oscar and Lucinda (1997), with Ralph Fiennes and Cate Blanchett.
On television, he was a leading light, the college dean, in the brilliant 1987 adaptation of Tom Sharpe's Porterhouse Blue (starring Ian Richardson), and was a regular fixture in such series of the 1990s as Kavanagh QC and Lovejoy.
In 1939, Rogers married Jocelyn Wynne. They divorced in 1955, and that year he married Rosalind Boxall; she died in 2004. He is survived by two sons from his first marriage and two daughters from his second.
• Paul Rogers, actor, born 22 March 1917; died 6 October 2013.
The above "Guardian" obituary can also be accessed here.