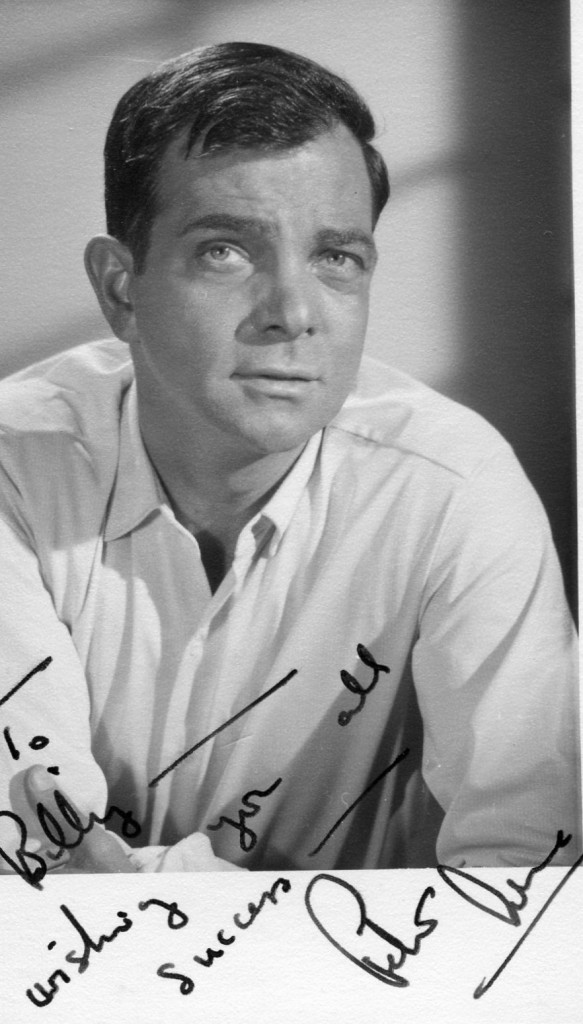 Peter Arne was born in Kuala Lumpar, Malaya in 1930 to a Swiss-Franch mother and an American father. His first film in 1944 was "Fot Those in Peirl". Among his film credits are "The Purple Plain", "The Moonraker", "High Tide at Noon" and "Conspiracy of Hearts" in 1959. Sadly he was murdred in his apartment in Knightsbridge in London in 1983.
IMDB mini biography:
Peter Arne was for a short time the perfect villain in British film. After a couple of roles in war movies (The Purple Plain (1954) and The Cockleshell Heroes (1955)) and a Tarzan movie (Tarzan and the Lost Safari (1957)) he became a villain in Strangers' Meeting(1957). From than on he continued to play sinister types in The Moonraker (1958), Intent to Kill (1958), Breakout (1959), Conspiracy of Hearts (1960), The Hellfire Club (1961) andThe Secret of Monte Cristo (1961). He was very convincing as a Cromwell officer, an Italian camp commander or a Nazi officer. Several times he had sword fights as a devious count. In 1962 he was a pirate sidekick of Christopher Lee in The Pirates of Blood River(1962), but a new kid on the block by the name of Oliver Reed challenged him and killed him halfway through the picture. It seemed like a symbolic fight because for a while Oliver Reed played the roles in Hammer Pictures that Peter Arne could have played and Arne moved to TV roles. His days as a leading actor were over and he continued work in TV and in bit parts in features. Sometimes directors he worked with before brought him back for a little role. In 1972 he got a nice break with "The Stallion", a TV movie in which he starred with a horse. He was also in a couple of Blake Edwards movies. He became an antique dealer with his sister as a sideline. He died at the age of 63.
– IMDb Mini Biography By: Thys Ockersen