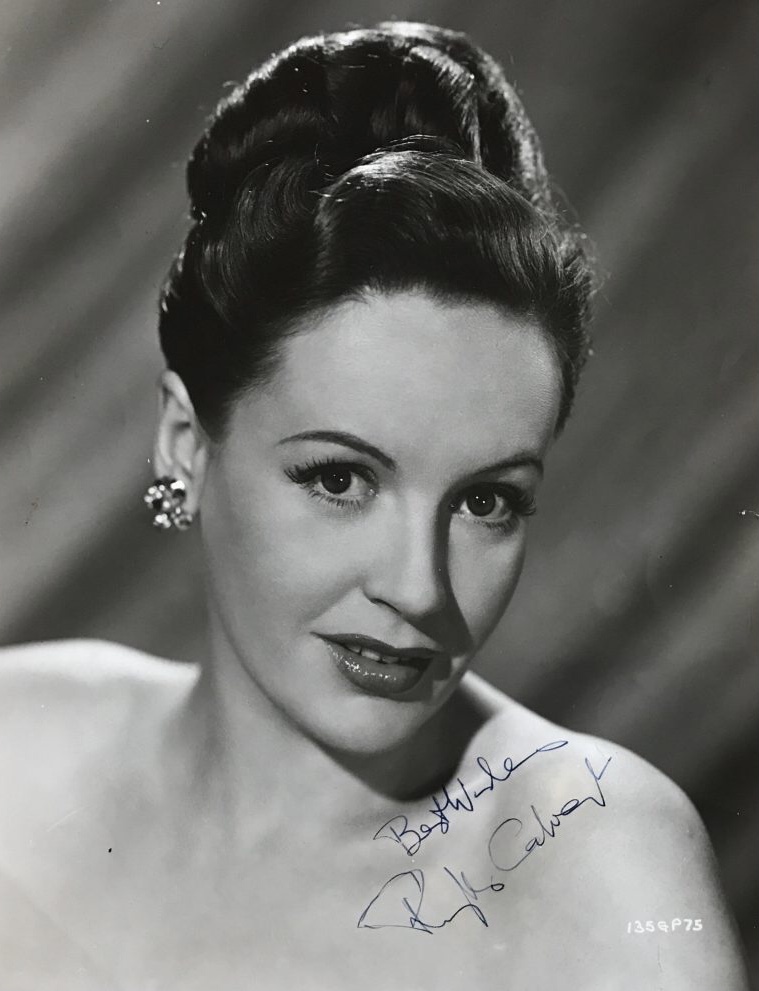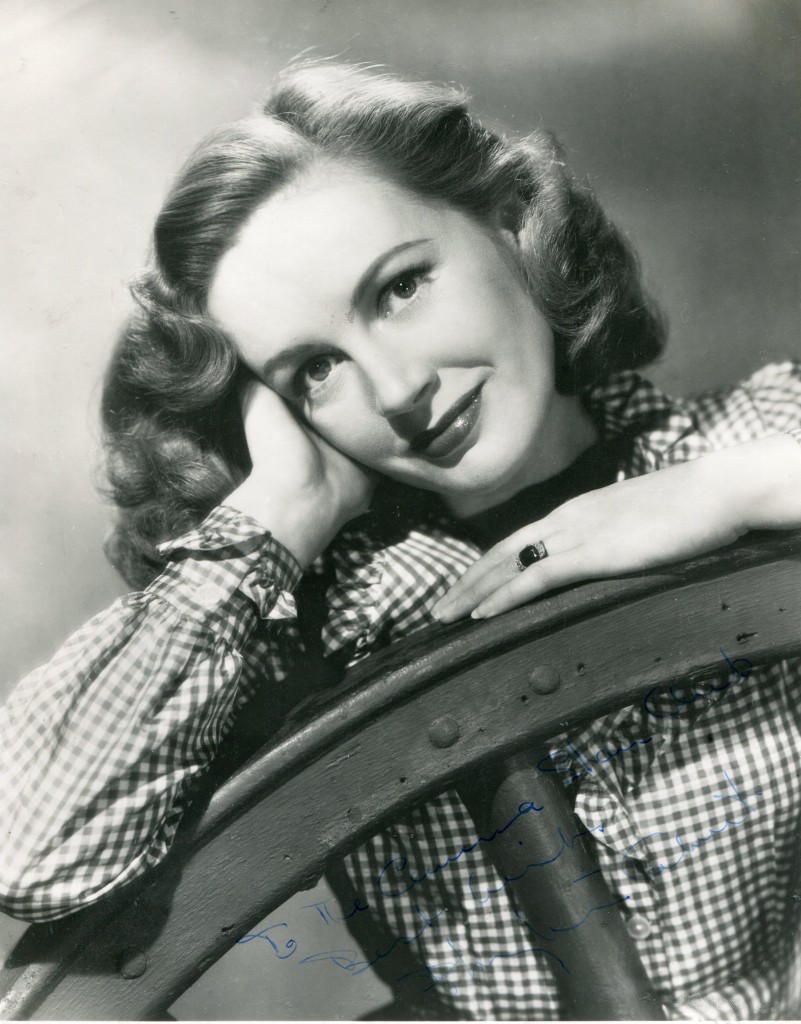 Phyllis Calvert obituary in "The Guardian" in 2002
Phyllis Calvert was one of the Gainsborough ladies who were the leading lights of 40's cinema in Britain. Margaret Lockwood was the leading light followed coosely in popularity bu Phyllis Calvert and then Patricia Roc and Jean Kent. Ms Calvert was born in Chelsea, London in 1915. She made her London stage debut in "A Woman's Privilege" in 1939. Her breakthrough role on film came with "The Man in Gray" in 1943. Other film highlights include"2,000 Women", "Fanny by Gaslight", "Madonna of the Seven Moons" and "The Magic Bow". She made three films in Hollywood including "Appointment With Danger" in 1951 with Alan Ladd where she played a nun who witnesses a murder. In 1952 she received widespread critical acclaim for "Mandy". She continued working well into her eighties. Phyllis Calvert died in 2002 at the age of 87.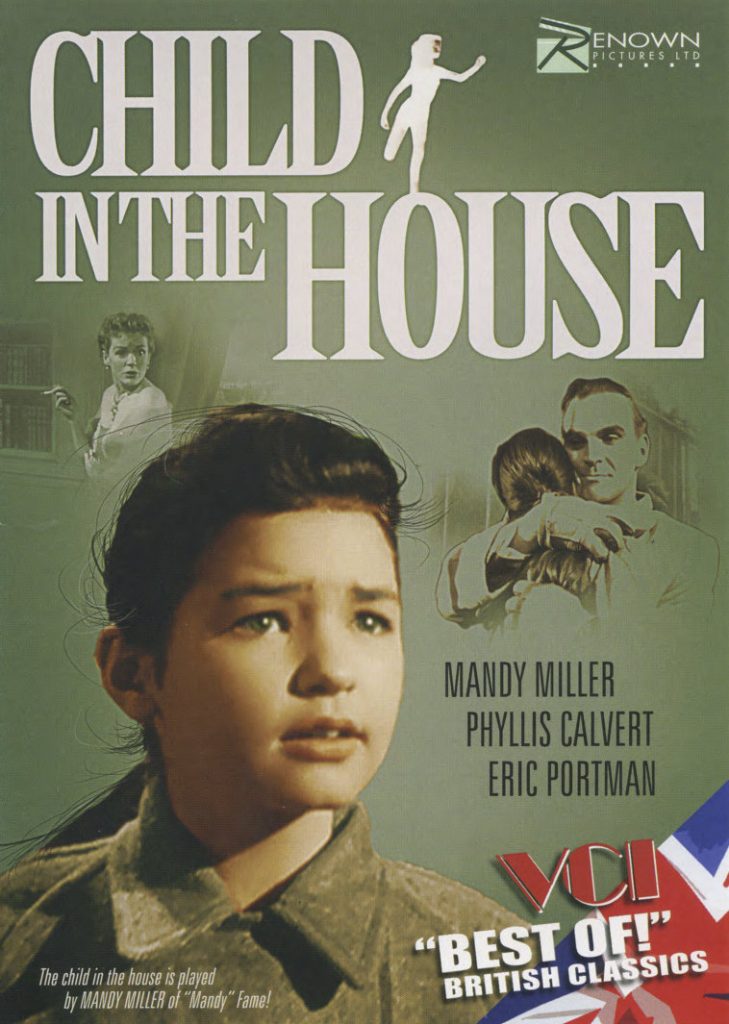 Eric Shotter's obituary in "The Guardian" :
Phyllis Calvert, who has died aged 87, made her way to the top of British cinema in the 1940s through niceness. As a well-bred, Kensington-accented cornerstone of Gainsborough costume epics, she vied with Margaret Lockwood at the box office.
Regency romps, they were known as. Utter nonsense, with heart-throbs like Stewart Granger and James Mason served up with grace and charm, was quintessential to Calvert's artistic durability – but to keep it up, without growing dull, required a determined personality and an exceptional talent. It saw her through a long and respectable career in films, plays and television.
The only great dramatic part that ever came Calvert's way was Madame Ranevskya in The Cherry Orchard, for the Oxford Playhouse on tour in 1971. Yet, within her permitted range, was a talent which served writers from Terence Rattigan (Flare Path, 1942), JM Barrie (Peter Pan, 1947), Roger MacDougall (Escapade, 1953) and Graham Greene (The Complaisant Lover, 1959), to Noel Coward (Present Laughter, 1965, Blithe Spirit, 1971, Hay Fever, 1973), William Douglas Home (The Reluctant Debutante, 1975), Edward Albee (All Over, 1973), Denis Cannan (Dear Daddy, 1976) and Rodney Ackland (Before The Party, 1980).
Whether as bored wives realising how much their boring husbands need them, long-suffering matriarchs tied to bombastic pacifists or in flight from their rowdy families, or just het up because cook had handed in her notice, Calvert's galère of gracious British womanhood was hard to take your eyes off. Her sense of comedy never failed her in its dry, sarcastic discipline, and there was always that expressive lower lip, with which she stirred our feelings in the feeblest part.
A child dancer until an injury forced her to switch to acting, she was born Phyllis Bickle in London, and educated at the Margaret Morris school of dancing and the Institut Français. She first appeared on the stage aged 10, at the Lyric, Hammersmith, with Ellen Terry in Walter de la Mare's Crossings (1925). She got her chance in films at 12 and, during six or seven prewar years in weekly rep, made a few forgotten talkies.
In Max Catto's Punch Without Judy (1939), she met her future husband, Peter Murray Hill, better known later as a publisher. With him as Hook, she also acted Peter Pan in the annual Scala revival of 1947. The golden wartime days at Gainsborough studios, with James Mason or Stewart Granger dancing attendance in such epics as The Man In Grey (1943), Fanny By Gaslight (1944), Madonna Of The Seven Moons (1944) and They Were Sisters (1945) had long gone; though she regularly went on making films of even more variable quality for another quarter of a century.
One of the best of the bunch was probably Mandy (1952), in which Calvert got all our tear-ducts going as the mother of the deaf-and-dumb heroine.
Her work on stage and television – especially as a woman's page writer in the series Kate, and plays like Death Of A Heart (1985) and Across The Lake (1988) – stood her in better stead because it had the backing of years in rep. It gave her a technique of little use before the camera, but invaluable on stage.
As a parent-turned-novelist in Felicity Doulkas's It's Never Too Late (1954), Calvert took over from Celia Johnson. As the Countess in Anouilh's The Rehearsal (1961), she superciliously condoned her husband's affair with Maggie Smith's young Lucile; and, as Mrs Arbuthnot in Wilde's A Woman Of No Importance (1967), she showed how beans could be spilled with style.
It was, however, as Queen Mary – in succession to Wendy Hiller – that her stage authority rose exquisitely to the social occasion in Royce Ryton's Crown Matrimonial (1973). Struggling – first, as a mother through the constraints of court behaviour, and, second, as an actor through her natural niceness – to speak to her son, Edward VIII (Peter Barkworth), she brought emotional eloquence to the task of reproaching him for putting personal happiness before the monarchy.
She made her final stage appearance at the Chichester festival in 1989, in Henry James's The Heiress, when she was 74, and came out of retirement to appear in her last film, Mrs Dalloway, in 1997.
The only other times I recall Calvert risking loss of sympathy for an apparent lapse of taste, grace or charm was at the Lyric in 1963, and at the Duke of York's in 1964. In the first, as Marius Goring's wife in Ronald Duncan's Ménage à Trois, she condoned his misconduct – as long as it took place off the premises, herself departing as a lesbian with his mistress as the curtain fell. Then, as the cold, insensitive stepmother in James Saunders's A Scent Of Flowers, she left no trace of "the rose that sings". Was it purely coincidental that neither show ran?
Peter Murray Hill died in 1957. Calvert is survived by her son and a daughter.
· Phyllis Calvert, actor, born February 18 1915; died October 8 2002
The "Guardian" website can be accessed on-line here.

i>