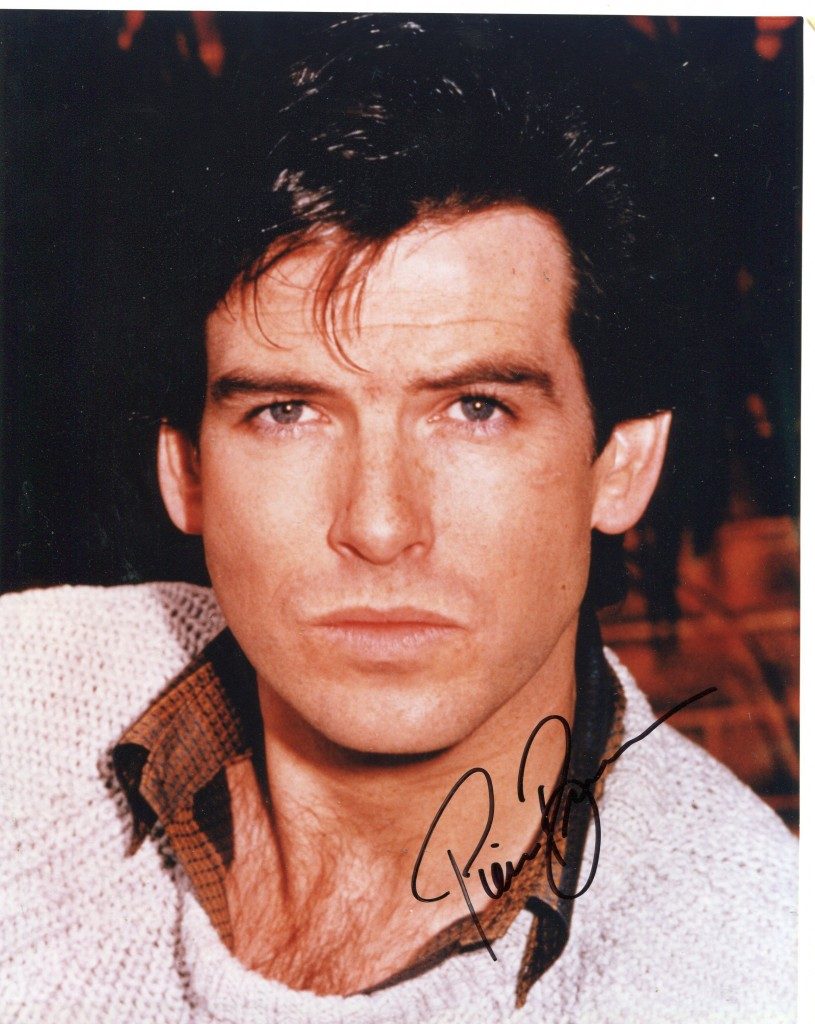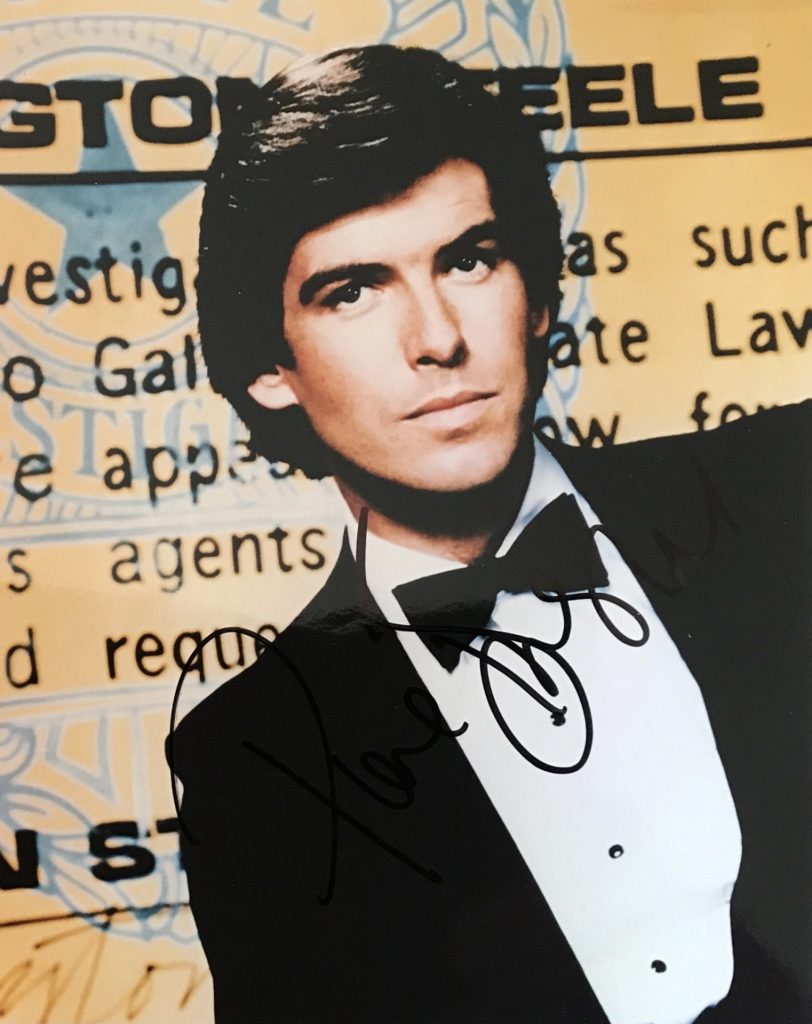 Pierce Brosnan. TCM Overview.
Pierce Brosnan was born in 1952 in Drogheda and brought up in Naven until he was twelve years of age. He then moved to London and began acting initially on the stage. In 1980 he created an impact on film in "The Long Good Friday". He then made the TV mini-series "The Mannions of America" and was then Hollywood bound. He starred for several seasons in the hit series "Remingtom Steele". He then began his film career proper with "Nomads" in 1985. To view Pierce Brosnan's Website, please click here.
TCM Overview: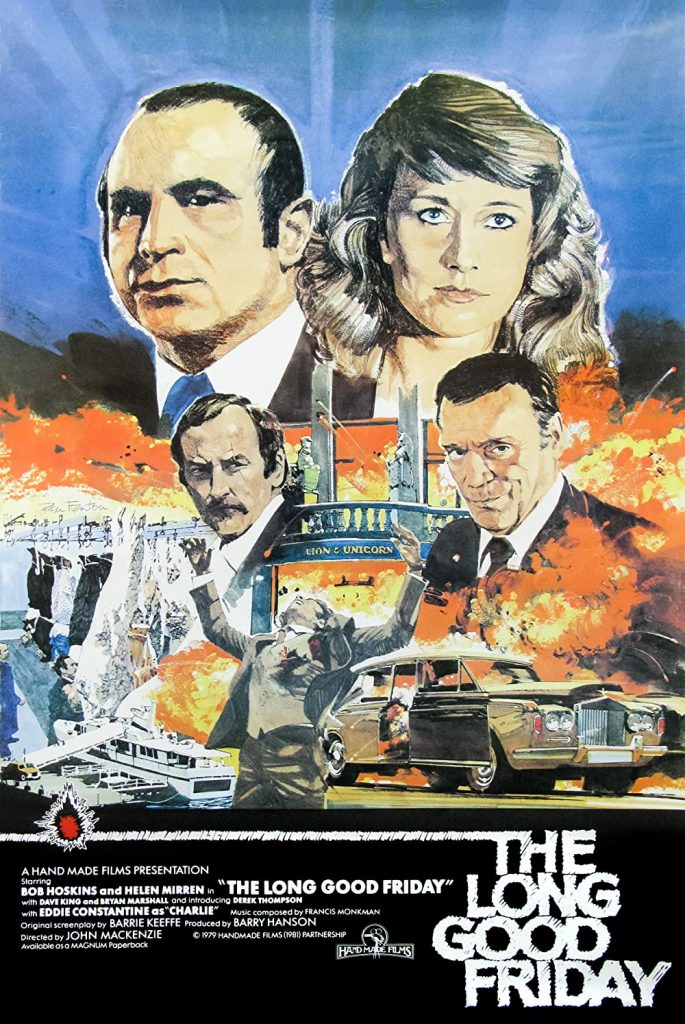 Thanks to his casual charm and self-deprecating comedic chops, Irish-born actor Pierce Brosnan firmly established himself as a commanding presence with his first introduction to American audiences as the sophisticated, but often inept con man-turned-private investigator, "Remington Steele" (NBC, 1982-87). Almost immediately, there were calls in the media for Brosnan to assume the mantle of James Bond from the aging Roger Moore.
But strict contractual obligations for television actors prevented him from departing to take on the role many felt he was born to play. Once free of his contractual obligations, Brosnan made his first of four appearances as the debonair agent 007 in "Goldeneye" (1995), a high-octane adventure that revamped a franchise thought to be on its last legs. After three more blockbuster Bond films, "Tomorrow Never Dies" (1997), "The World is Not Enough" (1999) and "Die Another Day" (2002), Brosnan was unexpectedly cut lose by producers with little explanation.
Brosnan managed to subvert his suave image with an uproarious performance as a brash hit man in "The Matador" (2005), which not only helped heal his wounds of losing out on Bond, but also allowed him to demonstrate a wider range many before had thought he lacked.
The above TCM Overview can also be accessed online here.