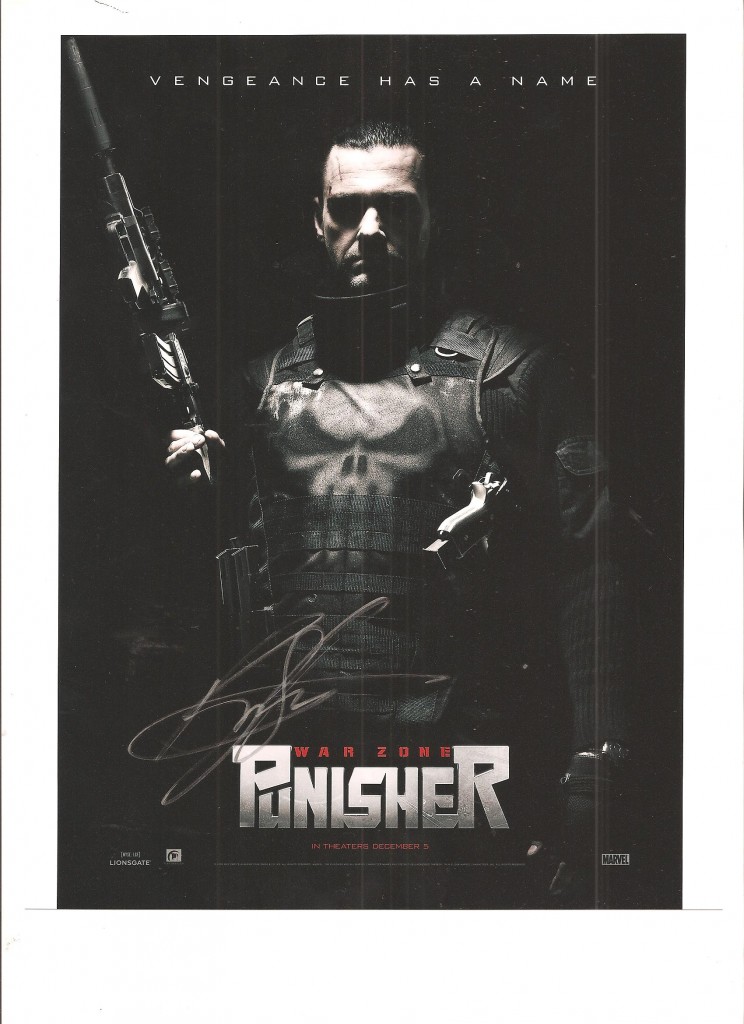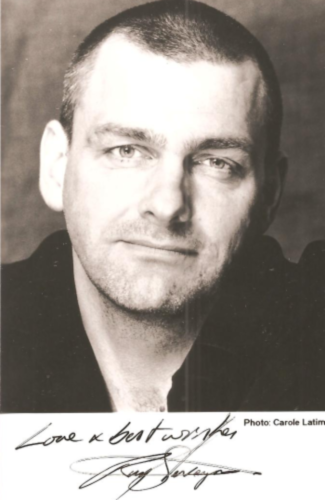 Ray Stevenson. (Wikipedia)
Ray Stevenson was born in 1964 is a Northern Irish actor. He is known for playing Titus Pullo in the BBC/HBO television series Rome (2005–2007) and in film as Dagonet in King Arthur (2004). Stevenson has portrayed two Marvel Comics characters: Frank Castle/The Punisher in Punisher: War Zone and The Super Hero Squad Show; and Volstagg in Thor and its sequels Thor: The Dark Worldand Thor: Ragnarok. In the film Kill the Irishman, Stevenson portrayed Cleveland mobster Danny Greene. In 2012 he appeared in the seventh season of Dexter as Isaak Sirko. He also portrayed the character Blackbeard in the third and fourth seasons of Black Sails.
Stevenson was born in Lisburn, in County Antrim, Northern Ireland, the second of three boys of a Royal Air Force pilot father and an Irish mother.[1] He moved with his family to Lemington, Newcastle upon Tyne, England, in 1972, at the age of eight, and later to Cramlington, Northumberland, where he was brought up. Stevenson attended Bristol Old Vic Theatre School, graduating at the age of 29.
Stevenson has starred in several feature films, primarily in supporting roles. He made his debut in The Theory of Flight (1998) with Kenneth Branagh and Helena Bonham Carter, where he played the part of a gigolo hired to help Bonham Carter's character to lose her virginity. In 2002, Stevenson starred in a short film No Man's Land, which was the antipodal picture from actor/director Edward Hicks prior to his graduation from the London Film School. In the 12½ minute film, set during World War I, Stevenson portrayed an experienced private who is forced to help a novice officer (David Birkin), back to safety after they both find themselves trapped and isolated in "No Man's Land" during the Battle of Ypres. In 2004, Stevenson starred alongside Clive Owen and Keira Knightley in King Arthur. He portrayed Dagonet, a knight of the round table who sacrifices his life for his comrades.
Stevenson's first leading role in a film was in the Scottish horror picture Outpost (2008), portraying a mercenary pitted against Nazi zombies in a bunker somewhere in Eastern Europe. That same year, he also starred in Punisher: War Zone, as Frank Castle, "The Punisher," a former Marine turned vigilante after the murder of his family. In 2010, Stevenson played an antagonist in the comedy The Other Guys, alongside Mark Wahlberg and Will Ferrell.
In 2011, Stevenson appeared in the film Kill the Irishman, based on the book To Kill the Irishman: The War That Crippled the Mafia, as Danny Greene, an Irish American mobster who took on the Italian mob in Cleveland, Ohio in the 1970s. He worked with Kenneth Branagh again, this time as a director, in the adaptation of Marvel Comics' Thor, starring in the role of Volstagg, one of Thor's trusted comrades. Also that year, he played Porthos in Paul W.S. Anderson's adaptation of The Three Musketeers. On 8 July 2011, Stevenson was cast as Firefly in G.I. Joe: Retaliation (which was released in 2013). Stevenson played 2014 along Samuel L. Jackson in the Finnish-American thriller film Big Game.[2]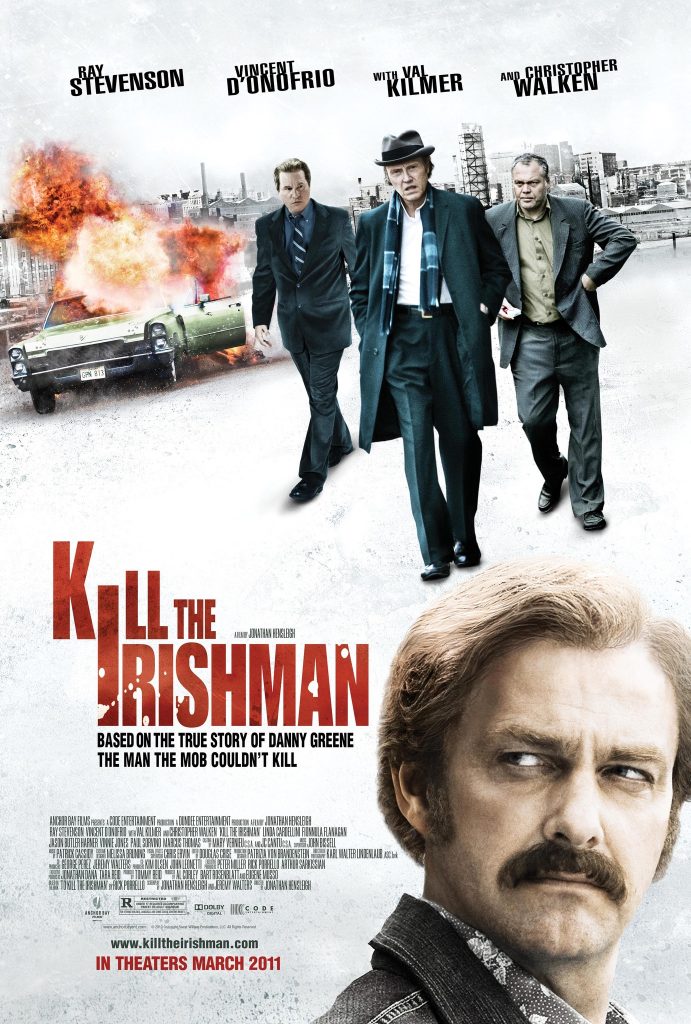 In 2014, he starred in the film Divergent, based on the first book of The Divergent Series, written by Veronica Roth. He reprised his role in the sequels, The Divergent Series: Insurgent, released in March 2015, and The Divergent Series: Allegiant, released in March 2016.
He is known for playing the character of legionary Titus Pullo in the BBC/HBO television series Rome. He shares the lead starring role in the series with Kevin McKidd.
Other TV-work includes guest appearances in popular TV series including Waking the Dead and Murphy's Law as well as lead roles in City Central and At Home with the Braithwaites. He has also appeared in several TV films such as Some Kind of Life in 1995, in which he co-starred with Jane Horrocks, and The Return of the Native, which also featured Catherine Zeta-Jones. Some of his earliest parts were in two Catherine Cookson films: The Dwelling Place (1994) and The Tide of Life (1996). Ray reprises his role this time as the voice of the Punisher in The Super Hero Squad Show. Stevenson plays as Isaak Sirko in the seventh season of Dexter in 2012.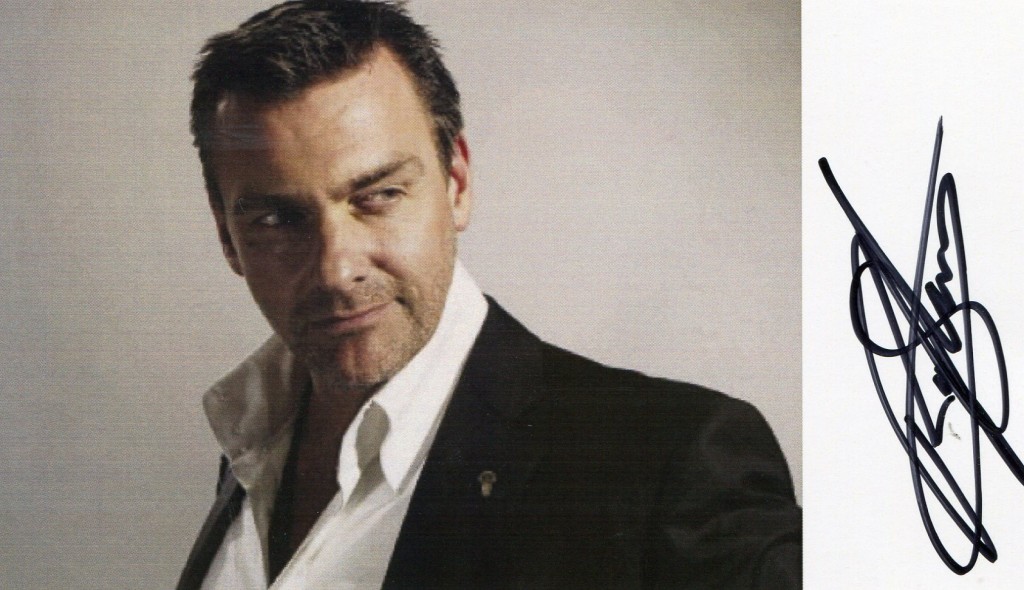 On 24 March 2015 it was announced by producers that Stevenson would be joining the cast of the STARZ series Black Sails as the character Edward Teach.[3]
His stage work includes playing the part of Jesus Christ in the York Mystery Plays in 2000 at York Minster. In 2001 he took the part of Roger in the play Mouth to Mouth by Kevin Elyot, at the Albery Theatre in London with Lindsay Duncan and Michael Maloney. His most well-known part is perhaps that of the Cardinal in The Duchess of Malfi by John Webster with Janet McTeer at the Royal National Theatrein 2003.
Stevenson was married in Westminster, London, in 1997, to actress Ruth Gemmell, whom he met when they worked together on the TV drama Band of Gold (1995). They later played a husband and wife on screen in Peak Practice (1997). The couple divorced in 2005 after eight years of marriage. He is now married to Elisabetta Caraccia,with whom he has fathered three boys. Sadly Ray Stevenson died suddenly in 2023 aged 58.


New York Times obituary:
Ray Stevenson, who in a 30-year career played a wide range of roles in television and films, among them a talkative soldier in the HBO historical drama "Rome," the pirate Blackbeard in the Starz series "Black Sails" and the Asgardian warrior Volstagg in the "Thor" fantasy movies, died on Sunday. He was 58.
His publicist, Nicki Fioravante, confirmed his death but provided no further details. The Italian newspaper La Repubblica said Mr. Stevenson died on the Italian island of Ischia, where he had been filming a movie.
Mr. Stevenson was born on May 25, 1964, in Lisburn, Northern Ireland, according to the Internet Movie Database. He had begun a career in interior design when, in his mid-20s, he decided to try acting. Seeing John Malkovich in the Lanford Wilson play "Burn This" in London's West End in the early 1990s was the catalyst.
"I was dumbstruck by John's performance," he told the California newspaper The Fresno Bee in 2008. "Everybody else disappeared. I knew at that moment there was something very valid about being an actor."
He studied at the Bristol Old Vic Theater School in England, where in 1993 he played the title role in a production of "Macbeth." Before the year was over he had landed a recurring role in a British mini-series, "The Dwelling Place." He had worked more or less steadily ever since.
In the 1990s and early 2000s, Mr. Stevenson appeared on various British TV series, including the crime drama "Band of Gold." He landed his first significant film role in 2004, playing the knight Dagonet in "King Arthur," with Clive Owen in the title role.
Then came "Rome," a breakthrough role in a big-budget HBO series about ancient Rome that was the network's attempt to create the next buzz-generating series after "Sex and the City" and "The Sopranos."
Mr. Stevenson's character, Titus Pullo, was, as Alessandra Stanley put it in a 2005 review in The New York Times, "a drunken, womanizing lout — a soccer hooligan in sandals." Titus Pullo's friendship with another Roman soldier, played by Kevin McKidd, was among the show's most appealing subplots, and Mr. Stevenson, a large man at 6-foot-4, seemed on the verge of something big.
"He's kind of George Clooney on steroids," Chase Squires of The St. Petersburg Times of Florida wrote in 2005. "By the time 'Rome' completes its run, the Irish-born English actor will probably be a star, and a very real candidate to replace Russell Crowe when Hollywood gets tired of that actor's notoriously bad behavior."
But "Rome" flamed out after two seasons, and Mr. Stevenson never quite achieved Clooneyesque stature. He did, however, land a number of meaty roles in lavish projects, including three movies from the Marvel Comics universe: "Thor" (2011), "Thor: The Dark World" (2013) and "Thor: Ragnarok" (2017). All three were box-office smashes.
He often referred to the "Thor" stories as "Vikings in space," and in 2020 he got a taste of the earthbound version of that life when he joined the cast of the long-running History channel series "Vikings." He appeared throughout its sixth season.
His other roles included a gangster in the 2011 movie "Kill the Irishman" and a British colonial official in the Indian film "RRR" (2022). He also played the vigilante Frank Castle, a.k.a. the Punisher, another character based on a comic book. He took on that role in 2008 in "Punisher: War Zone," after Dolph Lundgren had played Castle in a 1989 movie and Thomas Jane had taken his turn in 2004.
The 2008 movie was an orgy of violence, as A.O. Scott noted in his review in The Times.
"Guys get their heads blown off, or severed, or pierced with chair legs, or pulverized with fists," he wrote, "because that's what they have coming and that's what the fan base will pay money to see."
His character, Mr. Stevenson told The Oklahoman, was supposed to be not a hero but an antihero.
"He really is on a one-way path and in his own hell," he said. "You don't want to be Frank Castle."
Mr. Stevenson's marriage to the actress Ruth Gemmell ended in divorce. He and his partner, Elisabetta Caraccia, had three children.
A