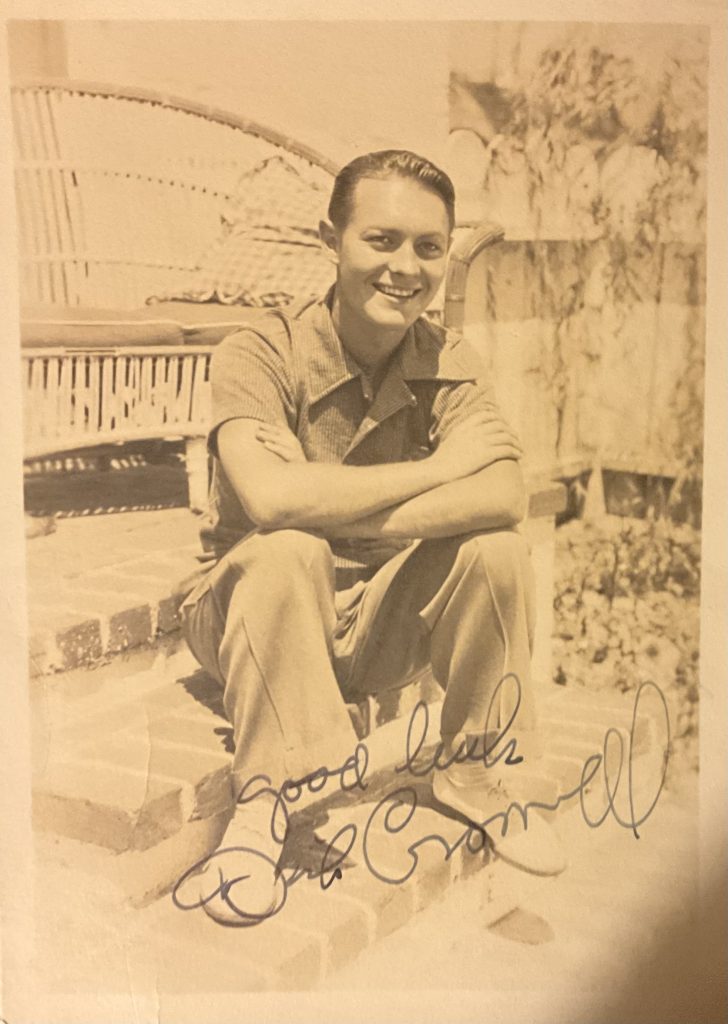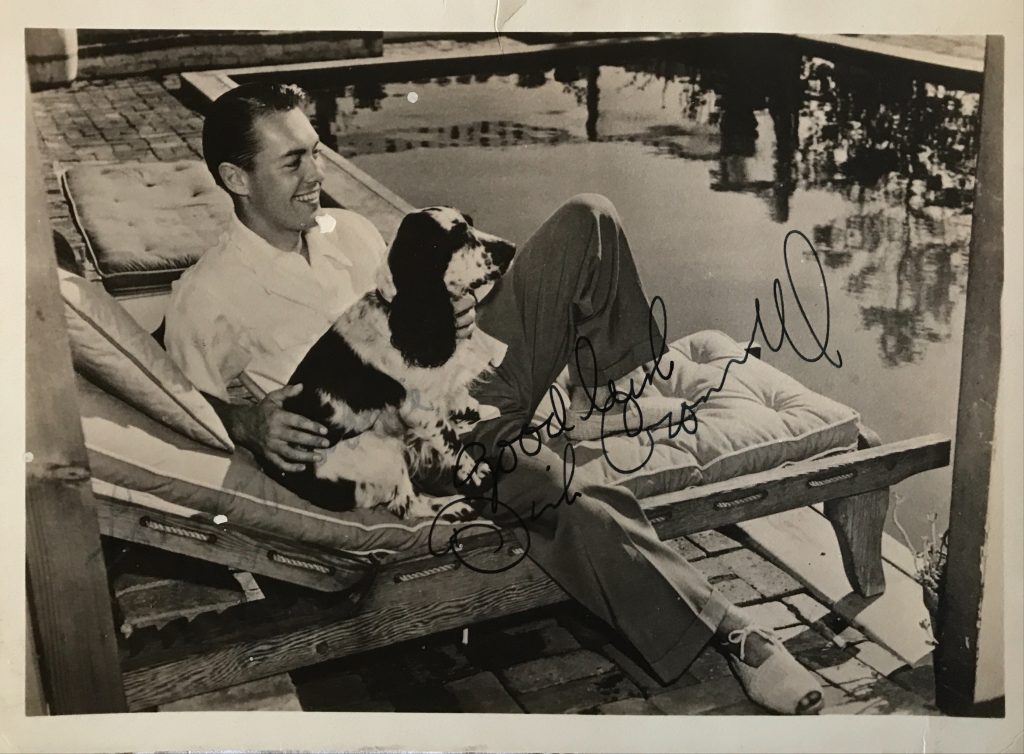 Richard Cromwell.
Richard Cromwell was born in Long Beach, California in 1910. He was one of the leading young men in films in Hollywood in the 1930's. His film break through came at the age of twenty in "Tol'able David" in 1930.Among his other film credits are "This Day and Age", "Life Begins at 40", "Poppy", "Storm over Bengal", "The Lives of a Bengal Lancer", "Jezebel" He stopped making films in the late 1940's and established a ceramics business with great success. Richard Cromwell died in 1960.
An article on LA Frontiers.com:
"I became a movie actor so quickly it made my head swim." —Richard CromwellHe was young. He was handsome. He was a movie star. He was gay. He was an artist. He died at age 50. He is forgotten today. And, oh yes, he was Angela Lansbury's first husband.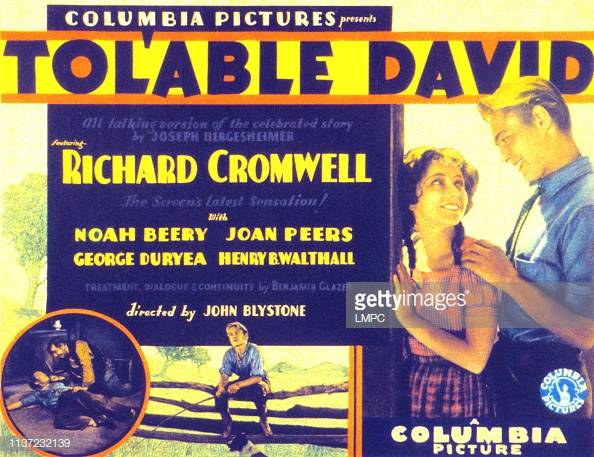 Richard Cromwell was a beauty. He became a full-fledged movie star in 1930 at the age of 20 in the sound remake of the classicTol'able David. He was suddenly famous, even being invited to the White House to meet President Hoover. Good parts followed inEmma with Oscar winner Marie Dressler. In 1935, he had his biggest hit co-starring with Gary Cooper in Lives of a Bengal Lancer. Playing the weakling son of the commander, Cromwell was great, suffering torture at the hands of the infidels. Pauline Kael later wrote about the film, "Part of the picture's romantic charge is its underlying homeoeroticism." The film was nominated for seven Academy Awards and was Cromwell's favorite role.At the end of the decade, Richard Cromwell had a good role in Jezebel playing Henry Fonda's younger brother. This great William Wyler study of a selfish Southern belle not only won Bette Davis her second Academy Award but beat Gone with the Wind to the screen. In 1939, Richard Cromwell had his last great part in John Ford'sYoung Mr. Lincoln playing the young man defended by Henry Fonda in this classic film. Cromwell also was on Broadway in the military drama So Proudly We Hail. His performance received raves: "a striking portrayal" and "astonishing characterization" from the New York press.
In various books Richard Cromwell is said to have carried on a discreet affair with Howard Hughes and was reported to be a frequent visitor at gay director George Cukor's Sunday "boys only nights." After serving two years in the Coast Guard, Richard Cromwell came home to find his career pretty much over.In 1945, Hollywood was shocked when a 35-year-old Richard Cromwell married a 19-year-old Angela Lansbury. The marriage only lasted six months, and later Lansbury wrote that it was "a mistake. … I was too young at 19. The marriage shouldn't have happened."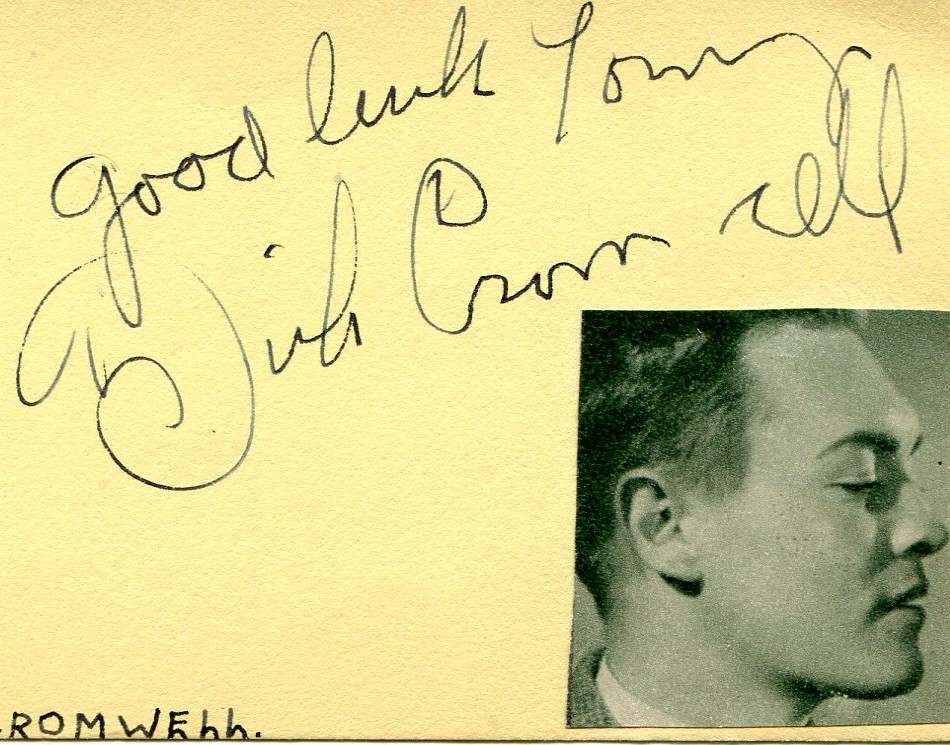 According to several sources, Lansbury did not know that Richard Cromwell was gay. This was a bit bizarre, as she had just made her film debut and received her first Oscar nomination for George Cukor's Gaslight. Apparently Cukor did not discuss his Sunday night pool parties on the set!
In a 2012 interview, Lansbury stated that she came home one day and found Cromwell's note: "I'm sorry darling, I can't go on." She stated, "I knew how to act mature, but I wasn't. … It was a terrible shock. I was devastated. But once I got over the shock, I said, 'Alright, then I'm going to take charge of my life and see that I never hurt like this again.'" Lansbury and Cromwell did remain close friends for the rest of his short life.
Richard Cromwell was also an accomplished artist, and his ceramics (especially masks of the stars) were extremely popular. His art deco wall paintings of Adam and Eve still grace the mezzanine of the Pantages Theater in Hollywood.Until his death in 1960 from liver cancer, Richard Cromwell was a respected artist and a popular social figure in the gay community. He was also slated for a film comeback. Cromwell's artwork has lasted longer than his film career, but for those of us who love old movies and gay actors during their prime, there is no one cuter than Richard Cromwell in Jezebel or Young Mr. Lincolnor being tortured in Lives of a Bengal Lancer.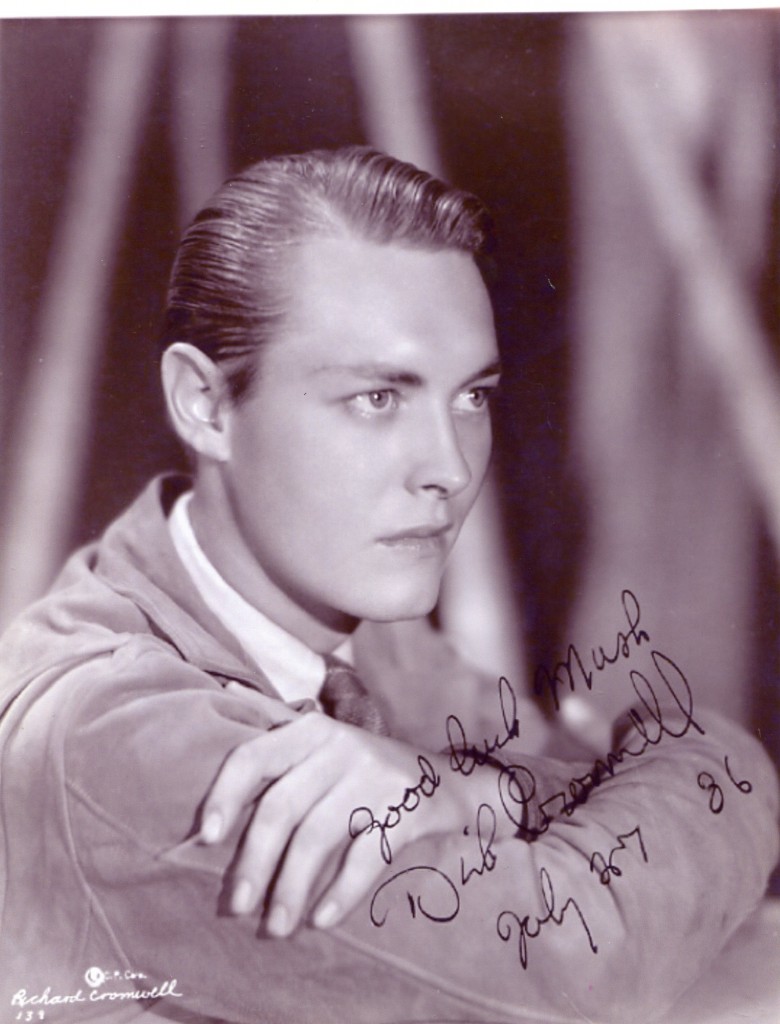 In his great study of movie stars of the '30s, author James Robert Parrish summed up the charm and persona of Richard Cromwell: "To the screen of the 1930s, Cromwell brought a refreshing vitality. … His histrionic energy could extend to an imaginative and persuasive recreation of the joys and torments of youth and adolescence." And Leslie Halliwell in The Filmgoer's Companion succinctly called Richard Cromwell "the gentle hero of early sound films."
The article can also be accessed online here.