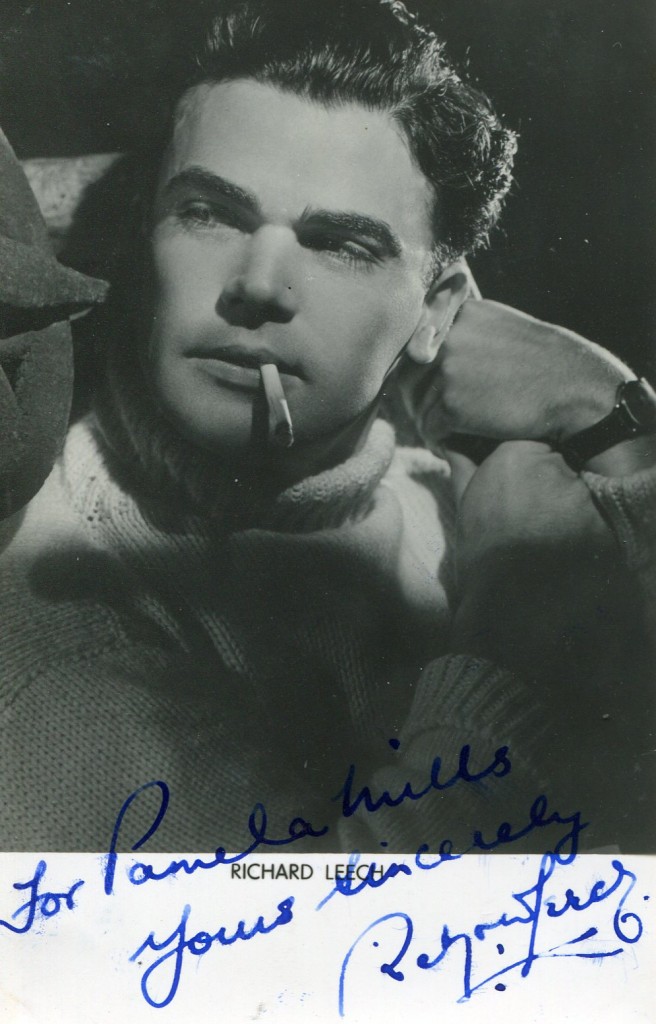 Richard Leech obituary in "The Guardian".
Richard Leech was born in Dublin in 1922. He studied at Trinity College, Dublin, qualifying as a doctor in 1945. He then turned to acting as a career. Virtually all his career was in British film and television. Among his films are "The Dambusters" in 1955, "Night of the Demon" with other Irish actors, Peggy Cummins and Niall MacGinnis, "The Moonraker" in 1957 and "The Shooting Party" in 1985. Richard Leech died in 2004 in London at the age of 81.
Richard Leech's "Guardian" obituary:
Richard Leech, who has died aged 81, practised as a doctor in Dublin for a year before deciding to try his luck as an actor. He never looked back – within two seasons he was a leading man on the West End stage.
His embodiment of military officers, police inspectors and, inevitably, doctors, not to speak of monarchs, politicians, conspirators, courtiers, butlers and philanderers, established Leech's career on stage and screen as one of the most intelligent and cultivated character actors of the postwar generation.
With his sturdy build, snub nose, crinkly hair and intense gaze, Leech was not only a useful all-round player, but also one whose clarity of speech made him audible in the largest auditorium. At a time when stage diction was in decline, this was an asset.
So was his assumption of transatlantic accents. He was not the first Irishman whose voice could reproduce a transatlantic note with authenticity. It served him well in his first two plays for HM Tennent Ltd, London's most influential management, in the British premieres of Arthur Miller's All My Sons (1948) and John van Druten's The Damask Cheek (1949).
Leech's most notable West End performances ranged from the title-role in Captain Brassbound's Conversion (1948) to Dr Emerson in Whose Life Is It Anyway? (1978-79). His numerous film credits included The Dam Busters, A Night To Remember, Ice Cold In Alex, Young Winston, Gandhi and The Shooting Party, and he appeared on television in Jane Eyre, David Copperfield, A Woman Of Substance, Dickens Of London, Edward VII, Occupations, Brassneck, and as Inspector Duval in Interpol Calling. From 1969 to 1971 he was one of the four GPs in the BBC's twice-weekly drama serial The Doctors.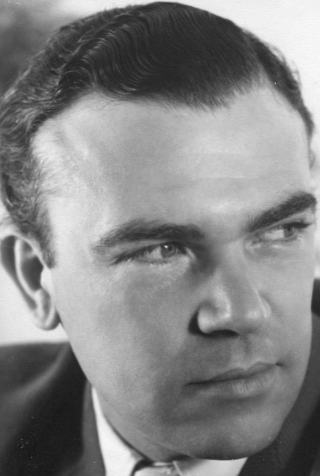 Born Richard McLelland in Dublin and educated at Haileybury College, Hertfordshire, and Trinity College, Dublin, he was intended for medicine. Having obtained three medical degrees, in 1945 he practised successfully in Dublin for a year. At 20 he began working semi-professionally at the Gate, Dublin, under its directors Michéal MacLiammóir and Hilton Edwards, for whom he made his debut as a Nubian slave in The Vineyard. He made his first appearance in London in 1946 with an Irish company in three plays at the Glanville, Walham Green, south-west London: Robert Collis's drama, Marrowbone Lane, in which he played several small parts, including a surgeon; then in The White-Headed Boy and Drama At Inish.
In 1947, Leech spent a year with a repertory company in Hereford before being put under contract by a London management company. His first role was in an Irish country house play, Elizabeth Bowen and John Perry's Castle Anna; and in Arthur Miller's first work to reach the West End, All My Sons, in which he played Chris Keller, the surviving brother in a family headed by a parent responsible for the faulty design of wartime aircraft.
Leech's voice came into its own in 1948, when he partnered Flora Robson in Shaw's Captain Brasshound's Conversion. As a philanderer in The Damask Cheek (1949), Leech was, according to Harold Hobson, "good in the honest ruggedness of a factory hand and farmer".
Later that season, Leech won more plaudits as the somewhat pompous Humphrey Devize in the West End premiere of Christopher Fry's The Lady's Not For Burning, in which he later transferred or the first time to Broadway. But in between he acted with Gladys Cooper in Thomas Browne's The Hat Trick (1950); and on returning from New York played Robert Catesby in a try-out, Gunpowder, Treason and Plot (Ipswich, 1951).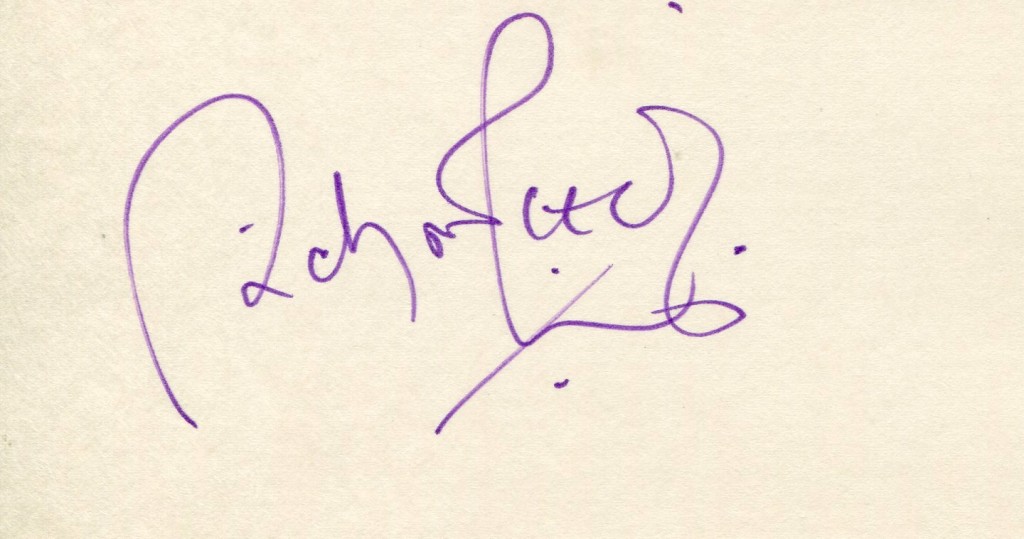 In Noël Coward's Relative Values (1951), Leech played an all-knowing butler, who according to a critic, "talks like Shaw with the accents of Coward and rolls out the syllables as though the part were entirely new: indeed he and Coward between them make us believe that it is".
Back in the West End in 1954, Leech appeared in Jack Roffey's No Other Verdict as a man wrongfully accused of murder; and in Charlotte Hastings's Uncertain Joy (1955), he was the cruel father of a problem child befriended by a schoolmaster.
One of his best remembered roles came as Henry VIII in the premiere of Robert Bolt's A Man For All Seasons (1960). In another long run, The Right Honourable Gentleman (1964-65), Leech first played the husband of a woman who accused the statesman Sir Charles Dilke of adultery; and when Anthony Quayle left the cast, Leech took over the lead from him. He was a friend of Alec Guinness, and returned to the West End in 1968 in Guinness's revival of TS Eliot's The Cocktail Party.
Leech was never able to forget his days as a doctor, and in 1968 resumed his association with the medical world by becoming a regular columnist in the periodical World Medicine. His articles were headed Doctor In The Wings.
Leech's first wife Helen Hyslop Uttley predeceased him. He is survived by his second wife, Margaret, and his actress daughter, Eliza.
· Richard Leeper McLelland (Leech), actor, born November 24 1922; died March 24 2004
His Guardian obituary can be accessed here.