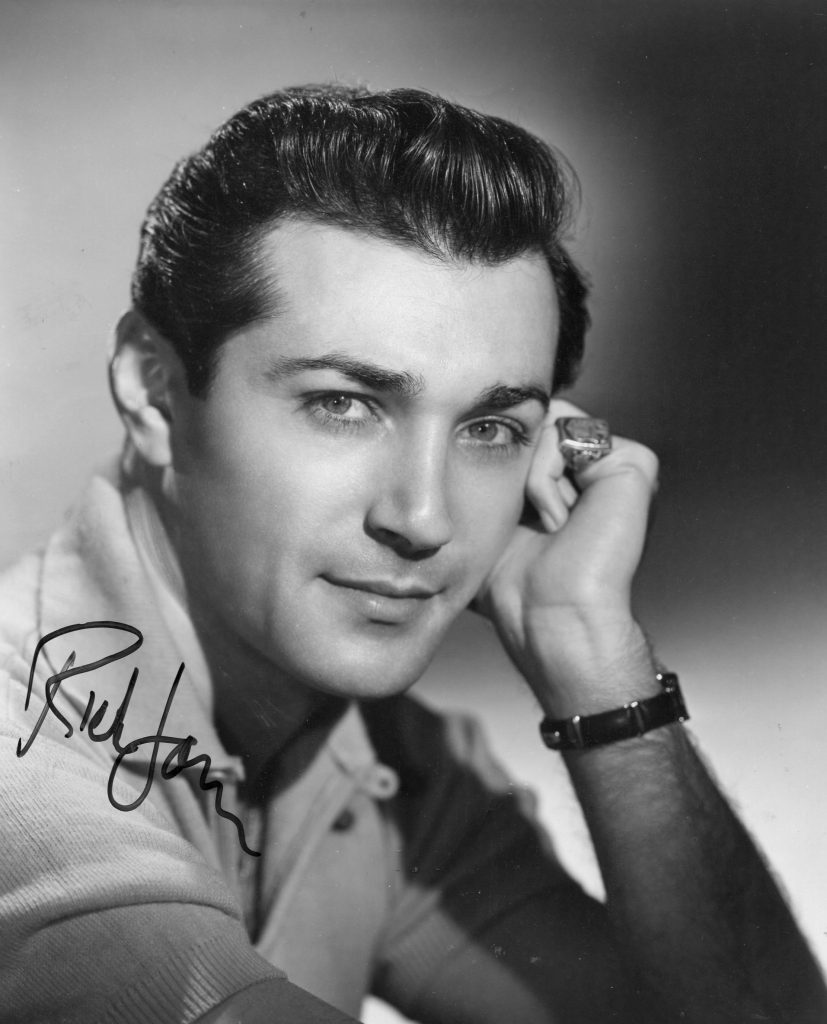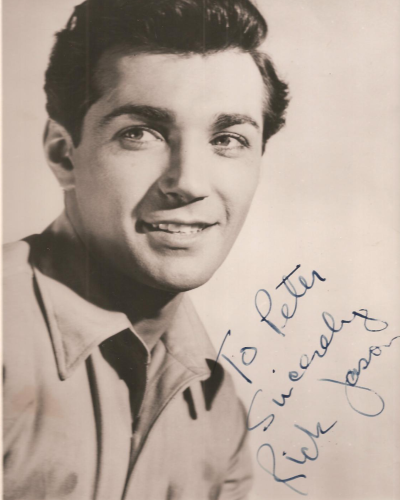 Rick Jason. IMDB
Rick Jason was born in 1923 in New York City. In the early 50's he was groomed as a leading man in Hollywood and starred opposite Linda Darnell in "This Is My Love" in 1954 and "Sombrero" with Pier Angeli. However in the 1960's he had his biggest success with the hit US TV series "Combat" which ran from 1962 until 1967. He continued to act in TV and film until the 1980's. He died in 2000.
IMDB entry: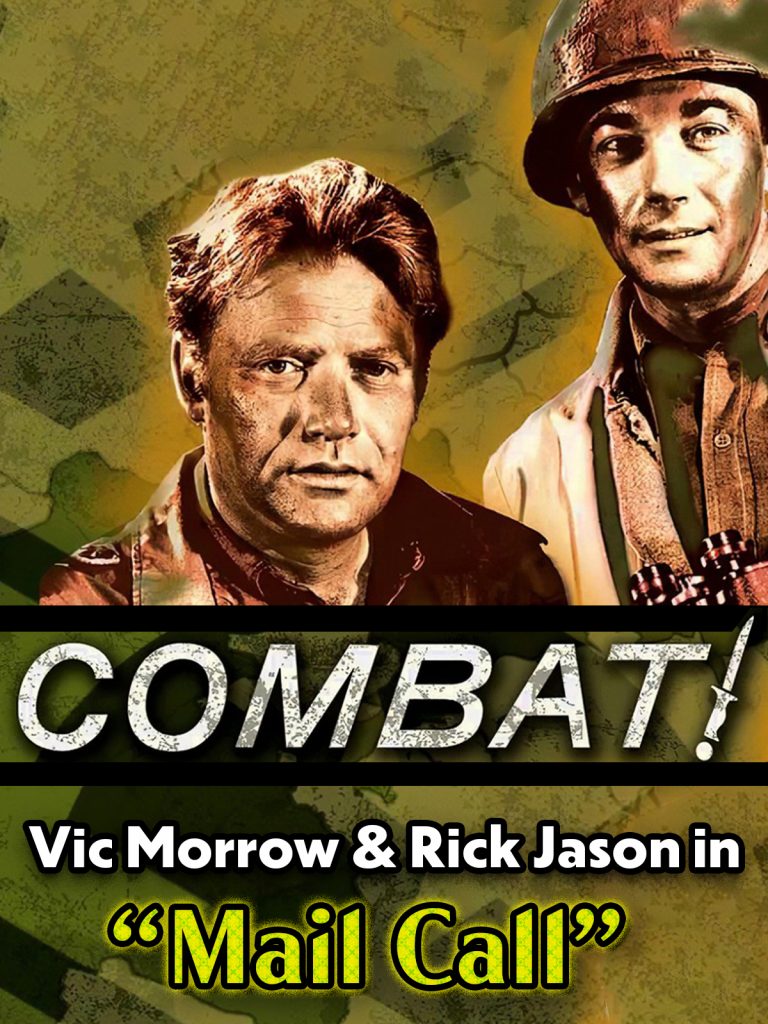 – IMDb Mini Biography By: Loraine Wingham winghaml@mala.bc.ca
The only child of a stockbroker and well-to-do mother, Richard Jason described himself as "second-generation nouveau riche" and a born romantic. Friends say he was affable, charming, driven and a real Renaissance man. A good student, popular with classmates and teachers, Jason's hellish behavior got him expelled from eight prep schools before he managed to graduate from Rhodes School.
His father bought him a seat on the New York Stock Exchange, but Rick sold the seat and enlisted in the Army Air Corps (1943-45). After the war he attended the American Academy of Dramatic Arts on the GI Bill. While attending a New York play he was spotted by actor-director Hume Cronyn, who immediately cast him in "Now I Lay me Down to Sleep". The role earned Rick a Theater World Award and a Hollywood contract with Columbia Pictures (he was offered contracts by four different studios).
For the first year he was under contract, a frustrated Jason did not work. Meanwhile, MGM was searching for an actor to replace the departed Fernando Lamas in Sombrero(1953). Jason, now released from Columbia, landed the role. This success led to The Saracen Blade (1954) and RKO's This Is My Love (1954).
Twentieth Century-Fox then signed him for the male lead in The Lieutenant Wore Skirts (1956), after which he was signed to a multi-picture contract. His first project, an adaptation of John Steinbeck's "The Wayward Bus" (The Wayward Bus (1957)), earned him critical acclaim; a string of strong performances, both in films and TV, followed. Rick was deluged by more than 30 offers for TV series. In 1960 he starred as suave insurance investigator Robin Scott inThe Case of the Dangerous Robin (1960).
The series ran 38 episodes and made Jason the first actor to use martial arts (karate) on TV. In September 1962 he exploded onto prime-time screens as the cool, calm and collected Lt. Gil Hanley in ABC's hit seriesCombat! (1962), Five seasons and 152 episodes later, Jason was a household name. After "Combat!" Rick returned to theater. He also made films in Japan and Israel. In 1970 he took the lead in the 1970 pilot Prudence and the Chief (1970). His TV career remained strong, and in the '70s and '80s he appeared in Matt Houston (1982), Police Woman (1974), Murder, She Wrote (1984), Wonder Woman (1975), Fantasy Island(1977), Airwolf (1984) and Dallas (1978).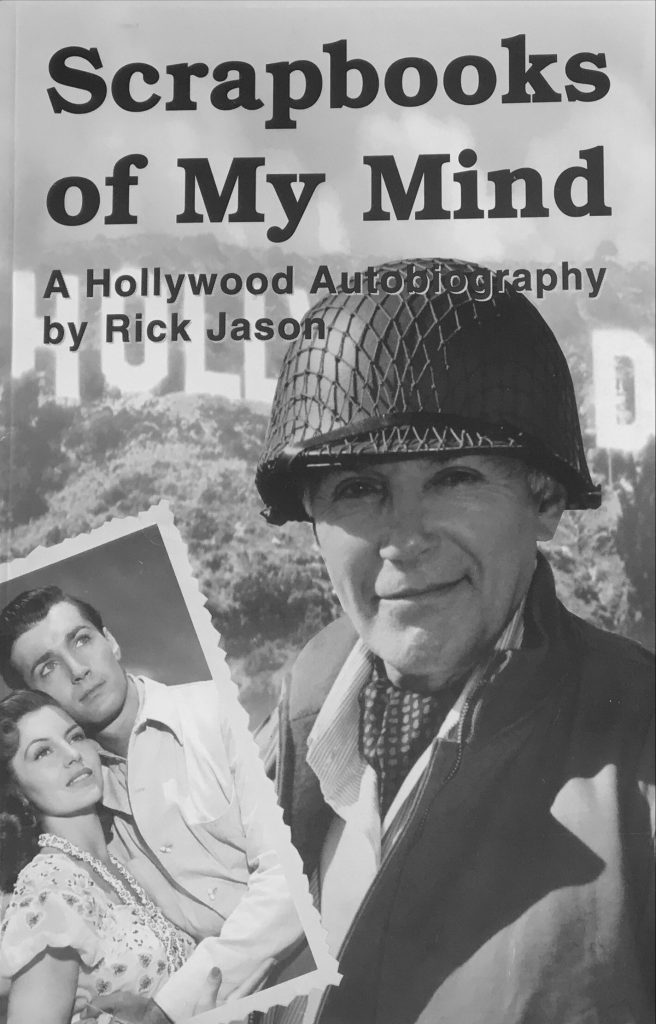 In 1973 he was a regular on the soap opera "Young and the Restless, The" (1973). After his retirement he kept busy doing voice-overs for commercials and ran the Wine Locker, a 4,000-square-foot facility used to store fine wines under optimal conditions. Sadly, he died of a self-inflicted gunshot in October 2000.
His obituary in the "Los Angeles Times" can be found here.