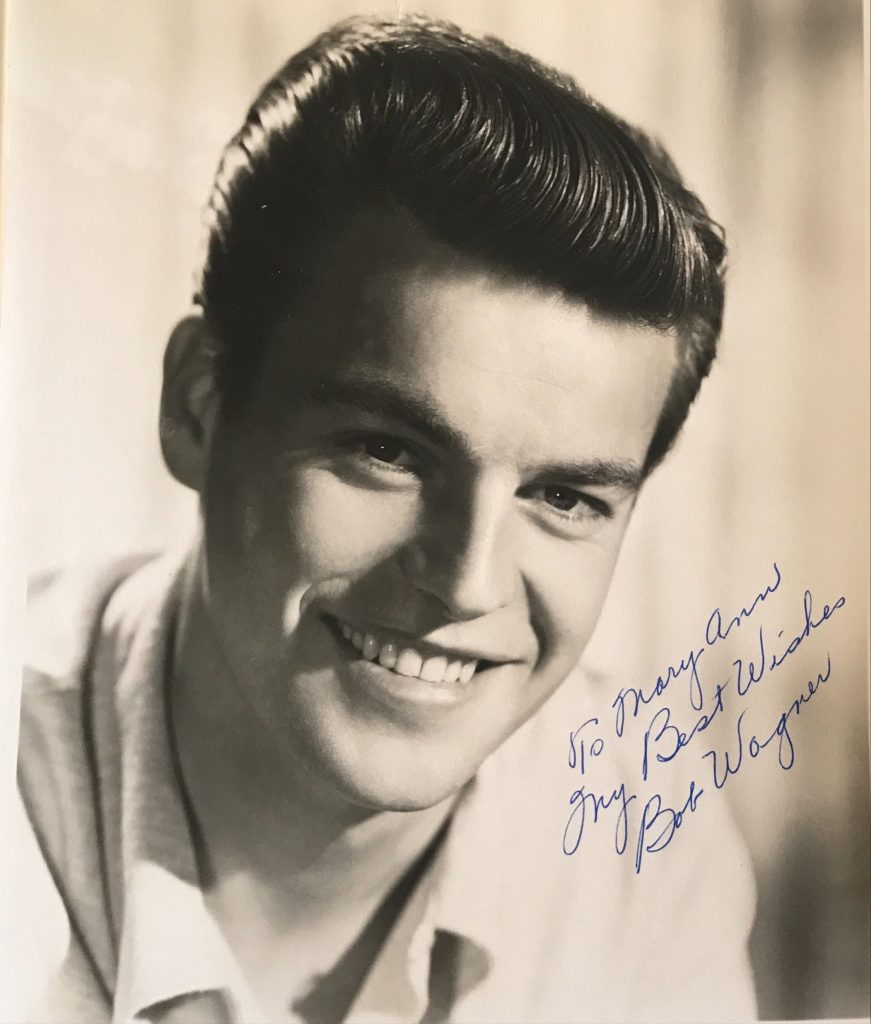 Robert Wagner. Overview.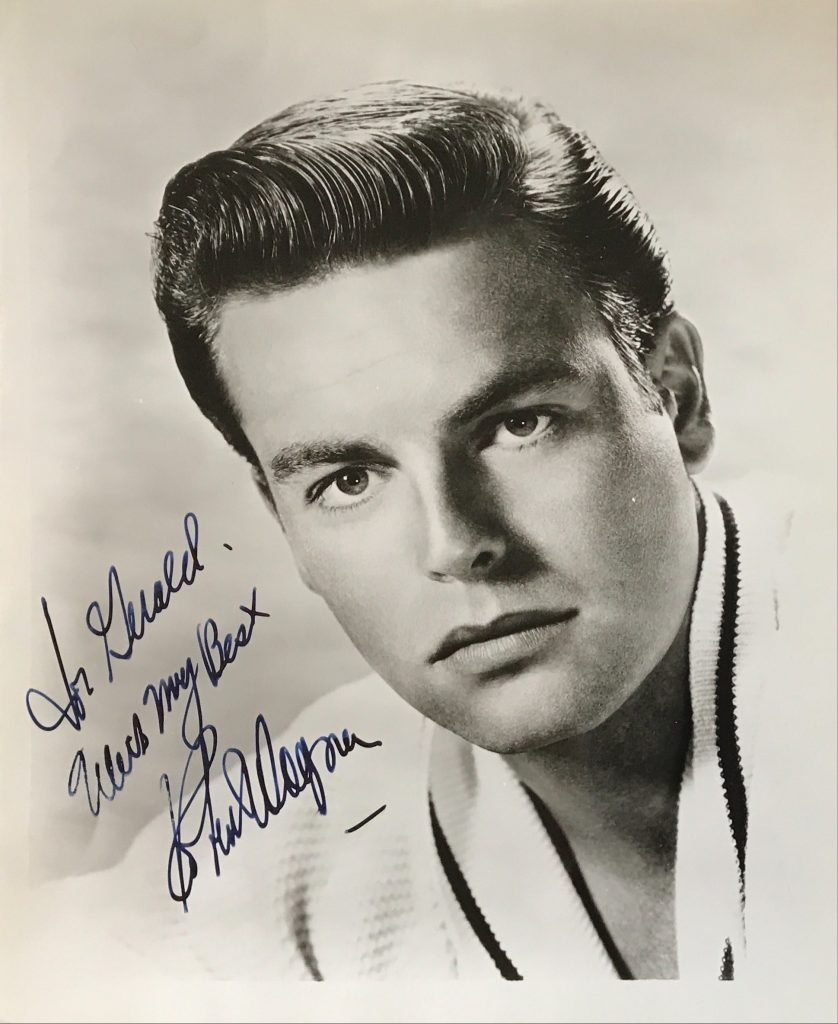 Robert Wagner recently celebrated his 90th birthday and he is still making movies after sixtyseven years in show business. He published his autobiography "Pieces of My Heart" in 2008. He first came to public attention as the young injured soldier in "With A Song in My Heart" which starred Susan Hayward. He had a contract with 20th Century Fox and throughout the 50's he made some very popular films including "Beneath the Twelve Mile Reef", "Prince Valient", "A Kiss before Dying", "Broken Lance", "Titanic" and "In Love and War". In the 1960's he made the transition to television and over the years he had several popular series including "Hart to Hart". More recently he has starred in the Austin Power movies. Robert Wagner's website can be accessed here.
TCM Overview:
The epitome of the handsome and debonair Hollywood star, actor Robert Wagner – known to friends as "R.J." – played romantic heroes and upstanding young men in a string of mostly unmemorable 1950s-60s-era features, before finding lasting fame as one of television's smoothest-of-the-smooth leading men. Wagner brought old-school class to the ABC action-drama "It Takes a Thief" (ABC, 1968-1970) and, more importantly, showed a knack for light comedy with his roles in "Switch" (CBS, 1975-1980) and "Hart to Hart" (ABC, 1979-1984). He also made headlines in his personal life – most notably for being half of one of Hollywood's most beloved couples – after marrying the beautiful Natalie Wood – not once but TWICE. It was her tragic, mysterious death by drowning which sealed their legend and caused an outpouring of love and support for the actor.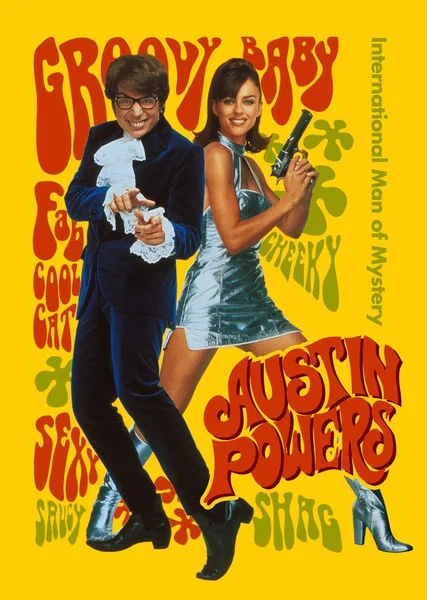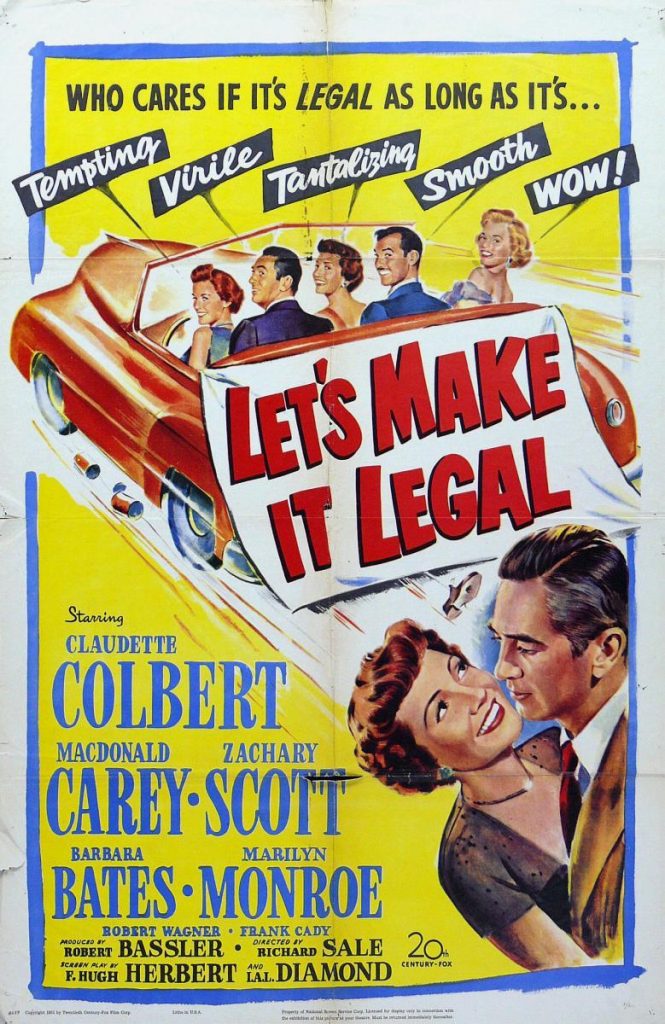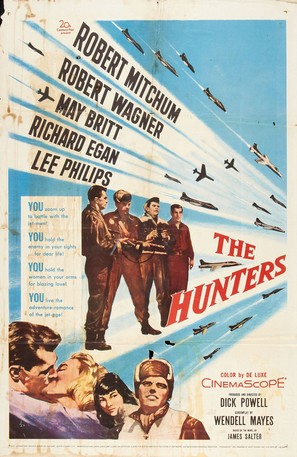 This good will carried over year after year as the veteran actor aged gracefully, settled into a happy marriage with actress Jill St. John, and was always welcomed warmly with numerous appearances on both the big and small screen – most memorably as Mike Meyer's Number Two in the "Austin Powers" film franchise. Born Robert John Wagner Jr. on Feb. 10, 1930 in Detroit, MI, Wagner's father was a steel industry executive, leaving the family to relocate to Los Angeles when he was in grade school. He was expected to follow in his father's footsteps, but after a turn in drag (as Priscilla Alden) in a high school production of "The Courtship of Miles Standish," Wagner began to think about acting as his profession. A job at the Bel-Air Country Club, where he caddied to such stars as Clark Gable, gave him further inspiration, so he announced to his father than he intended to become an actor. Robert Wagner Sr. gave his son an ultimatum – he would have one year to find success in Hollywood or quit and get into the steel business. Fortunately for Wagner Jr., his first job came shortly after his father's declaration with a bit part in "The Happy Years" (1950). More small roles followed, but his appearance as a hospitalized paratrooper in "With a Song in My Heart" (1952), about American singer Jane Froman (Susan Hayward), led to a contract with 20th Century Fox. Supporting roles in notable films like John Ford's "What Price Glory" (1952) and the John Phillip Sousa biopic "Stars and Stripes Forever" (1953) – for which he earned a Golden Globe nomination – eventually led to starring roles – though pictures like "Beneath the 12-Mile Reef" (1953) and "Prince Valiant" (1954) asked little more of him than to look handsome. It took the intervention of actor Spencer Tracy to pull him out of the teen idol doldrums. The much respected Tracy took the young man under his wing and asked that he be cast as his son Joseph, who is tormented by his brothers for being half-Native American, in the dramatic Western "Broken Lance" (1954). The opportunity led to other substantial parts for Wagner, including "A Kiss Before Dying" (1956), which had him playing against type as a psychotic killer, and "Between Heaven and Hell," for which he played a wealthy playboy who undergoes an emotional transformation during World War II. Wagner underwent a transformation of his own in 1956 when he became involved with another up-and-coming talent, former child actress ("Miracle on 34th Street" (1947)), Natalie Wood. The attractive pair was splashed across numerous magazine covers, and their marriage in 1957 earned them even further press. But their personal lives and careers floundered. Despite having proven his talents, Wagner's status as a leading man faltered in the late '50s and early '60s, and after Wood's contract was suspended for refusing to appear in a film in Europe, the couple experienced significant financial difficulties.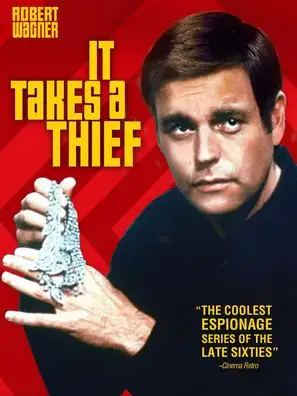 The pressures caused a strain on their marriage, and Wagner and Wood eventually divorced in 1962. They would later admit that they were simply too young to get married. Extremely distraught, Wagner fled to Europe, where he appeared as a soldier in the war epic, "The Longest Day" (1962). While there, he met and became involved with a fellow actor, Marion Marshall. The new couple was married in 1963, and a daughter, Katie, followed in 1964. Wagner's film career slowed considerably during the 1960s. He enjoyed a few notable projects, including "The Pink Panther" (1963) – he was blinded for a month after an accident on the set involving industrial cleaning agents – and two films with Paul Newman – "Harper" (1966) and the racing drama "Winning" (1969) – but for the most part, he was tapped for his good looks and resonant voice in forgettable movies like "Don't Just Stand There!" (1968) and "The Biggest Bundle of Them All" (1969. In 1968, he took the supposed step down by signing on to his first television series with "It Takes a Thief." As a suave burglar turned spy, Wagner's looks and charm were a considerable asset. Although the show lasted just two seasons, it gave his star a considerable boost, earning him his second Golden Globe nomination and first Emmy nod. From 1970, Wagner worked constantly and almost exclusively on television, guesting on series like "The Streets of San Francisco" (ABC, 1972-77) and the acclaimed World War II drama, "Colditz" (BBC, 1972-74). He also reunited romantically with Wood after a chance encounter in 1971. Though Wood was married and with a daughter at the time (future actress Natasha Gregson Wagner), the couple reignited their relationship, and, to the delight of true romance fans everywhere, remarried in 1972. A daughter, Courtney, was born in 1974 – their only biological child together.
Finally happy together, Wagner and Wood appeared in several highly regarded television projects, most notably a production of "Cat on a Hot Tin Roof" (1976) with Laurence Olivier as Big Daddy. Wagner also made several theatrical features during this period, including the star-packed "The Towering Inferno" (1974) and "Midway" (1976). In addition to all his responsibilities, he found time to dabble in TV production, offering up to producer Aaron Spelling an idea he and Wood had conjured up; an idea which blossomed into the iconic jiggle show of them all – "Charlie's Angels" (ABC, 1976-1981). In 1975, Wagner starred in his second series, "Switch," a drama co-starring his lifelong friend, Eddie Albert, whom he had met on the set of "The Longest Day." The pair played detectives who specialized in elaborate cons to trap criminals. A relatively popular series, it lasted two seasons before ending its network run in 1978. The following year, Wagner signed on to play millionaire Jonathan Hart, who dabbled in detective work with his wife Jennifer (Stephanie Powers), in "Hart to Hart." Created by novelist Sidney Sheldon and produced by Aaron Spelling, the series was glossy, campy fun and a huge hit. Wagner earned numerous Golden Globe and Emmy nods for his tongue-in-cheek work. network run in 1983, Wagner was only too content to concentrate solely on raising his three daughters. But Wagner's popularity did not allow him to stay away for too long. By 1985, he was appearing regularly in episodic series and TV movies, including the short-lived drama series, "Lime Street" (CBS, 1985) – which was touched by tragedy when, only a few episodes in, Wagner's onscreen daughter, Samantha Smith, died in a plane crash, hastening the series' demise.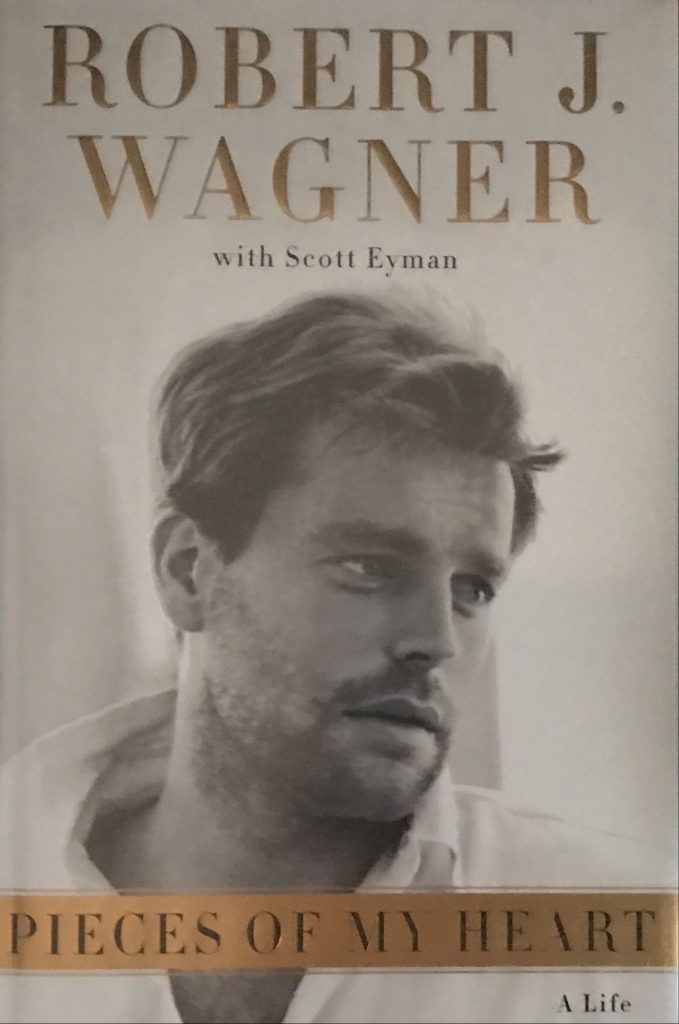 He hosted "Saturday Night Live" (NBC, 1975- ) in 1989, and appeared in a string of popular "Hart to Hart" reunion TV-movies between 1993-96. Wagner also took time from his newly busy schedule in 1990 to marry actress and long-time girlfriend, Jill St. John, with whom he appeared in many stage productions for charity. Still undeniably handsome as he reached his sixth decade, Wagner settled comfortably into the role of "old Hollywood pro," contributing numerous supporting turns in big budget films like "Wild Things" (1997), "Crazy in Alabama" (1999) and "Play It To The Bone" (1999). He even parodied his own smooth-as-silk image, starring as the diabolical but dense Number Two, henchman to Dr. Evil in "Austin Powers: International Man of Mystery" (1997), "Austin Powers: The Spy Who Shagged Me" (1999), and briefly in "Austin Powers in Goldmember" (2002). In the latter film, Wagner shared the role with Rob Lowe, who played a younger version of Number Two and who offered a note-perfect imitation of Wagner's plummy voice and gentlemanly demeanor.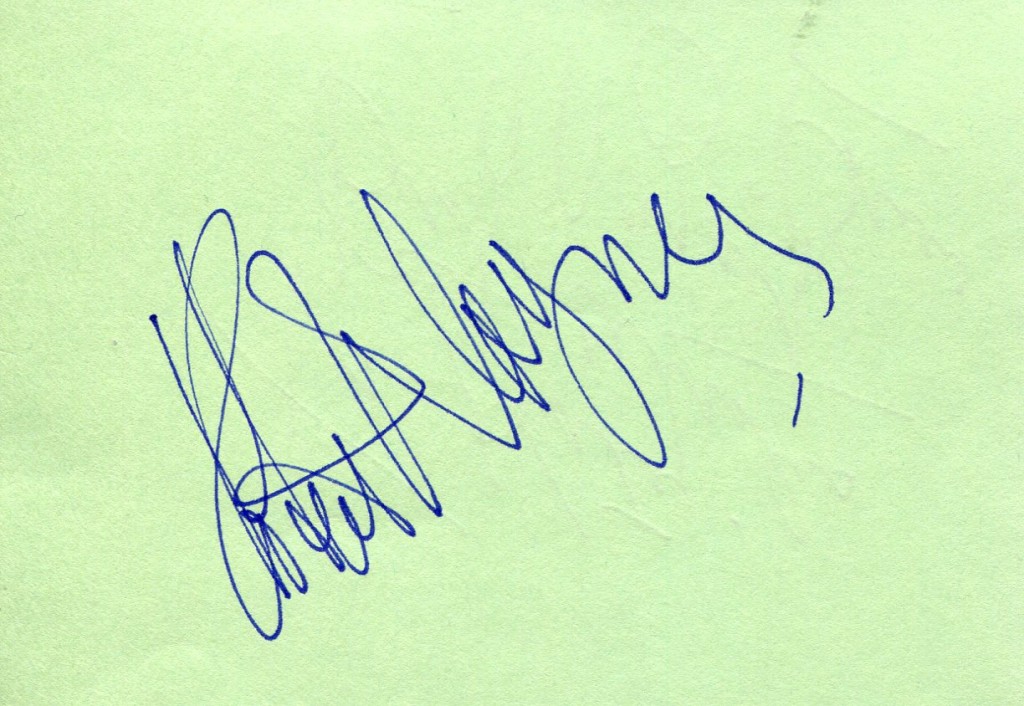 Wagner remained exceptionally busy for the next few years, appearing on countless television shows and providing his unique perspective on Hollywood for many show business documentaries. He also served as the host for the "Hour of Stars" (Fox Movie Channel, 2002- ), which showcased episodes from the TV anthology series "The 20th Century Fox Hour" (CBS, 1955-57), on which Wagner had once appeared. Long considered one of the most pleasant and friendly men in the entertainment business, Wagner showed an aggressive side in 2000, when he sued Aaron Spelling Productions for breach of contract over his participation in a failed revival of "Charlie's Angels" called "Angels 88." He filed suit again in 2003 for profits from the "Angels" theatrical features, but a California appeals court ruled against him in 2007. Back onscreen and staying contemporary for the kiddies, Wagner made memorable guest appearances on hit shows like "Las Vegas" (NBC, 2003- ), "Hope & Faith" (ABC, 2003-06) and "Boston Legal" (ABC, 2004- )