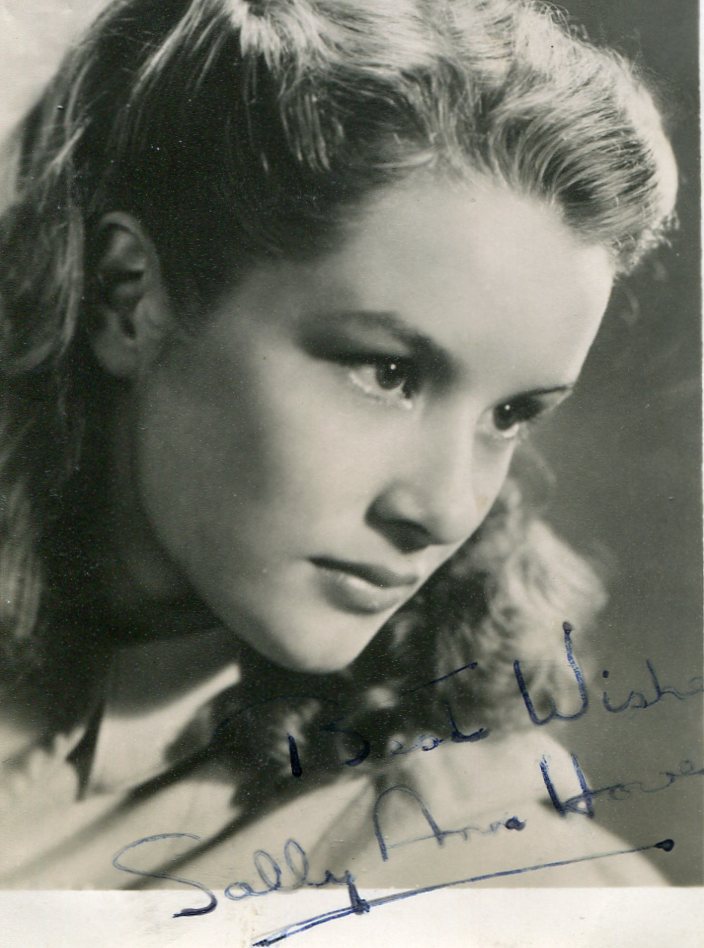 Sally Ann Howes (Wikipedia)
Sally Ann Howes was born in London and is the daughter of the entertainer Bobby Howes. She began her career as a child actress in 1943 in the film "Thursday's Child". She went on to have a successful carerr in British films and also on the West End stage.
In 1958 she suceeded Julie Andrews as Eliza Doolittle in the Broadway production of "My Fair Lady".
In 1968 she obtained the role for which most moviegoers remember her for Truly Scrumptus in the film "Chitty Chitty Bang Bang".
Sally Ann Howes has continued her stage career and more recently played in the musical version of James Joyce's "Te Dead" with Christopher Walken on Broadway. See interview with Sally Ann Howes on "Rosie O;Donnell Show" here.
TCM Overview:
Sally Ann Howes, a British-born actress, found success in the Hollywood movie scene, starring in a variety of films throughout her Hollywood career. Howes started her acting career landing roles in such films as "Pink String and Sealing Wax" (1945), the dramatic period piece "Nicholas Nickleby" (1947) with Derek Bond and the historical drama "Anna Karenina" (1948) with Vivien Leigh.
She also appeared in "The History of Mr. Polly" (1949). She also contributed to a variety of television specials, including "Brigadoon" (ABC, 1966-67) and "Prudence and the Chief" (ABC, 1969-1970).
She also worked in television during these years, including a part on "Mission: Impossible" (CBS, 1966-1973). She also had roles in film during these years, including roles in the Kenneth More comedic adaptation "The Admirable Crichton" (1957) and "Chitty Chitty Bang Bang" (1968).
Additionally, she appeared on the television special "An Evening With Alan Jay Lerner" (PBS, 1989-1990). She also appeared in "Death Ship" (1980). Howes more recently appeared in "A Little Night Music" (PBS, 1990-91). Howes was married to Richard Adler.
Sally Ann Howes obituary in The Sunday Times in 2021.
As the daughter of Bobby Howes, a popular star of stage and screen, Sally Ann Howes learnt the tricks of her future trade at an early age. "When I was making the transition from child to mature actress," she recalled, "I auditioned for a role and was asked if I smoked. Naturally, I said yes. My father had taught me long before that when a casting director asked if you could do something, you immediately said yes, and if you couldn't you learnt darn fast. At any rate, I learnt to smoke for that role and when I finished it, I stopped."
The same principle came into play in 1966, when, as an established musicals star with silvery soprano vocals, she was asked if she could dance as well as sing. Since the role in question was in a musical set in Edwardian times, she imagined her footwork would be hidden under long skirts, so, following her father's advice, she said yes. The film was Chitty Chitty Bang Bang and not only would her character, Truly Scrumptious, have to dance in the ensemble Toot Sweets number, she would also have to perform what was effectively a solo song and dance routine for the Doll on a Music Box set piece that takes place at a pivotal point in the film, when Truly and Caractacus, played by Dick Van Dyke, masquerade as life-sized toys brought into the castle where children are being held captive.
A crash course of dancing lessons followed before the day came for the filming of the scene in which Truly pretends to be a jointed wooden doll. Since the toys perform in front of a vast hall full of party guests, she found herself with the eyes of 150 extras fixed on her every, angular, movement. "It was the most difficult thing in the world — it was mathematical to the nth degree. Everything's on a count. They put me up on this little box and off I went. I got it in one take, and I got a round of applause from all the extras."
Sally Ann Howes was born in St John's Wood, London, in 1930 to Bobby Howes and Patricia Malone (née Clark), a singer and actress. Their eldest child, Peter, would become a classical clarinettist. During the Second World War, she was packed off to the family's second home, in Hertfordshire. "Father sometimes brought theatrical people to visit on weekends, but they were never identified much to me. They were always just plain Mr So-and-So," she said.
When she was 12 years old, one of these Mr So-and-Sos, an agent, remembered her when he heard that there was a call out for a young girl to play the leading role in a new film. He asked her parents to allow her to make a screen test. "They took me to London after school one day," Howes recalled, "and I made the test in a tiny hole in Wardour Street. I had no idea of what was going on, but I got the part."
That part, in Thursday's Child (1943), was of a schoolgirl who becomes a child star. It proved prescient. Her glowing reviews landed her a contract with Ealing Studios, where her films included the classic portmanteau horror film Dead of Night (1945). From there she transferred to Rank, where she played the winsome Kate in The Life and Adventures of Nicholas Nickleby (1947) and John Mills's love interest in The History of Mr Polly (1949).
At the age of 20 she made the move into musical theatre. Having started singing lessons towards the end of the war, she had developed a crystal-clear soprano voice and that, combined with stage "business" picked up from her parents, made her a natural for the genre. Taking a drop in salary in the transition from screen to stage, she made her theatrical debut in the musical Caprice, in 1950.
She liked to joke that it had all started when her father — "my best friend" — had been given a rousing ovation when he announced his daughter's birth at the end of a show that he was headlining. In 1953 they worked together, playing father and daughter in the original 18-month West End run of the Lerner and Loewe musical Paint Your Wagon. The seasoned trouper could not resist the urge to upstage the young co-star.
On opening night, she stopped the show with the song What's Goin' on Here. "The applause went on and on, and I moved my eyes to stage left and I saw my father coming on several times, a little too soon, intentionally. He taught me everything by example, but he also gave me things to do if anybody played games with me on stage. Come in immediately on someone's applause, and you will kill it. And if anybody's getting a laugh, lift a cigarette or pat your hair, use some gesture that will take the eye and ear away from the other performer. It's like having the atomic bomb."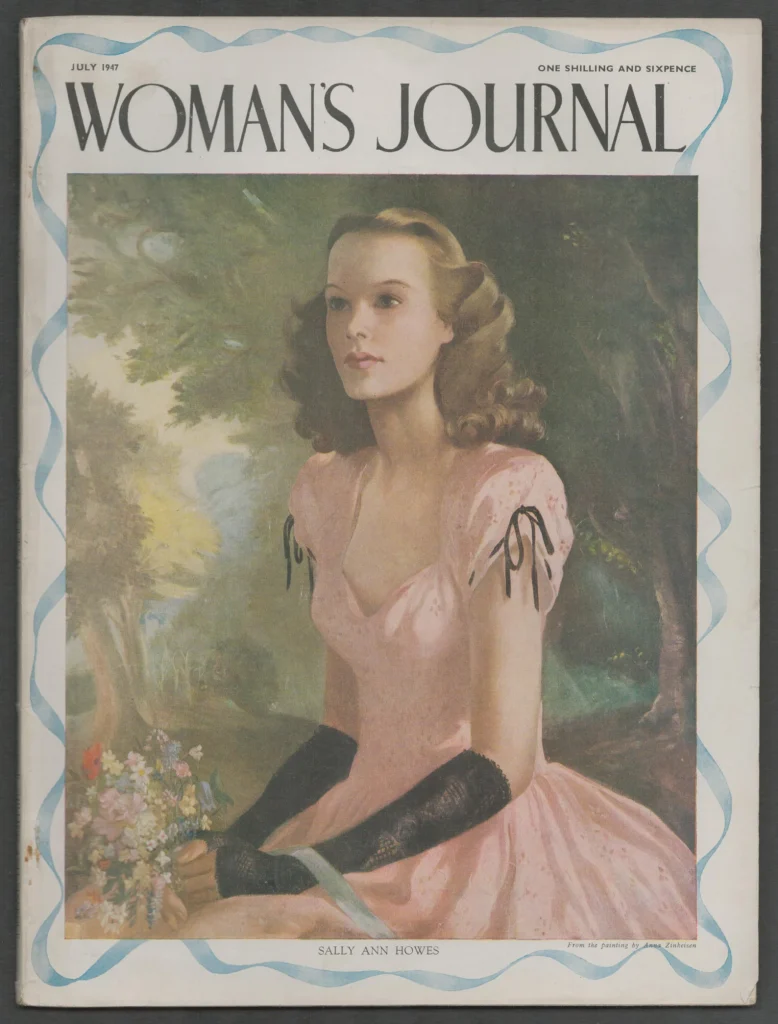 After My Fair Lady her career in musical theatre blossomed. She became the first artist to be nominated for a Tony award for a performance in a revival when she played Fiona in the New York City Opera's production of Lerner and Loewe's Brigadoon in 1962. Jackie Kennedy loved the show and invited the cast to perform at a state dinner at the White House. Halfway through a song, the taped orchestral accompaniment slowly died only to return a few awkward moments later. It transpired that the First Lady had secretly plugged in her personal tape recorder and had blown all the fuses.
An award-winning television version of Brigadoon (1966) — about which TheNew York Times said "it would be difficult to imagine a better Fiona than Sally Anne Howes" — caught the eye of the Bond producer Cubby Broccoli, who was looking to emulate the success of Mary Poppins with his lavish musical adaptation of Ian Fleming's Chitty Chitty Bang Bang. He offered her the part of Truly Scrumptious after Julie Andrews had turned it down. Filming took a full year, and despite the film's instant and enduring popularity, its reviews at the time were mixed and more film work did not materialise.
Apart from the occasional TV part, she focused on the theatre for the rest of her career. She toured the UK with The King and I in the early 1970s before moving into light opera and operettas in the 1980s, and featuring in A Little Night Music by Stephen Sondheim (obituary, November 27, 2021) at the New York City Opera in 1990. Her one-woman show, From This Moment On, debuted at the 1990 Edinburgh Festival and she was lured out of semi-retirement in 2007 to take on the part of Mrs Higgins in Cameron Mackintosh's touring production of My Fair Lady.
"I would have liked a film career, but I didn't pursue it — I just loved connecting with an audience," she said. "The theatre is a drug. The problem is that to be remembered, you have to do films."