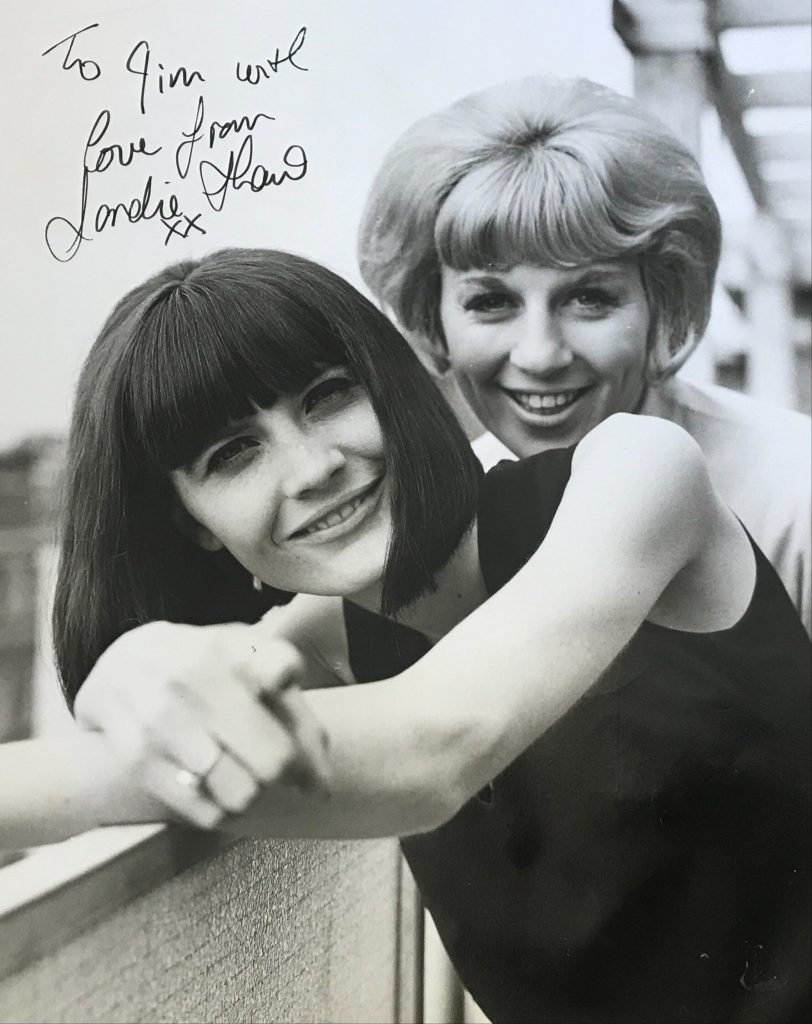 Sandie Shaw (Wikipedia)
Sandie Shaw is an English singer. One of the most successful British female singers of the 1960s, she had three UK number one singles with "(There's) Always Something There to Remind Me" (1964), "Long Live Love" (1965) and "Puppet on a String" (1967). With "Puppet on a String", she became the first British entry to win the Eurovision Song Contest. She returned to the UK top 40, for the first time in 15 years, with her 1984 cover of the Smiths song "Hand in Glove". Shaw announced her retirement from the music industry in 2013.
On 6 March 1968, Shaw married fashion designer Jeff Banks at the Greenwich Register Office in London. Their daughter Gracie was born in February 1971. Her marriage to Banks ended in 1978.
In 1982, she married Nik Powell, co-founder of the Virgin Group and chairman of the European Film Academy. They had two children together. She is currently married to her third husband, Tony Bedford.
In August 2007, Shaw revealed that she had had "corrective" surgery on her iconic feet, which she described as "ugly"; the surgery left her unable to walk until October 2007.
In April 2012 Shaw joined an Amnesty International campaign to end human rights abuses in Azerbaijan, host country of the 2012 Eurovision Song Contest, after the journalist Khadija Ismayilova was blackmailed and sex taped. Shaw stated: "That anyone would stoop so low in an attempt to silence an independent journalist is sickening. The people behind this appalling blackmail and smear campaign must be brought to justice. And the persecution of independent journalists in Azerbaijan must stop."
In August 2014, Shaw was one of 200 public figures who were signatories to a letter to The Guardian expressing their hope that Scotland would vote to remain part of the United Kingdom in September's referendum on that issue.