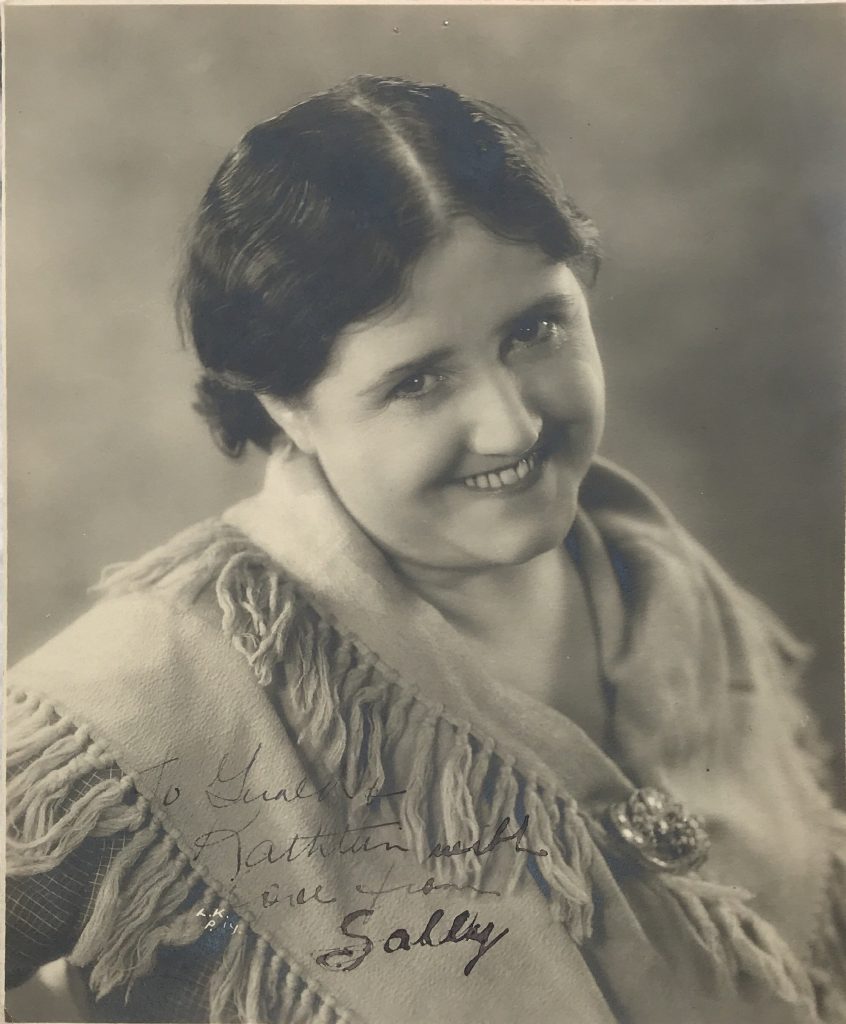 Sara Allgood. IMDB.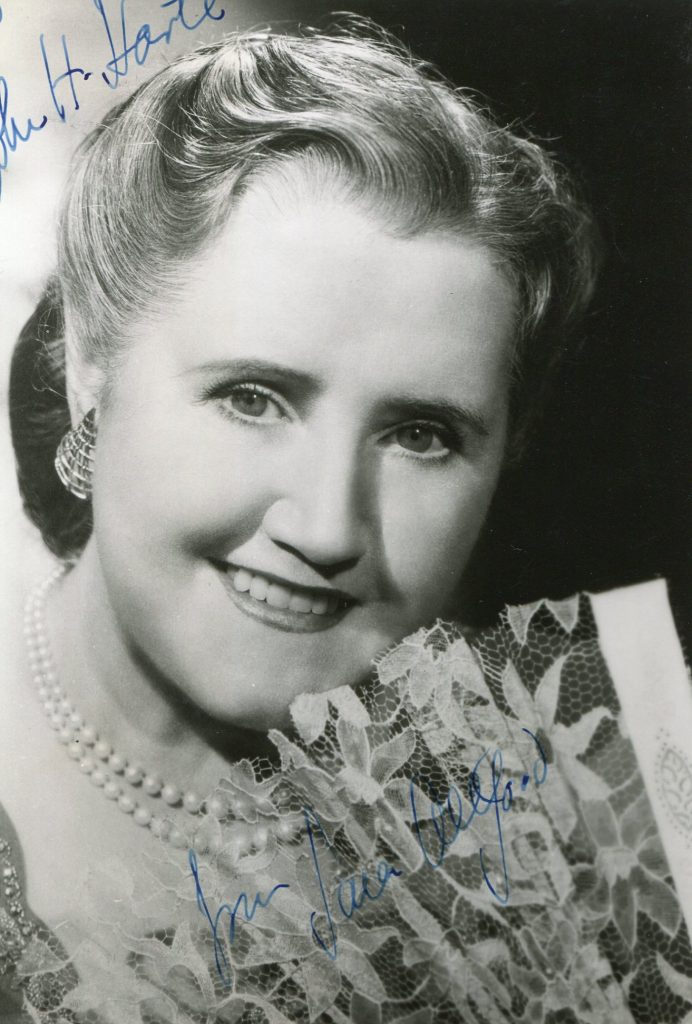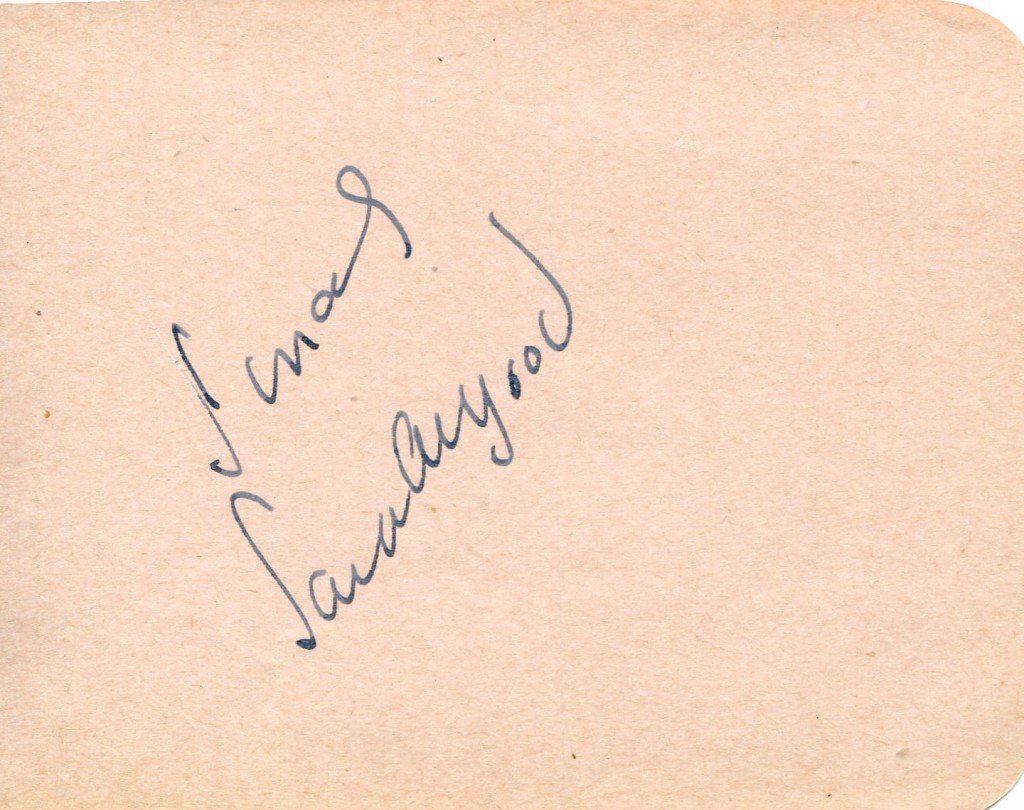 Sara Allgood was one of Ireland's greatest actresses. She was a member of the Abbey Theatre Players and the first person to play Pegeen Mike in "The Playboy of the Western World in 1904. She was born in 1879 in Dublin. Her sister was the actress Marie O'Neill, the love of John Millington Synge. Sara Allgood made her film debut in 1929 in a leading role in Alfred Hitchcocks "Blackmail" which was made in Britain. In 1940 she went to Hollywood where she became one of it's most profilic character actresses. She was nominated for an Oscar for her peformance in John Ford's "How Green Was My Valley" in 1941. Other films of note are "Lady Hamilton", "Kitty", "Cluny Brown", "Between Two Worlds" and "The Spiral Staircase". Sara Allgood died in 1950 at the age of 70.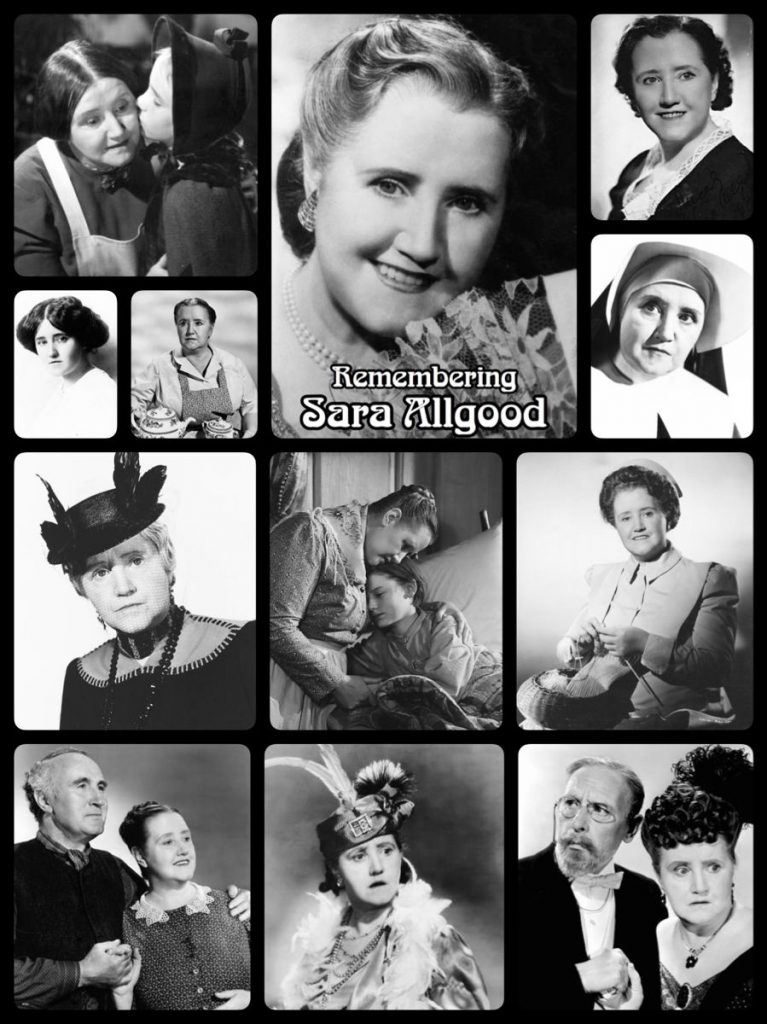 Sara Allgood features extensively in Adrian Frazier's "Hollywood Irish".
"Short, rotund, apple-cheeked and extremely Irish, Sara Allgood joined Dublin's Abbey Players in 1904 but it was nearly 40 years before she was asked to come to Hollywood. Once there she immediately made an impression as the strong and loving matriarch of the Welsh coal mining family in 'How Green Was My Valley'. The role won her an Oscar nomination and led to a career as a busy character player. TheM majority of her work was at 20th Century Fox, where she performed in 'Roxie Hart' as a prison matron and 'Jane Eyre' as a kindly housekeeper, to name but two of her assignments." – Barry Monush in "The Encyclopedia of Hollywood Film Actors" . (2003).
IMDB entry:
Dublin-born Sara Allgood started her acting career in her native country with the famed Abbey Theatre. From there she traveled to he English stage, where she played for many years before making her film debut in 1918. Her warm, open Irish face meant that she spent a lot of time playing Irish mothers, landladies, neighborhood gossips and the like, although she is best remembered for playing Mrs. Morgan, the mother of a family of Welsh miners, in How Green Was My Valley (1941), for which she was nominated for an Academy Award for Best Supporting Actress. Her sister Maire O'Neill was an actress in Ireland, and famed Irish poet William Butler Yeats was a family friend. Sara Allgood died of a heart attack shortly after making her last film, Sierra (1950).
– IMDb Mini Biography By: frankfob2@yahoo.com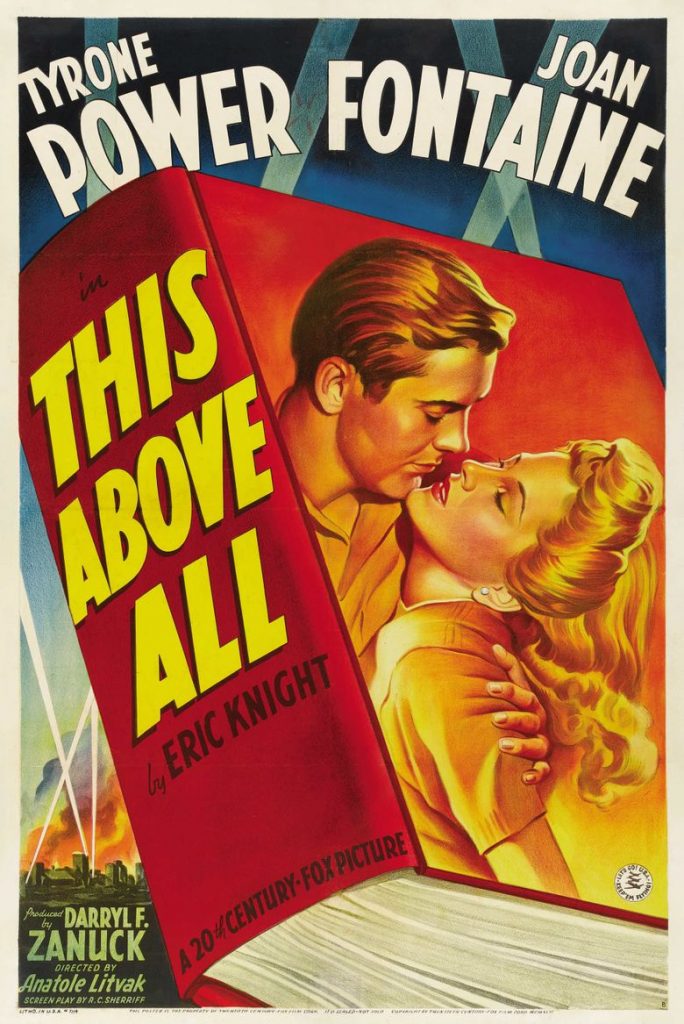 Allgood joined Inghinidhe na hÉireann ("Daughters of Ireland"), where she first began to study drama under the direction of Maud Gonne and William Fay. She began her acting career at the Abbey Theatre and was in the opening of the Irish National Theatre Society. Her first big role was in December 1904 at the opening of Lady Gregory's Spreading the News. By 1905 she was a full-time actress, touring England and North America.
In 1915 Allgood was cast as the lead in J. Hartley Manners' comedy Peg o' My Heartwhich toured Australia and New Zealand in 1916. She married her leading man, Gerald Henson, in September 1916 in Melbourne. She played the lead role opposite her husband in J. A. Lipman's 1918 silent film Just Peggy, shot in Sydney. Her happiness was short lived. She gave birth to a daughter named Mary in January 1918, who died just a day later, then her husband died of the flu in the outbreak of 1918 in November of that same year. After her return to Ireland Allgood continued to perform at the Abbey Theatre. Her most memorable performance was in Seán O'Casey's Juno and the Paycock in 1923. She won acclaim in London when she played Bessie Burgess in O'Casey's The Plough and the Stars in 1926.
Allgood was frequently featured in early Hitchcock films, such as Blackmail (1929), Juno and the Paycock (1930), and Sabotage(1936). She also had a significant role in Storm in a Teacup (1937).
After many successful theatre tours of America she settled in Hollywood in 1940 to pursue an acting career. Allgood was nominated for a Best Supporting Actress Academy Award for her role as Beth Morgan in the 1941 film How Green Was My Valley.
She also had memorable roles in the 1941 retelling of Dr. Jekyll and Mr. Hyde, It Happened in Flatbush (1942), Jane Eyre (1943), The Lodger (1944), The Keys of the Kingdom (1944), The Spiral Staircase (1946), The Fabulous Dorseys (1947), and the original Cheaper by the Dozen (1950).
Allgood became a United States citizen in 1945 and died of a heart attack in 1950 in Woodland Hills, California.
Dictionary of Irish Biography:
Contributed by
Allgood, Sara (1883–1950), actress, was born 31 October 1883 in Dublin, daughter of George Allgood and Margaret Allgood (née Harold). Her father was a protestant printing compositor, son of an English army officer; her mother's family were catholic, owners of a junk shop. There were four sons and four daughters. After her father's death Sara was apprenticed to an upholsterer, and joined Inghinidhe na hÉireann, a group of revolutionary women founded by Maud Gonne MacBride (qv). She took part in amateur dramatics and was a founder member of the Irish National Theatre Society. Her first appearances (1904), while still in her daytime job, were in 'The king's threshold' by W. B.Yeats(qv) and 'Riders to the sea' by J. M. Synge (qv). She stayed with the group which became the Abbey Theatre, and after successful appearances in the first Abbey play, Lady Gregory's 'Spreading the news', she became a professional actress (1905).
After disputes within the company Sara Allgood's main rivals, Maire Quinn and Máire Ní Shiubhlaigh (qv), resigned and she was able to play some of the most important roles in the Abbey's repertoire. It was claimed that she could, at short notice, perform sixty-five parts, including Deirdre in Yeats's play of that name; she was Widow Quin in the first production of Synge's 'Playboy of the western world' (1907). She was especially celebrated in tragedy, but in 1915 she played the heroine in an Irish-American romantic comedy, 'Peg o' my heart' by John H. Manners, produced by a touring company in Australia. It proved very popular. Her stay in Australia was protracted until 1920, partly because she had married (September 1916) her leading man Gerald Henson, and the death (January 1918) of their only child Mary, shortly after her birth, was followed by Henson's death in the devastating 'flu epidemic (November 1918).
The Abbey Theatre's difficulties during the civil war were not resolved until the great success of 'The shadow of a gunman' and 'Juno and the paycock' by Sean O'Casey (qv). Allgood gave the finest performances of her life as Juno (1924) and as Bessy Burgess in 'The plough and the stars' (1926). Successful London productions and American tours of these plays followed, and she was very successful in London in James Bridie's 'Storm in a teacup' (1936). From 1929 she increasingly relied on film work – she appeared in over forty films – and, living in Hollywood, California, took American citizenship (1945). She was nominated for an Academy Award as best supporting actress for her part in How green was my valley (1941); she was, however, only offered small parts (generally Irish characters) which did not make full use of her abilities. Her last years in Hollywood were spent in disappointment and poverty. She died 13 September 1950 of a heart attack in Woodland Hills, California. Her sister Molly (Mary) was a successful actress as Máire O'Neill (qv).
Sources
Times, 15 Sept. 1950; Who was who in the theatre 1912–1976, i: A–C(1978); Elizabeth Coxhead, Daughters of Erin: five women of the Irish renascence (1979); Phyllis Hartnoll (ed.), The Oxford companion to the theatre (1983); Evelyn M. Truitt, Who was who on screen (1983); E. H. Mikhail (ed.), The Abbey Theatre: interviews and recollections (1988)