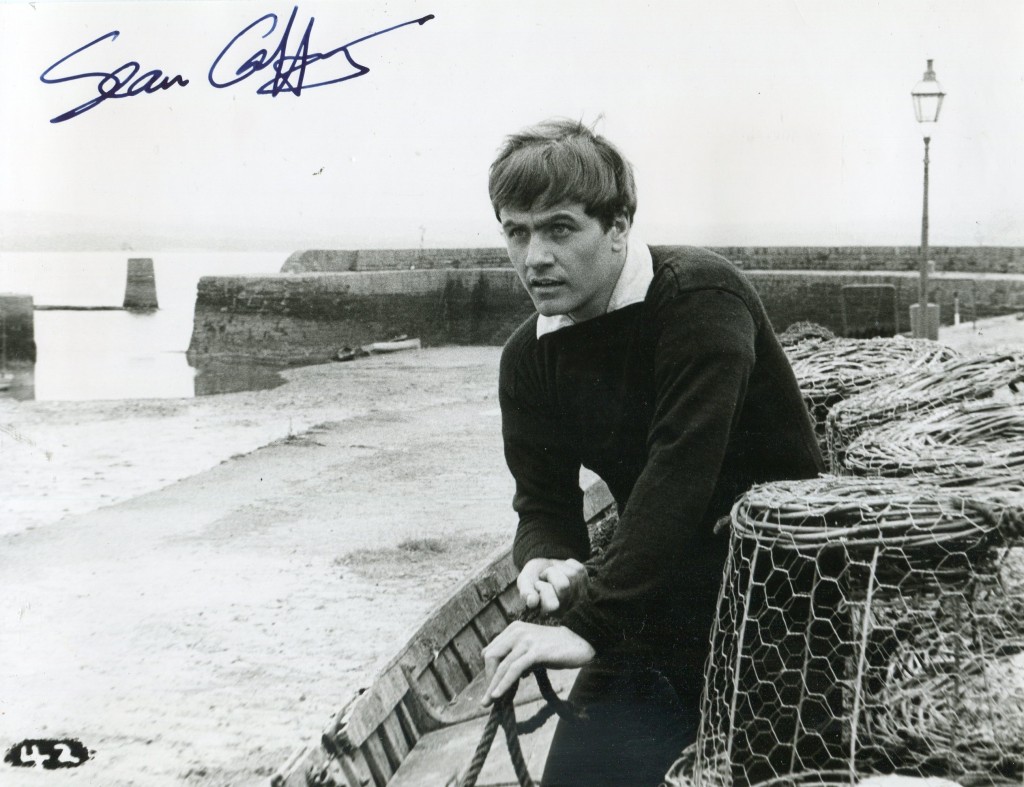 Sean Caffrey obituary in "The Times" in 2013.
Sean Caffrey was a very talented Irish actor who made his mark in British television and in film. He was born in 1940 in Belfast. He starred in most of the major programmes including "Z Cars", "The Professionals", "Coronation Street". His films include the cult classic "When Dinosaurs Ruled the Earth" and the beautiful, lyrical West of Ireland.
"The Times" obituary from 2013:
Sean Caffrey briefly enjoyed film stardom in the 1960s, appearing opposite Sarah Miles in I Was Happy Here and Francesca Annis in Run With the Wind (both 1966). He then had leading roles in Hammer's The Viking Queen (1967) and When Dinosaurs Ruled the Earth (1970). Subsequently, however, he divided his time between supporting roles in films and television, writing for and acting in theatre and developing a business that included designing men's ties, along with his life partner Phil Thompson, on the Mediterranean island of Gozo.
In the 1980s Caffrey appeared in two acclaimed political thriller series on television, Harry's Game (1982) and Edge of Darkness (1985). He later returned to Northern Ireland, where he was born and grew up, and he and Thompson co-founded the North Face Theatre Company. The company staged several plays written by Caffrey.
Born James Caffrey into a working-class Protestant family in east Belfast in 1940, he showed artistic flair from an early age, studied at Queen's University in Belfast, acted in amateur drama and then graduated to professional theatre.
Strikingly handsome as a young man, Caffrey got his big break when he was cast as Paddy, a young Irishman newly arrived in London, in Patrick Galvin's 1965 BBC drama Boy in the Smoke.
He was then cast opposite Sarah Miles in I Was Happy Here and Francesca Annis in Run With the Wind (both 1966). Both films have him involved in rather complicated romantic relationships. Things were relatively straightforward in The Viking Queen and When Dinosaurs Ruled the Earth, but neither did much to stretch him as an actor or advance his career.
Caffrey had recurring roles in the police drama series No Hiding Place (1967), playing Detective Sergeant Gregg in 14 episodes, and briefly in Coronation Street (1968), as the escaped convict Frank Riley, who broke into Ken Barlow's home and held his wife Valerie prisoner until she managed to tap out an SOS on the pipes to Ena Sharples.
Caffrey split his time between his business interests and acting, appearing in theatre and making a string of guest appearances on British television series, including several roles on Z Cars (1968-73), as well having as parts in The Brothers (1974), The Professionals (1979), Minder (1980) and Bergerac (1981, 1989).
He earned his place in Doctor Who lore as the ill-fated Lord Palmerdale in Horror of Fang Rock (1977), a spooky story, set at the beginning of the 20th century, with the survivors of a shipwreck taking refuge in a lonely lighthouse, only to discover that the worst is still to come. He had a major supporting role as Inspector Howard Rennie in Harry's Game, the classic television thriller set during the "Troubles" in Northern Ireland.
After moving back to Northern Ireland, Caffrey worked largely in theatre and acted in a wide range of plays, including Loot, Macbeth and Sam Thompson's Over the Bridge. In the late 1990s and 2000s he spent much of his time working as an actor and writer with his own North Face theatre company.
His work at North Face included the monologue Out Come the Bastards (1999), which focused on a sectarian killer writing his memoirs in prison. The Irish Times said it was "mesmerising theatre (that) rattles the skull and destroys all those lateral bigoted thoughts you might have had… It reveals an extraordinary antihero who bares his chest in his shitty blanket-protect and shows us all the horrible sides of human depravity. Is there any identification with this madman? Yes there is."
Caffrey also continued acting in films and television and had supporting roles in the films Resurrection Man and Divorcing Jack (both 1998). His career was curtailed by ill health and his last stage appearance was in John Bull's Other Island at Belfast's Lyric Theatre in 2004.
He died in 2013.
His obituary from The Stage:
Sean Caffrey was part of a generation of actors that came out of Northern Ireland in the 1960s to find prominence on British television.
He made his small-screen debut in Boy in the Smoke in 1965, and capitalised on the impact he made the following year in Redcap by joining the long-running No Hiding Place in its tenth series in 1967.
A familiar television face, he appeared in episodes of Coronation Street, Z Cars, Softly Softly – Task Force, The Brothers, Dr Who, Minder, Harry's Game, Edge of Darkness and Bergerac, among other programmes.
His film credits included Run With the Wind alongside Francesca Annis and I Was Happy Here opposite Sarah Miles and Cyril Cusack (both 1966), Ascendancy (1983), Resurrection Man, Crossmaheart and Divorcing Jack (all 1998).
On stage, Caffrey appeared in The Creeper (Ashcroft Theatre, Croydon, 1969), Brendan Behan's The Hostage (Greenwich Theatre, 1970), opposite Alfred Marks in How the Other Half Lives (Churchill Theatre, Bromley, 1978), Peter Sheridan's The Liberty Suit (Project Arts Centre, Dublin, and Royal Court, 1980), and Loot and Macbeth (Bristol Old Vic, 1987).
A long relationship with Belfast's Lyric Theatre included Stewart Parker's Spokesong (1989), Graham Reid's Lengthening Shadows (1995), Bill Morrison's Drive On! (1996) and Gary Mitchell's Marching On (2000).
Caffrey was also an adept set designer and sometime writer, most notably with his own one-man play Nora Surrender, based on his staunchly Protestant mother, which was seen at the Wimbledon Theatre in 1989.
In the early 1990s, he ran an acting for television course at Ealing College, London.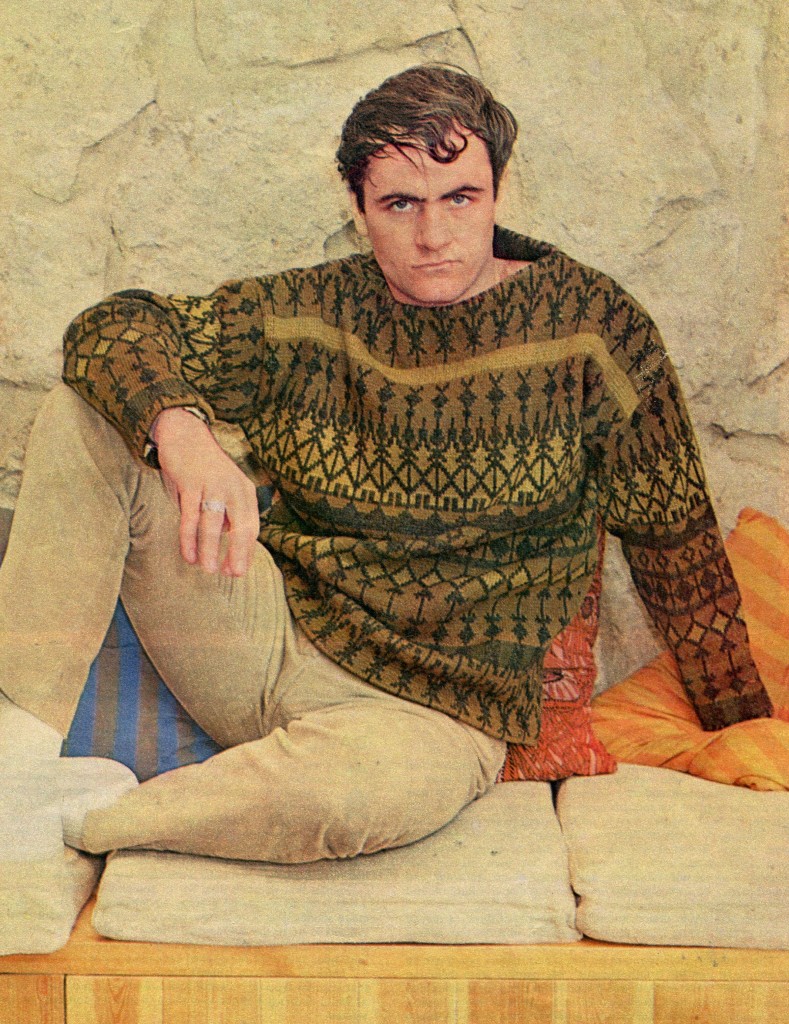 Sean Caffrey was born on April 15, 1940, in the Loyalist heartland of east Belfast. He died ten days after his 73rd birthday on April 25.
The Stage obituary can be accessed on-line here.
"Belfast Telegraph" obituary:
Actor Sean Caffrey, who has died aged 73, had one of those instantly recognisable faces, even if you struggled at times to remember his name. Caffrey, born in Belfast in 1940, had a busy career on stage and in films but never quite made the big time. Sean remained a largely unsung professional, who was always in demand. By the time Caffrey was 30, his best years were behind him — and yet it had all begun with so much promise. Sean was chosen out of the blue in 1965 to play Paddy, a lonely Irish youth just arrived in London in the TV drama Boy In The Smoke, which earned him rave reviews.
And, that same year, he had a major role opposite stars Sarah Miles and Cyril Cusack in the film I Was Happy Here. By the time he was picked to play opposite the young and beautiful Francesca Annis in the movie Run With The Wind, Hollywood seemed only a plane ride away.
But it didn't work out that way and Caffrey contented himself with minor, but important, roles in the likes of Coronation Street, Dr Who, Z-Cars and Minder. Back in his native Belfast, he appeared at the Lyric Theatre in 1997 in Brian Moore's The Feast Of Lupercal and his last appearance back home was in 2004 in George Bernard Shaw's John Bull's Other Island.