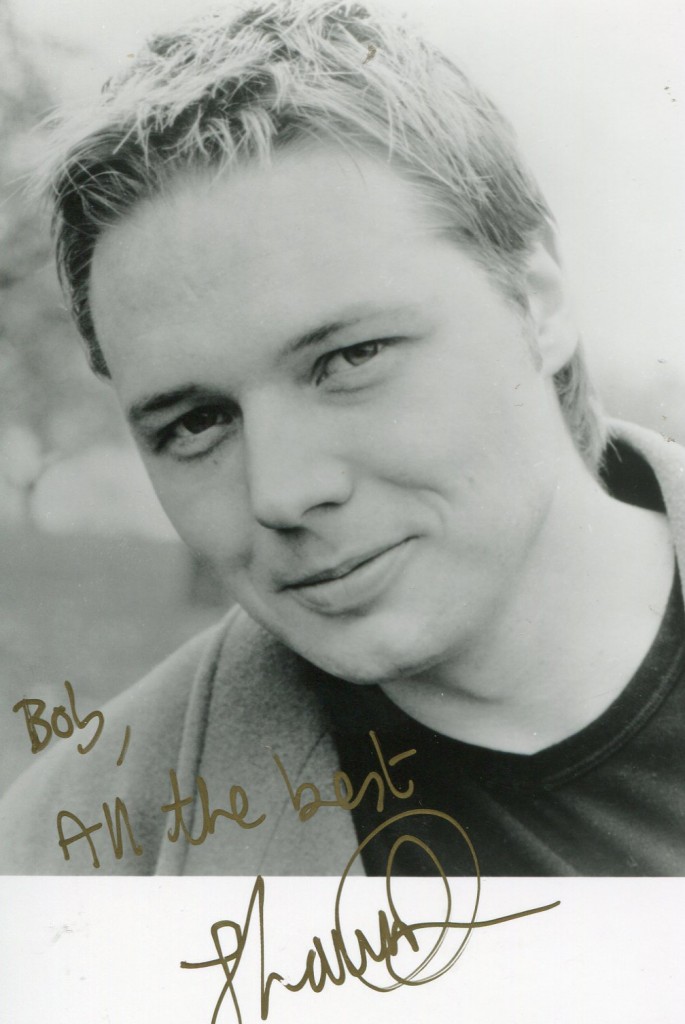 Shaun Dooley was born in 1974 in Barnsley, South Yorkshire. He was featured in "Coronation Street" in 1997. His films include "Shackleton" and "Salvage". He recently featured in the series "South Riding".
His "Wikipedia" e
Dooley was born in Barnsley, South Yorkshire. He studied at the Arden School of Theatre in Manchester between 1992 and 1995. Dooley's first acting role was as Shaun in Groove on a Stanley Knife in 1997. He later played Ritchie Fitzgerald in Coronation Street from 1997 until 1998. He also appeared occasionally in EastEnders as Tom Stuart between 2001 and 2004 until he was replaced during his filming of The Street. He also had a role in P.O.W. alongside Joe Absolom. Dooley played Peter Harper in BBC drama series The Street.[1] He also featured in the 2007 television docudrama Diana: Last Days of a Princess. Dooley portrayed Kieran in the British horror film Salvage.[2] He portrayed police inspector Dick Alderman in all three parts of the Red Riding trilogy.
In 2008, Dooley played Liam in the BBC miniseries Apparitions. In 2009, Dooley played the lead in HighTide's acclaimed production of Stovepipe at the West 12 Shopping Centre in Shepherd's Bush. In 2010, he appeared in BBC One's Five Days and in ITV's Married Single Other. In September 2010, he appeared as Derek Bennett in the BBC Four drama The Road to Coronation Street, as well as in "Gently Evil", an episode of the BBC One detective serialInspector George Gently. On 9 March 2012 Dooley appeared as Pete Garvey in an episode of hit ITV comedy Benidorm, as the brother of long term character Mick Garvey, Pete is in Benidorm with his father for his stag party. In 2011 he appeared in the BBC dramas Exile, alongside John Simm, and Great Expectations. He also starred as Malcolm McNair in the 2011 horror film, The Awakening, alongside Dominic West and Imelda Staunton. He also narrated the BBC series 'Our War' a documentary on the war in Afghanistan as seen by the British Army soldiers (second series 2012). Dooley narrated 'Space Dive', a documentary shown by the BBC on the record-breaking skydive by Felix Baumgartner in October 2012.
Dooley has also starred in films such as Eden Lake (Celador Films) and The Woman in Black (Hammer Films). In 2012, Dooley joined the cast of Misfits, playing the role of Greg, a probation worker with anger issues. Later in 2012, he appeared in Offender, portraying the role of a corrupt prison officer, Nash. In 2013, Dooley played the part of Sir Robert Brackenbury in the BBC historical drama The White Queen. In 2014, Dooley played Jim Fenchurch in The Game.
Dooley is a committed Barnsley F.C. supporter.
The above Wikipedia entry can also be accessed online here.