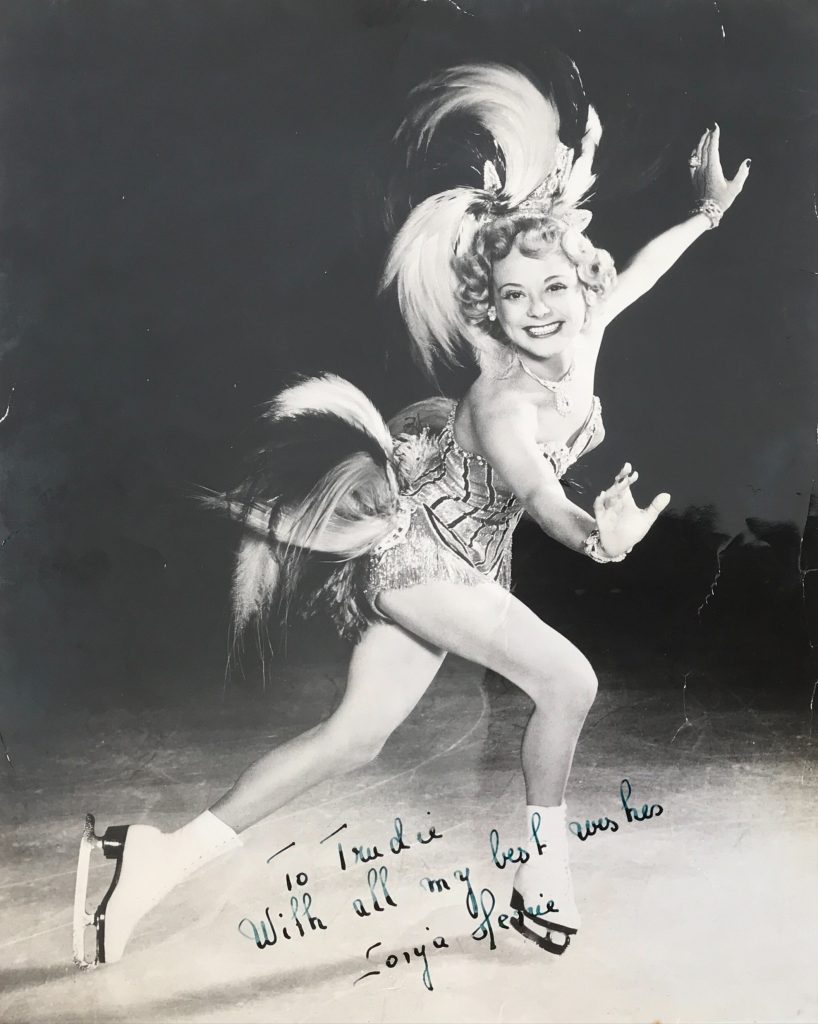 Sonja Henie was born in 1912 in Oslo, Norway to a very wealthy family. From an early age she practiced ice skating and she was a competitor in the 1924 Winter Olympics at the age of eleven. She won her third Olympic title at he 1936 Games. After the Games she became a professional ice skater. While performing in Los Angeles she was signed to a contract by 20th Century Fox. Her first film was "One in a Million". The peak of her cinema career was between 1936 and 1943 and her films included "Thin Ice", "Happy Landings", "Sun Valley Serenade", "Iceland" and "Wintertime". She was a hugely popular star and made ice skating also popular. Ten years later Esther Williams was to do the same thing with swimming. Sonja Henie concentrated on ice skating revues after her film career waned. She retired from ice skating in 1956. She invested wisely and was a very wealthy woman when she died while en route by place to Oslo in 1969 at the age of 57.
TCM Overview:
Winner of the Olympic Gold medal in figure skating an impressive three times in a row (1928, 1932, 1936), Henie came to Twentieth Century-Fox shortly after her last win and was built up as a popular star. Nearly a dozen light musical comedies offered the blonde and dimpled Henie plenty of opportunities to don her blades and perform in lavish ice ballets while her leading men beamed and a cast of supporting comics clowned around. When her film career petered out in the mid-1940s she turned to performing in live ice shows.
"Vanity Fair" article on Sonja Henie can be accessed here.