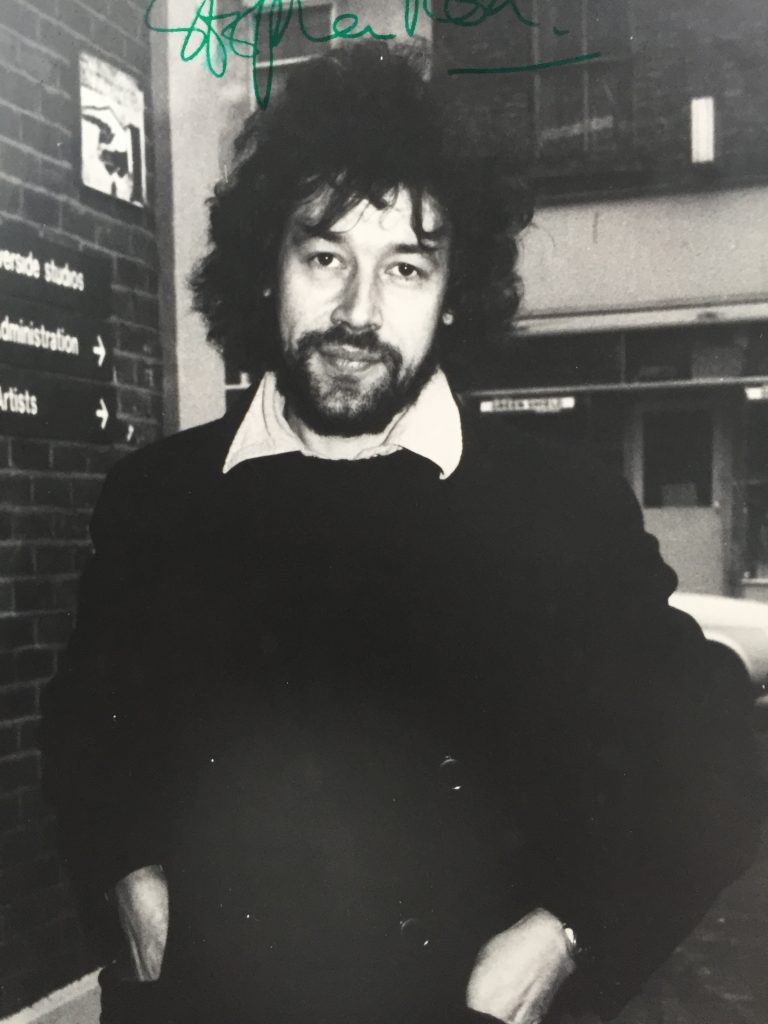 Stephen Rea. TCM Overview.
Stephen Rea was born in Belfast in 1946. He trained at the Abbey School of Acting in Dublin and afterwards joined Deirdre O'Connell's Focus Company along with Gabriel Byrne.
He also acted with the Field Theatre Company and in 1982 acted with them in Brian Friel's play "Translations" with future stars Liam Neeson and Ciaran Hinds.
The same year he made his major film breakthrough in Neil Joran's "Angel". He was nominated for an Academy Award for his performance as Fergus in "The Crying Game".
Stephen Rea is an Ambassador for UNICEF Ireland. Article on Stephen Rea in "The Irish Tatler" can be viewed here.
TCM Overview:
Perhaps one of the most respected and established actors to emerge from Ireland, Stephen Rea spent years performing on stage and on screen before staking his claim in the United States with an Oscar-nominated performance in "The Crying Game" (1992).
Directed by long-time collaborator, Neil Jordan, "The Crying Game" both introduced him to a wider, international audience while reaffirming to fellow countrymen his status as an actor of considerable depth.
Prior to his breakout performance, Rea spent two decades working on stage, touring his native Ireland in small theatres until he worked his way up to bigger stages in Dublin and eventually London, while performing in films like "Angel" (1982) and "Life is Sweet" (1991).
He later formed his own stage company, Field Day, with acclaimed playwright Brian Friel, which allowed him to delve into more politically-themed material that helped attract attention to the debate concerning The Troubles, North Ireland's long conflict with England.
But it was Rea's nuanced and often sympathetic portrayals of otherwise complex characters that attracted the most attention and endeared him to audiences on both sides of the Atlantic.