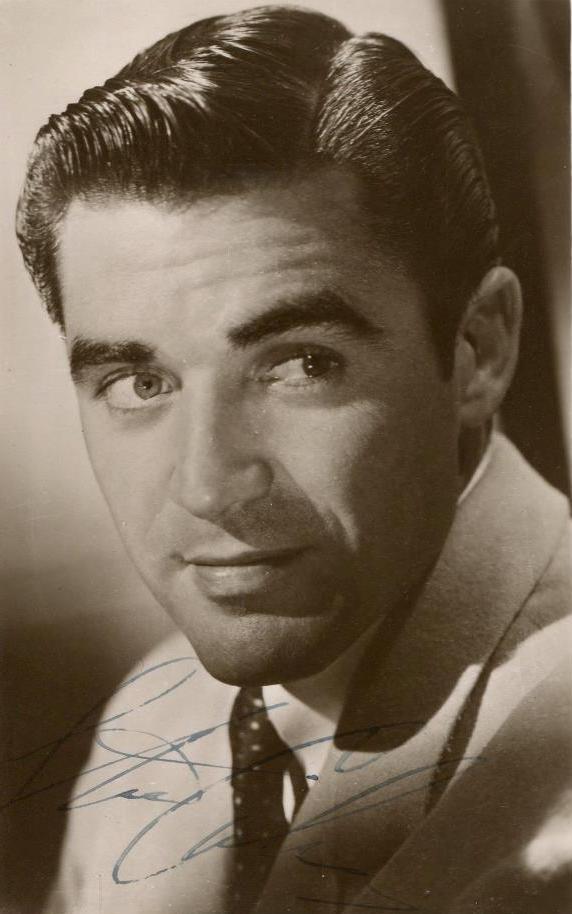 Gary Brumburgh's IMDB entry:
Husky, hirsute, darkly handsome Steve Cochran was all man — and a slick ladies' guy to boot. They didn't come much rougher and tougher than he both off- and on-camera. Throughout post-WWII Hollywood and the 1950s, he played the swarthiest and sexiest of coldhearted villains, with mustache or without, in a few films now considered classics. What Cochran perhaps lacked in the Gable charisma department, he certainly made up for with his own raw magnetism and sexy virility — though it wasn't enough for him to attain all-out superstardom.

Perhaps a few too many oily heavies and shady heroes for audiences to really warm up to was the key problem. And with his womanizing reputation preceding him, the tabloids could not have dreamed up a more salacious and mysterious ending for this cinematic bad boy in 1965 than amid a crew of lovely Mexican ladies!
Christened Robert Alexander Cochran, the actor was born on May 25, 1917, in Eureka, California, but grew up in Laramie, Wyoming, as the son of a logger. While he appeared in high school plays, he spent more time delving into athletics, particularly shooting hoops. After stints as a cowpuncher and railroad station hand, he studied at the University of Wyoming and played basketball, as well.


After the frisky collegiate got the ax from his team due to his fraternizations with the opposite sex, he wound up joining his college's dramatic club. Impulsively, he quit college in 1937 and decided to go straight to Hollywood to become a star.
Working as a carpenter and department store detective during his early days, he gained experience appearing in summer stock and then returned to California in the early 1940s when he was given the chance to work with the Shakespeare Festival in Carmel. There, he played the highly visible roles of "Orsino" in "Twelfth Night", "Malcolm" in "Macbeth", "Horatio" in "Hamlet" and the ungainly title role of "Richard III".
Unable to serve his country due to a heart murmur, Steve directed shows for Army camps (and toured with them) in addition to appearing around the country in stock plays. He received his biggest break yet when he made his Broadway debut in 1944's "Broken Hearts on Broadway" and then went on to appear almost immediately in "Hickory Stick".

While playing leading man to 'Constance Bennett' in a tour of "Without Love", he was noticed by Samuel Goldwyn and brought to Hollywood to work with both the Goldwyn Studio and Harry Cohn's Columbia Pictures.
Playing a heavy to Danny Kaye and Virginia Mayo in Wonder Man (1945) got the ball rolling and he went on to appear in a couple of shady roles in the "Boston Blackie" series before briefly playing Ms. Mayo's extra-marital fling in the war classic The Best Years of Our Lives (1946) and a racketeer in the film noir drama The Chase (1946).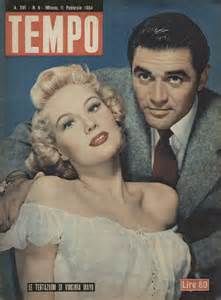 He reunited with and supported Mr. Kaye and Ms. Mayo twice more in The Kid from Brooklyn (1946) and A Song Is Born (1948) later that decade. Unable to move into starring roles, however, his career began to hit a snare and the studios decided not to renew his contract.
Following a notable stint as the incomparable Mae West's leading stud in her 1949 revival of "Diamond Lil" on Broadway, Steve was picked up by Warner Bros. and began to create what would become his signature gangster persona in Hollywood.

The violent-edged White Heat (1949) may have become a prime classic thanks to James Cagney's riveting performance and "Top of the World" finale, but Steve received his due as a double-dealing mobster out to steal the imprisoned Cagney's moll (Virginia Mayo, again) and syndicate out from under him. As in many of these roles, Steve's unscrupulous character met a messy end.
Warners gave him some great roles in the beginning of the 1950s. Beginning with Joan Crawford's gangster paramour in the film noir The Damned Don't Cry (1950) and Ruth Roman's ex-convict hubby in Tomorrow Is Another Day (1951), he then became a nemesis to sweet Doris Day in Storm Warning (1951) and earned strong notice for the gritty drama Inside the Walls of Folsom Prison (1951).

Off-camera, the thrice-married actor (which included a second to actress Fay McKenzie) caught the lustful eye of some of Hollywood's most notorious sex stars including Mamie Van Doren, Jayne Mansfield andBarbara Payton, and the flashbulbs continued to pop for the hormonal star. His last two films for Warner Bros. were the musicals She's Back on Broadway (1953) with Ms. Mayo (for the sixth and last time) and The Desert Song (1953) with Kathryn Grayson.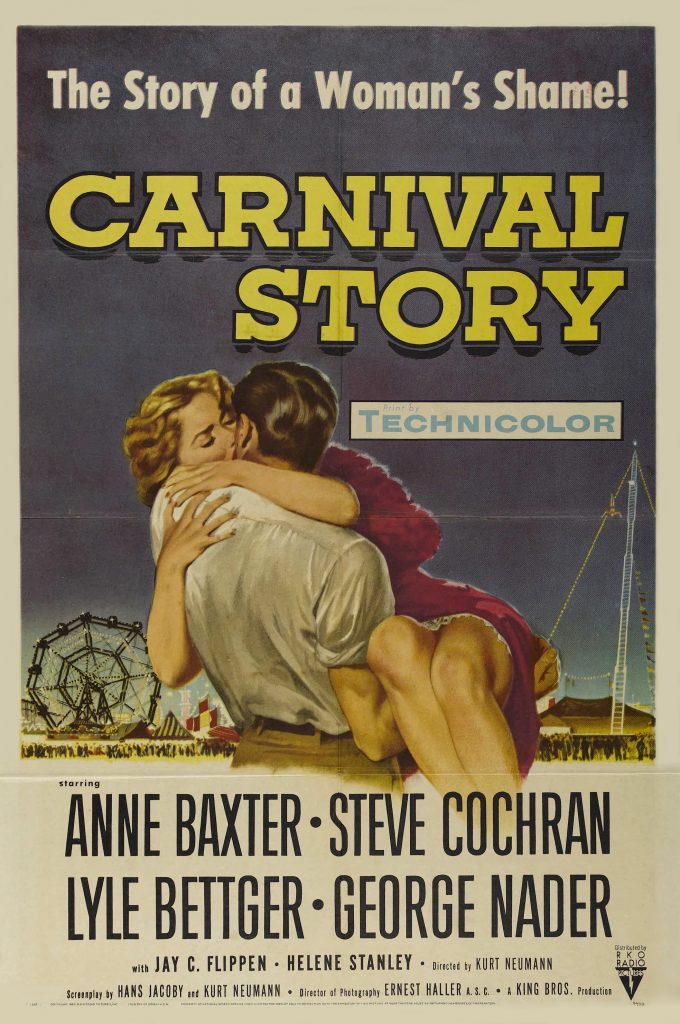 In the meantime, Cochran showed true grit in such films as Carnival Story (1954) andPrivate Hell 36 (1954). In the mid-1950s, he founded his own production company, Robert Alexander Productions, in order to promote a more heroic image in films. This resulted in the excellent but little-known drama Come Next Spring (1956), opposite Ann Sheridan. Before long, however, the actor was back to playing rough and ruthless in such films as Slander (1957). Although he received excellent reviews abroad in theMichelangelo Antonioni picture Il Grido (1957) [The Outcry], his career began a final downslide in the late 50s. A prime candidate for numerous arrests for his impulsive carousing and brawling, his living hard in the fast lane began to take its toll.
A third marriage to a girl his daughter's age ended in divorce. His last years were marred by an obligatory Errol Flynn-type ending of drinking and debauchery. He began looking bloated and weighty and was relegated to playing strong arms and heavies on TV ("The Untouchables," "The Twilight Zone," "Death Valley Days," "Burke's Law," "Bonanza"). His last films were bottom-of-the-barrel drek, including The Beat Generation (1959), The Big Operator (1959), the Maureen O'Hara produced and starrer The Deadly Companions(1961), Of Love and Desire (1963), the British entry Mozambique (1965) and the self-produced and directed Tell Me in the Sunlight (1965), the last two released posthumously and unnoticed.
In 1965, Steve hired an assortment of ladies for an "all-girl crew" to accompany him on a boating trip to check out locations for an upcoming film he was to produce and star in entitled "Captain O'Flynn." Leaving Acapulco on June 3rd, the boat encountered extremely stormy weather and Steve's health, which was not good in the first place (he took ill while filming Mozambique and failed to see a doctor), quickly took a turn for the worst. He died of an acute lung infection and was dead for nearly a week when his drifting schooner and the girls (one of whom was several years under-age) was rescued from the ocean near Guatemala on June 21st. A fitting if not troubling end for the one-time he-man Hollywood star.
– IMDb Mini Biography By: Gary Brumburgh / gr-home@pacbell.net
t blog on Steve Cochran can be accessed here.