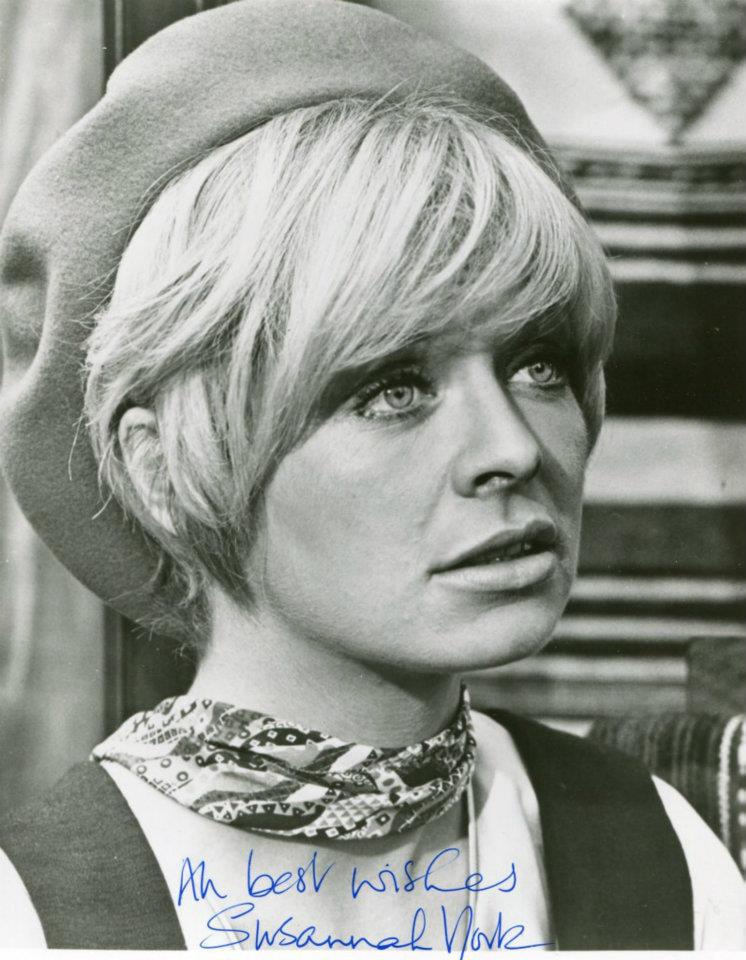 Susannah York obituary in "The Independent" in 2011.
Susannah York was to the forefront of those beautiful young actresses who burst on to the screen in British films of the 1960's. She belongs with Julie Christie, Samantha Eggar and Sarah Miles as icons of that time in British cinema. She made her debut in 1960 as the daughter of Sir Alec Guinness in Ronald Neame"s excellent "Tunes of Glory". She received international recognition opposite Albert Finney in "Tom Jones". In 1969 she was nominated for an Oscar for her performance in the Hollywood made "They Shoot Horses Don't They" In more recent years she has been seen frequently both on stage and television. Susannah York sadly died in 2011.
Her "Independent" obituary by Tom Vallance:
Susannah York was a versatile actress who was a major film star in the Sixties and Seventies, and whose screen career embraced such hits as Tunes of Glory (1960), Tom Jones (1963) and They Shoot Horses, Don't They? (1969), for which she received an Oscar nomination.es and cropped blonde hair, she could be overtly sexy or convincingly repressed, and starred in such diverse films as The Killing of Sister George (1968) and Images (1972), her leading men including William H olden, Warren Beatty, Dirk Bogarde and Peter O'Toole. Independent and strong-willed, with a rumoured ability to terrorise directors, she had a predilection for challenging, off-beat roles that latterly attracted limited attention, but she also appeared in three Superman films, playing the super-hero's mother and the wife of Marlon Brando.
Born Susannah Yolande Fletcher in Chelsea in 1939 (she was to knock three years off her official biography), she was raised by her mother in a remote Scottish village after her parents were divorced. After attending Marr College in Ayrshire, where theatrical ambition was fostered by playing an Ugly Sister in a school production of Cinderella, she enrolled at the Royal Academy of Dramatic Art, where she won the Ronson award for most promising student.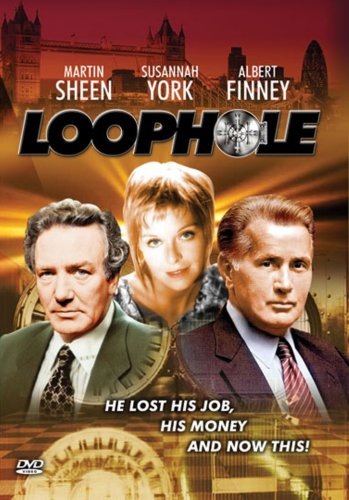 After graduating in 1958, she appeared in repertory and in pantomime, and made an impression opposite Sean Connery in a BBC production of Arthur Miller's play about the Salem witch-hunts, The Crucible. Her performance won her the role of Alec Guinness's daughter in the powerful military drama Tunes of Glory. After playing leading lady to Norman Wisdom in one of the comic's better films, There Was a Crooked Man (1960), she established herself with her sensitive performance as an adolescent schoolgirl in France who becomes aware of her sexuality and the power it gives her, in The Greengage Summer (1961). She had a darker role in John Huston's Freud: The Secret Passion (1962), playing one of the psychoanalyst's patients. To demonstrate Freud's achievements without myriad roles, York's character simultaneously suffered from insomnia, hysteria, sexual repression, temporary loss of sight and a father fixation.
York next had one of her best remembered roles, that of the voluptuous but chaste Sophie Western in the bawdy Oscar-winning romp directed by Tony Richardson, Tom Jones opposite Albert Finney, though she was unhappy at reviews that emphasised her beauty. "I suppose I was fairly arrogant, in a way. I thought that films were for pretty people, and since I was going to be an actress, that didn't concern me."
York went to Malaysia for her next film, the action adventure, The Seventh Dawn (1964), with William Holden and Capucine, who was cast because she was having affairs with both Holden and the film's producer, Charles Feldman. She starred opposite Warren Beatty in the caper movie Kaleidoscope (1966), set in Monte Carlo and the London of the Swinging Sixties. Sandra Dee was first cast as the female lead at the request of Beatty, who had already tried to add her to his conquests, but director Jack Smight persuaded the studio to pay Dee her full salary and remove her from the film. He stated: "I couldn't conceive of Sandra Dee playing a strong-willed British girl." The film's writers sent a telegram to Smight stating: "Now is the winter of our discontent made glorious summer by this sun of York." She was later to describe her relationship with Beatty as "bantering", adding that his flirting "wouldn't stop ever. After a bit, you'd need to say, 'Come on, cool it, Warren'."
In Kaleidoscope, York played a Carnaby Street designer, a stark contrast to her touching portrayal of Thomas More's daughter, Margaret Roper, in the film version of Robert Bolt's play, A Man for all Seasons (1966). York enjoyed working with Dirk Bogarde on Sebastian (1967), but it was not a success, and Duffy (1968), another Swinging Sixties' tale, was even worse.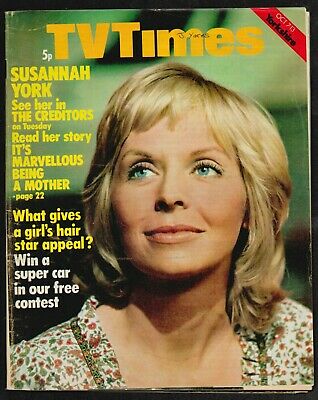 One of York's most controversial roles was that of Childie, the cunning and manipulative lesbian in The Killing of Sister George. Eileen Atkins had created the role in Frank Marcus' play on stage opposite Beryl Reid, who repeated her role of a radio soap-opera actress faced with the disintegration of her romantic partnership and the loss of her sustaining role. "I could accept the idea of lesbianism philosophically, but playing intensely emotional scenes with another woman taxed all my resources as an actress," York said. The woman from "BH" [Broadcasting House] who comes between the couple was played by Coral Browne. "Beryl and Coral were chalk and cheese but they liked me so I was kind of the jam in the sandwich. I got on well with each individually, but they loathed each other."
York had a cameo in the all-star musical Oh! What a Lovely War (1969) – "I did one day's work with Dirk Bogarde because I wanted to work with him again." After playing the WAAF wife of a Squadron Leader (Christopher Plummer) in The Battle of Britain (1969), York went to Hollywood, where she was promoted as "the most important star to come out of England since Elizabeth Taylor". In Sydney Pollack's They Shoot Horses, Don't They?, which depicted the marathon dancing craze during the Depression, her heart-breaking performance as a Jean Harlow-like participant whose illusory dreams of stardom climax with a powerful mad scene in the shower, won her a Bafta award and an Oscar nomination, but she received a hostile reaction to her statement that it offended her to be nominated without her consent.
Comments about Americans' age-consciousness and the country's pervading commercialism also failed to win her friends, and she returned to the UK to star with Peter O'Toole in a film she would later describe as her favourite, Country Dance (1969), written by her friend James Kennaway. O'Toole played a Scottish landowner who harbours incestuous yearnings for York.
Her title role in a television movie, Jane Eyre (1970) with George C Scott as a testy Rochester, won her an Emmy nomination, after which she played another controversial role in the florid drama Zee and Co (1971), in which she romances the husband (Michael Caine) of Elizabeth Taylor, who then sets out to seduce her. She teamed rewardingly with Rod Steiger in the mordantly witty Happy Birthday, Wanda June (1971), written by Kurt Vonnegut, in which Steiger returns from eight years lost in the Amazon to find his formerly dim-witted wife (York) educated and liberated, and she followed it with one of her greatest personal triumphs, as the schizophrenic wife in Robert Altman's bewildering psychological drama, Images.
Her performance won her the Best Actress award at Cannes, though critics liked the inscrutable film more than the public. Altman's inspiration was a children's story written by York, In Search of Unicorns, and she later wrote a second, Lark's Castle.
York's independence and desire for challenging roles in works with limited appeal, such as Jean Genet's The Maids (1974) with Glenda Jackson, and The Shout (1978), in which Alan Bates played a man who has learnt from aborigines a "shout" that causes death, dimmed her lustre, though she reached a larger public as Superman's mother Lara on the doomed planet Krypton in Superman (1978), in which she and Marlon Brando send their son rocketing to Earth when their planet starts to blow up. "The draw as far as I was concerned was Brando."
In recent years York returned to the theatre, joining the RSC for the 1996-97 season to play Gertrude in Hamlet and Mistress Ford in The Merry Wives of Windsor. She had a particular allegiance to the enterprising New End Theatre in Hampstead, where she won praise in a Tennessee Williams triple bill, and she appeared in several one-woman shows, including her own compilation, The Loves of Shakespeare's Women. Her extensive TV roles included Mrs Fitzherbert, illegal wife of George IV in Prince Regent (1979), and Mrs Cratchit in A Christmas Carol (1984) with George C Scott. In 2003 she had a recurring role as hospital manager Helen Grant in Holby City, a character she also played in two episodes of Casualty (2004).
Active in left-wing politics, she was fearless and determined. A CND supporter, she vehemently supported Mordechai Vanunu, the Israeli dissident who revealed Israel's nuclear weapons programme. Acting in Tel Aviv in 2007, she dedicated her performance to Vanunu, to cheers and jeers.
York married Michael Wells, also a Rada graduate, in 1960, and before their divorce in 1976 they had two children, Orlando and Sacha, who appeared with their mother as Cratchit children in A Christmas Carol. Orlando described her as "an absolutely fantastic mother" who "loved nothing more than cooking a Sunday roast and sitting around the fire of a winter's evening."
Susannah Yolande Fletcher (Susannah York), actress: born London 9 January 1939; married 1960 Michael Wells (one son, one daughter); died 15 January 2011
Her obituary by Michael Billington in "The Guardian" can be accessed here.
Article on Susannah York in "Tina Aumont's Eyes" website:
Never one to be typecast, lovely English actress Susannah York explored many avenues, and often gave her best performances outside the Hollywood system. Frequently appearing in smaller, offbeat and sometimes controversial movies, the uninhibited York left a lasting impression, and successfully juggled family life with a distinguished career both home and abroad. Along the way she worked with such major talents as Marlon Brando, Montgomery Clift, Paul Scofield and John Hurt, as well as noted directors; John Huston, Fred Zinneman, Sydney Pollack and Robert Altman.
Born Susannah Yolande Fletcher, in London on January 9th, 1939, York's illustrious career began in 1960 playing Alec Guinness's daughter in the brilliant war drama'Tunes of Glory'. The following year she gave an emotional turn in 'The Greengage Summer' ('61), as a teenager abroad falling for Kenneth More's older, mysterious gentleman. A terrific performance (but a bad experience) as a disturbed patient in John Huston's 'Freud' ('62), was followed by a more cheery turn as the seductive Sophie Western in the Oscar-winning 'Tom Jones' ('63). Susannah then supported William Holden in the mediocre drama '7th Dawn', before being stranded in the desert with Stanley Baker and Stuart Whitman, in the excellent survival adventure 'Sands of the Kalahari' ('65).
1966 saw Susannah in the enjoyable caper movie 'Kaleidoscope', with Warren Beatty, then playing the daughter of Paul Scofield's Thomas More, in another multi Oscar-winner 'A Man for All Seasons'. Not afraid of challenging roles, in 1968 Susannah starred in Robert Aldrich's 'The Killing of Sister George', and gave an excellent performance as the child-like lover of Beryl Reid's older, bitter actress. A fairly graphic sex scene between York's character and Coral Browne's BBC executive, earned the movie the dreaded 'X' rating, and in the UK, this controversial scene was cut considerably. 1969 was a big year for Susannah. After co-starring in two big budget war movies, 'Oh! What a Lovely War', and 'Battle of Britain', York had her best role yet, as the desperate Jean Harlow wannabe; Alice LeBlanc, in Sydney Pollack's superb drama 'They Shoot Horses, Don't they?' Susannah was marvellous in an emotionally charged role, and it's surprising that she did not have fond memories of this wonderfully gruelling film. York's terrific turn earned her an Oscar nomination and Bafta award, and it remains my favourite of her many great performances.
Happier back in the UK, Susannah began the Seventies playing Jane Eyre to George C. Scott's Edward Rochester, in Delbert Mann's acclaimed TV film 'Jane Eyre'('70). Her beautiful interpretation of the oft-filmed classic earned her an Emmy nomination. Next up was the little-seen drama 'Country Dance', in which she has an incestuous relationship with her brother, played by Peter O'Toole. In 1972 Susannah had one of her best roles, in Robert Altman's excellent psychological drama; 'Images'. York won a well deserved Best Actress Award at Cannes for her exceptional performance as the disturbed Cathryn, a children's author who may or may not have killed her husband. A more lighter film followed in 1974 with 'Gold', an ok adventure with Roger Moore, then the slightly better, though barely noticed; 'Maids' ('75) with Glenda Jackson. After playing a wanton army widow in 'Conduct Unbecoming' ('75), York re-teamed with Roger Moore for the comedy 'That Lucky Touch' ('75). Susannah then travelled to Australia for Tim Burstall's bawdy adventure 'Eliza Fraser', then bared all in the minor British horror 'The Shout' ('78), alongside Alan Bates and John Hurt. After supporting Elliot Gould's crafty bank teller in the superb Canadian thriller 'Silent Partner', she was Superman's mother Lara, in the global hit 'Superman' ('78). York then co-starred with Charlton Heston in the Egyptian set horror 'The Awakening' ('80), before re-teaming with Elliot Gould for the pleasant romantic comedy 'Falling in Love Again' ('80).
1981 saw Susannah play Martin Sheen's wife in the entertaining caper 'Loophole', along with Albert Finney. York then had a hit playing a doctor in the popular Second World War television series 'We'll Meet Again' ('82). After playing Mrs Cratchit in the excellent TV movie version of 'The Christmas Carol' ('84), York's career slowed down, and apart from a couple of television movies and a voice-only appearance in Superman IV ('87), Susannah would not have another decent role until Pier's Haggard's excellent romantic drama 'A Summer Story' ('88). Another brief television series followed in 1991 when she played a widow in the horse racing drama 'Trainer'. A quiet period followed with only the 1997 romantic comedy 'Loop' standing out.
In 2003 York played Radha Mitchell's mother in the mediocre Australian thriller 'Visitors', and then had a brief run in two popular UK hospital dramas; 'Holby City' and 'Casualty' (2003-04). A good little movie came York's way in 2005, with a cameo appearance in the London set comedy 'The Gigolos', before making one of her final movie appearances in the 2008 fantasy drama 'Franklyn', which starred Ryan Philippe and Eva Green.
Susannah York had married at the start of her career in 1960, and had a son (born in '73) and a daughter (born in '72) before divorcing husband Michael Wells in 1980. After a distinguished career spanning fifty years, including some noted theatre productions, Susannah died of bone marrow cancer on January 15th 2011, aged 72. One of the finest English actresses of her era, Susannah always did things on her own terms, and in continually challenging herself, she left us with some fantastic performances. A tough cookie indeed, how many other young actresses have punched John Huston?
Favourite Movie: The Silent Partner
Favourite Performance: They Shoot Horses, Don't They?
The above article can also be accessed online here.