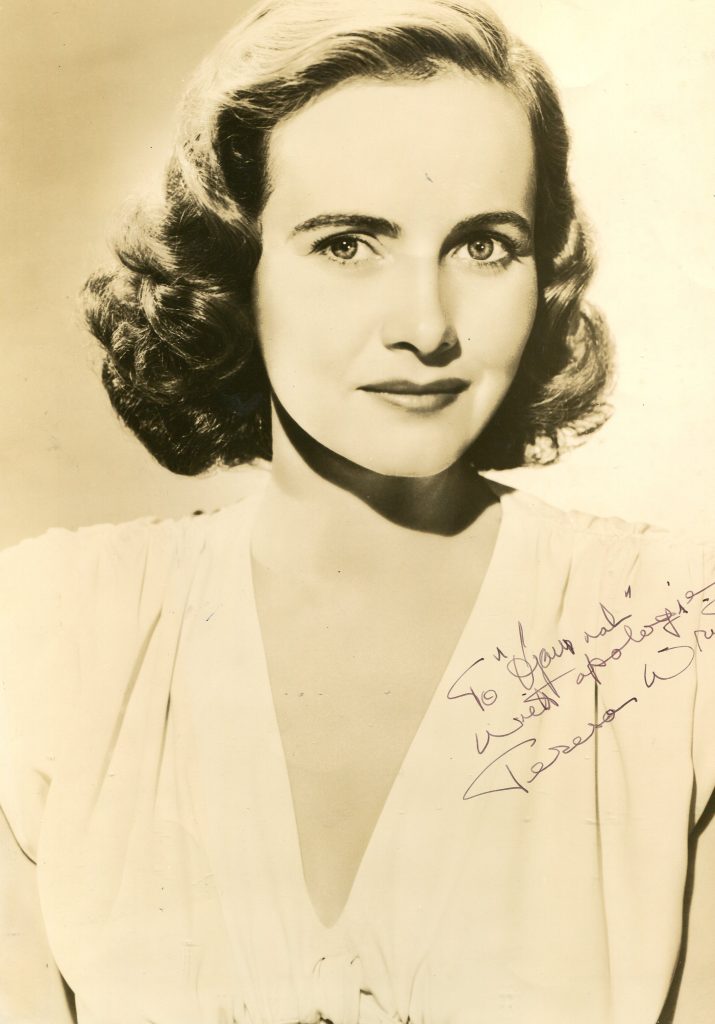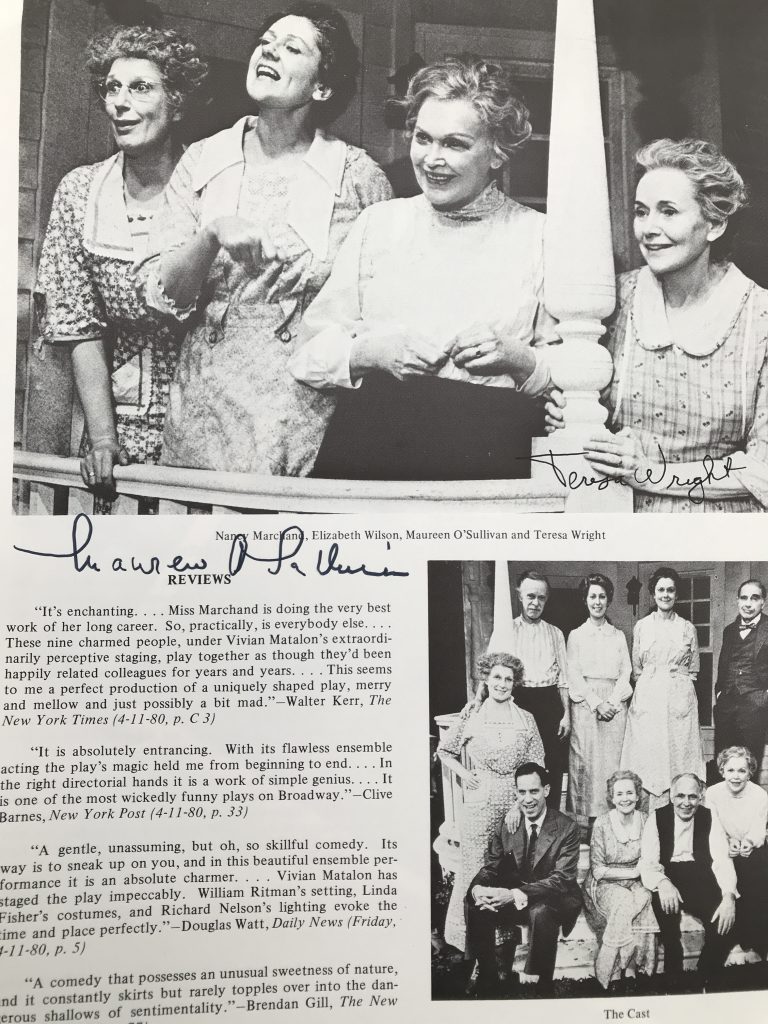 Teresa Wright obituary in "The Guardian"
Few actresses have had such a meteoric start to their Hollywood careers as the fetchingly unpretentious Teresa Wright. She won Oscar nominations for her first three films, a record still unequalled, and five of her first six movies, including are acknowledged classics.
Muriel Teresa Wright, actress: born New York 27 October 1918; married first 1942 Niven Busch (one son, one daughter; marriage dissolved 1952), secondly 1959 and fourthly Robert Anderson (marriages dissolved), thirdly Carlos Pierre (marriage dissolved); died New Haven, Connecticut 6 March 2005.
Few actresses have had such a meteoric start to their Hollywood careers as the fetchingly unpretentious Teresa Wright. She won Oscar nominations for her first three films, a record still unequalled, and five of her first six movies, including The Little Foxes, Shadow of a Doubt and The Best Years of Our Lives, are acknowledged classics.
However, she was to find herself both the beneficiary and the victim of the studio and contract system of the time. When the producer Sam Goldwyn signed her to a contract, she insisted on a famous clause stipulating that she would not have to "pose for photographers in a bathing suit". She also avoided fan-magazine interviews and vetoed studio-concocted romances. She was given roles in prestigious productions guided by top directors, but her dislike of publicity, and time off for pregnancies, alienated Goldwyn, who terminated her contract, after which her screen image lost some of its lustre. Her later career was primarily on television and in the theatre, where she continued to win acclaim for her truthful and compassionate performances.
Born Muriel Teresa Wright in 1918 in New York City, she was the only child of an insurance agent and his wife, who separated soon after her birth. She was then raised by family in New York and New Jersey, and did not attend school until she was eight years old. After going on a trip to New York to see Helen Hayes in Victoria Regina, she took an interest in acting and played leading roles in school plays. A teacher helped her get a scholarship to the Wharf Theater in Provincetown, Massachusetts, where she was an apprentice for two summers.
After graduating from Columbia High School in Maplewood, New Jersey, in 1938, she moved to New York, adopting the name Teresa Wright as there was already a Muriel Wright registered with Equity. In the autumn of 1938 she was given work on Broadway playing a small role and understudying Dorothy McGuire (who had succeeded Martha Scott) in the role of Emily in Thornton Wilder's Our Town. She did not get a chance to play Emily in New York, but played the part on tour in New England in the spring of 1939.
A spell in summer stock preceded her creating the role of Mary, theingénue in Life with Father (1939), the comedy by Howard Lindsay and Russell Crouse which holds the record as the longest-running straight play in American theatre history. Wright had been playing in the show for almost a year when Sam Goldwyn went to see it. He later recalled that, when he went to see her backstage,
Miss Wright was seated at her dressing table, and looked for all the world like a little girl experimenting with her mother's cosmetics. I had discovered in her from the first sight, you might say, an unaffected genuineness and appeal.
He offered her a contract the same night, and immediately cast her as Alexandra, the daughter of the ruthless, grasping Regina Giddens, in the screen version of Lillian Hellman's study of greed in the SouthThe Little Foxes (1941). The final confrontation between mother and daughter, when Alexandra rejects Regina's offer of conciliation and accuses her of murdering her father, displayed Wright's ability to reveal the moral strength latent in her character's ingenuousness.
Superbly directed by William Wyler, with a brilliant central performance by Bette Davis and sterling support from many of the original cast, including Patricia Collinge, Dan Duryea and Charles Dingle, The Little Foxes won critical acclaim, with Wright getting a major share of attention. Variety reported,
Miss Wright is a newcomer to the screen, and is magnificent in a very difficult part. A less talented actress in her place could have ruined the picture.
Wright and Collinge were both nominated for the supporting-actress Oscar. When Wyler moved to MGM to make Mrs Miniver (1942), he personally asked Goldwyn to loan Wright to play the neighbour who marries Mrs Miniver's son. Her spunk and tenacity were never displayed more appealingly than here, and she was again nominated for a supporting-actress Oscar.
Returning to Goldwyn, she was given her first starring role, in Sam Wood's Pride of the Yankees (1942), the screen biography of one of the greatest baseball players, Lou Gehrig, first baseman of the New York Yankees, who died at the age of 37 from a form of motor neurone disease now known by his name. Realising that despite the sporting background he would need to lure a mass audience (with women in 1942 making up the majority of the customers), Goldwyn had the film concentrate on the love affair and marriage of Gehrig and a Chicago socialite, Eleanor Twitchell (sensitively played by Wright). He added a dance display by the team of Veloz and Yolanda in a stunning night-club set, and he even paid Irving Berlin $15,000 to use his song, "Always", which had been the favourite of Gehrig and his wife. Gary Cooper was perfectly cast as the unassuming sportsman.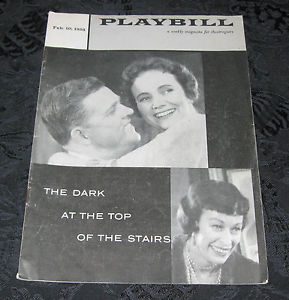 Released in the same year as Mrs Miniver, the film won Wright another Oscar nomination, as Best Actress. She lost that award to Mrs Miniver herself (Greer Garson) but won the supporting award. (Only nine other players have been nominated in both categories the same year – the latest being Jamie Foxx this year.)
In 1942 Wright married Goldwyn's scriptwriter and story editor Niven Busch. Goldwyn wanted her to star in his next film, a propaganda piece in praise of America's Russian allies, The North Star. It was a small role compared with that in Pride of the Yankees, and just a few days before filming she announced she was pregnant. The producer quickly borrowed Anne Baxter from Fox, but later voiced the suspicion that Busch had timed it to prevent Wright's playing such a small part.
She returned to the screen with a much more important role, when Thornton Wilder suggested to Alfred Hitchcock that he borrow her from Goldwyn to star in Shadow of a Doubt (1943). Given first billing over Joseph Cotten, she played the small-town girl whose beloved uncle (Cotten) turns out to be a serial killer. Hitchcock's personal favourite of his films, it depicts cosy small-town family life disrupted by the presence of evil, and Wright is compelling as her idealistic view of her uncle is chillingly eroded. According to Hitchcock's biographer Donald Spoto,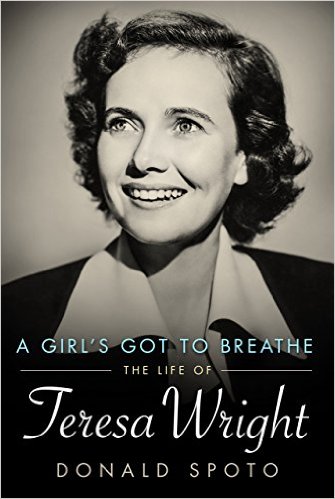 Hitchcock respected Teresa Wright, especially her thorough preparation and quiet professionalism, and their mutual admiration society lasted until his death.
Wright then played in her first routine film, when reunited with Gary Cooper and director Sam Wood for a tepid comedy, Casanova Brown(1944). Her husband Niven Busch wrote Duel in the Sun as a vehicle for her, hoping the part of the torrid half-breed Pearl Chavez would prove a rewarding change of image, but the role in the Selznick production went to Jennifer Jones.
Awaiting Wright, though, was a screen masterpiece, William Wyler'sThe Best Years of Our Lives (1946), adapted from MacKinlay Kantor's blank-verse novel Glory for Me (1945), the tale of three men returning from the war to civilian life. As the girl who falls in love with a man who has returned to a wife he wed three weeks before going overseas and who has been unfaithful, she welcomed the opportunity to play the role of a "homewrecker", as she called it, though the character is basically sympathetic.
When interviewed for the film's first DVD release, Wright revealed that she had had one serious disagreement with Wyler over a scene in which she berates her parents for their objections to her behaviour, stating that they have "forgotten how it feels to be in love". "God, how I hated that scene," she said:
How can this intelligent young woman say that to these beautiful people? She can see what they mean to each other. Willy couldn't disagree. He said, "It's true. The only thing is, if you don't do it we don't have the next scene." It finally came down to, like it or not, this is what brings on the beautiful next scene between Myrna Loy and Fredric March.
The Best Year of Our Lives grossed $10m, second only to Gone with the Wind at the time, and remains a film landmark. Wright was then set to star in The Bishop's Wife, with Cary Grant and David Niven as her leading men, but after all her costumes had been made she found she was pregnant again. "Goldwyn never forgave me for that," she later said.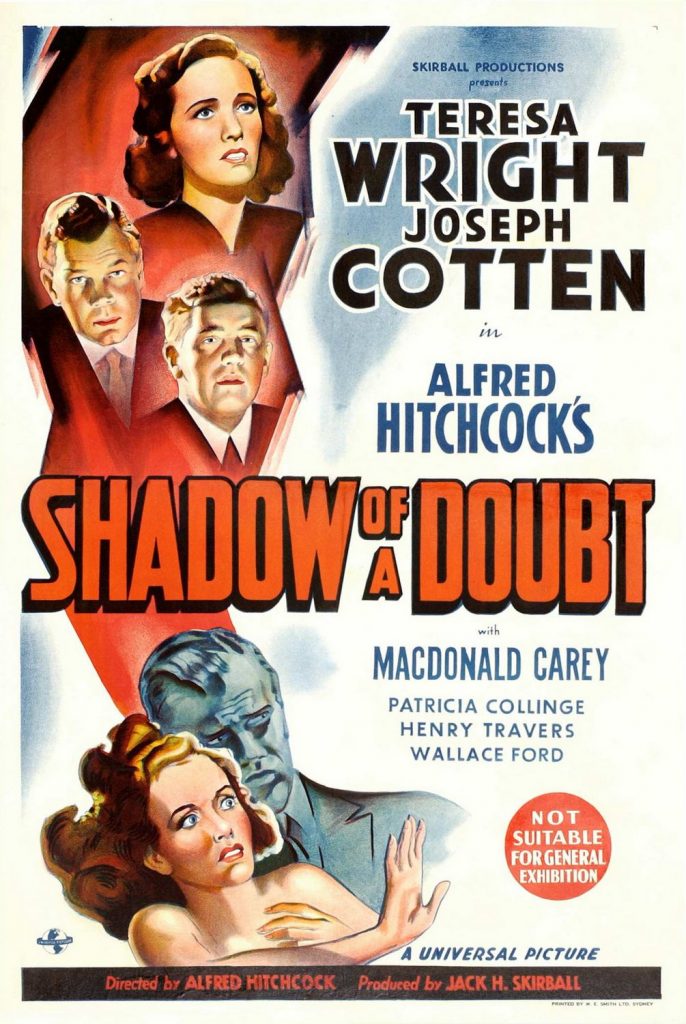 On loan, she starred opposite Robert Mitchum in the moody, Freudian western Pursued (1947), written by her husband. She returned to star with Niven, Farley Granger and Evelyn Keyes inEnchantment (1948), a story of two generations of lovers in parallel romances. Newsweek commented, "Miss Wright, one of the screen's finest, glows as the Cinderella who captivated three men", and The New York Times said, "Teresa Wright plays with that breathless, bright-eyed rapture which she so remarkably commands", but the wistful, predominantly sad story did not find favour with audiences.
Wright was next to have played the title role in Roseanna McCoy opposide Granger, but illness forced her withdrawal. Goldwyn then terminated her contract, citing her unwillingness to do publicity forEnchantment, and she never worked for him again.
At the time, Wright issued a statement declaring that she looked forward to working for other producers who would probably pay her less but would also treat her with more respect. In 1969, she told theNew York Post with wry awareness, "I was going to be Joan of Arc, and all I proved was that I was an actress who would work for less money."
She took a sixth of her former salary for her starring role in Fred Zinnemann's The Men (1950), but her co-star was Marlon Brando, making his screen début, and the film was a worthy piece about paraplegics. Wright once again conveyed grit, shining as the steadfast girlfriend who, when Brando rejects her because of his condition, proposes to him.
Niven Busch both wrote and produced her next film, John Sturges'sThe Capture (1950), an interesting if second-grade western co-starring Lew Ayres, but too many of her subsequent films were minor potboilers like California Conquest (1950), though Wright herself was invariably praised.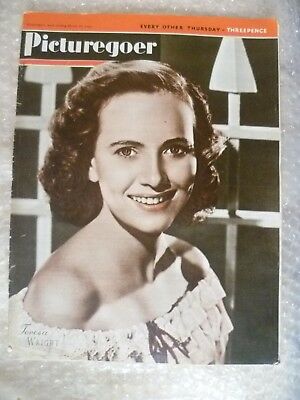 Wright returned to the stage in the 1950s and in 1959 she married the author of Tea and Sympathy, Robert Anderson, having divorced Busch in 1952. In 1968 she starred in Anderson's play I Never Sang for My Father. (The couple divorced in the early 1970s but, after Wright's brief marriage to the actor Carlos Pierre, they remarried and divorced again, though remaining good friends. She won particular acclaim for her performance on Broadway as Linda Loman opposite George C. Scott in a revival of Arthur Miller's Death of a Salesman(1975). In 1980 she was part of a superb ensemble, including Maureen O'Sullivan, Gary Merrill and Nancy Marchand, in a beautiful revival of Paul Osborne's Morning's at Seven. In 1991 she co-starred in another of Osborne's plays, On Borrowed Time, with George C. Scott and Nathan Lane.
Her prolific television work included three Emmy-nominated performances. Later films included Roseland (1977), Somewhere in Time (1980) and the role of Miss Birdie, Matt Damon's eccentric aunt in Francis Ford Coppola's adaptation of John Grisham's The Rainmaker (1997).
For the last 10 years she lived quietly in New England, appearing occasionally at film forums and festivals and at events associated with the New York Yankees.
In 1996 she talked about Hitchcock at the Edinburgh Film Festival, and two years ago she was seen on the Academy Awards show, in a segment honouring previous Oscar-winners.
Tom Vallance
Gary Brumburgh's entry: