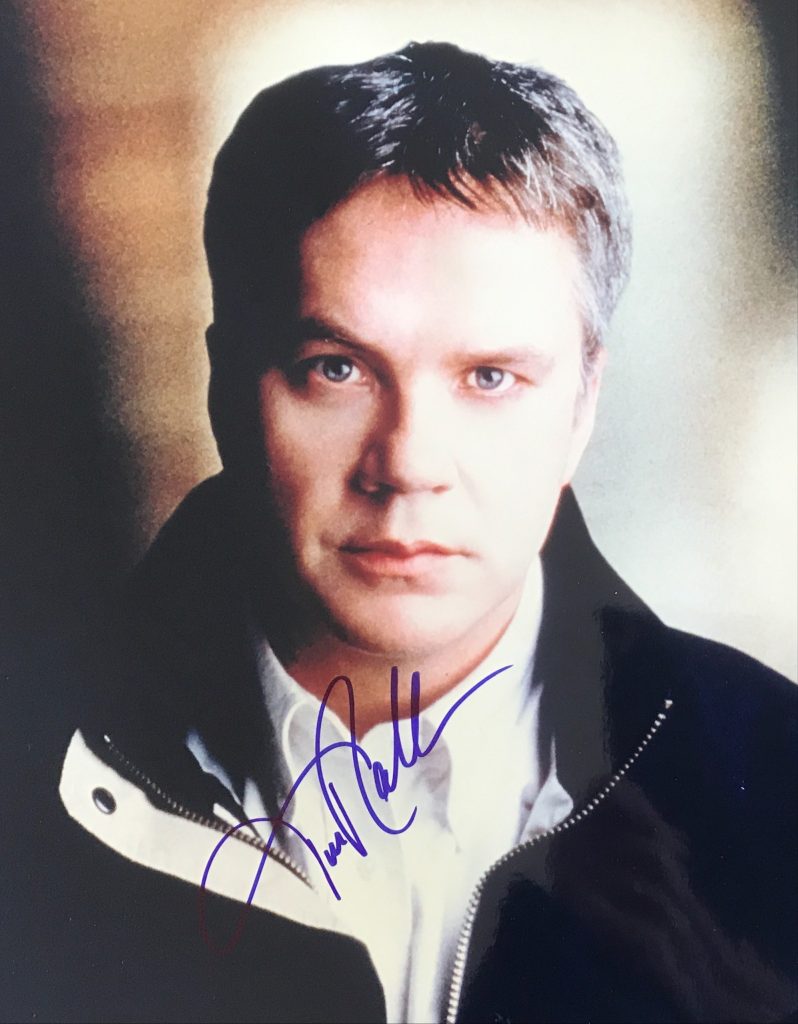 Tim Robbins was born in 1958 in California. His parents were committed activists and he has inherited. After graduating from college in 1981 he founded the Actor's Gang. His breathrough film role came in 1988 with the baseball drama "Bull Durham". In 1992 he gained critical acclaim for his performance in Robert Altman's "The Player". The same year he made his directorial debut with "Bob Roberts". He also directed "Dead Man Walking" which starred his then partner Susan Sarandon who won an Academy Award for her performance as the nun Sister Jean Prejean. He won an Academy Award for acting himself in 2003 for "Mystic River". He will though forever be associated with the magnificent "Shawshank Redemption" which seems to be on everyone's favour top ten list.
TCM Overview:
Recognized by the Academy as both an actor and a director, Tim Robbins stood out in Hollywood not only for his 6'5″ height, but also for his high-caliber, character-driven work and his career-long commitment to social issues alongside his equally liberal partner, Susan Sarandon. The New York stage actor had his Hollywood breakout in the atypical role of a dim jock in the classic baseball flick, "Bull Durham" (1988), but five years later, he had established himself as a force to be reckoned with as the writer-director of the satire, "Bob Roberts" (1992), and the Golden Globe-winning star of Robert Altman's sinister industry send-up, "The Player" (1992). While directors like Clint Eastwood continued to tap Robbins the actor for films like "Arlington Road" (1999), "Human Nature" (2002) and "Mystic River" (2003), Robbins the filmmaker went on to helm the acclaimed death penalty drama, "Dead Man Walking" (1995), and the Depression-era musical, "Cradle Will Rock" (1999), where he skillfully offered viewers new perspectives on political and social issues; not through dogma, but through engaging, relatable characters and stories. Though his longtime partnership with Sarandon ended in 2009, Robbins nonetheless remained dedicated to both his causes and his craft.
The above TCM overview can also be accessed online here.
Article on Tim Robbins on the "MailOnline" website here.