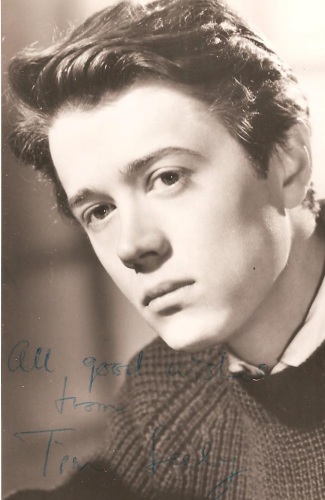 Tim Seely was born in 1935 in England. He has featured in numerous television productions. He had a major role in the Irish made feature film "Sally's Irish Rogue" with Julie Harris.
"Wikipedia" entry:
In 1957, he gave his theatre debut in the play Tea and Sympathy at the London Comedy Theatre. Seely played the young Tom Lee, who fell in love with the senior Laura, played by Elizabeth Sellars.[2] He played the same role in the adaption at New Shakespeare Theatre, Liverpool. There he also played Rodolfo in Arthur Miller's A View From the Bridge. In 1958, he acted alongside Maggie Smith at the London St Martin's Theatre in an adaption of The Stepmother.
Seely was member of the BBC Radio Drama Company, with whom he acted the title role in Pericles, Prince of Tyre.[1] He also had roles in various Shakespeare plays, including as Baptista in The Taming of the Shrew, Capulet in Romeo and Juliet, Polonius in Hamlet, Leonato in Much Ado About Nothing and the King of France in All's Well That Ends Well.[1] In the late 1950s, he also took roles in film and television productions. One of his more prominent roles was Midshipmen Ned Young in the 1962 version of Mutiny on the Bounty, where Seely played alongside Marlon Brando and Trevor Howard.
His "Wikipedia" entry can be read here.