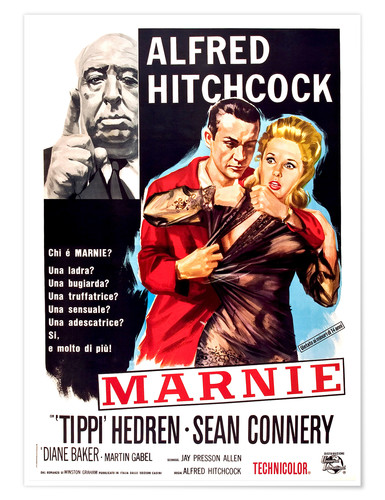 Tippi Hedren. TCM Overview.
Tippi Hedren will forever be associated with two of Alfred Hitchcock's classics, "The Birds" with Rod Taylor and Suzanne Pleshette in 1963 and "Marnie" with Sean Connery the following year. Prior to this, she made been a ttop flight model appearing in many magazines. She has continued her career while at the same time becoming a very famous animal rights activist and has rescued many animals especiallly lions. She is the mother of actress Melanie Griffith. Article on Tippi Hedren in "MailOnline" here.
TCM Overview:
One of the quintessential cool blondes of Hollywood cinema in the 1960s, Tippi Hedren was the discovery of British filmmaker Alfred Hitchcock and rose from relative obscurity to international fame on the strength of her lead roles in the "The Birds" (1963) and "Marine" (1964).
Groomed by the Master of Suspense to be the next Grace Kelly, Hedren came to resent Hitchcockâ¿¿s controlling influence on her life and quarreled with him openly, resulting in a professional rift that did initial damage to her long-term career.
After the end of her Universal contract in the early Seventies, Hedren traveled the world as a free agent and while on location for a film in Africa, became invested in the plight of exotic animals
. Founding a wildlife preserve in Southern California in 1978, the maturing actress rarely turned down paying work in low budget films or on television, channeling her salary into her habitat project and lobbying during her down time for legislative reforms to benefit the living conditions of exotic animals in captivity. The mother of actress Melanie Griffith, Hedren overcame early professional disappointments to weather a diverse and purposeful career lasting more than half a century, continuing to work exhaustively into her ninth decade and enduring as an iconic example of classical beauty backed by a progressive social conscience.