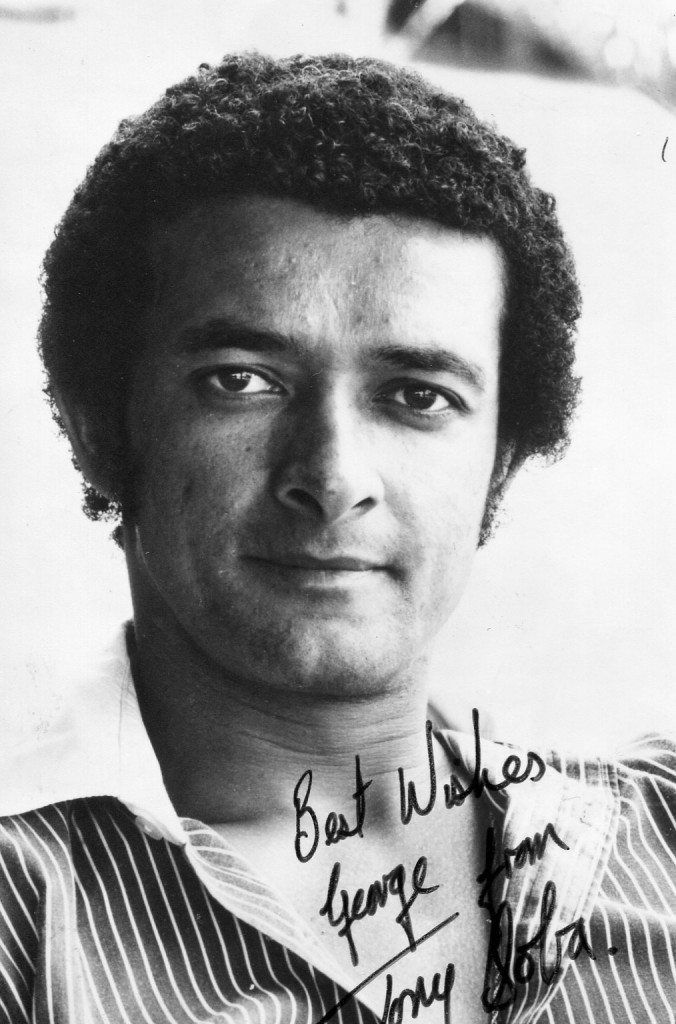 Tony Osoba was born in Glasgow in 1947. He has guest starred in most of the popular British television series since the 1970's including "The Professionals", "Dempsey and Makepeace", and "Between the Lines". He starred with Ronnie Barker and Richard Beckinsale in TV's "Porridge". His films include "Game for Vultures" in 1979 with Richard Harris and Joan Collins and "Who Dares Wins" i 1982 with Richard Widmark and Lewis Collins. His website here.
IMDB Entry:
Tony Osoba was born in Glasgow, Scotland, and has become a familiar face to TV audiences in a career spanning more than 30 years. Tony joined the RSAMD at the age of 18 in Glasgow. His breakthrough role came in 1974 when he starred opposite Ronnie Barker in the popular BBC sitcom 'Porridge'. Tony played in-mate Jock McLaren throughout the 3 seasons of the show, as well as appearing in the first episode of the follow-up series 'Going Straight' in 1978 and starring in the film version of Porridge in 1979.
During his career he has made more than 200 television appearances, including 'Doctor Who' opposite Tom Baker in the 1979 story 'Destiny Of The Daleks', and later in the 1987 story 'Dragonfire', with Sylvester McCoy. In 1985, Tony starred as Det. Sgt. Chas Jarvis in all three seasons of the Drama series 'Dempsey & Makepeace', and later joined the cast of 'Coronation Street' in 1990 as Peter Ingram. In the 1990s, he appeared in programmes such as 'The Bill', 'Taggart', 'Bugs' and 'Holby City'. Tony has also had a successful career on the stage, and recently starred in a major UK Theatre Tour of Rodger & Hammerstein's 'The King & I' in 2005.
– IMDb Mini Biography By: Oliver Crocker