Treat Williams. TCM Overview.
Treat Williams was born in 1951 in Norwalk, Connecticut. He began his film career with small parts in two films made in Britain, "The Ritz" and "The Eagle Has Landed". He had the major role in Milos Forman's adaptation of the musical "Hair". The film was made before the 60's were nostalgic so seen today it seems much better than when it was released in 1979. He was excellent in Sidney Lumet's "Prince of the City". He is currently in the television series Brothers and Sisters" opposite Sally Field.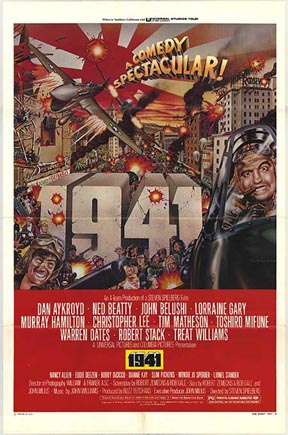 TCM Overview:
Prolific actor Treat Williams went from early success on Broadway to starring roles in highly anticipated film projects before ultimately earning a reputation as a versatile performer capable of playing the hero, villain, or later in his career, sturdy father figure. After establishing a commanding screen presence with diverse performances in Milos Forman's underrated musical "Hair" (1979) and Sidney Lumet's superior cop drama "Prince of the City" (1981), Williams seemed poised to enter the ranks of A-list actors. However, a series of poor career choices and bad luck at the box office relegated him to made-for-television projects and low-budget thrillers for a number of years.
There were occasional bright spots, such as a supporting role in Sergio Leone's massive gangster drama "Once Upon a Time in America" (1984) and a noteworthy turn as a crazy criminal in the thriller "Things to Do in Denver When You're Dead" (1995). On television Williams earned an Emmy nomination for his portrayal of agent Michael Ovitz in "The Late Shift" (HBO, 1996), and won acclaim as the lead of the drama series "Everwood" (The WB, 2002-06). Although cast more frequently in the role of patriarch at this point in his career, Williams had long since proven his versatility as one of the most dependable actors in Hollywoo
The above TCM overview can also be accessed online here.
Interview with Treat Williams here.