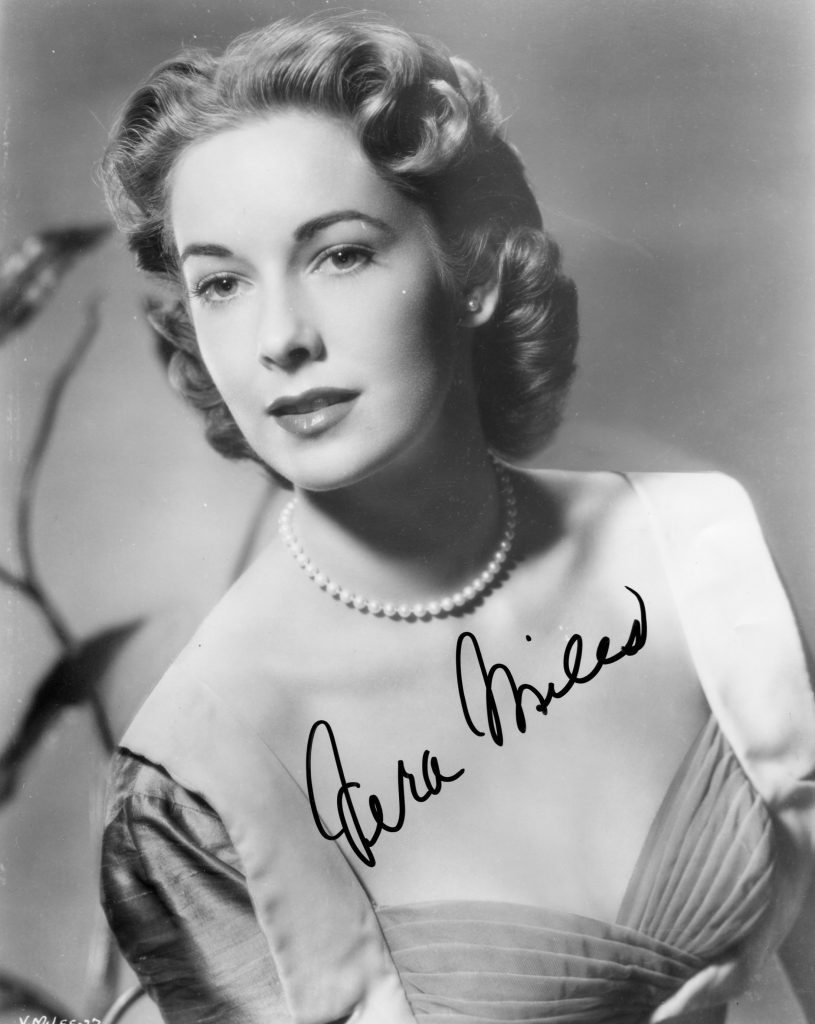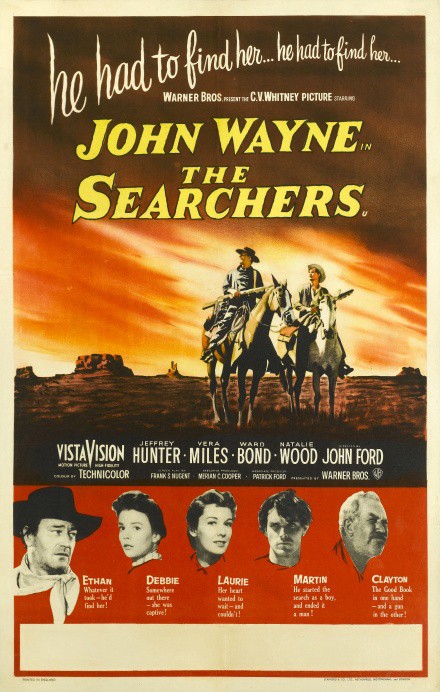 Vera Miles was cast by Alfred Hitchcock in 1957 in "Vertigo" but Miles had to bow out due to pregnancy.   She did though make two films for Hitchcock, "The Wrong Man" and "Psycho".   She made two classic Westerns for John Ford, "The Searchers" in 1956 and "The Man Who Shot Liberty Valance" in 1962.   Vera Miles was born in 1930.   She made her film debut in 1950 in "When Willie Comes Marching Home".   Her major credits include "The Beast from 20,000 Fathoms", "Tarzan's Hidden Jungle", "Autumn Leaves" and "23 Paces to Baker Street".   One of her last acting appearances was in a 1991 episode of "Murder She Wrote".
TCM Overview:
A warm, reliable and likable lead of features and TV beginning in the 1950s, Vera Miles got a prominent start but rarely seemed to get the roles her talent merited. An attractive, composed woman who worked as a model after placing third in the 1948 Miss America contest, she broke into films in 1951. Although her first leads were in modest films, her earnest, outdoorsy heroines suited her well for "The Rose Bowl Story" (1952) and Jacques Tourneur's stylish "Wichita" (1955). She also kept busy in TV anthologies, where she first worked with the directors who helmed her most important films. John Ford directed Miles in "Rookie of the Year" (1955), an episode of "Screen Directors Playhouse" which led him to cast her as an outspoken frontierswoman in his classic "The Searchers" (1956). Hitchcock, meanwhile, liked her work in "Revenge" (1955) on his "Alfred Hitchcock Presents" so much that he put her under personal contract.
Hitchcock obviously saw in Miles a gift for quietly expressing maturity coping with great tension, beautifully registered in his "The Wrong Man" (1957). As a wife who slowly cracks under the strain as her innocent husband (Henry Fonda) is imprisoned for armed robbery, Miles gave the film's finest performance, and her stardom seemed set. She occasionally played second lead to a bigger star (Joan Crawford in "Autumn Leaves" 1956, Susan Hayward in "Back Street" 1961), but she more than held her own opposite imposing male stars Van Johnson ("23 Paces to Baker Street" 1956) and James Stewart ("The FBI Story" 1959).
Attempting to mold Miles to his classic icy blonde prototype, Hitchcock then cast her in "Vertigo" (1958), but she became pregnant and lost the choice role to Kim Novak. She did later star as the woman who initiates the search for her missing sister (Janet Leigh) in Hitchcock's landmark "Psycho" (1960). It gradually became clear, though, that Miles, whose persona seemed practical rather than glamorous, energetic rather than sparkling, was a fine, low-key actor perhaps more than she was a flashy movie star ready to be molded by a Svengali.
Though she acted less often and in smaller films, Miles continued playing leads into the 80s, a standout being Ford's "The Man Who Shot Liberty Valance" (1962). Beginning with "A Tiger Walks" and "Those Calloways" (both 1964), Miles made six films for Disney Studios over the next eight years, typically as helpful wives ("Follow Me, Boys!" 1966) or self-sufficient widows ("The Castaway Cowboy" 1974). Leads ("Run for the Roses" 1978) then alternated with key supporting roles, the best being her reprisal of her Lila, now considerably embittered, for the remarkably good sequel, "Psycho II" (1983). TV on the whole did better by Miles, from her steely would-be murderess in the experimental "The Forms of Things Unknown" (1964), a famous installment of "The Outer Limits"; to her gritty roles in the TV-movies "And I Alone Survived" (1978) and "Helen Keller–The Miracle Continues" (1984). Divorced from Tarzan actor Gordon Scott and actor/director Keith Larsen.
The above  TCM Overview can also be accessed online here.