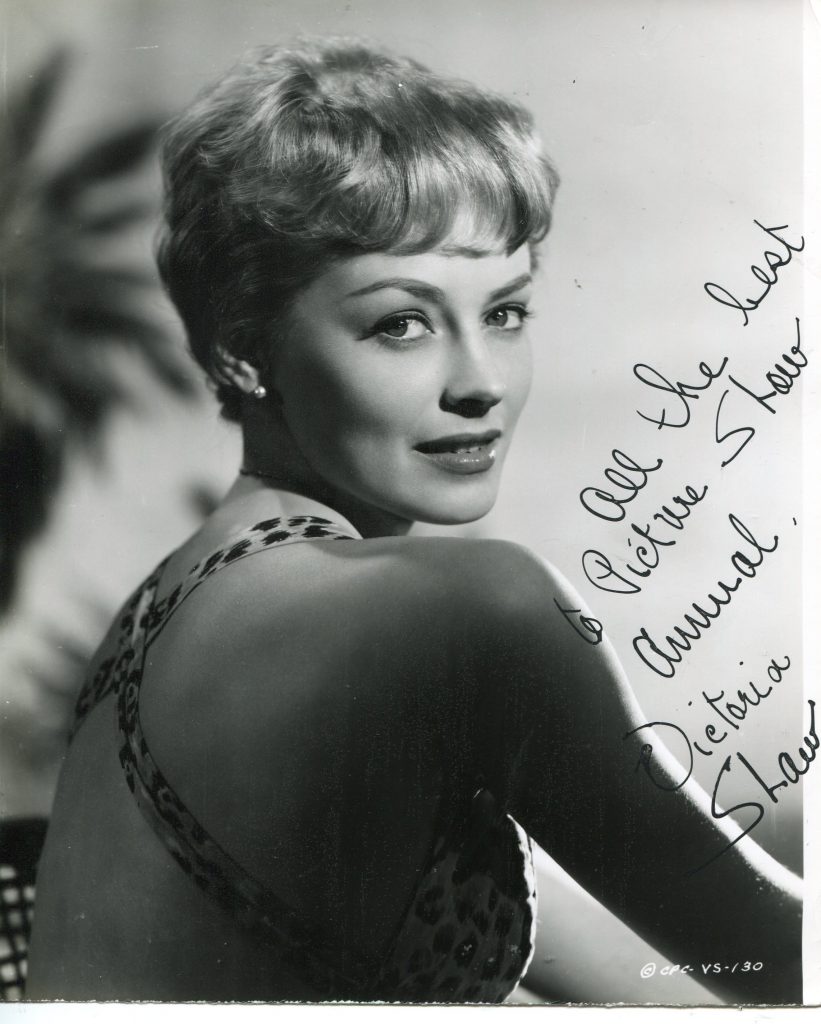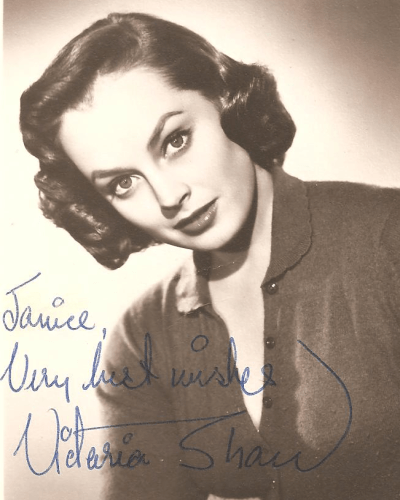 Victoria Shaw (Wikipedia)
Victoria Shaw was a beautiful actress who graced U.S. films between the mid 1950's and the mid 1960's. She was born in 1935 in Sydney, Australia. She was starting a career as a model when Bob Hope suggested that she travel to Hollywood and attempt a movie career. Her first film was the big box office success "The Eddy DuchinStory" with Tyrone Power and Kim Novak. I think she stole the film from the nominal stars. She went on to make "Edge of Eternity", "Because Their Young" and "I Aim at the Stars" and the cult "The Crimson Kimono" amongst others. She seemed to put her career on hold after her marriage to actor Roger Moore. After their divorce she returned to film making in "Alverez Kelly" with Richard Widmark and William Holden. She guest starred in many television series. She returned to live in Sydney where she died in 1988 at the age of 53. Her films are in definite need for reappraisal. "Glamour Girls of the Silver Screen" page on Victoria Shaw, here.
"Wikipedia" entry:
. She studied modelling with June Dally-Watkins before making her Australian screen debut opposite Chips Rafferty in The Phantom Stockman (1953). Bob Hope spotted her while touring Australia and urged her to try her luck in Hollywood, where in 1955 she signed a contract with Columbia Pictures.
She played opposite Tyrone Power in The Eddy Duchin Story (1956). Her subsequent films included The Crimson Kimono and Edge of Eternity (both 1959), Because They're Young andI Aim at the Stars (both 1960), and Westworld (1973). She also made appearances in TV shows including guest-starring in 1964 as Barbara Talbot in the first season episode 12, "Soldiers Sometimes Kill", and in 1966 as Pati Conboy "the Danzig Lady" in the second season episode 29, "Siren Voices" of 12 O-Clock High. She also appeared in ABC's General Hospital, and Charlie's Angels and NBC's Ironside with Raymond Burr.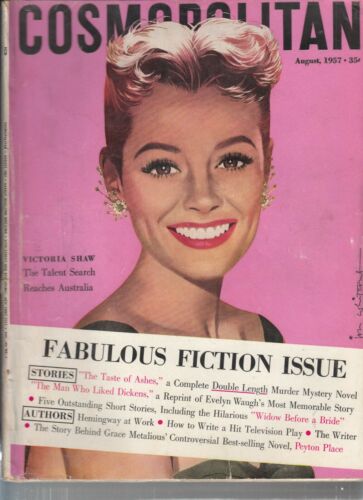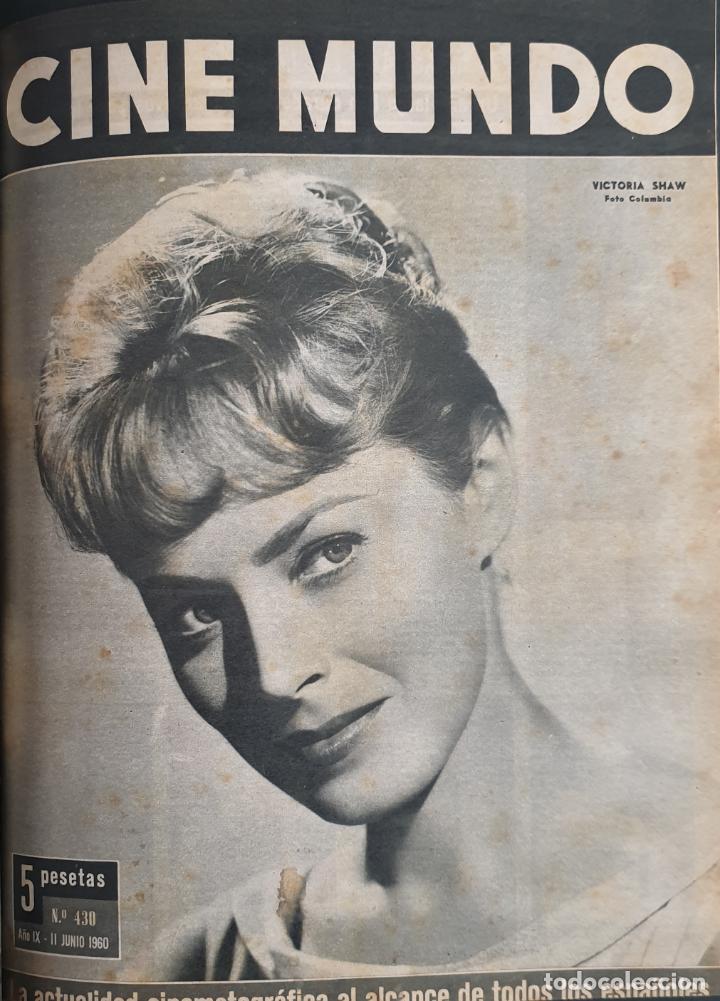 Victoria Shaw was married to fellow-actor Roger Smith from 1956 to 1965. After their divorce, Smith had joint custody of their three children, Tracey Leone (born 1957), Jordan F. (born 1958), and Dallas E. (born 1961). Shaw then married producer Elliott Alexander in 1966. They subsequently divorced as well.
She died in 1988 in Sydney at the age of 53 from emphysema.