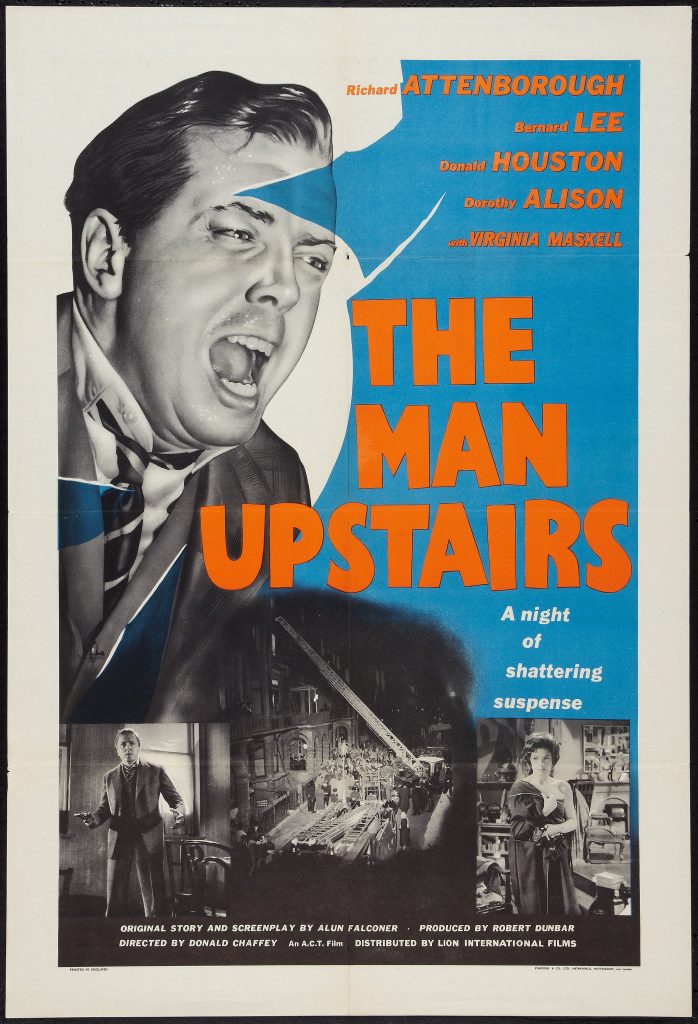 Virginia Maskell was born in 1936 in Shepard's Bush, London.   During World War Two she and her family moved to South Africa.   After she returned to London, she commenced her acting career.   Her film debut came in 1957 with "Happy Is the Bride".   The following year she was given the lead female role opposite John Cassavettes and Sidney Poitier in "Virgin Island".   Her subsequent film roles include "Doctor in Love" and "Only Two Can Play".   She died tragically after the completion of "Interlude" in 1968 at the age of 32.
Gary Brumburgh's entry:
This ill-fated British actress was born in the Shepherd's Bush area of London, England, on February 27, 1936. After the outbreak of World War II, young Virginia and her family were evacuated to South Africa. She eventually returned to London and entered a convent school where the pretty, grey-eyed brunette developed an interest in acting. She attended drama school and finally broke into the business with TV parts, usually playing demure young lasses in assorted dashing action series such as "The Buccaneers" and The Adventures of Robin Hood." Making a minor film debut for director Roy Boulting withHappy Is the Bride (1958), she achieved better notices with her second film. In Our Virgin Island (1959), she played the bride of John Cassavetes who learns to adapt to a Robinson Crusoe-styled existence. Co-starring an up-and-coming Sidney Poitier, the story lightly tinges on racial issues. On the strength of this she won a contract with British Lion Pictures and showcased well in The Man Upstairs (1958) with Richard Attenborough, but less so playing a airline stewardess in the mediocre Jet Storm (1959) which also wasted a top-notch cast including Attenborough, Mai Zetterling, Diane Cilento, Stanley Baker and Sybil Thorndike. Her reticent but sincere approach to films worked remarkably well in an understated way, and she proved just as quietly compelling on stage with a prime role in "The Catalyst" in 1958 with Phil Brown and Renée Asherson. She showed escalating promise and earned BAFTA nominations for her memorable work in Young and Willing (1962) and as Peter Sellers' forlorn wife in Only Two Can Play (1962), but then all filming stopped. This was primarily due to her marriage in 1962 and a focus on family life. Other than occasional TV appearances in such popular series as "Danger Man" and "The Prisoner," Virginia was seldom seen. It was learned that following the birth of her second son in February, 1966, she began showing acute signs of post-natal depression. In the summer of 1967 Virginia returned auspiciously to filming with a remake of the soap drama Interlude (1968) playing the cast-off wife of orchestra conductor Oskar Werner. She suffered a severe nervous breakdown following the film's shoot and never recovered. On a bitterly cold day on January 24, 1968, she took a major overdose of antidepressants, drove from her home at Princes Risborough, and never returned. She was found collapsed in a nearby wooded area the next day suffering from acute hypothermia. Although she was revived briefly, she died shortly after at a nearby hospital. Virginia won a posthumous National Board of Review award and a BAFTA nomination for her work in "Interlude." During her relatively short career, she seemed doomed to play the unhappy, sympathetic third party in romantic triangles. While a notable sadness touched many of Virginia Maskell's roles, it makes her performances all the more haunting to watch considering her tragic circumstances.
– IMDb Mini Biography By: Gary Brumburgh / gr-home@pacbell.net