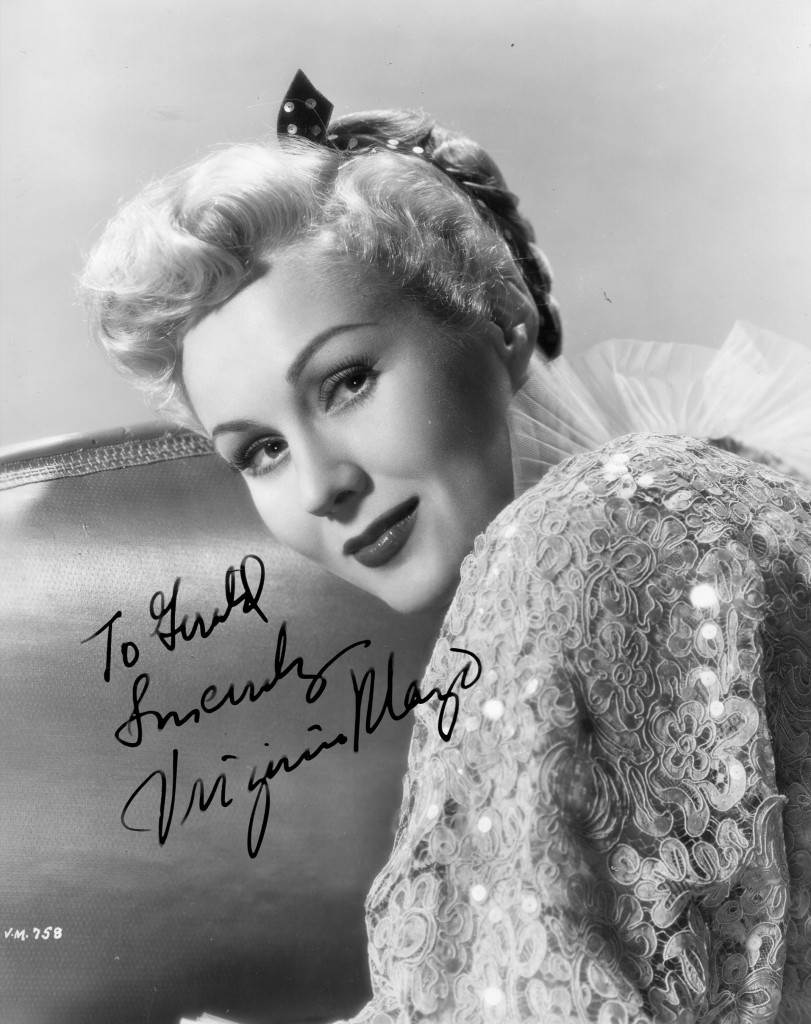 Virginia Mayo obituary in "The Guardian" in 2005.
Virginia Mayo who has died aged 84, was the picture of All-American blonde prettiness, despite a slight squint. She was Danny Kaye's dream girl in four Samuel Goldwyn Technicolored musicals in the 1940s, and, at Warners in the 1950s, she starred in tepid but tuneful trivia, in which she entertained in a limited but decorative way. Her dancing was unmemorable and her singing always dubbed.
However, there was more to Mayo than met the eye. When given the chance to act, she was superb, as in two of Raoul Walsh's best films, the gangster drama White Heat, and the western Colorado Territory (both 1949). In that year, six of her films were released, and she continued to be a popular star for a further 10 years in a variety of genres. Perhaps She's Working Her Way Through College (1952), in which Mayo plays Hot Garters Gertie, a burlesque star with ambitions to be a serious actress, who enrols in a drama course, was somewhat autobiographical.
She was born Virginia Clara Jones in St Louis, Missouri. One of her ancestors fought in the American Revolution and later founded the city of East St Louis, Illinois. Her aunt, sister to Virginia's journalist father, ran a dance studio, where Virginia took lessons from the age of six.
· Virginia Mayo (Virginia Clara Jones), actor, born November 30 1920; died January 17 2005
After graduating from high school in 1937, she became a member of the corps-de-ballet of the St Louis Municipal Opera. She then became a show girl in a Broadway revue, where she was spotted by an MGM talent scout.
David O Selznick gave her a screen test, but decided not to sign her up. Goldwyn saw her potential, making her one of his Goldwyn Girls, as well as immediately giving her a small speaking part in Jack London (1943), which starred the uncharismatic Michael O'Shea in the title role. O'Shea and Mayo were married four years later, the marriage lasting until his death in 1973. (Their daughter, Mary, survives her.)
Mayo soon graduated from the ranks of the Goldwyn Girls to be Bob Hope's co-star in The Princess And The Pirate (1944), in which she looked ravishing in colour and had good comic timing. At the end, Hope loses Mayo to Crosby, who appears in a cameo for a few seconds. "How do you like that!" responded Hope, "I knock myself out for nine reels and some bit player from Paramount comes over and gets the girl. That's the last film I do for Goldwyn." So it was.
Goldwyn then cast his two favourites, Mayo and Danny Kaye, in Wonder Man (1944), in which she was a sweet librarian to his bookworm with a gangster twin brother. In The Kid From Brooklyn (1946), cream puff milkman Kaye wins Mayo and the middleweight boxing championship of the world. She appears in Kaye's daydreams in The Secret Life Of Walter Mitty (1947), and, later in Mitty's life, in need of rescuing from evil Boris Karloff. By that time, "leggy Mayo with her voluptuous body and creamy skin" was part of many male filmgoers' fantasies. According to the Sultan of Morocco, Mayo was "tangible proof for the existence of God".
So it was brilliant casting against type when she took the role of Dana Andrews's unsympathetic, sluttish wife in William Wyler's multiple Oscar-winner, The Best Years Of Our Lives (1946), about returning war veterans.
Mayo then brought her new veritas to the role of the sensuous saloon singer on the run with escaped convict Joel McCrea in Raoul Walsh's Colorado Territory, an intense tale of doomed love. The ending, as the lovers choose to die together in the barren rockscape, is one of the great western climaxes.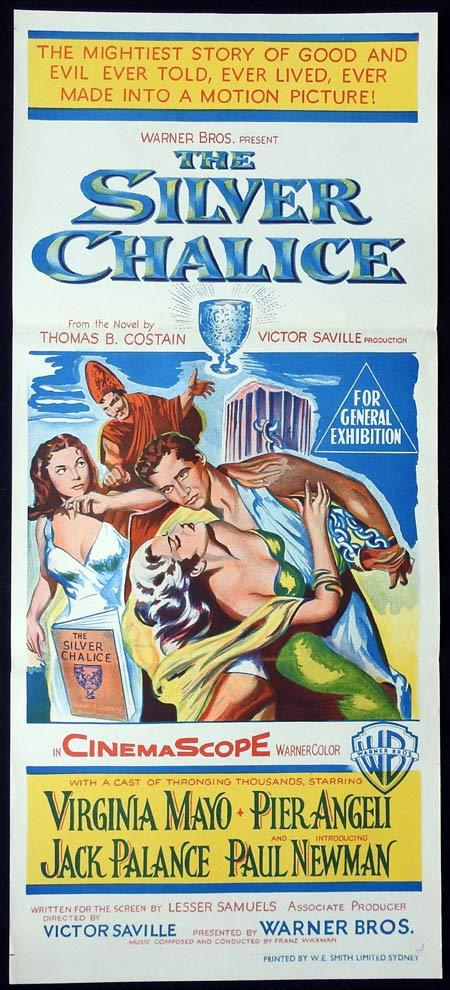 Walsh again got the best out of her in White Heat, a classic gangster movie, in which she was the flighty wife of psychopath James Cagney, competing with his mother for his affection. In 1950 she danced gleefully with Cagney in The West Point Story. She was also a spirited heroine in period pieces, opposite Burt Lancaster in The Flame And The Arrow (1950), Gregory Peck in Captain Horatio Hornblower (1951), and Alan Ladd in The Iron Mistress (1952).
She could do little to enliven King Richard And The Crusades (1954), in which, as Lady Edith, she has the line: "Fight, fight, fight! That's all you think of, Dick Plantagenet!"; nor The Silver Chalice (1955), where she dallies with Paul Newman in his film debut; nor as Cleopatra in The Story Of Mankind (1957), possibly the most foolish film of the decade.
From the mid-1950s, Mayo was at her best in westerns, often assertive until she changed her tight-fitting riding breeches for something more feminine. Walsh allowed her, as a rustler's daughter, to be more than a match for Kirk Douglas in Along The Great Divide (1951). In Devil's Canyon (1953), she was a provocatively dressed woman among 500 men in a prison compound. Mayo's last good horse opera was Westbound (1959), starring Randolph Scott, tightly directed by Budd Boetticher.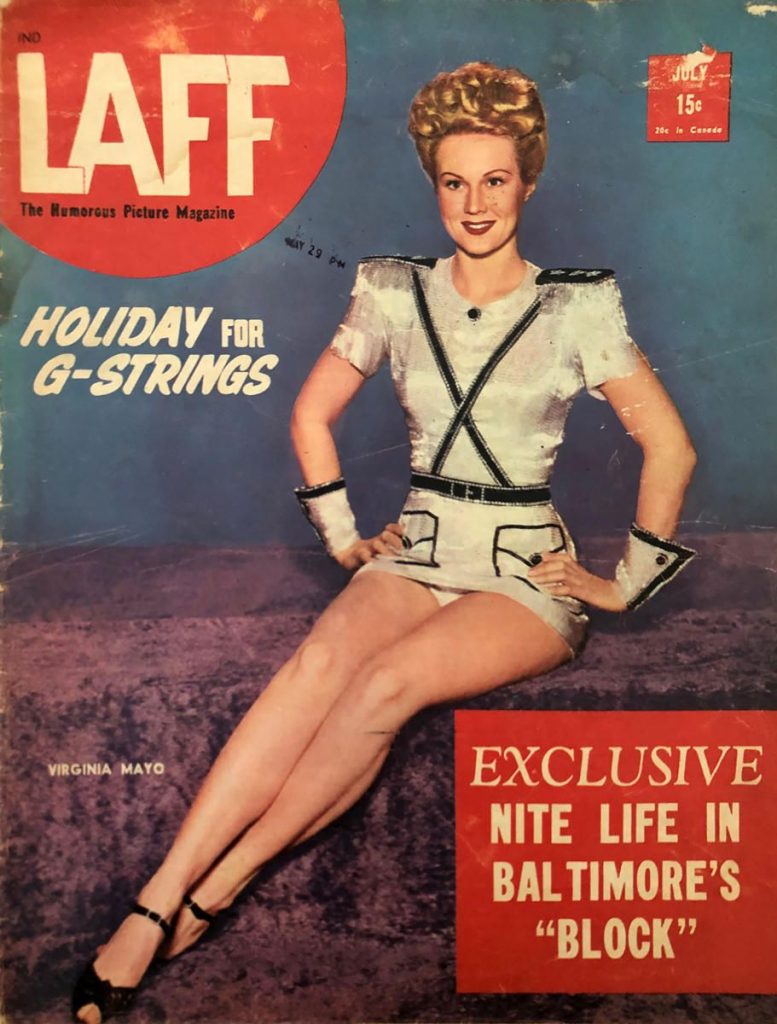 Mayo had been retired for over a decade when she was tempted to return to the screen in a horror picture, French Quarter (1978). She made another, Evil Spirits (1991). The glamour girl, who had not aged much, thanks to plastic surgery, substantiated the idea that blondes have more fun.
Her obituary from the Guardian newspaper can be accessed here.