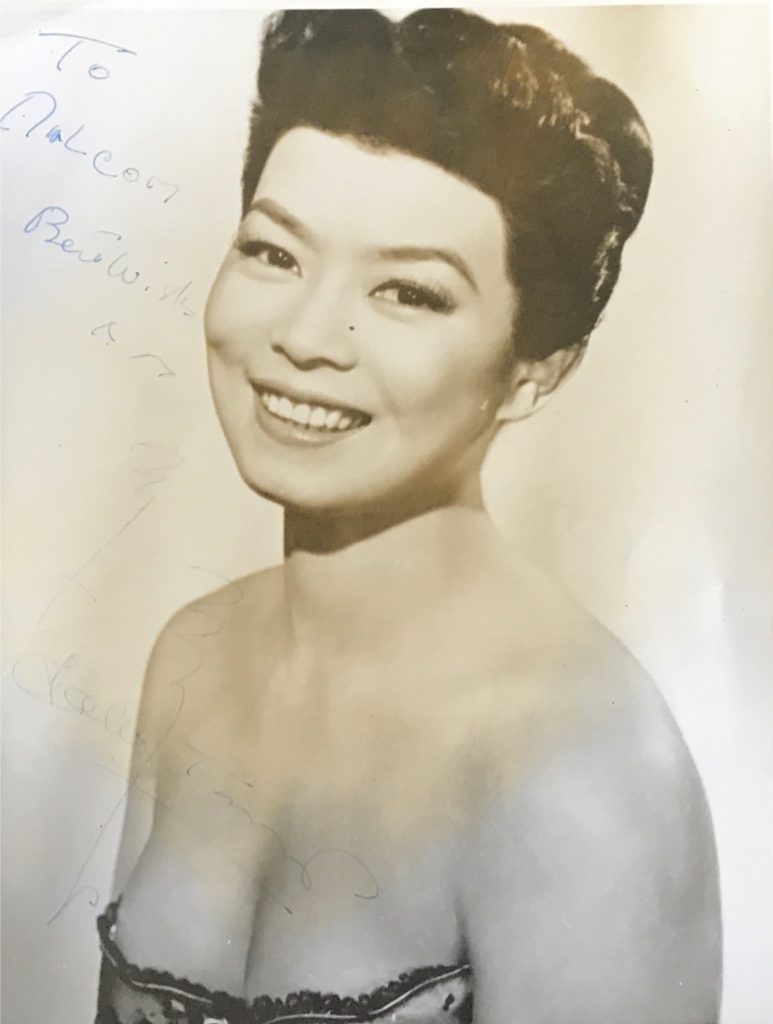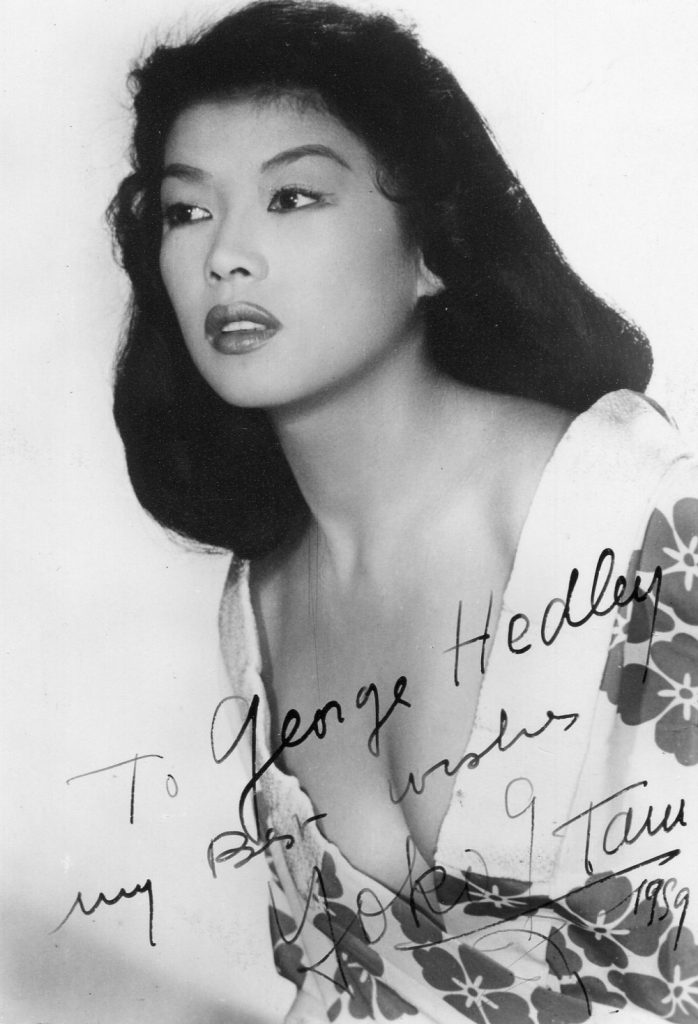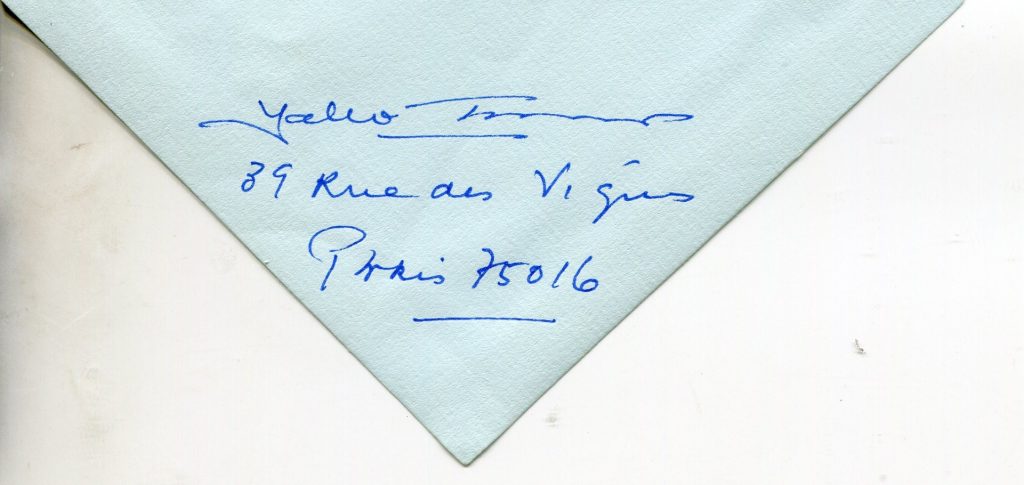 Yoko Tani (Wikipedia)
Diminutive, graceful, porcelain pretty Japanese actress Yoko Tani was born and raised in France and was making a living as a Parisienne dancer when opportunities for film came her way in the mid-1950s.
Appearing in a number of minor Eurasian parts in such French films as Women Without Shame (1954) [Nights of Shame], Ali Baba and the Forty Thieves (1954) [Ali Baba and the Forty Thieves], and Mannequins of Paris (1956) [Mannequins of Paris], she was also featured in a couple of Japanese productions before branching out internationally.
The cameras displayed a lovely, quiet beauty in the 1950s and she was absolutely beguiling opposite Dirk Bogarde in the "Sayonara"-like WW2 film The Wind Cannot Read(1958) with Bogarde portraying a British POW in a Japanese camp who flees in order to locate his ill wife [Ms. Tani] who initially was his language teacher.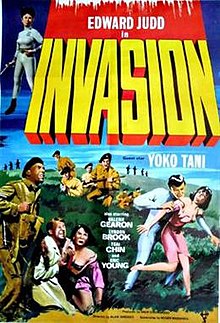 She also was quite appealing in another film that dealt with turbulent ethnic themes. The Italian/French/British co-production of The Savage Innocents (1960) co-starred Tani as the wife of Eskimo Anthony Quinn in a culture clash between Eskimos and Canadians that leads to murder. While fetching to the eye, the actress was rather modest in talent and was soon relegated to "B" and "C" level movies.
In the 1960s she became a customary player of meek princess-in-distress types in such costumed adventures as Marco Polo(1962), Maciste at the Court of the Great Khan (1961) [Maciste at the Court of the Great Khan] and Tartar Invasion (1961) [The Tartar Invasion], which co-starred her one-time husband, French actor Roland Lesaffre.
She was under-utilized in Hollywood as well in her few attempts. Minor supporting roles in My Geisha (1962) and Who's Been Sleeping in My Bed? (1963) left her deep in the shadows of leading ladies Shirley MacLaine and Elizabeth Montgomery, respectively.
Left to playing a dribbling of femme leads in such lowgrade spy intrigue and sci-fi, she was little seen after the late 1960s. W
In later years she enjoyed painting and was devoted to her religion and her dog that she named "Toto". Yoko Tani died in her native Paris of cancer at the age of 67.
– IMDb Mini Biography By: Gary Brumburgh / gr-home@pacbell.net
To view article on Yoko Tani, please click here.