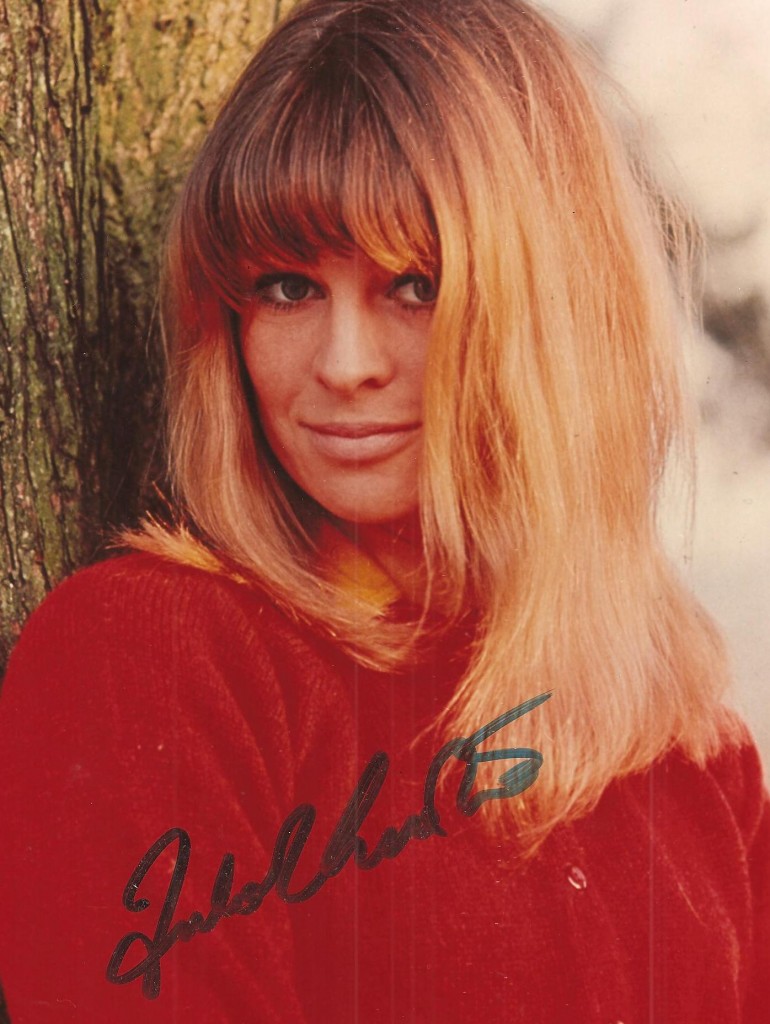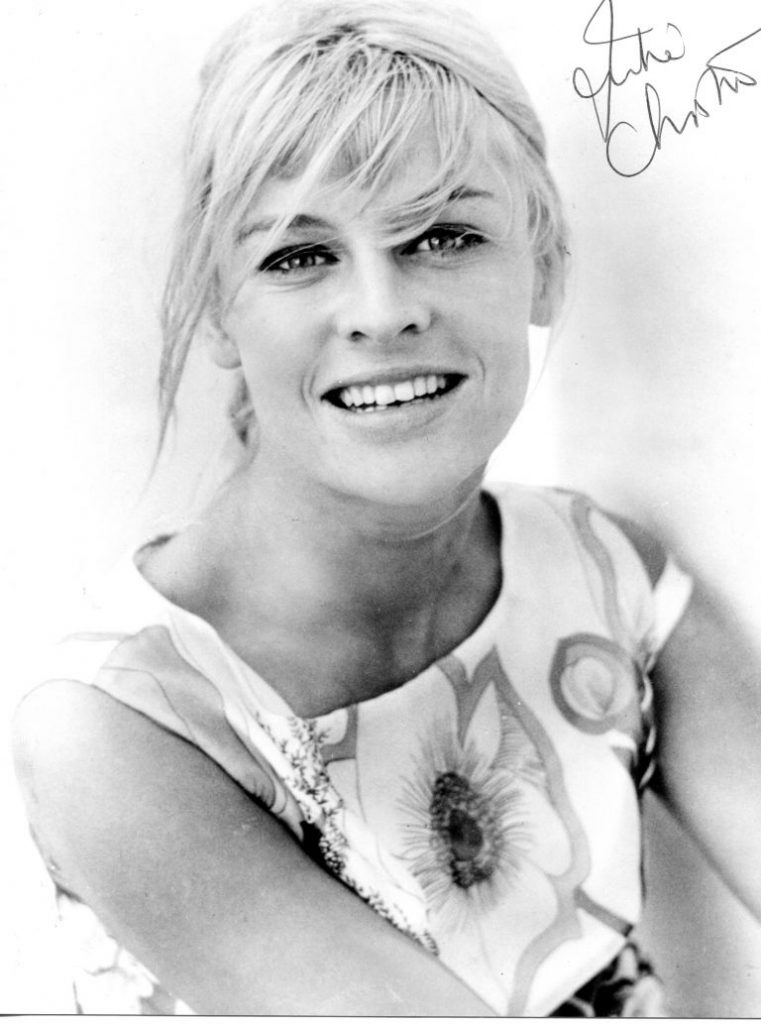 Julie Christie's entrance in "Billy Liar" is one of the most beguiling things in 60's cinema, a long fugue in which she wanders gaily through the streets of a Northern ton, swinging a large handbag. The sequence owes something to the nouvelle vague and as that was a liberating movement so is she a liberating spirit. She is Billy's escape route. He can pour out his troubles to her. She is the girl who has been around, who takes off when she feels like it and returns just as simply to the nest. She throws the film off balance. She adds a touch of stardust but she is so strong and bewitching that it does not matter. She has a quality of love. She looks at George C. Scott in the same way in "Petulia". She is warm and protective. She is sunny and desirable. Momentarily there is a pinched hurt look in her eyes then she smiles that marvellous smile again. It was said hen she appreared that she represented the new young girl of the 60's. Mabye, but none of the subsequent imitations came anywhere near her." – David Shipman – "The Great Movie Stars – The International Years" (1972).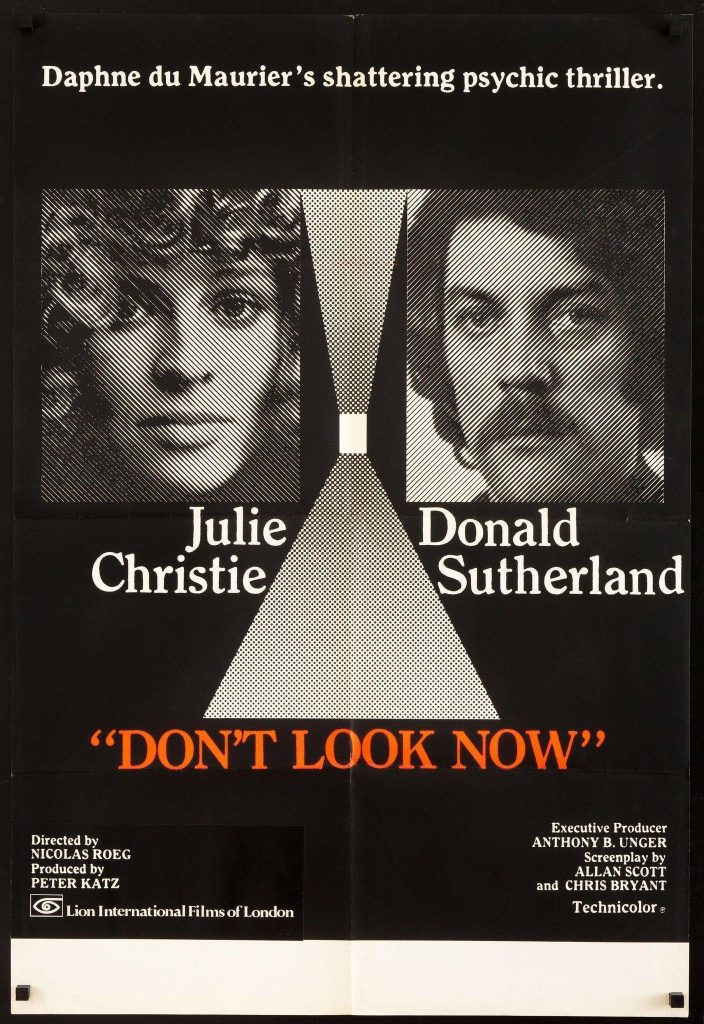 Julie Christie was to the forefront of British cinema of the 1960's and has made significant movies in every decade since then. She was born in 1941 in Aasam, India. She had amajor role opposite Stanley Baxter in "The Fast Lady" in 1962. She starred opposite Tom Courtney in "Billy Liar", Dirk Bogarde in "Darling", Terence Stamp and Alan Bates in "Far From the Madding Crowd" and Omar Sharif in "Dr Zhivago". In the 70's she starred opposite Warren Beatty in "McCabe and Mrs Miller", "Heaven Can Wait" and "Shampoo". In the 1990's she was in "Fools of Fortune" and "Afterglow" and just recently she gave a stunning performance in "Away From Her".
TCM Overview:
An iconic figure of the 1960s, actress Julie Christie was an Academy Award-winning actress who appeared in a small but substantial number of classic films in her native England and America during the '60s and early 1970s. She was perhaps best known to international audiences as Lara in David Lean's "Doctor Zhivago" (1965), but also enjoyed memorable leading roles in Robert Altman's "McCabe and Mrs. Miller" (1971) and "Shampoo" (1975), both starring her longtime romantic companion Warren Beatty. An independent attitude and interest in political affairs reduced her screen appearances in the 1980s, but she made a triumphant return to film in the mid-1990s in Kenneth Branagh's "Hamlet" (1996). Since then, she made several notable movies, including "Afterglow" (1997) with Altman, which netted her third Academy Award nomination, before playing the mother of Achilles in "Troy" (2004), Madame Rosmerta in "Harry Potter and the Prisoner of Azkaban" (2004), and Kate Winslet's disapproving mother in "Finding Neverland" (2004). In "Away from Her" (2006), she gave a moving performance as a woman stricken with Alzheimer's that earned her high praise and a number of critics awards, all of which solidified Christie's standing as one of the finest veteran actresses of her time.
Christie was born Julie Frances Christie on April 14, 1941, in Assam, India, on her father's tea plantation. Her education began at a convent in India before she was sent to England and France to complete her studies. A fascination with the artist's lifestyle led to her enrolling in London's Central School of Speech and Drama training, where she made her professional debut on stage in 1957. Her first brush with fame came via a television series, "A for Andromeda" (BBC, 1961), in which she played an artificial human created from the DNA of a deceased science lab assistant. She made several more television appearances before making her film debut in a pair of comedies for the legendary Ealing Studios, "The Fast Lady" (1962) and "Crooks Anonymous" (1962). Her near-flawless features and discernible talent caught the attention of producer Albert Broccoli, who considered her for the role of Honey Rider in their debut James Bond film, "Dr. No" (1962). Unfortunately, her svelte figure put her out of the running and the part famously went to the more voluptuous Ursula Andress.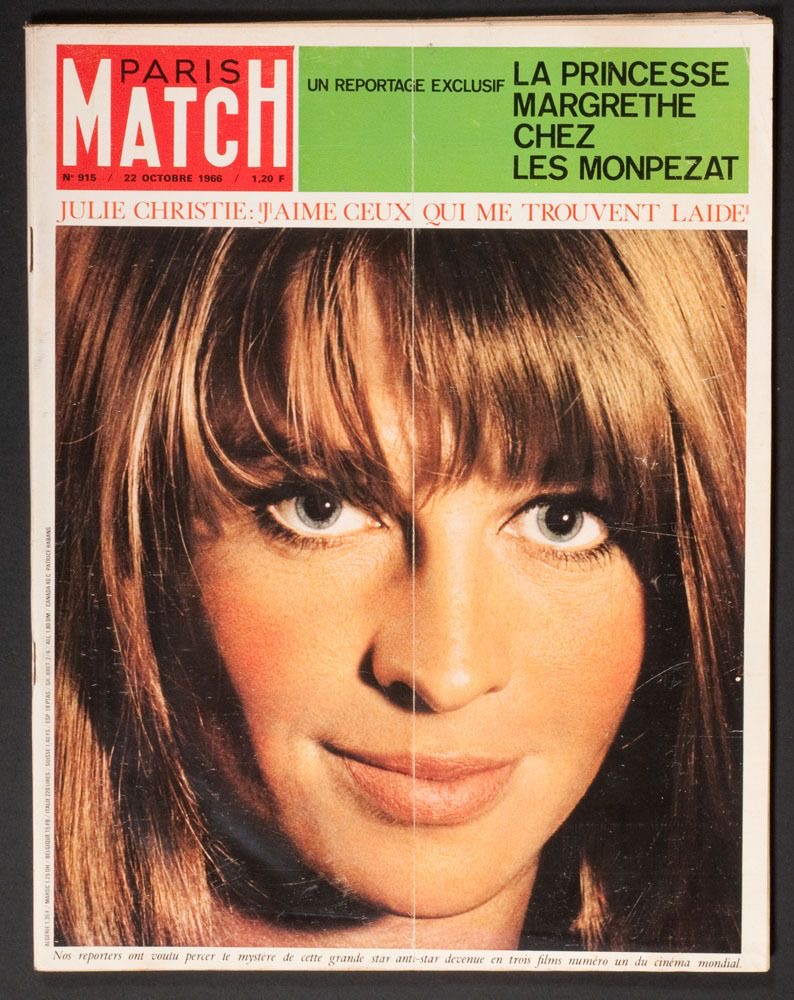 When an actress dropped out of the role of Liz, the supremely confident friend and love interest to Tom Courtenay's full-time dreamer in "Billy Liar" (1963), director John Schlensinger chose her to take over the part. It was perfect casting, as audiences around the world fell deeply for her smart and sexy persona. The success of the film ushered Christie into the major leagues, where she found herself working with the iconic American director John Ford in one of his final projects, a biopic about Irish playwright Sean O'Casey titled "Young Cassidy" (1963). Christie again stepped in for another actress – in this case, Shirley MacLaine – for "Darling" (1965), a provocative drama about a manipulative young actress and jet setter that reunited her with director John Schlesinger. This time, the results were even greater than before. Christie took home the Academy Award and BAFTA for her performance, with her portrayal of the rise and fall of a swinging sixties British girl helping to make her a pop culture icon. This image was further cemented by her appearance in the 1967 documentary "Tonite Let's All Make Love in London," which covered the hipster scene in England.
Charlton Heston wanted Christie for his historical drama "The War Lord" (1965), but to his dismay, discovered that her rapid ascent to stardom had put her out of the studio's price range. Instead, Christie signed on to play Lara, the love object of Omar Sharif's "Doctor Zhivago" in the David Lean epic. A worldwide smash hit, the film further solidified Christie's status as an "It Girl" of the moment, but in a move that would be echoed throughout her career, she decided to move away from Hollywood productions and concentrate on more artistic endeavors for her next film. Her fascination with French New Wave director Francois Truffaut led to her being cast in a dual role as the obedient wife of fireman Guy Montag (Oskar Werner) as Clarisse, a young woman who breaks the rules of a future society by hoarding books in "Fahrenheit 451" (1966). At the time of the production, Christie was deeply involved with another sixties movie icon, actor Terence Stamp, whom she had met while making "Far From the Madding Crowd" (1967) for Schlesinger. Stamp was originally cast in the role of Montag, but stepped away from the film due to the intensity of his romance with Christie. The two were later enshrined as lovers in The Kinks' masterpiece single, "Waterloo Sunset."
"Far from the Madding Crowd" was Christie's first taste of negative publicity. Critics lambasted her for what they called a "mod" interpretation of Thomas Hardy's 19th-century heroine, Bathsheba Everdyne. But Christie's attention had been drawn away by the arrival of American actor Warren Beatty, with whom she began a seven-year relationship that reduced her screen appearances dramatically over the next decade. In fact, her last box-office hit came just one year after "Madding" with "Petulia," a romantic drama about the romance between a staid doctor (George C. Scott) and a flighty but vulnerable socialite (Christie). Christie's relationship with Beatty became the dominant interest in her life as the Sixties came to a close. She turned down numerous parts for films that later became substantial hits, like "They Shoot Horses, Don't They?" (1969), "Anne of a Thousand Days" (1969), and "Nicholas and Alexandra" (1971), preferring instead to devote her infrequent performances to loftier projects like "The Go-Between" (1971), which was written by playwright Harold Pinter, and "McCabe and Mrs. Miller" (1971), a Western drama by Robert Altman that also starred Beatty. For her work as a shrewd madam in the Old West, Christie netted her second Academy Award nomination, but the film's critical success did not lure her back to moviemaking on a full-time basis.
Instead, she continued to pick and choose her projects with care, and for the most part, her eye for quality material proved dead-on. She raised eyebrows in a graphic sex scene with Donald Sutherland in the eerie horror film "Don't Look Now" (1973); played herself in Altman's "Nashville" (1975); and that same year, starred again with Beatty in "Shampoo," a devastating look at the soulless culture of wealthy Southern Californians at the dawn of the 1970s. Prior to its production, Christie's relationship with Beatty had come to an end, but the pair remained close friends, collaborating several years later in his charming update of "Heaven Can Wait" in 1978. Christie also helped inspire Beatty to pursue his epic masterpiece, "Reds" (1981) after a trip to Russia in the '70s. He had offered her the role of Louise Bryant, but she refused it, with the part going instead to Beatty's then-girlfriend, Diane Keaton. It was for her inspiration, that Beatty extended grateful thanks to Christie his Oscar acceptance speech and in the film's credits.
Christie relocated to England after the collapse of her relationship with Beatty, subsequently becoming involved with journalist Duncan Campbell, with whom she remained for the next 30 years. True to form, she continued to turn down projects; she was offered $1 million to star in "The Greek Tycoon" (1978) but refused, passed on "The Verdict" (1982), and quit "American Gigolo" (1980) after John Travolta briefly replaced Richard Gere. Instead, Christie became deeply involved in the nuclear disarmament movement, as well as a passionate campaigner for animal rights, a cause she took up after seeing farm animals abused during "Far from the Madding Crowd." Her sporadic film roles reflected her political consciousness as well. She appeared in "The Gold Diggers" (1983), Sally Potter's experimental film about culture, commerce, and cinema; as well as narrated "The Animals Film" (1981), an animal rights documentary.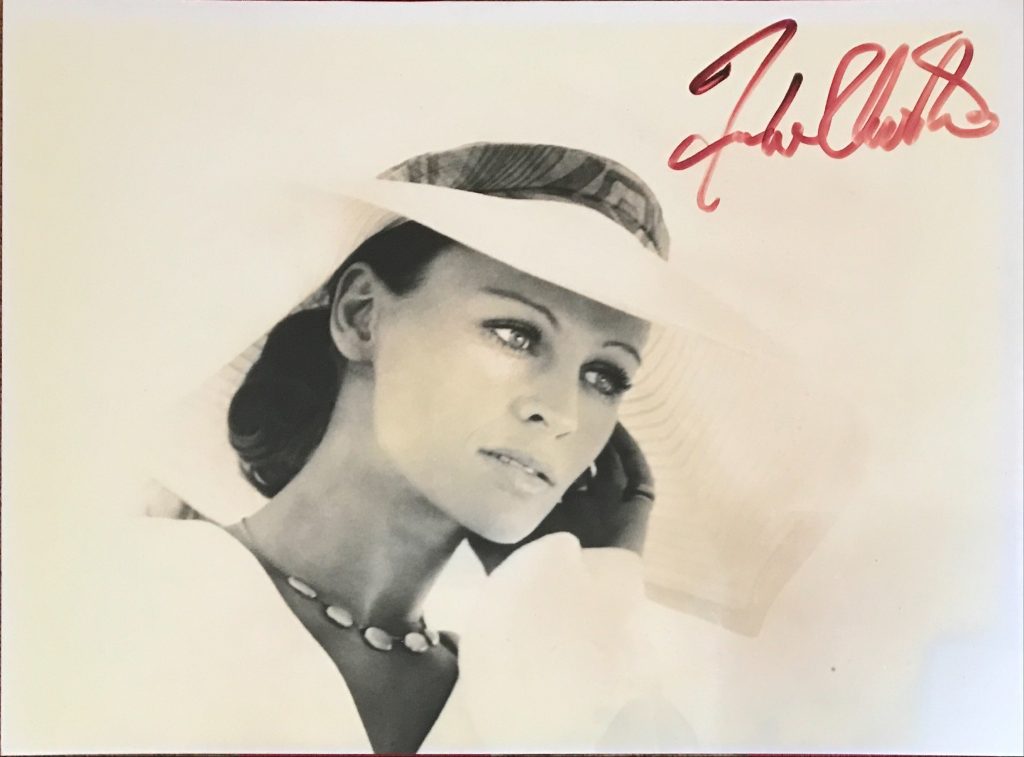 She also found the time to appear in a handful of notable art house projects, including the Merchant-Ivory drama, "Heat and Dust," and earned a Cable ACE award for her turn in "Separate Tables" (1983), another collaboration with old pal Schlesinger. But for the most part, Christie's onscreen appearances were few and far between for the next decade. She did, however, cause a stir in London's West End in 1995 when she appeared in a revival of Pinter's "Old Times," her first theatrical turn in decades. In 1996, she made a rare return to a Hollywood film in Rob Cohen's absurd but exciting fantasy film "Dragonheart." The project seemed to signal a revived interest in acting for Christie, who quickly followed this project with a string of quality film and television productions. She co-starred with Albert Finney and Richard E. Grant in the Dennis Potter-scripted miniseries, "Karaoke" (1997), as well as, more famously, taking on the role of Queen Gertrude in "Hamlet" (1997) for the chance to work with its director and star, Kenneth Branagh. Her greatest success in decades came a year later when she starred in Alan Rudolph's best film to date, "Afterglow" (1997), which was produced by her old friend, Robert Altman. Her performance as a neglected wife who falls for a younger man earned her a third Academy Award nomination. But in typical Christie form, she did not pursue further fame or notable parts, preferring instead to handpick those scripts that interested her as an artist.
In 2001, Christie appeared in "No Such Thing," Hal Hartley's offbeat retelling of "Beauty and the Beast." Her co-star, Canadian actress Sarah Polley – who was something of an iconoclast herself – was immediately taken with Christie's independent stance, and formed a close relationship with her. From there, Christie enjoyed supporting roles in three widely seen Hollywood productions, playing the mother of Achilles (Brad Pitt) in Wolfgang Petersen's "Troy" (2004); Kate Winslet's disapproving mother in the moving "Finding Neverland" (2004), starring Johnny Depp as playwright J.M. Barrie; and Madam Rosemerta, the landlady of the Three Broomsticks pub, in "Harry Potter and the Prisoner of Azkaban" (2004). Following the art house drama, "The Secret Life of Words" (2005), Polley cast her in her feature directorial debut, "Away from Her" (2006), a role she had specifically written for the actress. Christie's performance as a woman stricken with Alzheimer's who develops an affection for a fellow patient (Michael Murphy) at a rest home – much to the concern of her husband (Canadian actor Gordon Pinset) – received almost universal critical acclaim and netted the veteran actress a Golden Globe win for Best Actress in a Motion Picture Drama in 2008. The momentum earned Christie an Oscar nomination from the Academy for Best Performance by an Actress in a Leading Role, the fourth of her illustrious career. She followed up with an appearance in the ensemble romance "New York, I Love You" (2009), the British thriller "Glorious 39" (2009), and the disappointing "Twilight" knockoff "Red Riding Hood" (2011).
The above TCM overview can also be accessed online here.