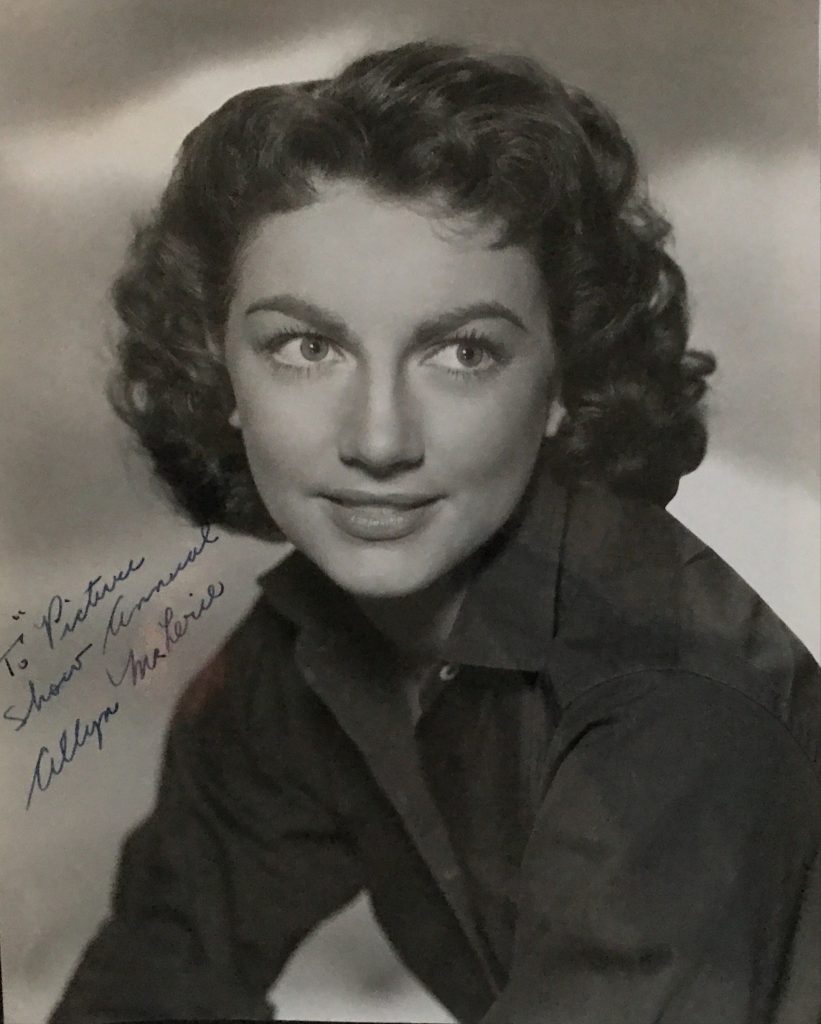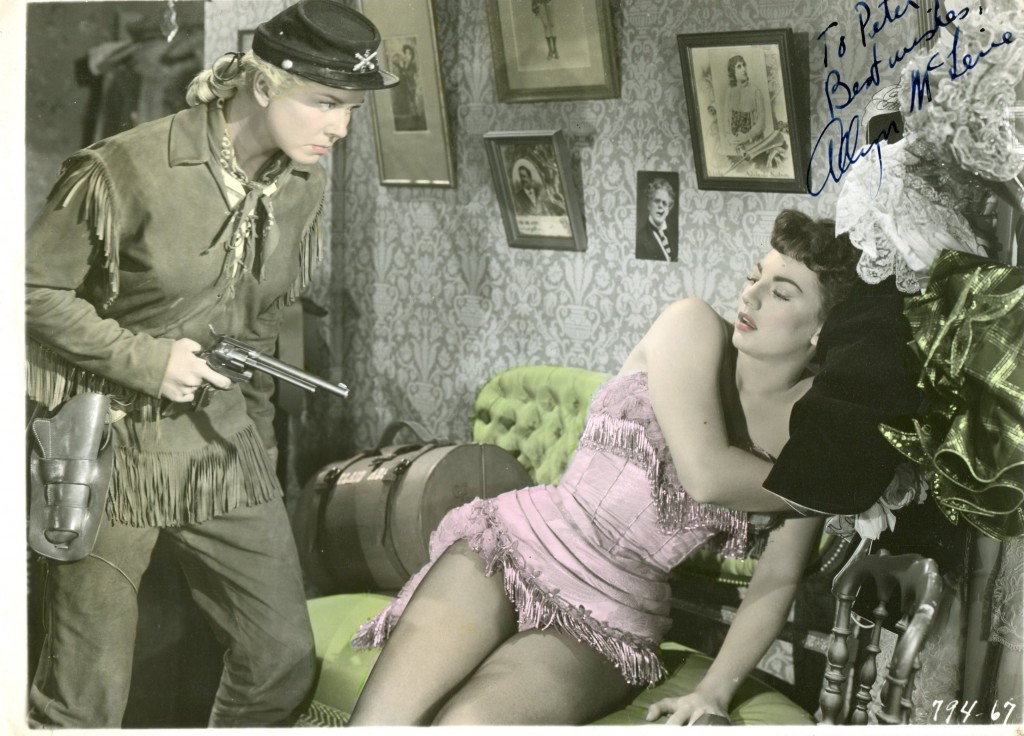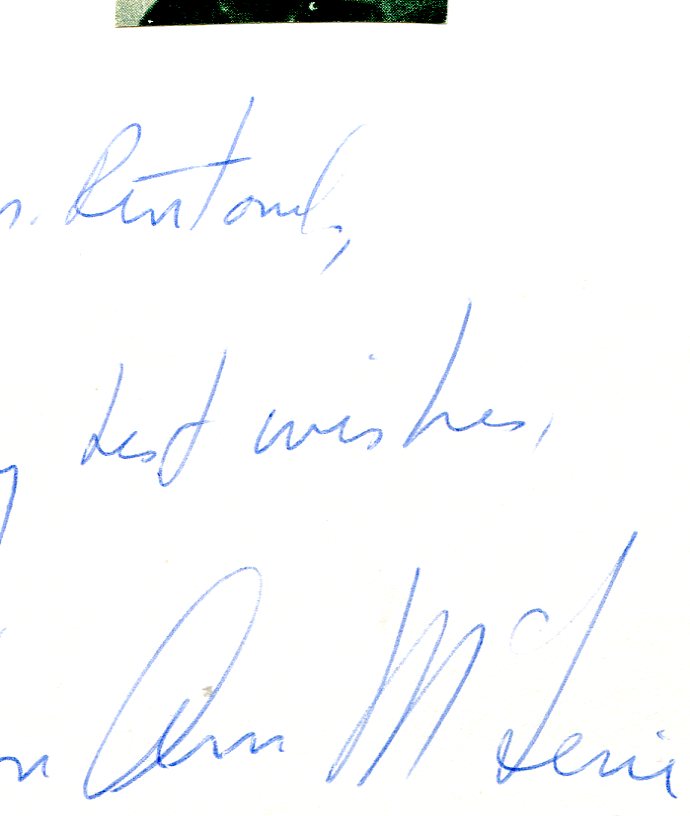 Allyn Ann McLerie. Obituary in "Playbill" in 2018.
Allyn Ann McLerie was born in Canada in 1926.   She starred on Broadway in "Where's Charlie" in 1948.   She went on to make the film of the show in 1952.   Her two best known film roles are "Calamity Jane" with Doris Day and Howard Keel in 1953 and "They Shoot Horses Dont' They" with Jane Fonda, Michael Sarrazin and Susannah York in 1969.
Allyn Ann McLerie, who had a celebrated career on the Broadway stage before exploring a variety of roles on screen, has died at the age of 91 following a battle with Alzheimer's disease. Her death was confirmed to The New York Times by her daughter, Iya Gaynes Falcone Brown.
Ms. McLerie made her Broadway debut at the age of 16 in the dancing ensemble of 1943's One Touch of Venus. She then appeared in the original production of On the Town, marrying co-star Adolph Green the following year (they divorced in 1953).
She next starred in Frank Loesser and George Abbott's Where's Charley? opposite Ray Bolger. Her performance as Amy Spettigue (who sings the soprano staple "The Woman In His Room") earned Ms. McLerie a 1949 Theatre World Award.
Her later Broadway credits included the musical comedies Miss Liberty and Redhead and the 1960 revival of West Side Story (in which she played Anita opposite the musical's original stars, Larry Kert and Carol Lawrence; Chita Rivera, who originated the role, was on Broadway at the same time in Bye Bye Birdie). Ms. McLerie made her last Broadway appearance in 1963 in the musical revue The Beast in Me.
On screen, Ms. McLerie is known for her work in such films as Calamity Jane and Cinderella Liberty, as well as on TV in Cannon, The F.B.I., The Tony Randall Show, and, later in her career, The Days and Nights of Molly Dodd.
Ms. McLerie married the late actor George Gaynes in 1953; the two briefly shared the screen as love interests in a two-episode arc of Punky Brewster. She is survived by their daughter, as well as a granddaughter and two great-granddaughters