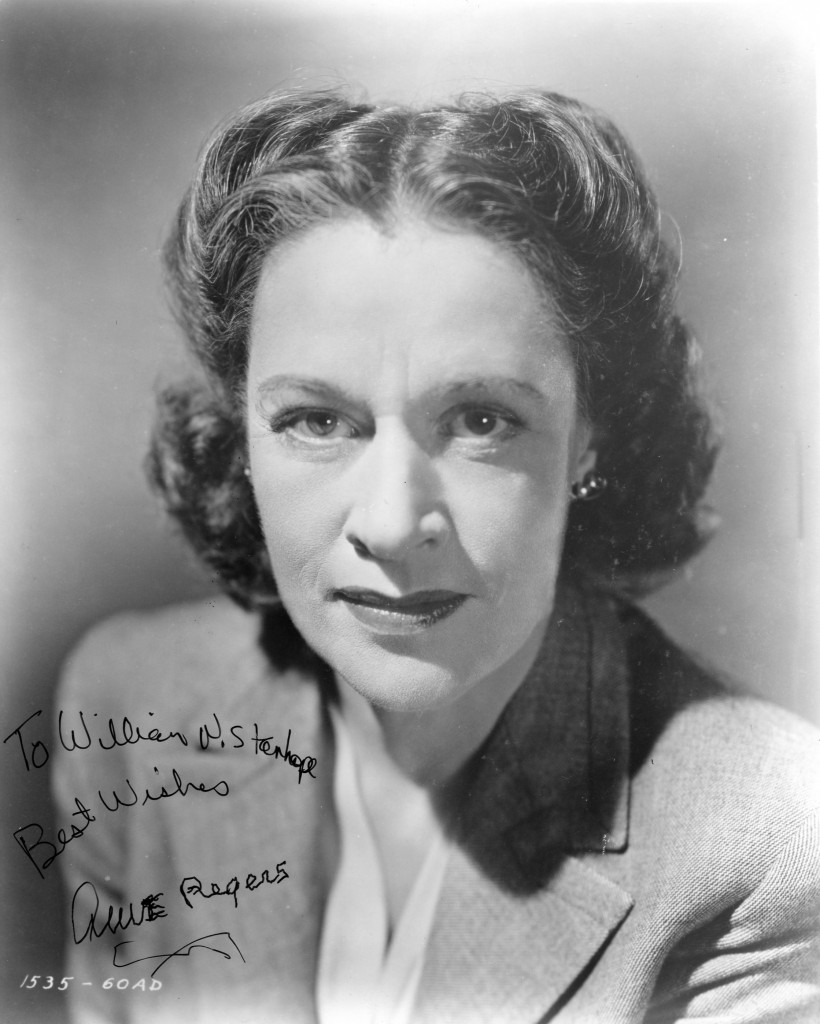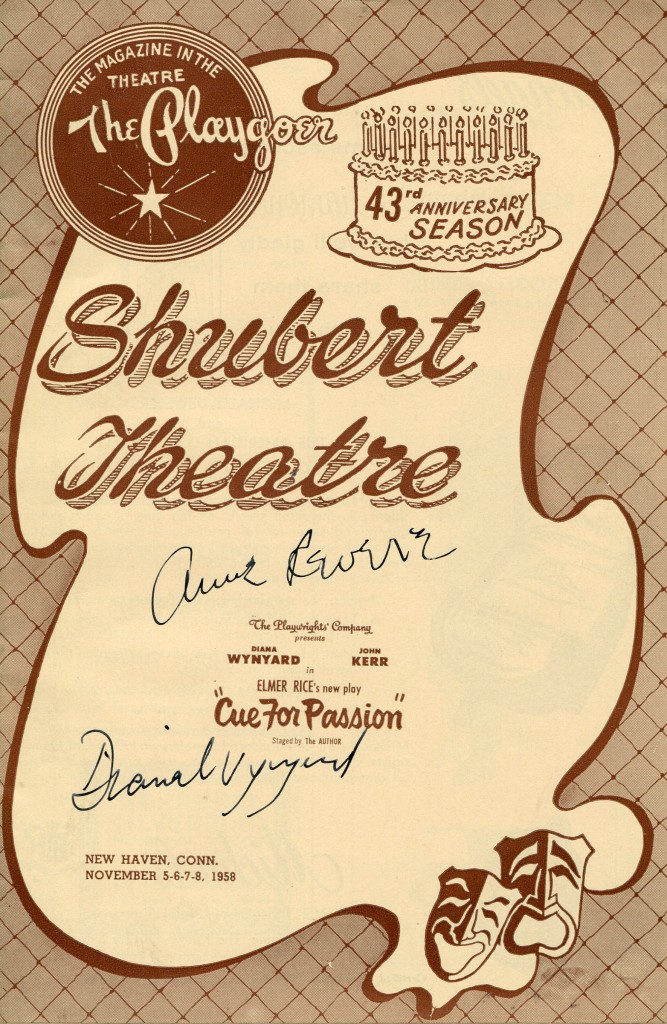 Anne Revere was born in 1903 in New York City. She made her Broadway bow in 1931 in "The Great Barrington". In 1934 she made her movie debut in "Double Door". She won an Oscar for her performance as Elizabeth Taylor's mother in "National Velvet" in 1945. She also played Jennifer Jones's mother in "Song of Bernadette". Her other films include "Gentleman's Agreement", "Body and Soul", "A Place in the Sun" and "The Keys of the Kingdom". Anne Revere died in 1990 at the age of 87.
Her IMDB entry:
Veteran character actress Anne Revere became another in the long line of talented artists whose careers would crash under the weight of the "Red Scare" hysteria that tore through Hollywood in the 1940s and 1950s. Born in Manhattan and a direct descendant of Revolutionary War figure Paul Revere, Anne graduated from Wellesley College, then trained for the stage at the American Laboratory Theatre.
She made her Broadway bow in 1931 with "The Great Barrington" and her film debut in a version of another Broadway play, Double Door (1934). Returning to Broadway after receiving no other film offers, she would not make another movie until 1940…then she stayed. She went on to epitomize the warm, wise and invariably stoic mother to a number of great "golden age" stars, her understated power and intensity capturing the hearts of critics and war-torn audiences alike. Her plain, freckled, careworn looks appeared equally at home on the frontier or in a tenement setting. Anne was nominated three times for an Oscar for her strong, matriarchal figures — as Jennifer Jones' mother inThe Song of Bernadette (1943), Elizabeth Taylor's in National Velvet (1944) and Gregory Peck's in Gentleman's Agreement (1947), winning the Oscar on her second try forNational Velvet (1944).
A versatile talent, she extended her range to include a number of brittle, neurotic and even crazy ladies. This all ended abruptly in 1951 when her name appeared as one of 300 on the infamous "Hollywood blacklist". She had just completed a major role asMontgomery Clift's Salvation Army mom in A Place in the Sun (1951). She stood on her Fifth Amendment rights before the Communist-obsessed House Un-American Activities Committee and, as a result, her part in that film was reduced to a glorified cameo. She did not appear in another film for nearly 20 years (a starring role in a new TV series was also taken from her).
In the interim, she and husband Samuel Rosen, a stage actor, writer and director, ran an acting school in Los Angeles before relocating to New York, where she managed to find employment in stock productions and under the Broadway lights. She received the Tony Award during the 1960-1961 season for her fine portrayal of a spinster sister in Lillian Hellman's "Toys in the Attic," a part that went to British actress Wendy Hiller when it transferred to film. TV jobs began coming her way again in the mid-1960s, and by 1970 she was working sporadically on such daytime soaps as Search for Tomorrow (1951) andRyan's Hope (1975). She appeared briefly in Tell Me That You Love Me, Junie Moon(1970) starring Liza Minnelli, and then earned a showier part in Birch Interval (1976).
Anne passed away after contracting pneumonia at age 87 and was survived by a sister. She had no children. Although a victim of "Cold War" paranoia, she always persevered, showing the same kind of grit and courage that embodied her gallery of characters on film.
– IMDb Mini Biography By: Gary Brumburgh / gr-home@pacbell.net
Her IMDB entry can also be accessed online here.