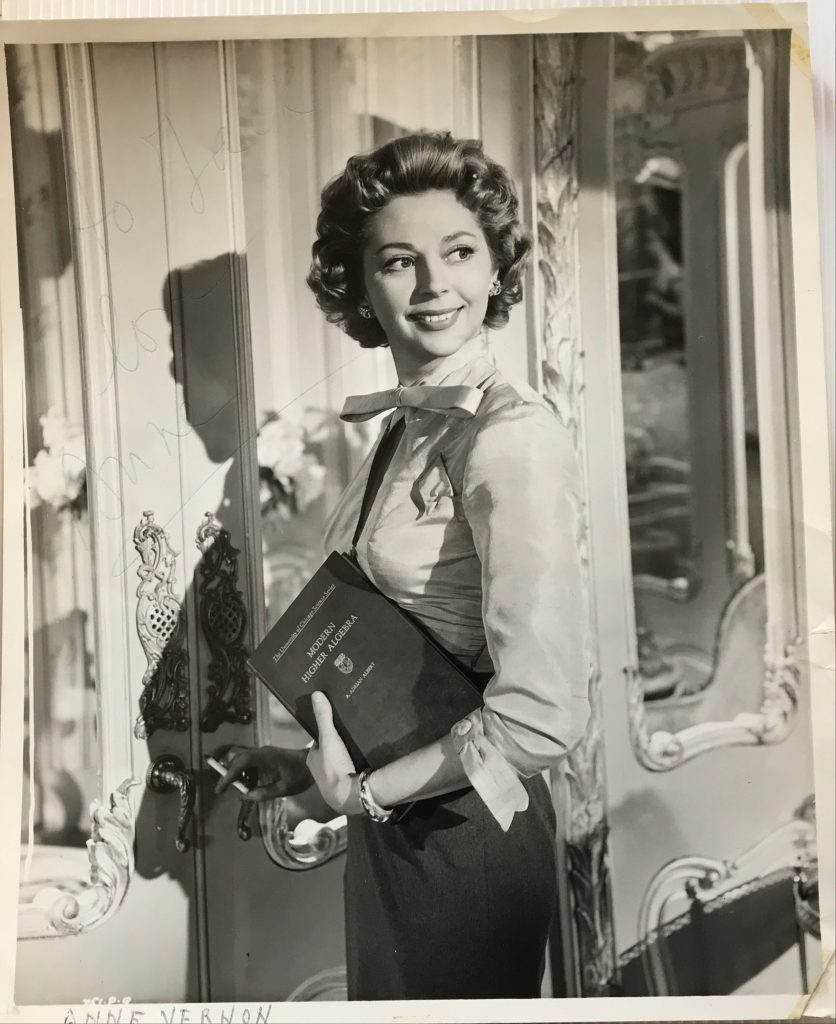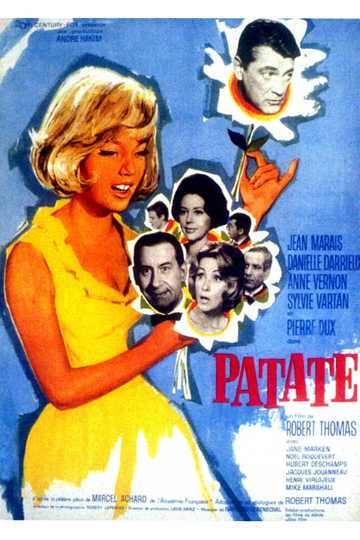 Anne Vernon was born in 1924 in Saint-Denis, France. She made her movie debut in 1948. Her films include "Shakedown", "A Tale of Five Cities", "Time Bomb" and "The Love Lottery" in 1954 opposite David Niven. Her last television credit was in 1972.
Her IMDB entry:
Gallic Actress Anne Vernon, who was born Edith Antoinette Alexandrine Vignaud in Saint-Denis, France, on January 24, 1925, is not well known outside of Europe. Following graduation from the Paris Ecole des Beaux Arts, she found work as a model and apprenticed with an advertising designer. Developing an interest in acting, she subsequently toured with a French theatre group before embarking on a movie career. Glamorous leading lady roles came her way beginning in 1948, particularly in light post-war romantic souffles and farcical comedies where she sweetly played ingénues both English-speaking (Warning to Wantons (1949)) and non-English speaking (Edward and Caroline (1951)). Capable of tense dramatic roles as well, she made only one Hollywood film during her career, playing second femme lead in the film noir Shakedown (1950) withHoward Duff and Peggy Dow. Audiences might recognize her from the British films Terror on a Train (1953) [aka Terror on a Train] as bomb defuser Glenn Ford's wife, and the mild comedy The Love Lottery (1954), as part of a love triangle with David Niven and Peggy Cummins. For the most part, however, Anne stayed on French/Italian soil appearing opposite such dashing leading men as Daniel Gélin, Vittorio Gassman and Jean Marais. In the 1960s she matured into chic, maternal roles, most noticeably as Catherine Deneuve's cautious, concerned mother in The Umbrellas of Cherbourg (1964) [The Umbrellas of Cherbourg]. Surprisingly, she also had a role in the notorious soft-core lesbian flickTherese and Isabelle (1968). Following some TV work in the early 1970s, Anne gently phased out her career.
– IMDb Mini Biography By: Gary Brumburgh / gr-home@pacbell.net
Her IMDB entry can also be accessed here.