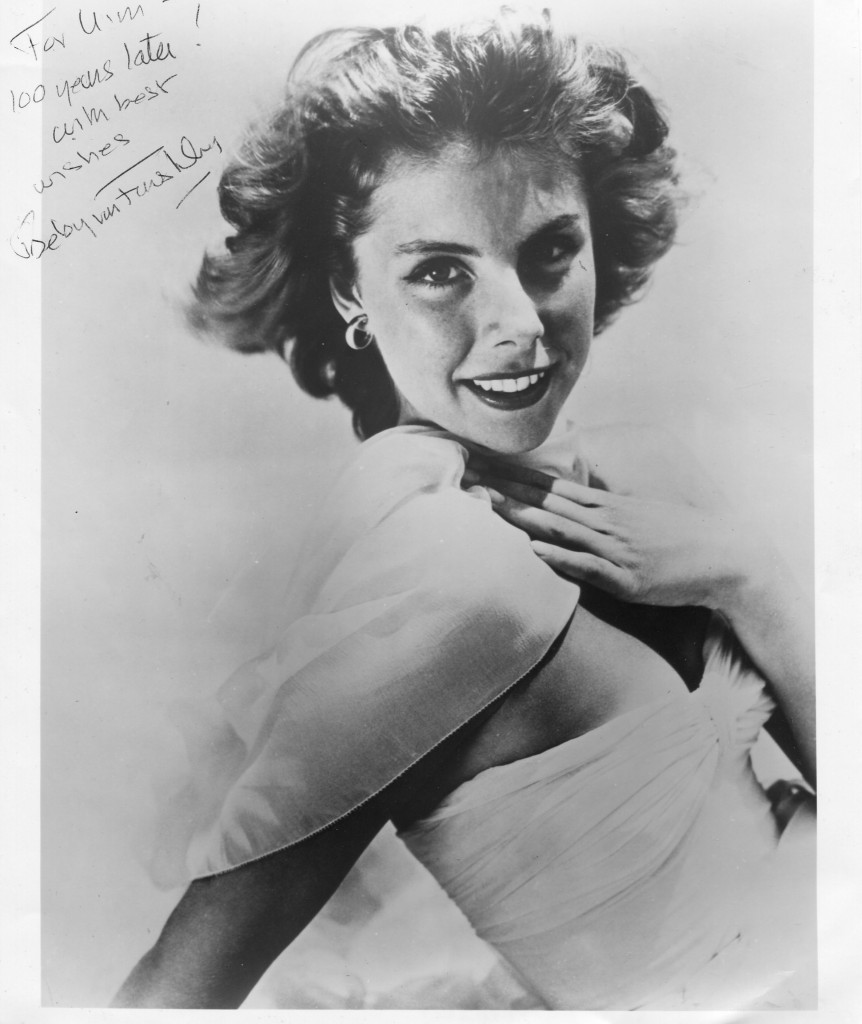 Betsy Von Furstenberg was born in 1931 in Germany. She made her debut on film in Germany and came to the U.S. in 1951. Her film career has been totally on television and include "Adventure in Paradise" in 1960 and "The Defenders" in 1963.
IMDB entry:
This elegant, ladylike 50s Broadway star was born in Heiheim Heusen, German on August 16, 1931, the daughter of Count Franz-Egon von Furstenberg and his wife Elizabeth (Johnson). A lady of privilege, Betsy moved to America growing up and attended Miss Hewitt's Classes and New York Tutoring School. With designs on acting, she prepared for the theater at the Neighborhood Playhouse with Sanford Meisner and made her stage debut in New York at the Morosco Theatre in 1951 with "Second Threshold." She went on to create a gallery of breezy and stylish debutantes and society girls and enjoyed her first major hit playing Myra Hagerman in "Oh, Men! Oh, Women!" in 1953. Her role would be played by Barbara Rush in the 1957 movie version. Betsy continued with prime roles throughout the 1950s in such plays as "The Chalk Garden," "Child of Fortune," "Nature's Way," "Wonderful Town" and "Much Ado About Nothing," among others. At the same time she also graced a number of live and taped TV dramas, including 'Playhouse 90," "Alfred Hitchcock Presents" and "Kraft Television Theatre" and a variety of talk shows.
In the 1960s Betsy appeared in another sparkling comedy hit playing the role of Tiffany in "Mary, Mary" starring Barbara Bel Geddes and Barry Nelson. Again, however, when it came time to film the movie version, Betsy was replaced…this time by then-popular TV star Diane McBain. Making her first and only film appearance in the Italian-made _Donne senza nome (1949)_ [Women Without Names], one can only surmise the film career she might have had, had she been able to recreate some of her lovely stage roles. In the 1970s Betsy was seen opposite Maureen Stapleton in "The Gingerbread Lady" and played Sybil in a production of "Private Lives." Light comedies also came her way with "There's a Girl in My Soup" (with Don Ameche and Taina Elg), "Absurd Person Singular," "Status Quo Vadis" and "Avanti!"
Married to Guy Vincent de la Maisoneuve, she retired from the stage in later years but was glimpsed quite often in high society gatherings and theater benefit functions.
– IMDb Mini Biography By: Gary Brumburgh / gr-home@pacbell.net