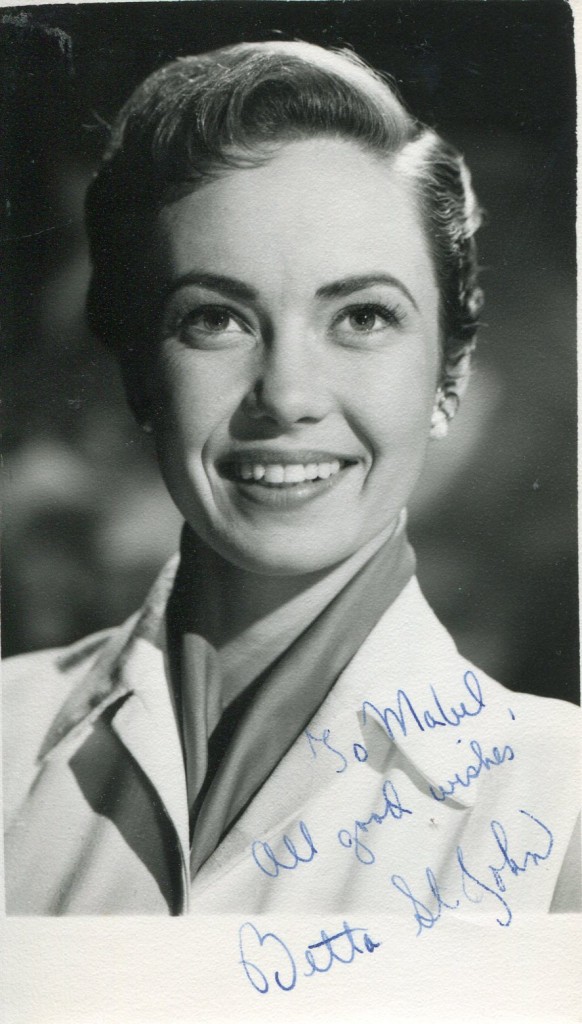 Betta St John. IMDB
Gary Brumburgh's entry:
Born in Hawthorne, California in 1929, the former Betty Striegler entered pictures as a juvenile. She made her film debut at age 10 in the unbilled role of a little girl who singsMarlene Dietrich's song "Little Joe" in the classic western Destry Rides Again (1939).
She appeared in an Our Gang short and had another unbilled role in Jane Eyre (1943). Rodgers and Hammerstein took notice of this young, attractive singing/dancing talent and cast her in a small role in "Carousel" in 1945.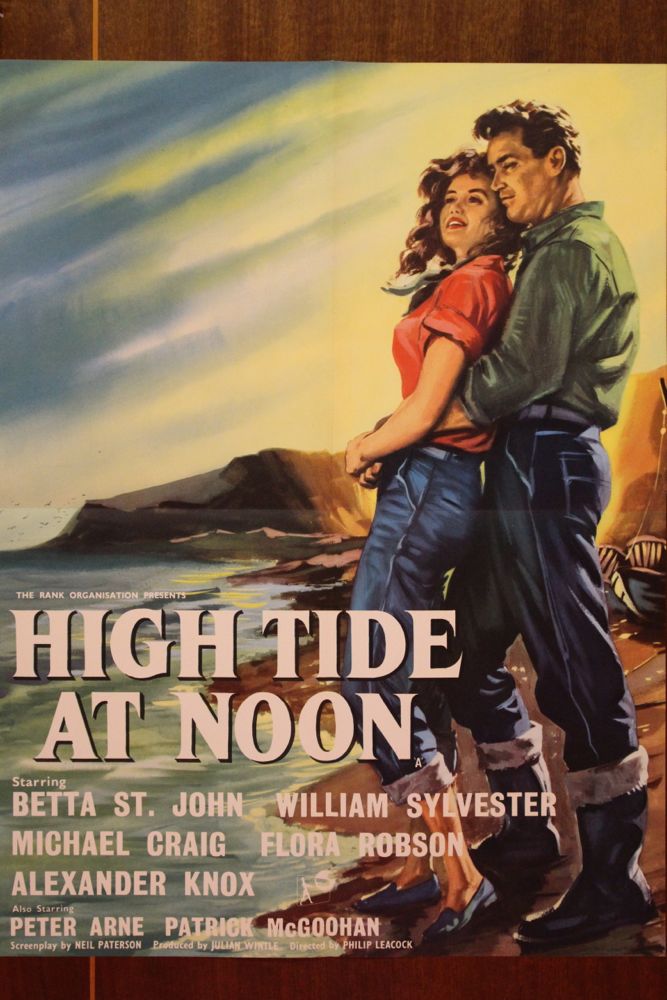 When the musical team were ready to cast the role of "Liat" for their new musical "South Pacific" starring Mary Martin and Ezio Pinza in 1949, they had to look no further than the beautiful, exotic-looking Betta.
A blockbuster hit come opening night, she did the show's London tour and met British actorPeter Grant while there. They married in 1952 and settled at first in Hollywood. The splash she made on the musical stage led her back to films.
Betta made her adult debut in Dream Wife (1953). In 1960, Betta decided to abandon the limelight. Her husband died in 1992.
– IMDb Mini Biography By: Gary Brumburgh / gr-home@pacbell.net