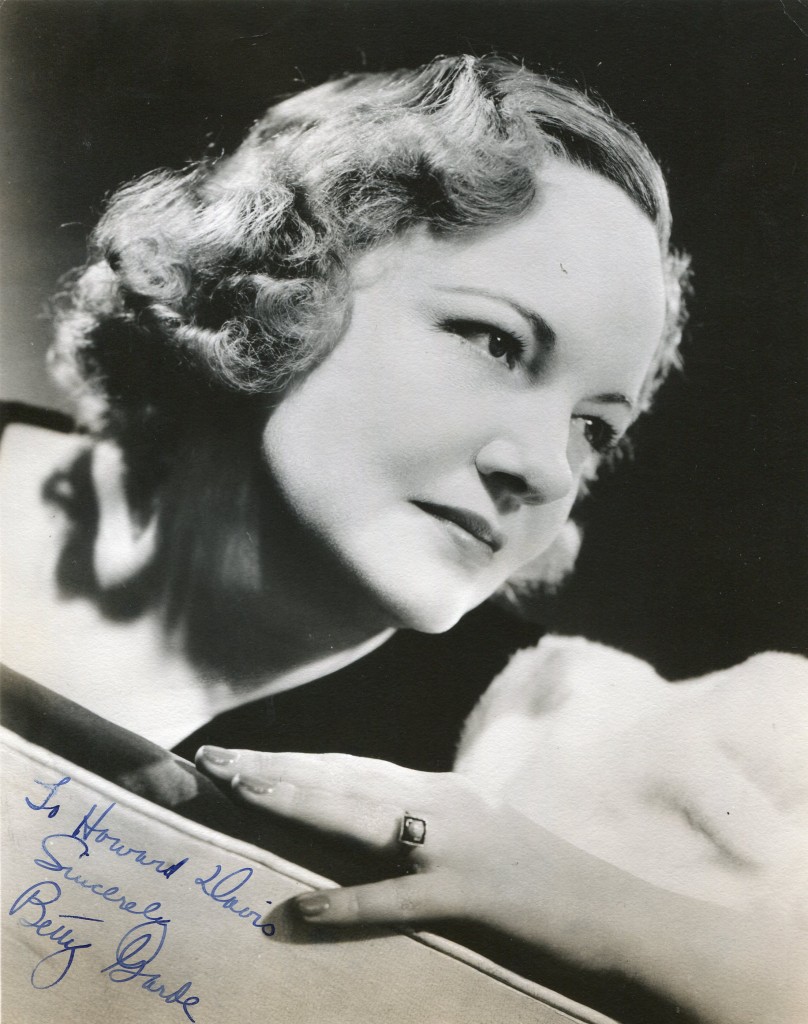 Betty Garde was born in 1905 in Philadelphia. She played Aunt Eller in the 1945 Broadway production of "Oaklahoma". Her film roles were few but choice. In 1950 she was one of the inmates in "Caged". She was also featured in "Call Northsie 777" and "Cry of the City". Betty Garde died in 1989 at the age of 84.
Her IMDB entry:
Betty Garde was a versatile actress, who began in show business after winning a playwriting competition at high school. Joining Actor's Equity in 1922, she became a noted performer on stage in Boston and Philadelphia, eventually making her debut on Broadway in 1925. Betty, at least early in her profession, was particularly noted for her penchant for comedy, often receiving high praise from the critics. During the 1930's and 40's, she became a prolific radio actress, at the same time maintaining a busy career in the theatre. In addition to voice acting, she also produced and directed her own drama series on CBS, entitled "Another Chance". She starred in and directed the soap opera "My Son and I" in 1939. Additionally, she featured on Eddie Cantor's show, in specials forOrson Welles and in the radio anthology series "Theater Guild on the Air".
Her film and television roles became more frequent from the late 1940's. She was effectively reprehensible as Wanda Skutnik, the key witness who sends innocent Richard Conte to jail in the gripping drama Call Northside 777 (1948). Another 'tough' role was her prison inmate Kitty Stark in Caged (1950), a minor film noir. Her most famous role was as Aunt Eller in the original Broadway production of "Oklahoma!" (1943). Among many guest-starring roles on the small screen, her stand-out performance has to be that of Lois Nettleton's overwrought landlady, Mrs. Bronson, in the seminal Twilight Zone(1959) episode 'The Midnight Sun'.
– IMDb Mini Biography By: I.S.Mowis
The above IMDB entry can also be accessed online here.