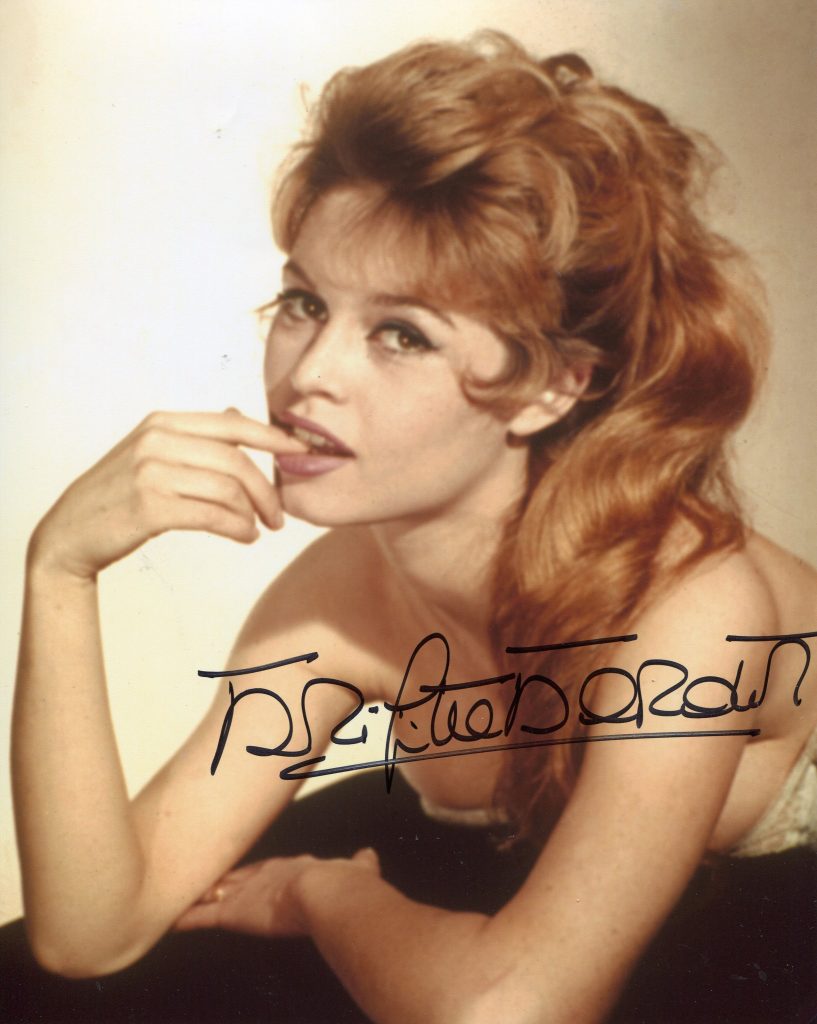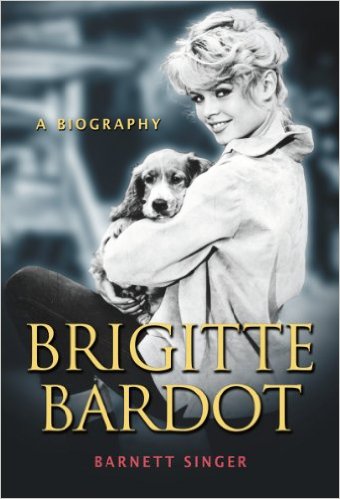 "People have heard of Brigitte Bardot who have never heard of any other French star. People have seen a Brigitte Bardot movie who have never seen any other French movie. When she rose to world prominence in 1956, she was the first non-Hollywood star ever to make it -and no one was more surprised than the French, becasue the French are always so sexy or sex obsessed or whatever. The French themselves were not originally especially turned on by Bardot but they were flattered to have a world star who belonged solely to their native film industry.The bourgeois did not like her and even fans failed to see her as a national treasure like the Lourve. She was not very good at acting – but then for most of the time she was about to make love or had just finished making it" -David Shipman in "The Great Movie Stars- The International Years". (1972).
Brigitte Bardot was one of the icons on 1950's international cinema. It is remarkable that that she managed to achieve this status while working primarily in French movies and never making a Hollywood film. She was born in Paris in 1934. She made her film debut in 1952 in "Crazy for Love". She met the actor/director Roger Vadim who guided her career and he gave her the major role in "And God Created Woman" in 1956. Her other films iucluded "Docor at Sea" opposite Dirk Bogarde, "Babette Goes to War", "Viva Maria" with Jeanne Moreau and "Shaliko" opposite Sean Connery. Her film career wound down in the 1970's and she became a noted animal rights activist.
TCM overview:
With a coquettish allure like no other actress of her time, Brigitte Bardot became a member of a rare club – that of foreign-language stars who attain international success on the silver screen. The original sex kitten – a term actually coined for the French actress – Bardot's sultry appeal made her a star in Europe in the 1950s. With the international success of "Et Dieu Crea la Femme" ("And God Created Woman") (1956), Bardot became an international sex symbol. Credited with popularizing the bikini, Bardot's uninhibited sexuality was unlike any American star of her era, save perhaps Marilyn Monroe. Bardot brought more to the film world than just sex appeal, however; her popularity proved to be a key factor in establishing a market for foreign films in English-speaking countries. Bardot would go on to age gracefully in her native land and become one of the most outspoken advocates of animal rights, proving she was always much more than a beautiful face and muse of inspiration for everyone from musicians to filmmakers to fashion designers. In fact, decades later, German supermodel Claudia Schiffer owed her entire career to Bardot, as she became the face of Guess, Inc. in the early 1990s, due simply to her amazing resemblance to the actress – proving the Bardot look of wild, cascading blonde hair and pouty lips would never go out of style.
Born Sept. 28, 1934 in Paris, France to Anne-Marie Mucel and wealthy industrialist, Louis Bardot, the future star was raised in Paris. Encouraged to study music and dance at an early age, Bardot focused on ballet, studying under Russian choreographer Boris Knyazev for three years; she was later accepted as a student of Paris' Conservatoire National Supérieur de Musique et de Danse in 1947. At the age of 15, Bardot took up modeling, appearing in the fashion magazine Jardin des Modes and later landing the coveted cover of Elle in March of 1950. Bardot's cover-shot caught the eye of young film director Roger Vadim who brought Bardot to the attention of his friend, director Marc Allégret. The model was soon offered an audition for Allégret's film "Les Lauriers sont coupés." Though Bardot landed the role, the film never went into production, but she had made a lasting impression on Vadim – the pair went on to marry in 1952, much to the dismay of Bardot's parents who had tried to keep the couple apart until Bardot's turned 18. Bardot made her film debut the same year in Jean Boyer's comedy "Le Trou Normand" ("Crazy for Love") (1952) and went on to appear in supporting roles in a number of French films thereafter.
Bardot went on to make her American film debut in "Act of Love" (1953) starring Kirk Douglas and went on to appear in Warner Brothers' epic "Helen of Troy" (1956). Though she was offered a seven-year contract with the studio, Bardot declined and returned to France to film Marc Allégret's "Futures Vedettes" ("Joy of Loving") (1955). Next, Bardot appeared in the British comedy, "Doctor at Sea" (1955) and landed her first starring role in "La Lumiere d'en Face" ("Female and the Flesh" (1956). Still a rising star, Bardot next appeared in a number of popular French films including "Cette Sacree Gamine" ("Naughty Girl") (1956), "Mi Figlio Nerone" ("Nero's Mistress") (1956) and Allégret's "En Effeuillant la Marguerite" ("Plucking the Daisy") (1956).
As Bardot's career began to take off, Vadim was offered the chance to direct his wife in "Et Dieu Crea la Femme" ("And God Created Woman") (1956). As the coy, sexy Juliette Hardy, an orphan whose beauty has caught the eye of all St. Tropez's men, Bardot made the leap to international stardom. Exuding an uninhibited sexuality unlike any American actress of the time – even Monroe, who skewered more toward a babyish, dumb blonde persona – the film cemented Bardot's status as a sex symbol worldwide. Though her career was at its peak, Bardot's personal life had hit a low point. The actress had an affair with her "Femme" co-star Jen-Louis Trintignant and, inevitably, her marriage to Vadim ended in 1957, though Bardot and Vadim maintained a professional relationship long after. In spite of any personal issues, Bardot would never deny that it was Vadim who had discovered her and changed her life's direction forever.
Now popular in America – a rare thing for a non-English speaking actress – Bardot was offered a reported $225,000 three-picture deal with Columbia. She starred in the French comedy "Une Parisienne" (1957) and followed it with the Vadim-directed "Les Bijoutiers du Clair de Lune" ("The Night Heaven Fell") (1958). Bardot was next slated to appear opposite Frank Sinatra in the Vadim-directed "Paris by Night" but the project eventually fell through. She next starred in "Babette s'en va-t-en Guerre" ("Babette Goes to War") (1959) opposite French actor Jacques Charrier, whom Bardot went on to marry that year.
With Charrier, Bardot gave birth to her first and only child, Nicholas-Jaques Charrier on Jan. 11, 1960 – an experience that Bardot did not enjoy. Her personal life again tumultuous – her marriage to Charrier was much publicized and the pair was constantly hounded by paparazzi – Bardot hit yet another low point emotionally. On her 26th birthday, she attempted suicide for the second time during production on Henri-Georges Clouzot's crime drama "La Verite" ("The Truth") (1960). Bardot completed the film, which became one of the highest grossing films in France the year it was released and was nominated for an Academy Award for Best Foreign Language Film. Bardot's personal life proved to be less successful – her marriage to Charrier ended in divorce in 1962 and her son, Nicholas, was raised by the Charrier family following the divorce.
Attempting to get her life back on track and expand her creativity, Bardot branched out into a singing career in the 1960s, releasing the pop album Inside Brigitte Bardot in 1960, followed by Brigitte Bardot Sings in 1963. Bardot also collaborated on a number of popular singles with singer Serge Gainsbourg, whom she also dated. She continued to act as well, starring in ex-husband Vadim's "Le Repos du guerrier" ("Love on a Pillow") (1962) and opposite Marcello Mastroianni as a movie star hounded by the paparazzi in the somewhat autobiographical Louis Malle film, "Vie Privée" ("A Very Private Affair") (1962). Knowing her sex kitten heyday was coming to a close, Bardot withdrew from the public eye for a brief time following the release of "Privée" but returned to the screen in 1963 to star in Jean-Luc Godard's acclaimed "Le Mépris" ("Contempt"). For all of Godard's acclaim as a filmmaker, "Mépris" received mixed reviews at the time of its release. Bardot continued to act, however, and went on to appear as herself in the American film "Dear Brigitte" (1964) starring James Stewart and in Louis Malle's "Viva Maria!" (1965), opposite Jeanne Moreau.
Bardot's box office appeal had been in slow decline for some time, with her next hit not coming until "L'Ours et la Poupee" ("The Bear and the Doll") in 1970. After filming "L'Histoire très bonne et très joyeuse de Colinot Trousse-Chemise" ("The Edifying and Joyous Story of Colinot") in 1974, Bardot retired from acting. Instead, she devoted the rest of her life to political causes – most notably, animal rights. In 1986, Bardot auctioned off a number of her own personal belongings to found the Brigitte Bardot Foundation – an organization devoted to the welfare and protection of animals. Outspoken about animal rights for many years,.