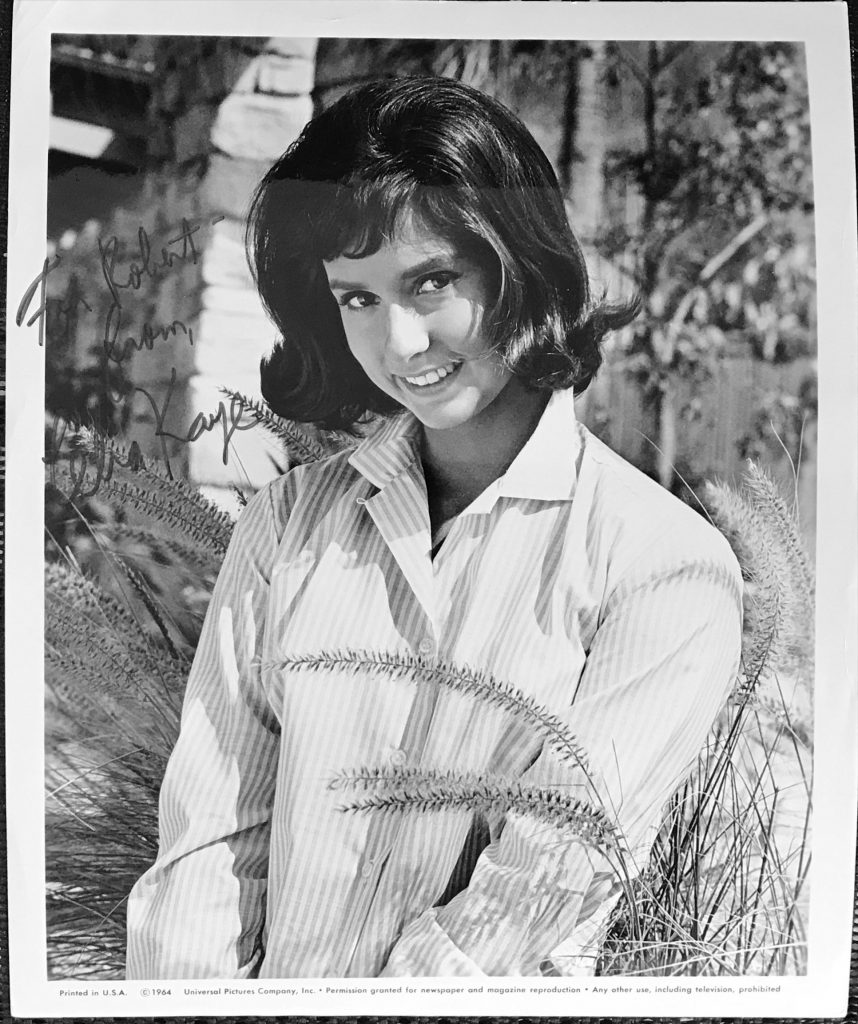 Celia Kaye. Wikipedia
Celia Kaye was born in 1942 in Jasper County, Missouri. She came to national fame in the U.S. for her part in the television series "The New Loretta Young Show" in 1961. Her movies include "Island of the Blue Dolphins" in 1964, "Wild Seed" with Michael Parks and "Fluffy" with Shirley Jones. She was featured in the iconic "Big Wednesday in 1978 which was directed by her then husband John Milius."
"Wikipedia" entry:
Celia Kaye (born Celia Kay Burkholder on February 24, 1942) is an American former actress who appeared in a recurring role as Marnie Massey, daughter of the character Christine Massey played by Loretta Young, on the comedy-drama series, The New Loretta Young Show. The program aired for twenty-six weeks on CBS from 1962 to 1963. Most of Kaye's work was on television between 1962 and 1974, with final credited film appearances ten years apart – in 1978 and 1988.[1]
In 1965, Kaye, along with Mia Farrow and Mary Ann Mobley, shared the honor of the Golden Globe Award for New Star of the Year – Actress, a reflection on her 1964 role as Karana in the film Island of the Blue Dolphins, directed by James B. Clark. The movie is based on the Scott O'Dell novel of the same name. Island of the Blue Dolphins is a fictionalized account of the true story of Juana Maria, an Indian girl stranded for eighteen years during the 19th century on one of the isolated Channel Islands of California.
Of German and Cherokee ancestry, Kaye was born in Carthage, near Joplin, Missouri to chemical engineer John W. Burkholder and his wife, Kathryn, who ran a private pre-school. When she was one year old, her family moved to Wilmington, Delaware, where her brother, Johnny, was born. She is a graduate of the now-defunct Henry C. Conrad High School near Wilmington as well as the Philadelphia Modeling and Charm School.[3] In high school, she was already interested in acting as a member of the National Thespian Society and performed in such school plays as Time Out for Ginger and Brigadoon. She listed her ambition at the time as "to be happy and successful."
After high school, Kaye moved to California, where she won a scholarship to the Pasadena Playhouse, from which she graduated in 1961. In 1962, a few months before The New Loretta Young Show premiered, Kaye made her television debut as the character "Julie Trenton" in the segment "The Traveler", one of the last episodes filmed of the ABC westernseries Tales of Wells Fargo, starring Dale Robertson. While working on The New Loretta Young Show, she continued her education, attending Los Angeles City College at night and studying modern jazz at Eugene Loring's American School of Dance.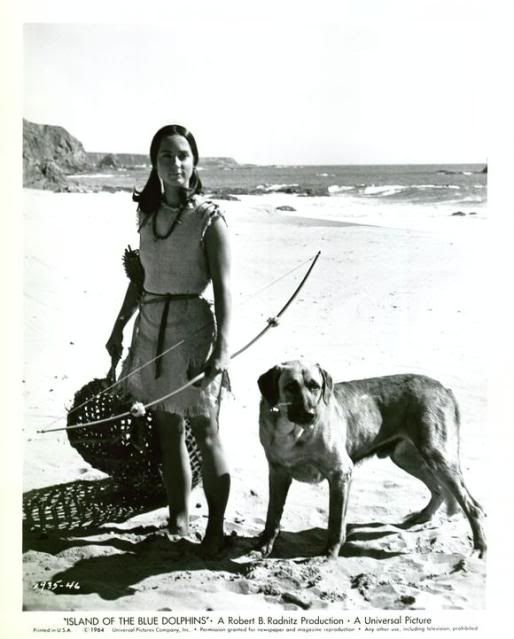 Kaye considers her association with Loretta Young "a very lucky first experience in show business … She was absolutely amazing. … She was just so warm and so inclusive of everyone that my 'awestruck' situation went away immediately….This woman walked in and it was her set. And it was her game, and her show, and it's like she had it all together and everybody just seemed to fall into place. She was in charge of everything without being harsh about it or bossy."
When The New Loretta Young Show ended, Kaye appeared twice, once as a character with her own name of "Celia", in the long-running ABC sitcom The Adventures of Ozzie and Harriet.[1] On December 6, 1964, six months after the premiere of Island of the Blue Dolphins, Kaye was cast as "Ann Shelby" opposite Dwayne Hickman in his title guest-starring role of the episode "The Clay Shelby Story" of ABC's Wagon Train. Other guest stars in the segment were Richard Carlson and Mort Mills, who were cast as military officers.
In 1965, Kaye played Daphne in the film Wild Seed, opposite Michael Parks. That same year she was "Sally Brighton" in the film Fluffy, starring Shirley Jones. In 1967, she played "Melissa Neal" on ABC's The Green Hornet in a two-part episode entitled "Corpse of the Year." That same year, she portrayed a character "Emily" in the episode "Decision at Sundown" of the second Dale Robertson series, The Iron Horse, a fictional account of a railroad moving into the American West. Other television appearances were in 1970 in the ABC series, The Young Lawyers, starring Lee J. Cobb, and in 1973 in Adam's Rib, starring Ken Howard and Blythe Danner. Kaye's last television role was in 1974 as Willa Sweeney in "Hundred Mile Walk" of NBC's Little House on the Prairie.
Kaye's last film roles were in the coming of age picture Big Wednesday (1978) opposite Sam Melville, and the horror story, Vampire at Midnight, also known as Murder at Midnight(1988) as "Sandra."
Kaye has a child, Amanda Milius, from her 1978 marriage to director and screenwriter John Milius, who directed Big Wednesday.
The above "Wikipedia" entry can also be accessed online here.