Charles Dance was born in 1946 in Redditch. He was a member of the Royal Shakespeare Company in the 1970's. He first came to international promence in 1984 in "The Jewel in the Crown" as Guy Perron. The success of the series gave him leading man status in the cinema. he went on to star opposite Meryl Streep in "Plenty" , "Michael Collins" with Liam Neeson and in "The Golden Child". He also acts and directs on the stage. In 2004 he made his film directorial debut with "Ladies in Lavender" starring Maggie Smith and Judi Dench.
TCM Overview: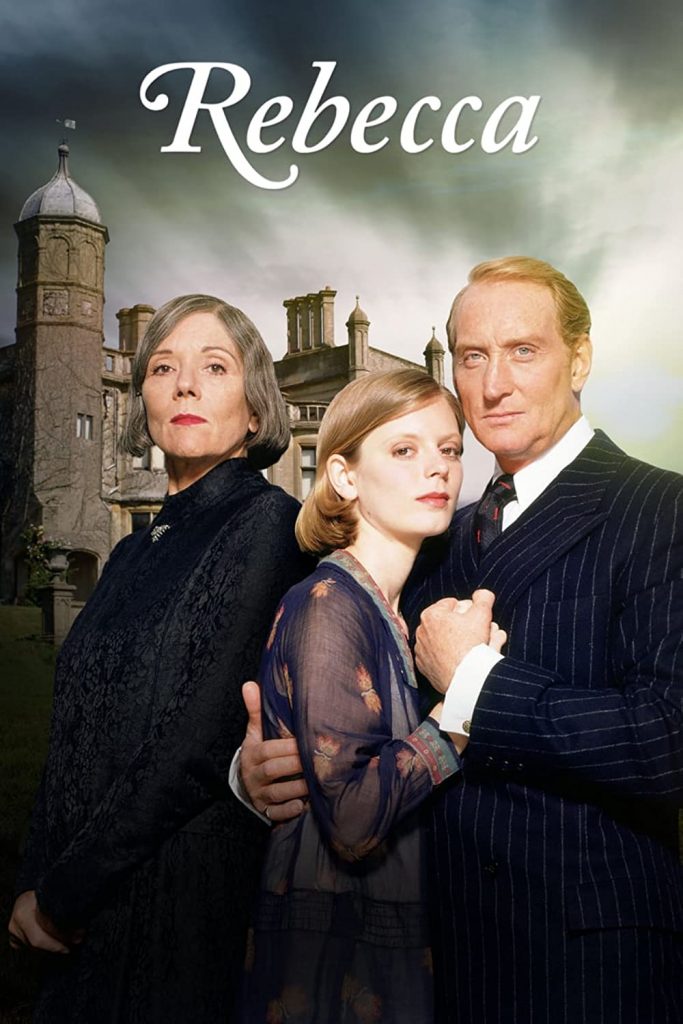 After a brief dalliance with leading-man status in the 1980s, Charles Dance built a career of playing highborn heels with a distinctive capacity to menace more heroic types with a suave, icy indifference. The English-born Dance honed his skills with the Royal Shakespeare Company before scoring his breakthrough screen role in the epic miniseries "The Jewel in the Crown" (ITV/PBS, 1984). Able to mix dashing and savoir faire with layered vulnerability, he landed a flurry of above-title bills in award-bait dramas such as "Plenty" (1985), "White Mischief" (1987) and "Pascali's Island" (1988). As of his turn in "The Golden Child" (1986), however, he developed a niche playing frosty yet textured villains in big-ticket projects such as "Last Action Hero" (1993), "Michael Collins" (1996) and the miniseries "Bleak House" (BBC, 2005), as well as lighter fare a la "Ali G Indahouse" (2002) and "Terry Pratchett's Going Postal" (Sky1, 2010). The early 2000s saw him increasingly bringing his arch-villainy to highbrow television projects such as the drama series "Trinity" (Channel 4, 2009), the international intrigue series "Strike Back" (Sky1/Cinemax, 2010- ) and, to much fanfare, HBO's fantasy phenomenon "Game of Thrones" (2011- ). Though he proved himself adept at many character types across stage and screen, Dance showed time and again that few could play the bad guy with such devilish aplomb.
He was born Walter Charles Dance Oct. 10, 1946, in Redditch, Worcestershire, U.K., the second son of Eleanor and Walter Dance, an engineer. He grew up in Plymouth, but Walter's death when Charles was four left the family nearly destitute. His mother remarried and moved up to the head cook job at a local restaurant. Charles followed his youthful artistic bent to the Plymouth College of Art and, later, the Leicester College of Art and Design. He studied graphic design and photography, but also began picking up amateur acting work with extracurricular theater groups and studied informally with pub friends who were retired actors. He began building his CV with regional repertory work. He married artist Joanna Haythorn in 1970. Dance landed his first television credit in 1974 in a guest-shot on the BBC series "Father Brown" (1974) and the next year was accepted as a company member with the Royal Shakespeare Company. He landed a supporting role as young Prince Eddy in the ITV miniseries "Edward the King" (1975) and took his first lead with RSC during a U.S. tour when he took over the title character in "Henry V."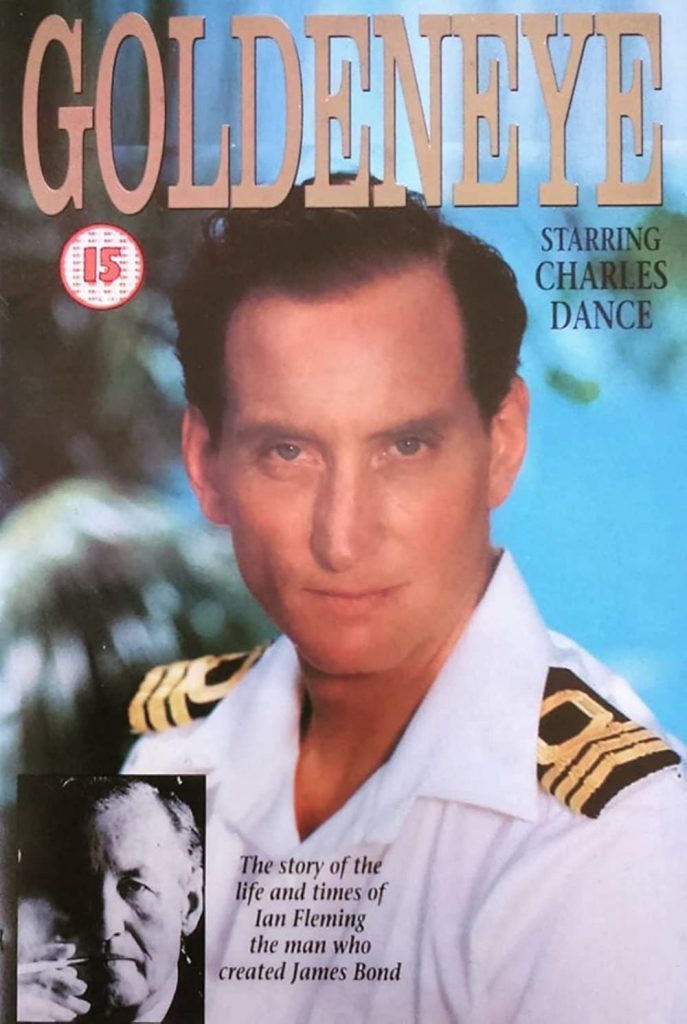 In 1979, Dance scored the lead in a West End revival of "Irma La Douce" and his first major TV lead a year later as he rendered the poet Siegfried Sassoon in the "BBC2 Playhouse" (1974-83) telefilm "Fatal Spring." But his real breakthrough came with Granada Television's sweeping miniseries "The Jewel in the Crown," in which Dance played a colonial soldier navigating romance and intrigue in the last days of the British Raj. The 14-part epic, which aired in 1984 on ITV in the U.K. and PBS in the U.S., set him on a groove of prestige period dramas as he essayed the put-upon husband of Meryl Streep in "Plenty"; did a turn as film pioneer D.W. Griffith in "Good Morning, Babylon" (1987); played the womanizing rake in "White Mischief"; and a gadabout grifter opposite Ben Kingsley and Helen Mirren in the World War I-era drama "Pascali's Island." He also garnered starring roles in more contemporary thriller fare: a scholar caught up on a matrix of political secrecy in "Hidden City" (1987) and a trailblazing scientist who stumbles upon the creation of a human/gorilla hybrid in the BBC miniseries "First Born" (1988).
Now on Hollywood's radar, he began a second career track with his turn in the Eddie Murphy comedy actioner "The Golden Child" (1986). Dance drew raves in an otherwise critically lambasted film for his devilishly cool nemesis out to capture a Buddhistic Chosen One under the protection of Murphy's smack-talking private eye. He would become a go-to thespian for suave heels as he donned the mask for the title character in a lavish NBC-aired remake of "Phantom of the Opera" (1990); menaced Arnold Schwarzenegger in "Last Action Hero" (1993); led a young Clive Owen to the darker corners of medicine in "Century" (1993); and schemed to quell Liam Neeson's rebellious IRA cadres in "Michael Collins." Dance even did a comedic riff on his smarmy-jerk archetype as a political hatchetman out to get clueless Sacha Baron Cohen's ultra-poseur and unlikely MP in the comedy "Ali G Indahouse" (2002). Dance would pepper his CV with indie fare such as the steamy potboiler "The Blood Oranges" (1997) and offbeat romantic comedies "What Rats Won't Do" (1998) and "Don't Go Breaking My Heart" (1999), as well as have a small turn as the supportive father of the titular sisters in the acclaimed biopic "Hilary and Jackie" (1998).
In 2001, he joined a rogue's gallery of loopy characters deconstructing both the whodunit genre and British class strictures in Robert Altman's much-lauded "Gosford Park." Meanwhile, Dance and Haythorn's marriage – which produced two children – soured, leading to a 2004 divorce. Dance shifted into prestige television projects, including a characteristically icy turn as Dickens' Machiavellian barrister Tulkinghorn in the miniseries "Bleak House" (BBC/PBS, 2005), which earned him an Emmy nomination in the U.S.; the ITV serial-killer miniseries "Fallen Angel" (2007); and, in 2010, one of the Sky1's lavishly-produced adaptations of Terry Pratchett's Discworld tales, "Going Postal." In 2007, he returned to the stage as the scholar and literary giant C.S. Lewis in a West End revival of William Nicholson's "Shadowlands." Two years later, Dance took a cast job on ITV's ambitious series "Trinity," donning sinister garb again as an erudite dean keeping rein on his ancient university's rigid caste system.
In 2010, he joined a bevy of the British stage's most venerable talents in the voluminous cast of HBO's ambitious series "Game of Thrones." The epic fantasy adventure, based on George R.R. Martin's best-selling series of novels, A Song of Ice and Fire, chronicled the power struggle for the eponymous Iron Throne, the seat of power on the mythical continent of Westeros. Comprised of various fiefdoms and family dynasties, the players in the multi-sided gambit of violence and political intrigue were the usurping Baratheons, the wealthy Lannisters, the island-dwelling Greyjoys, and the noble Starks, a clan from the rugged northern region of Westeros. With the show bowing in spring 2011, Dance brought spine-chilling menace to the Machiavellian puppet master Tywin Lannister and, as the series progressed, took an ever more prominent role as he made odious moves to take total control of the island kingdom. In 2012, Dance had a daughter with his girlfriend Eleanor Boorman, but the relationship ended soon after. He continued to lend authoritative, steely characters to high-profile television projects: in 2012, he joined the action-intrigue series "Strike Back" in its third season as a British billionaire whose African philanthropy masks a nefarious scheme; and ventured into chicanery in Parliamentary realms again in the Channel 4 political-thriller miniseries "Secret State" (2012).
By Matthew Grimm
This TCM Overview can also be accessed here.