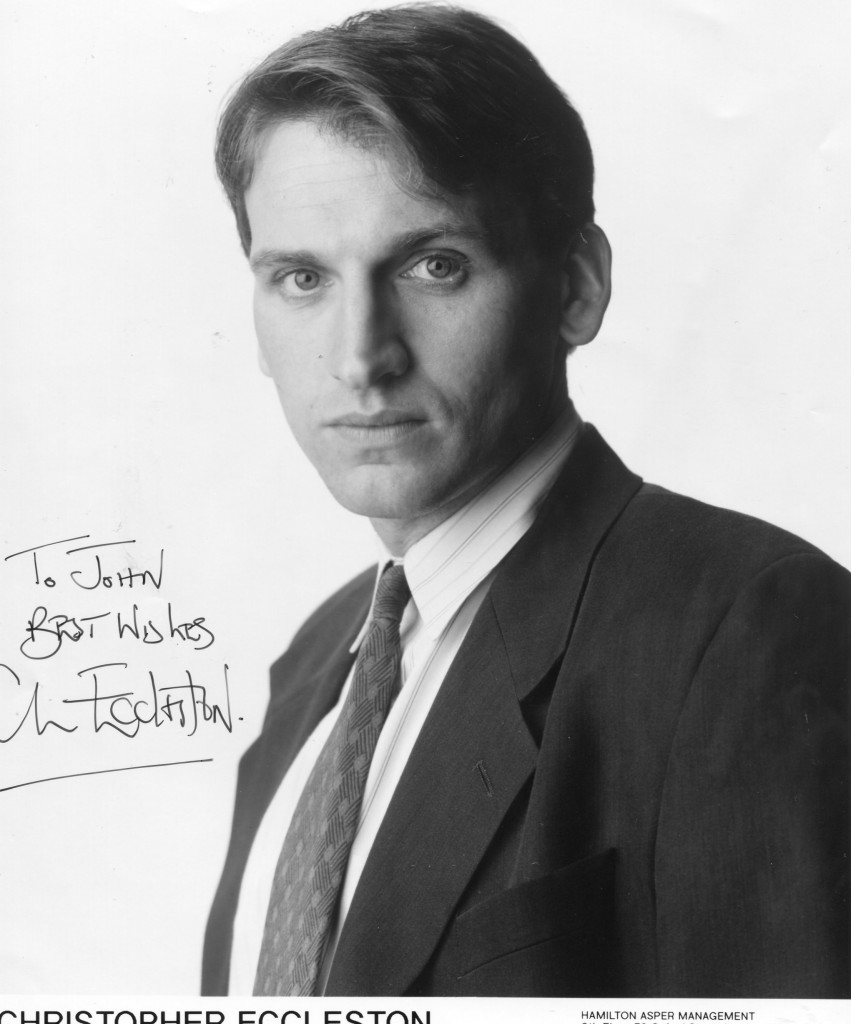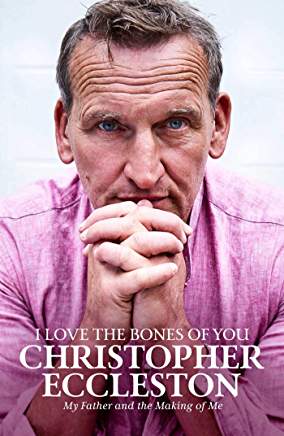 Christopher Eccleston was born in Salford in 1964. In 1991 he played Derek Bentley in "Let Him Have It". Other film appearances include "Shallow Grave", "Jude" and "Elizabeth". In 1996 he starred on television with Daniel Craig, Mark Strong and Gina McKee in "Our Friends in the North" and of course as "Dr Who".
TCM Overview:
The off-beat, yet oddly handsome, Christopher Eccleston first came to prominence as the mentally-challenged teenage accused murderer Derek Bentley in the based-on-fact "Let Him Have It" (1991) before going on to play an assortment of intense, deeply conflicted characters. He really achieved big screen prominence with his expert portrayals of the dour, almost psychotic accountant in the snarky thriller "Shallow Grave" (1994) and the titular stonemason in "Jude" (1996), directed by Michael Winterbottom, as well as the plotting Duke of Norfolk in the Oscar-nominated Best Picture "Elizabeth" (1998).
A product of the Manchester area, the rangy Eccleston was raised on a council estate and concentrated on playing sports while growing up. At age 16, he worked as a manual laborer and later in a warehouse. On a lark, he enrolled in a drama class at Salford Technical College where he landed a romantic lead in a play. Although he was miscast, the experience fueled his desire to perform and to the surprise of many, Eccleston landed a spot at London's Central School of Speech and Drama. When he graduated, he faced a long stretch of unemployment during which he held done a variety of odd jobs, and, as he told one interviewer, "the rejection fired a determination in me." Eventually he was cast in the small role of Pablo Gonzales in "A Streetcar Named Desire" in his first professional stage appearance at the Bristol Old Vic in 1988. Eventually he landed parts at the National Theatre in productions of "Bent" and "Abingdon Square" before portraying Bentley in "Let Him Have It". The latter was a cause celebre in England for years, as many felt Bentley (who had the mental capacity of an 11-year-old) was wrongly put to death for his role in the murder of a police officer. Eccleston earned praise for his skillful, moving turn as the youth.
What followed for the actor were a string of film roles that played on his unusual looks (he once described himself as a "fallen gargoyle") and his intense demeanor. Before co-starring with Ewen McGregor and Kerry Fox in "Shallow Grave", Eccleston had spent a season playing a young policeman in "Cracker" (ITV, 1993-94), written by Jimmy McGovern. Although he grew weary of the grind of series work, the actor welcomed the challenge of playing his dramatic exit from the series, stabbed and left to die while communicating via radio. Eccleston also played the leads in two McGovern-scripted TV dramas, the autobiographical "Hearts and Minds" (1995) and the based-on-fact "Hillsborough" (1996). In 1996, he also co-starred in the nine-part "Our Friends in the North", which traced the relationship of four pals over thirty years (from the mid-60s to the mid-90s).
Back on the big screen, Eccleston turned in an intriguing performance as an Hassidic Jew with sexual designs on his sister-in-law in "A Price Above Rubies" (1998) and then demonstrated his range portraying a transplant recipient in the McGovern-scripted "Heart" (1999). He was particularly effective as a mobster in the remake of "Gone in Sixty Seconds" (2000), but perhaps had his best screen role in years in "The Invisible Circus" (2001). He was well-cast as Wolf, a political radical in the 1960s who romances a free-spirited American (Cameron Diaz) who eight years later is forced to confront his past by the woman's now-grown younger sister (Jordana Brewster).
The above TCM overview can also be accessed online
here.