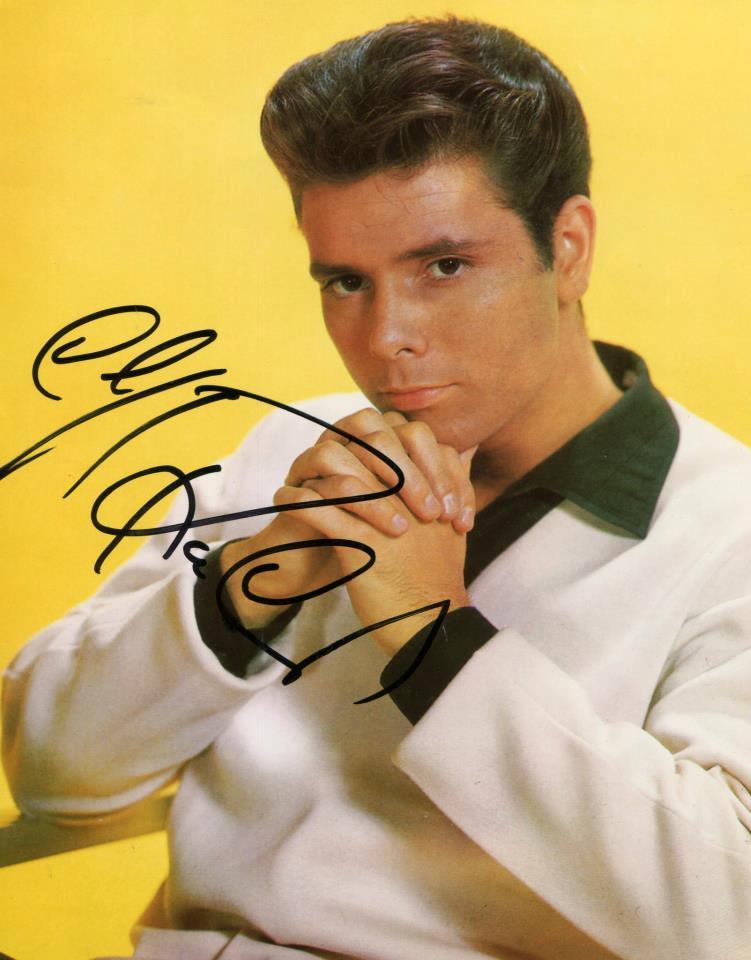 Cliff Richard. TCM Overview.
Cliff Richard is primarily known as one of the most popular singers ever to come from the U.K.   However he also had a film career in the late 1950's and early 1960's.   He was born in Lucknow, India in 1940.  
His parents returned to England when he was eight years of age after Indian independance.   In his teens he was lead singer with the group The Shadows.   He had a huge hit in 1959 with "Livin Doll".   His movie debut was in a dramatic role in "Serious Charge" which also starred Anthony Quale.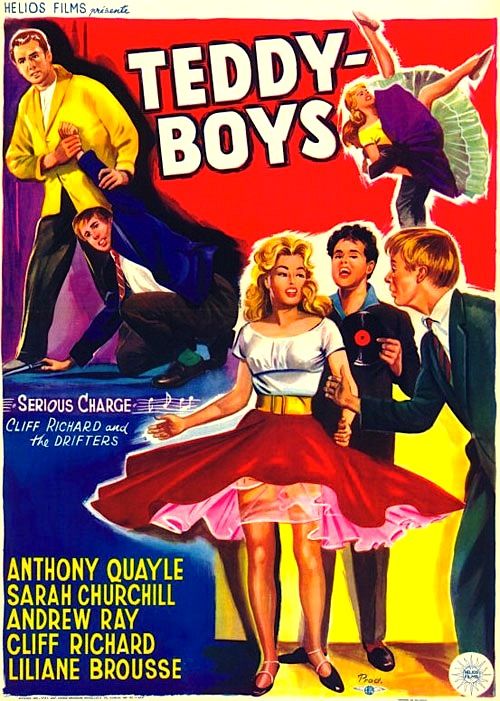 His other films included "Expresso Bongo" with Laurence Harvey and Sylvia Syms, "The Young Ones" and "Summer Holiday".   His inema career tapered off in the mid 1960's but he went from strength to strength as a popular singer and his popularity remains undiminished.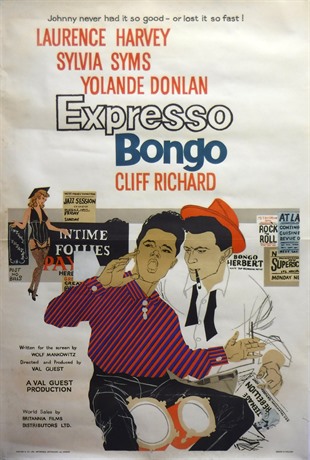 TCM Overview:
Pop singer Sir Cliff Richard, OBE, enjoyed one of the most storied musical careers in his native England and throughout much of the world, with an estimated 250 million records sold worldwide and over 100 Top 20 singles in the U.K. including more than a dozen No. 1 songs in five consecutive decades, a feat matched only by Elvis Presley.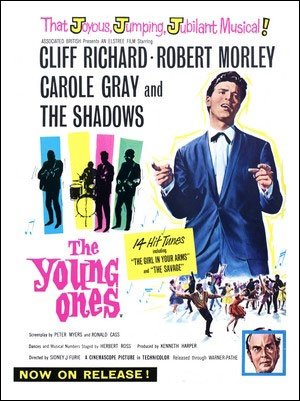 Despite this, Richard remained only a modest success in the United States, where he enjoyed eight Top 40 singles, including the million-selling "We Don't Talk Anymore" (1979).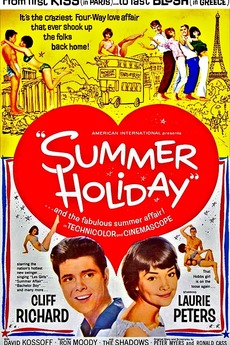 His efforts in the States stood in sharp contrast to his standing in England, where he was credited for releasing the country's first rock song, "Move It" (1958), backed by the celebrated instrumental group The Shadows.
In the 1960s, Richard segued successfully to mainstream pop while also enjoying a side career in movie musicals.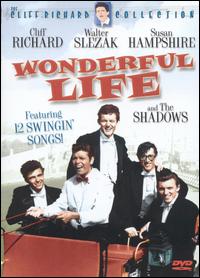 Though his star was dimmed by the British Invasion, he rebounded in the 1970s by returning to his rock roots, which generated hits on both sides of the Atlantic like 1976's "Devil Woman." Though his tenure on the American pop charts ended in the early '80s, Richard remained astonishingly popular for the next three decades, scoring a slew of chart-topping singles and Top 10 albums as he approached his sixth and seventh decades. Despite a lack of support from British radio, Cliff Richard surpassed many of his rock peers by remaining not only relevant, but also wildly successful for over a half-century.