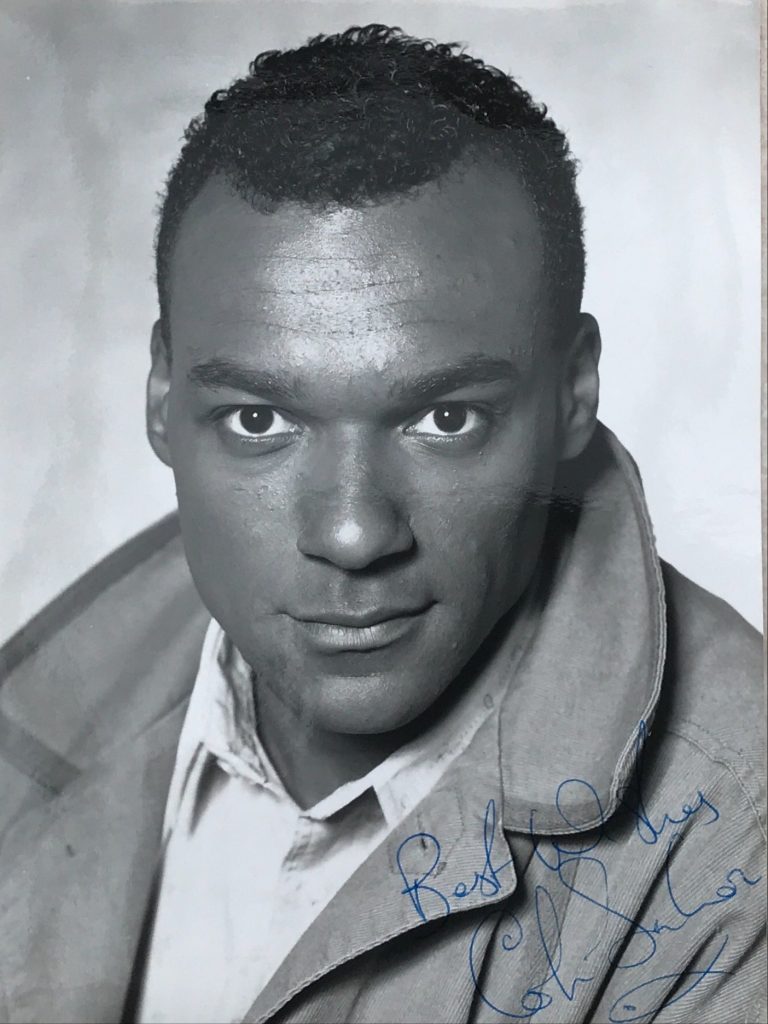 Colin Salmon was born in 1962 in London. He is perhaps probably best known for his participation as Charles Robinson in three of the James Bond movies, "Tomorrow Never Dies" in 1997″The World Is Not Enough" and "Die Another Day" in 2002, all of which starred Pierce Brosnan as James Bond. Salmon has also starred in "Freeze Frame", "Match Point" and "Clubbed". He is a very striking looking actor with a magnificent voice.
IMDB entry:
Colin Salmon is one of Britain's most renowned actors. With a bold voice and posture, Colin makes his characters a favorite among audiences for every role he plays. He made his feature debut as Sgt. Robert Oswald in the British mega-hit mini-series Prime Suspect 2 (1992), which gave him much acclaim among British audiences. He has a recurring role in the James Bond films as Charles Robinson, M's Chief of Staff. He has also appeared as the Commander James "One" Shade in the video game-to-movieResident Evil (2002) and played Oonu, squad leader of the Skybax in the mini-seriesDinotopia (2002) . His other film credits include Captives (1994), The Wisdom of Crocodiles (1998), Fanny and Elvis (1999), Mind Games (2001), and My Kingdom (2001). His theater credits include Ariadne at London's Queen Elizabeth Hall.
– IMDb Mini Biography By: Anonymous
The above IMDB entry can also be accessed online here.