Cornell Borchers. Wikipedia.
Cornell Borchers was born in 1925 in Lithuania. In 1950 she was cast opposite Montgomery Clift in "The Big Lift". In 1953 she won acclaim for her performance in "The Divided Heart". She was brought to Hollywood in 1956 to make "Never Say Goodbye" opposite Rock Hudson and then "Flood Tide" with George Nader after which she returned to Europe. She died in 2014.
Wikipedia entry:
Borchers was born in Šilutė (German: Heydekrug), Klaipėda Region (German: Memelland), Lithuania in a German either Prussian Lithuanian or Memellander family. She appeared on the cover of East German magazine Neue Film Welt of 1949, Volume 3, Issue 4. She won a BAFTA Film Award it the category of Best Foreign Actress in 1955 for the movie The Divided Heart of 1954. She retired from acting to raise her child.
She married twice, to Bruce Cunningham and to Dr. Anton Schelkopf (aka Dr. Toni Schelkopf, Toni Schelkopf or Schelkopf Toni), a Psychologist Doctor and Film Producer whom she met twice when she starred in his films Schule für Eheglück (1954) and Rot ist die Liebe (1957), later divorced, by whom she had at least one daughter, Julia Schelkopf, born in Munich, on 15 September 1962, who married at Aufkirchen on 30 May 1987 HSH Friedrich Wilhelm Philipp Georg Heinrich Jakob 7th Fürst von Hanau und zu Horowitz Graf vonSchaumburg, born in Munich on 26 June 1959, and by whom she had three children: HSH Tassilo Hubertus Heinrich Antonius Erbprinz von Hanau und zu Horowitz Erbgraf von Schaumburg (born Starnberg, 8 November 1987), HSH Philippa Maria Theresia Prinzessin von Hanau und zu Horowitz Gräfin von Schaumburg (born Starnberg, 15 January 1989) and HSH Thaddäus Carl Heinrich Prinz von Hanau und zu Horowitz Graf von Schaumburg (bornStarnberg, 16 June 1995). She lived in Bavaria, Germany in July 2007 and died in 2014.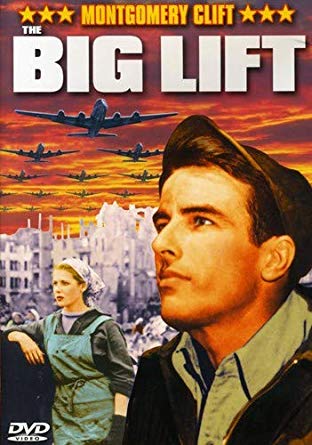 Her"Wikipedia" entry cn also be accessed online here.
IMDB entry:
Tall, blonde, turquoise-eyed Cornell Borchers was born of Lithuanian ancestry and studied medicine before turning towards a career in the performing arts. She attended drama classes from 1947 to 1948 and was discovered for films by the director Arthur Maria Rabenalt. She made a few German films before signing a seven-year contract with 20th Century Fox. Publicity quickly touted her as the new Ingrid Bergman, but her first Hollywood sojourn turned out to be rather brief.
After just one picture, The Big Lift (1950), Cornell walked out on her contract, convinced that quality roles were not forthcoming. For a while, her career lost its direction and she toiled away in a brace of minor German crime dramas and romances. Fortuitously, she was then snapped up by Michael Balcon for his Ealing production of The Divided Heart (1954), a sober post-war drama for which Cornell won a BAFTA award as Best Foreign Actress.
This rekindled Hollywood's interest and Universal-International signed her to a two-picture-a-year deal. She was co-starred opposite Rock Hudson in the melodrama Never Say Goodbye (1956), and, in Ingrid Bergman-like fashion (even rather sounding like her) beguiled Errol Flynn in the romantic espionage dramaIstanbul (1957).
Her swan song was an undistinguished social drama entitled Flood Tide(1958), a misfire, which resulted in Universal failing to renew her contract.
Cornell returned to Germany, having reached what amounted to be the apex of her career. She eventually quit acting in 1959, devoting herself to her family and living a secluded life away from the limelight.
– IMDb Mini Biography By: I.S.Mowis