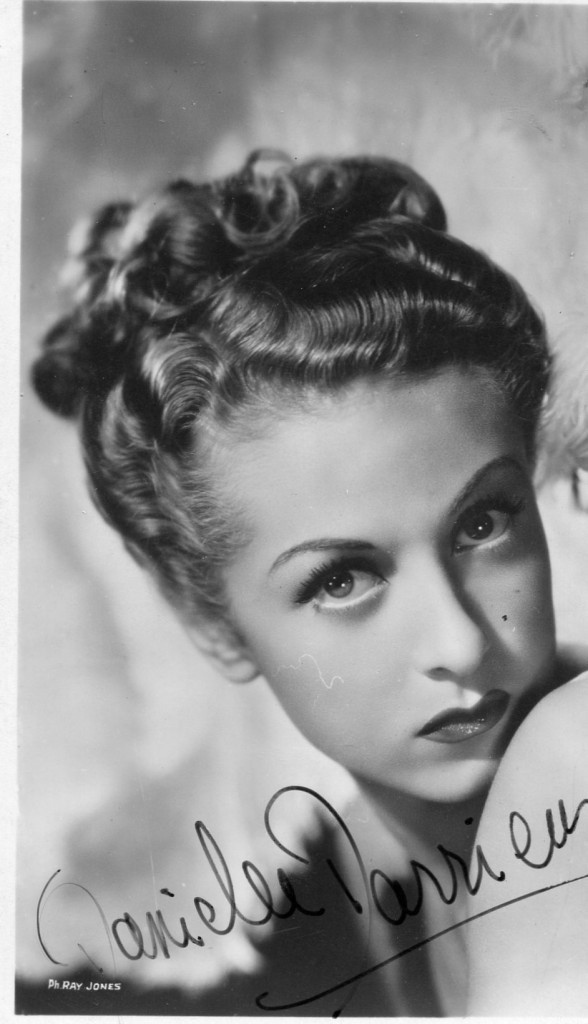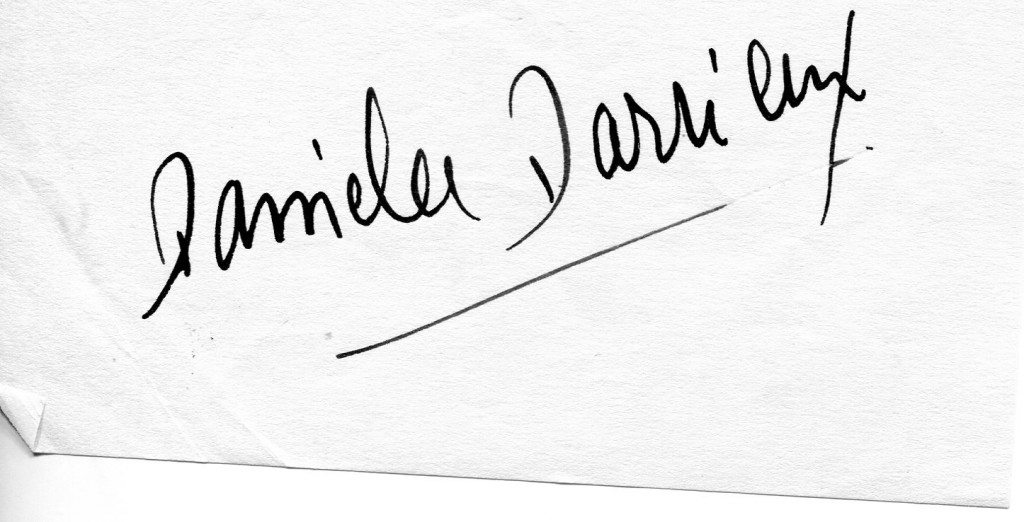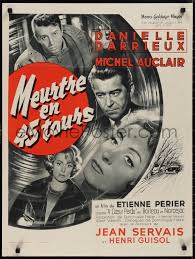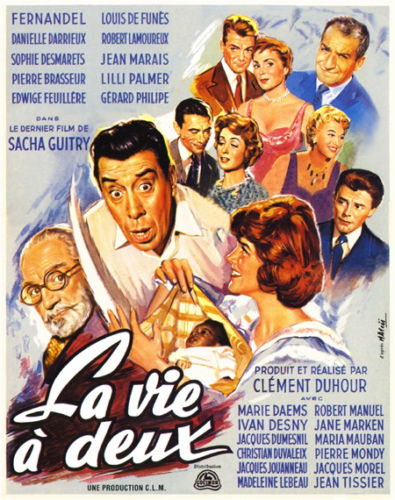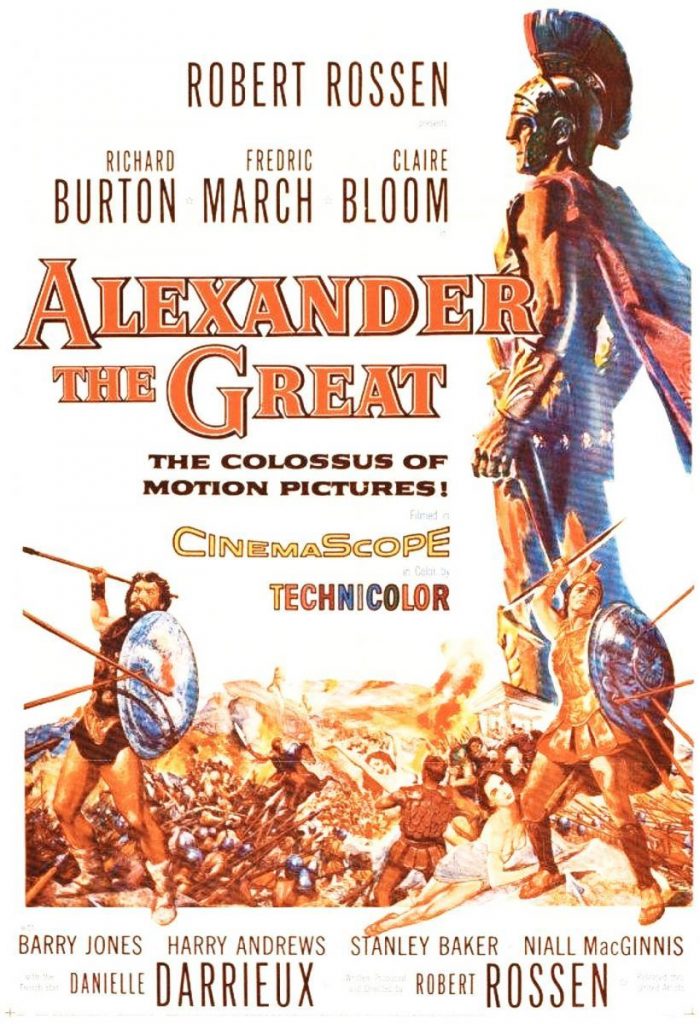 Danielle Darrieux was born in 1917 in Bordeaux.   Her first film part was at the age of 13 in "Le Bal" in 1931.   She and Charles Boyer scored great popular success with "Mayerling".   She was brought to Hollywood to make "The Rage of Paris" in 1938.   She returned to France thereafter.   She made many films in France during World War Two.   In 1951 she visited Hollywood again to make "Rich, Young and Pretty".   "The Greengage Summer" in 1961 with Kenneth More and Susannah York wone widespread praise.   In 2002 she delivered a great performance in "8 Women".   She died at the age of 100 in 2017.
TCM Overview:
Affectionately known as "D.D." to her fans, Danielle Darrieux established herself early on as a superb dramatic actress in films like "Mayerling" (1936), but choices she made during World War II inadvertently threatened her life. A resident of France during the occupation by Nazi Germany, Darrieux continued to work as an entertainer, an act that led her to being labeled a collaborator by the French underground and subjected to death threats. That cloud eventually faded and she continued to display considerable ability in classic films like "La Ronde" ("The Round") (1950), "Le Plaisir" ("Pleasure") (1952), "The Earrings of Madame de " (1953), and "The Young Girls of Rochefort" (1967). One of France's most enduring performers, Darrieux had one of the longest-lasting careers in entertainment history, appearing in both motion picture and television productions well into her nineties.
Danielle Yvonne Marie Antoinette Darrieux was born on May 1, 1917 in Bordeaux, Gironde, France, but spent her formative years in Paris. Thanks to her utility with the cello, a musical career seemed in the cards for Darrieux, but that changed after she made her film debut in "Le Bal" ("The Ball") (1931). Thirteen at the time of shooting, Darrieux earned attention for her portrayal of an obstinate teenager, which led to invitations for more movie work. She really made her mark a few years later opposite international matinee idol Charles Boyer in the period romantic drama "Mayerling" (1936) and the success of that production resulted in an invitation from Universal Pictures' to play the female lead in the engaging screwball comedy "The Rage of Paris" (1938).
Both the film and Darrieux were well-received, but her stay in Hollywood proved short-lived. Electing to go back home to France, she was forced to endure the German occupation of the country during World War II.
Following the end of the war, Darrieux returned to movie screens in "Adieu chérie" ("Goodbye Darling") (1946) and her perceived indiscretions during the war were eventually overlooked. Notable credits during that time included Max Ophüls' classic "La Ronde" ("The Round") (1950), and she gave Hollywood another try in the MGM musical "Rich, Young and Pretty" (1950) and the spy thriller "5 Fingers" (1952). Darrieux also impressed in Ophüls' "Le Plaisir" ("Pleasure") (1952) and "The Earrings of Madame de " (1953), as well as the three-hour epic "Napoléon" (1955) and the controversial adaptation of "Lady Chatterley's Lover" (1955). She made two more English language features, "Alexander the Great" (1956) and "The Greengage Summer" (1961), before concentrating solely on European productions, including "The Devil and the Ten Commandments" (1962) and Jacques Demy's delightful musical "The Young Girls of Rochefort" (1967).
Darrieux brought her facility for live stage work to Broadway in "Coco" (1969-1970), where she replaced original star Katherine Hepburn, and the short-lived musical "Ambassador" (1972). The 1970s, '80s, and '90s found her cast in fewer motion pictures, but she more than made up for that with numerous TV-movie and miniseries appearances. As the new century dawned, Darrieux showed few signs of slowing down, adding even more credits to an incredible resumé that was among the longest and most impressive for any performer from any country. Based on such films as "8 Women" (2002), "Towards Zero" (2007), and "Pièce montée" ("Cake") (2010), Darrieux's talents remained well in evidence during her ninth decade.
By John Charles
The above TCM overview can also be accessed online here.
"Guardian" obituary:
There are few actors who embodied many people's idea of a French woman of the world more than Danielle Darrieux, who has died aged 100. Starting as an ingenue in the 1930s, she grew into a sophisticate in the 40s and 50s, and retained a dignified and magical presence in films into the new century.
The outstanding examples of her art were the three films Darrieux made with the German-born Max Ophüls when she was in her 30s. In La Ronde (1950), she played the married woman who is seduced by a student (Daniel Gélin). The second and best of the three adapted tales by Guy de Maupassant in Le Plaisir (House of Pleasure, 1952) is La Maison Tellier, in which Darrieux played one of a group of prostitutes paying an annual holiday visit to the country. But it was the title role of Madame de … (1953, released in English as The Earrings of Madame de …) that gave her even more of a chance to shine as a fickle socialite who sells her earrings to pay off a debt, unbeknown to her husband (Charles Boyer).
Darrieux's father was an army doctor who died when she was seven. Born in Bordeaux, but brought up in Paris, she was studying the cello at the Conservatoire when her ambitious mother entered the 14-year-old Danielle for an audition for an adolescent role in Le Bal (1931), directed by the Austrian Wilhelm Thiele. Many of her best films were made by German or Austrian director.
In 1934, she appeared in Curtis Bernhardt's L'Or dans la Rue, and in Mauvaise Graine (Bad Seed), co-directed by Billy Wilder (with Alexander Esway), his first film made outside Germany. The latter, an appealing comedy-drama of an amateur crook lured by Darrieux into joining a professional gang, was a superb showcase for her talents. In the same year, she married the director Henri Decoin, with whom she made several films before their divorce in 1940.
The following year, Darrieux's star status was established when she was ideally cast as the tragic adolescent Marie Vetsera to Boyer's Crown Prince Rudolph in Anatole Litvak's Mayerling, the first and arguably the best of the various screen versions of this tale of doomed love. A few years later, Darrieux made a successful Hollywood debut in the title role of The Rage of Paris (1938), as a penniless French chorus girl in New York seeking a rich husband. However, she never had any intention of making a career outside France, and returned to make a few films before the Nazi occupation of her country in 1940.
Although she did not make any films during the occupation, Darrieux entertained German troops with the cabaret act she had perfected, and went on a publicity trip to Germany with a group of other French stars. Now married to the Dominican diplomat and polo player Porfirio Rubirosa, she became a target for criticism, but was exonerated after the liberation. Coincidentally, in 1956, Jean Renoir wrote a play for her and Paul Meurisse called Carola, about an affair between a French actress and a German general during the occupation. Although Darrieux was quite willing to perform it, the project failed to materialise. (It was later produced as a television play starring Leslie Caron and Mel Ferrer.)
Darrieux embarked on a prestigious postwar career, which included the three Ophüls masterpieces. She starred in Claude Autant-Lara's sparkling adaptation of the Feydeau farce Occupe-Toi d'Amélie (Keep an Eye on Amelia, 1949) as a Parisian cocotte, dividing her favours among three men. The film incurred local bans in Britain and enraged American critics who, in the moralistic climate of the times, considered it lewd and immoral.
Darrieux's worldly reputation got her cast as an independent woman who had deserted her Texan husband many years before for the more sophisticated Parisian life in the MGM musical Rich, Young and Pretty (1951). Jane Powell played her daughter on a visit to Paris, understandably dazzled by her mother. The highlights of the film are Darrieux's duet with Fernando Lamas, We Never Talk Much, and her rendition of There's Danger in Your Eyes, Chérie.
She made an impression in another American film, Joseph L Mankiewicz's witty espionage thriller 5 Fingers (1952), as a down-and-out countess, attractive but duplicitous, who becomes entangled with a spy (James Mason). Back in France, she was a superb Madame de Rénal in Autant-Lara's Le Rouge et le Noir (The Red and the Black, 1954), sexually involved with Julien Sorel (Gérard Philipe), her children's tutor.
She was a natural to star in Lady Chatterley's Lover (1955), and was seduced by Philipe again in Pot Bouille (The House of Lovers, 1957), Julien Duvivier's stylish adaptation from Zola's novel of snobbery and ambition among the bourgeoisie. In between, she stood around glumly as Olympias, the mother of Alexander, in Alexander the Great (1956), Robert Rossen's dour epic starring Richard Burton in a blond wig.
In 1970, she replaced Katharine Hepburn on Broadway in the musical Coco. Although she was far more suitable than Hepburn in the role of the Parisian couturier Coco Chanel, and got good reviews, audience attendance diminished. It was, after all, 14 years since her last Hollywood film. But Darrieux remained one of the biggest and brightest stars in France, bringing class to mostly mediocre material.
Some bright exceptions were François Ozon's 8 Women (2002), an amusing all-female whodunnit, and Demy's Une Chambre en Ville (A Room in Town, 1982) a romance in which Darrieux, the only undubbed lead, played a wealthy, tippling landlady. She provided the voice of the grandmother in the animated feature Persepolis (2007), and her last film was Pièce Montée (The Wedding Cake, 2010), a family comedy in which Darrieux played a glamorous grandmother.
Her marriage to Rubirosa ended in divorce in 1947, and the following year she married the author Georges Mitsinkidès. He died in 1991. Their son, Mathieu, also predeceased her.
• Danielle Darrieux, actor, born 1 May 1917; died 17 October 2017