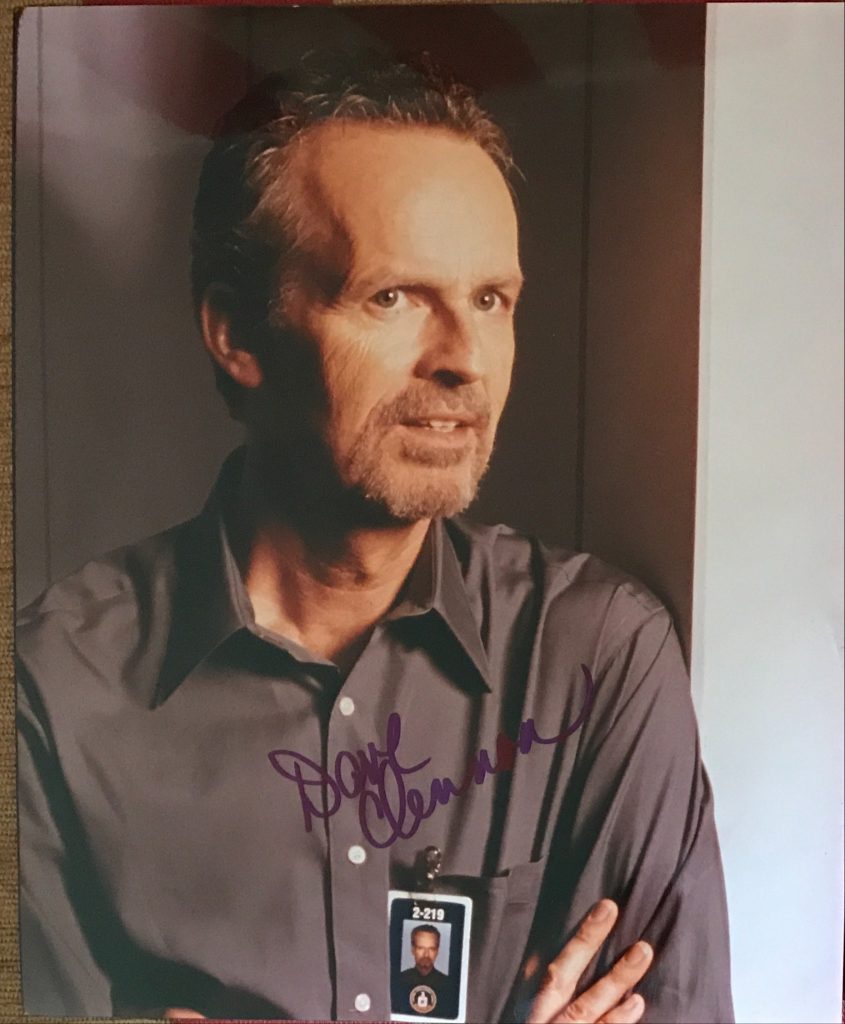 David Clennon was born in 1943 in Illinois. His first film was "Being There" in 1979. His other films include "The Thing", "Missing", "Sweet Dreams" and "Syriana".
TCM Overview:
This lean, often bearded, character player of stage and screen since the 1970s gained some measure of celebrity as the cold, cunning Miles Dentrel on the acclaimed dramatic series "thirtysomething" (ABC). As the resident yuppie scum from 1989-1991, Clennon portrayed the calculating character who seemed to represent the fears and reservations of the show's more sympathetic figures. That his prior stints as a TV regular–"Rafferty" (CBS, 1977), a medical drama and "Park Place" (CBS, 1981), a short-lived legal sitcom–had him playing a surgeon and an eager, idealistic legal aide lawyer, respectively, testify to Clennon's versatility.
After several years of anti-war activism during the Vietnam era, Clennon established himself Off-Broadway and in regional theater, racking up credits at the New York Shakespeare Festival, Long Wharf Theatre and the Actor's Theater of Louisville. He entered films with bit parts in several noteworthy American films of 70s, including "The Paper Chase" (1973), "Bound for Glory" (1976), and "Coming Home" (1977), before landing the substantial supporting role of an ambitious attorney in "Being There" (1979). Clennon amassed additional feature credits, usually in supporting roles, in a wide variety of films. He was the tight-lipped US consul in Chile who cannot help Jack Lemmon and Sissy Spacek find John Shea in "Missing" (1982) and Meryl Streep's seemingly passionless husband in "Falling in Love" (1984). He received more screen time than usual in Paul Schrader's "Light Sleeper" (1992), as a drug dealing colleague of Susan Sarandon and Willem Dafoe. More recently, he portrayed a doctor in Allison Anders' "Grace of My Heart" (1996).
The small screen has also offered a variety of opportunities for the actor. Clennon's first appearance in a TV longform was a small role in "The Migrants" (CBS, 1974). He could be seen in the miniseries "Helter Skelter" (CBS, 1976) and alongside Henry Fonda in "Gideon's Trumpet" (CBS, 1980). Clennon frequently found himself cast as professionals; an exception was his turn as the American general (and future president) William Henry Harrison in "Tecumseh: The Last Warrior" (CBS, 1995). Among his many guest appearances, the most notable was as a writer suffering with AIDS in an affecting episode of the HBO comedy "Dream On", for which he won an Emmy in 1993. Clennon returned as a series regular on "Almost Perfect" (CBS, 1995-96), as a laid-back, bohemian writer for a TV cop show.
This TCM overview can also be accessed online
here.