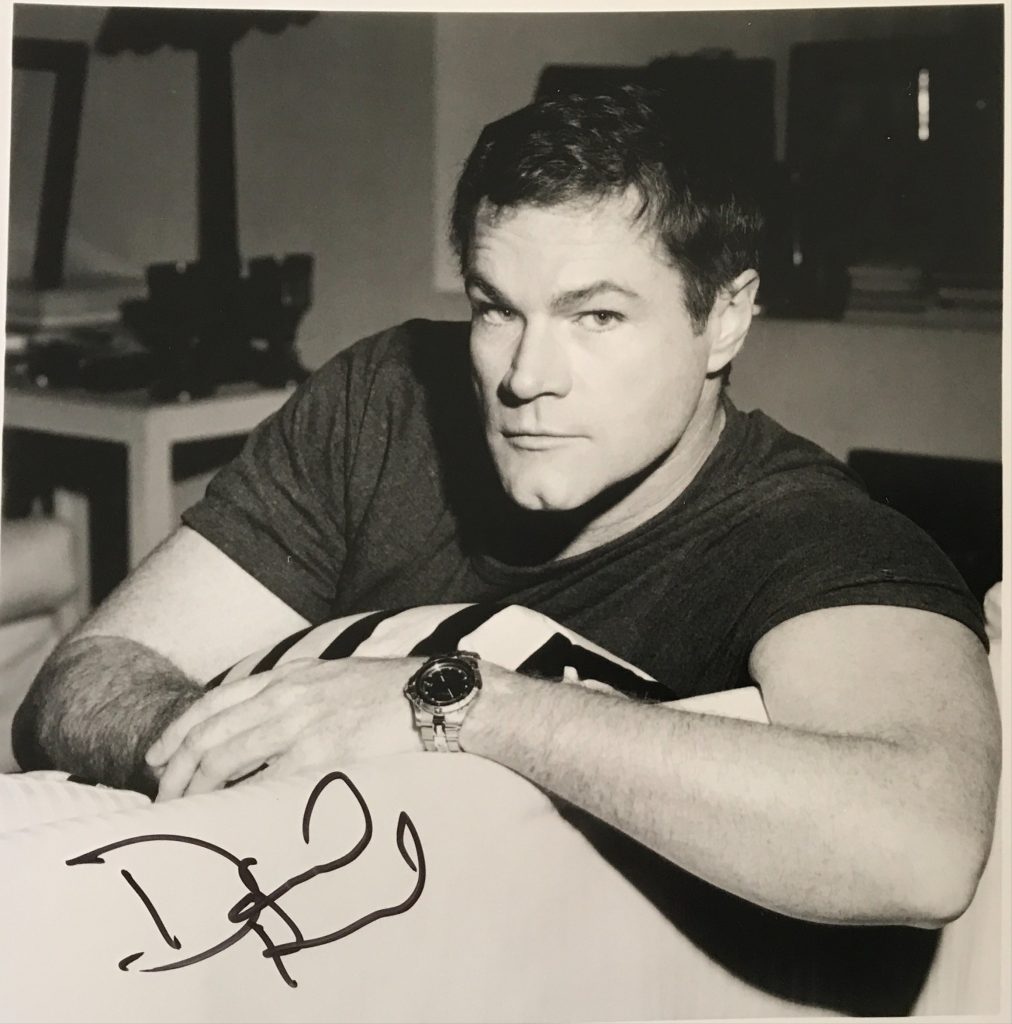 David Keith was born in 1954 in Knoxville, Tennessee.   His first film was "The Great Santini" in 1979.   He won wide praise for his performance as Richard Gere's army friend in "An Officer and a Gentleman".   His other films include "The Two Jakes", "Running Wild", and "Unrequited" in 2010.
IMDB entry:
David Lemuel Keith was born on May 8, 1954 in Knoxville, Tennessee, the son of Lemuel Grady Keith Jr. and Hilda Earle. He graduated from the University of Tennessee with a Bachelor of Arts in Speech and Theater. Keith had a supporting role in The Rose (1979) starring Bette Midler, had a supporting role in Brubaker (1980), and co-starred withRichard Gere in An Officer and a Gentleman (1982). He played a local thug in The Great Santini (1979), starred in The Lords of Discipline (1983) and White of the Eye (1987), and held a prominent supporting role opposite Matthew McConaughey in U-571 (2000). He played opposite Drew Barrymore in the science fiction horror film Firestarter (1984), and opposite Brooke Shields and Martin Sheen in Running Wild (1995).
Keith played Elvis Presley in Chris Columbus' Heartbreak Hotel (1988), the cowboy "Boo-Hoo" Boone in Frank Oz's The Indian in the Cupboard (1995), and the leading role of Nate Springfield in the horror film Hangman's Curse (2003). He also co-starred in the sitcom The Class (2006) as Yonk Allen, a retired professional football player. He has appeared in the horror remake Carrie (2002), Daredevil (2003), Raise Your Voice (2004) starring Hilary Duff, and Expiration Date (2006). He has also appeared on the television series Law & Order: Special Victims Unit (1999), Law & Order: Criminal Intent (2001),CSI: Miami (2002), NCIS (2003), and Hawaii Five-0 (2010). He also co-starred as Robert Allen's father John Allen on the short-lived Fox drama series Lone Star (2010).
David Keith married realtor Nancy Clark in 2000 and the couple reside in Knoxville, Tennessee.
– IMDb Mini Biography By: <smonso61@maine.maine.edu>
The above IMDB entry can also be accessed online here.