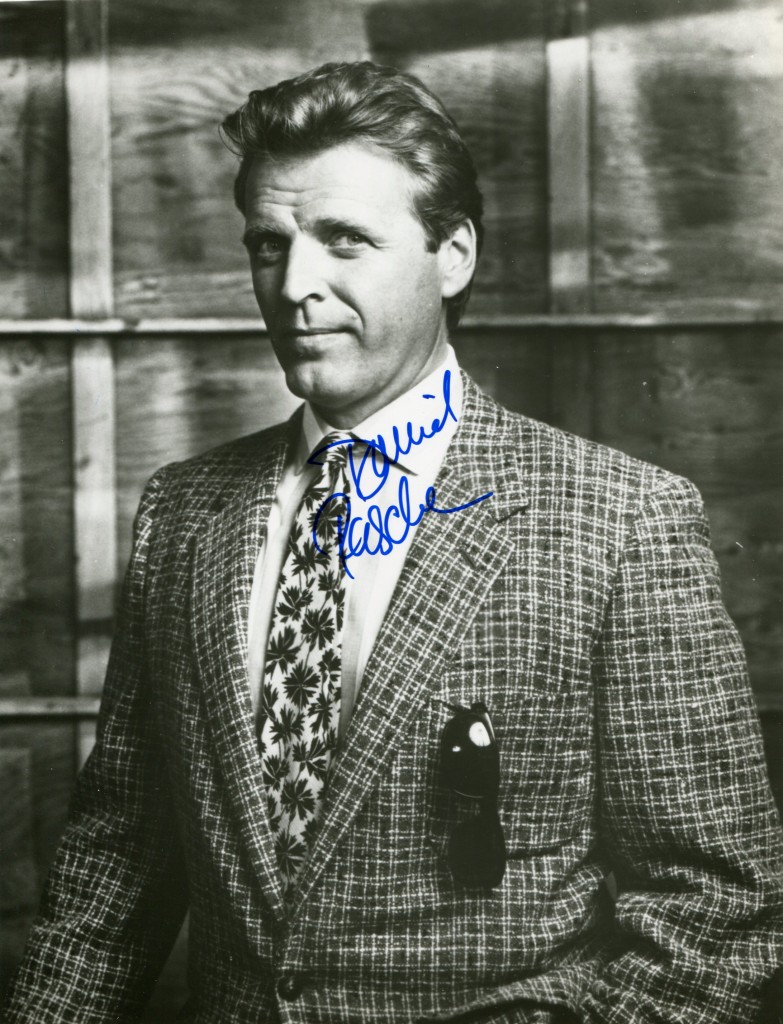 David Rasche was born in 1944 in St Louis, Missouri. He made his film debut in 1977 in "An Unmarried Woman". His other films include "Manhatten" and "Honky Tonk Freeway".
TCMOverview:
A tall, blond, ruggedly handsome actor of stage, film and TV, David Rasche may be best remembered by sitcom cultists as the dim-witted but gung ho hero cop of "Sledge Hammer!" (ABC, 1986-88), a likably broad parody of Clint Eastwood's "Dirty Harry," and as Jack Trenton, the crooked financier doing court-ordered hospital community service, from 1992-94 on the NBC's "Nurses."
Born in St. Louis but raised in Illinois, Rasche received his theatrical training at Chicago's celebrated Second City. He eventually replaced John Belushi in the company that also included Gilda Radner, Bill Murray and Harold Ramis. By 1974, the actor had forged ties with playwright David Mamet by appearing in Mamet's "Sexual Perversity in Chicago." Over the next two decades, Rasche amassed a number of distinguished stage credits in productions ranging from Michael Cristofer's Pulitzer Prize-winning "The Shadow Box" (1977) to the genial comedy "Lunch Hour" (1980). In the latter, he co-starred with Gilda Radner under Mike Nichols' direction. Like William H Macy, Rasche has also emerged as one of the premiere interpreters of Mamet's plays. He won high praise for putting his own spin on the shark-like film executive in "Speed-the-Plow" in 1988, replacing original star Ron Silver and as the lead in a 1997 revival of "Edmond."
On the small screen, Rasche has successfully played off his Midwestern charm and cherubic countenance to generally play schemers and smarmy professionals. While his extensive credits include guest shots on "Miami Vice" and "Kate & Allie," he has also had regular or recurring roles on several series, notably "L.A. Law," "Sara" and "The Trials of Rosie O'Neill." More recently, he was the slick co-owner of a publishing house on the short-lived CBS comedy "High Society" (1995-96). He has fared somewhat better in longforms, appearing in such prestige productions as NBC's experimental "Special Bulletin" (1983) and HBO's stunning "Barbarians at the Gate" (1993). Rasche has also done voice work for animated projects, including the CBS Saturday morning "Santo Bugito" in 1995.
Features have provided fewer opportunities for the stage veteran. Rasche debuted playing an actor in Woody Allen's TV show in "Manhattan" (1979) and went on to play bit parts and supporting roles in "Native Son" (1986), as the district attorney who prosecutes Bigger Thomas, in Alan Rudolph's "Made in Heaven" (1987), as a naked man who encounters prospective homeowner Kelly McGillis, "An Innocent Man" (1989), as a cop who helps frame Tom Selleck, and "Delirious" (1991), as a morally ambiguous denizen of John Candy's soap opera world. He had one of his best feature film roles playing Bette Midler's "Let's feel good" shrink husband in "That Old Feeling" (1997).
The above TCM Overview can also be accessed online here.