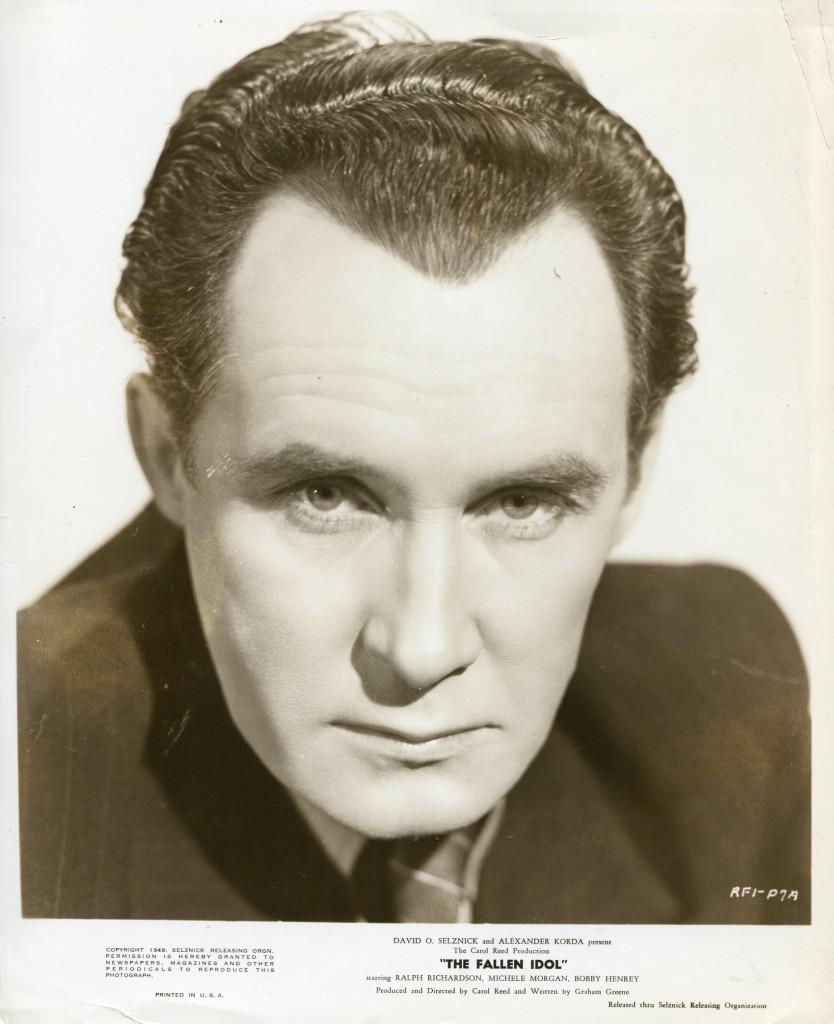 Denis O'Dea.
Denis O'Dea was a very popular Irish actor who was a leading member of the famed Abbey Theatre players. He was born in Dublin in 1905. He made his film debut in the Irish film "Guests of the Nation" in 1935. The same year he was in Hollywood and part of the cast of John Ford's classic "The Informer". Thus began a film career in British and U.S. movies including such films as "The Plough and the Stars", "The Fallen Idol", "Under Capricorn", "Treasure Island", "Mogambo", "Never Take No for An Answer" and "Niagara" with Marilyn Monroe in 1953. His final movie was "Esther and the King" with Joan Collins in 1960. He died in 1978. His wife was the magnificent actress Siobhan McKenna and their son Donnacha O'Dea was a noted swimmer and poker player.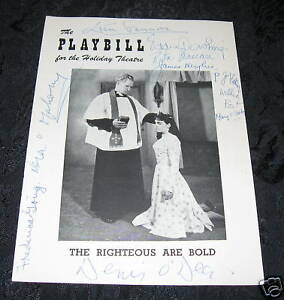 "Wikipedia" entry:
He was born in Dublin. When very young he and his mother Kathleen (from County Kerry) moved in with her sister, who kept a boarding house at 54 South Richmond Street. He worked in insurance until taking up acting. O'Dea was a leading member of Dublin's Abbey Theatre, where his work led to a number of notable film roles, including two mid-1930s John Ford films, The Informer (1935 film) and The Plough and the Stars (1936), and the part of the police inspector in pursuit of IRA man James Mason in Carol Reed's Odd Man Out(1947).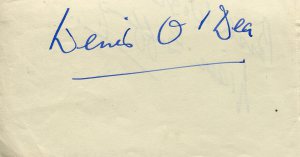 Other films in which he appeared include: The Mark Of Cain (1948), The Fallen Idol (1948, again for Reed, and again as a police inspector), Alfred Hitchcock's Under Capricorn(1949), The Bad Lord Byron (1949), Landfall (1949), Disney's Treasure Island (1950), Marry Me! (1950), Captain Horatio Hornblower R.N. (1951), The Long Dark Hall (1951),Mogambo (1953; another John Ford film), Niagara (1953), Never Take No For An Answer (1953), Raoul Walsh's Sea Devils (1953), The Rising of the Moon (1957), Captain Lightfoot(1957), Darby O'Gill and the Little People (1959) and Esther and the King (1960).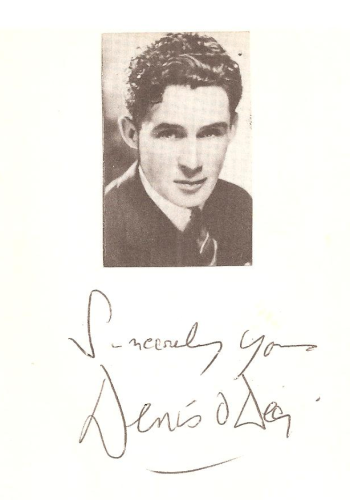 He was married to actress Siobhán McKenna from 1946 until his death in 1978 at the age of 73; they had one son, Donnacha O'Dea, who was a champion swimmer and professional poker player.
The above "Wikipedia" enry can also be accessed online here.